We're fortunate to live a short train ride away from London. We spend many a weekend heading into the big smoke to meet with friends and family or to while away a few hours with the boys.
We were recently given some spending money and tasked with exploring Covent Garden for the day to see what sort of things it has to entertain kids. Covent Garden is a popular tourist area, so it's easy to see why people choose to look for Covent Garden Hotels here. It makes an excellent base for exploring Covent Garden and the surrounding area.
A day out in Covent Garden with kids
Friday was the first week of the boy's summer holiday, so we hopped on the train to London to take on our task. I've always loved the hustle and bustle of Covent Garden, with its traffic-free cobbled streets you're pretty safe to explore with the kids here.
Street Performers
Our first stop not far from the station was a street performer. The boys love watching these – especially the statue type ones that don't move. M always asks me whether they're real!
You'll find a number of different performers on the cobbled streets around the square and they tend to draw in big audiences – especially on a warm day.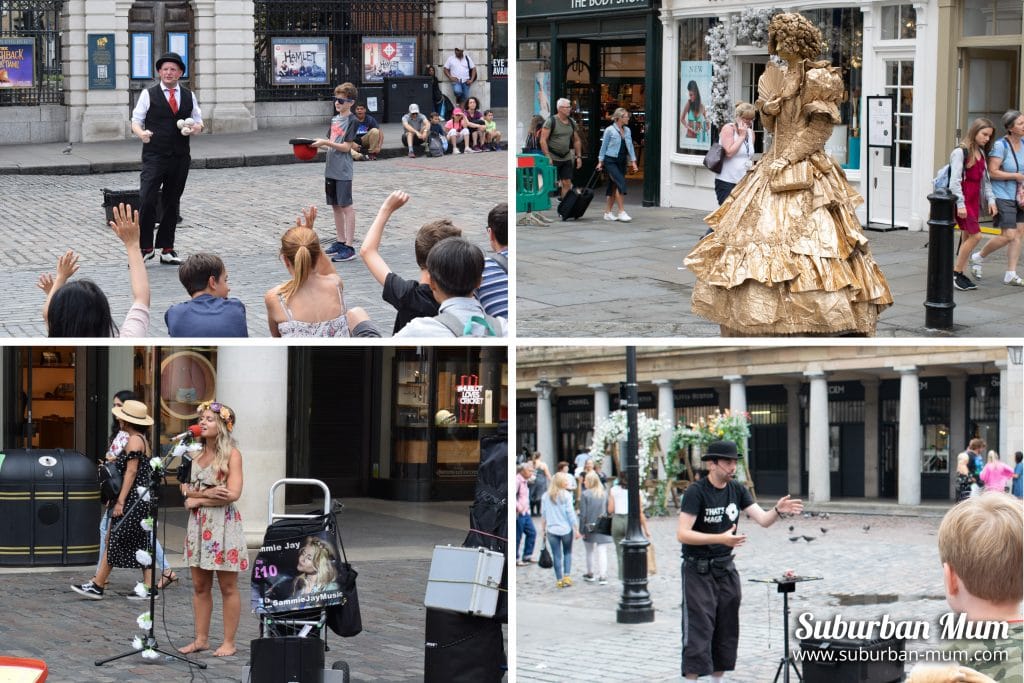 A bite to eat
As always, the boys were hungry and in need of food so we stopped in at Fire and Stone for lunch.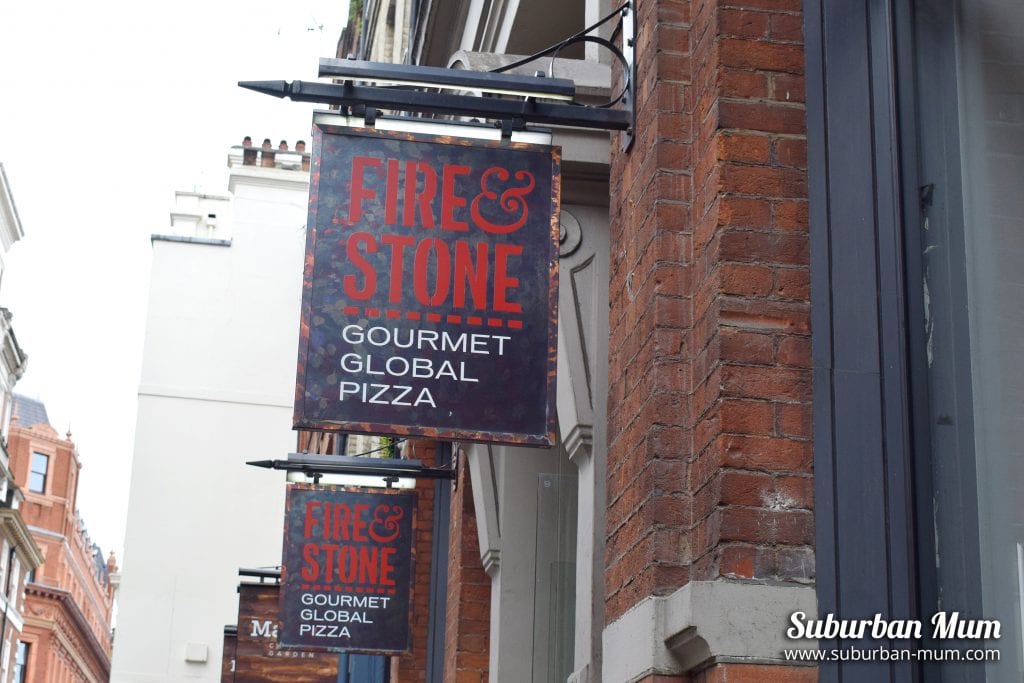 There's plenty of restaurants and cafés dotted around Covent Garden, offering lots of different cuisines that are suitable for all types of budgets. Fire & Stone was really reasonable for lunch. The Kids Meal deal was £6.95 which included a main course, dessert and a drink.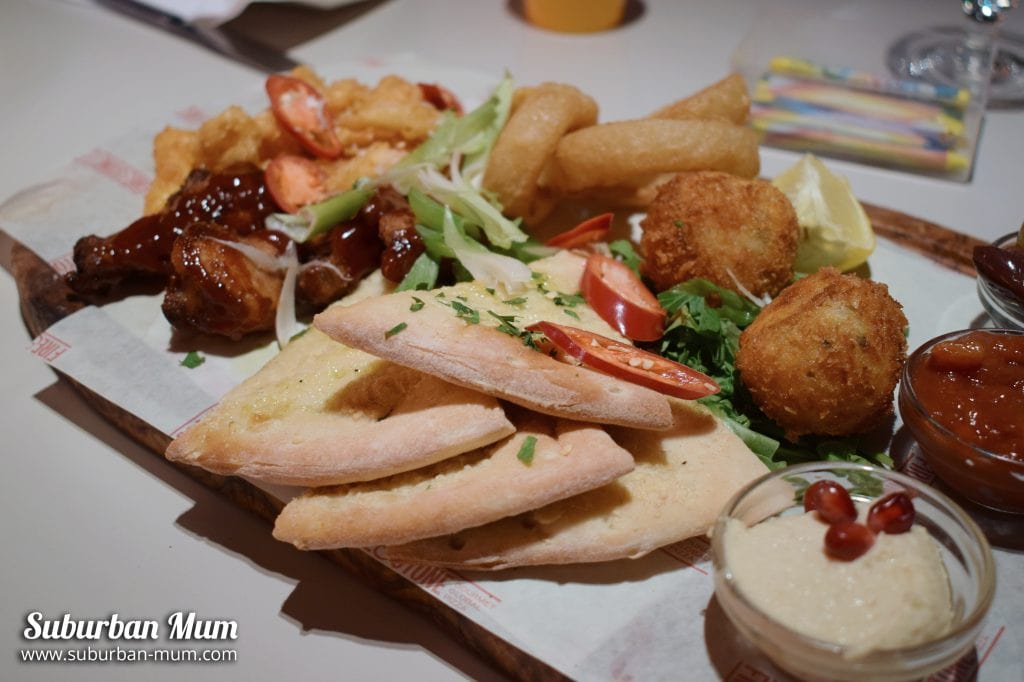 Covent Garden Market
With bellies full, we had a wander into Covent Garden Market. The boys spied a traditional toy shop so we popped in to have a look around.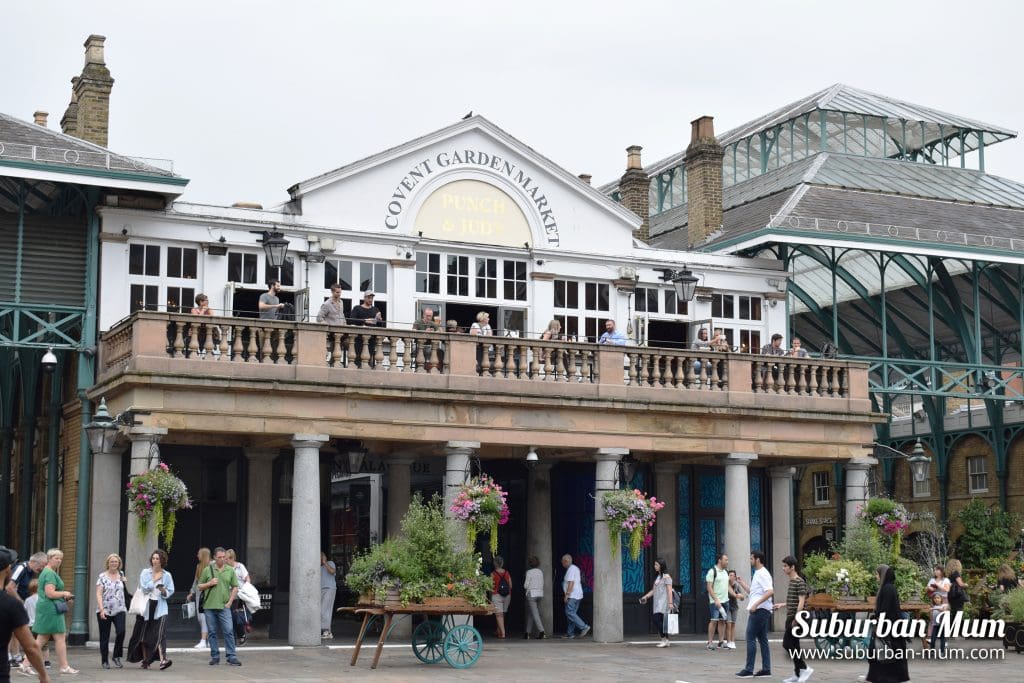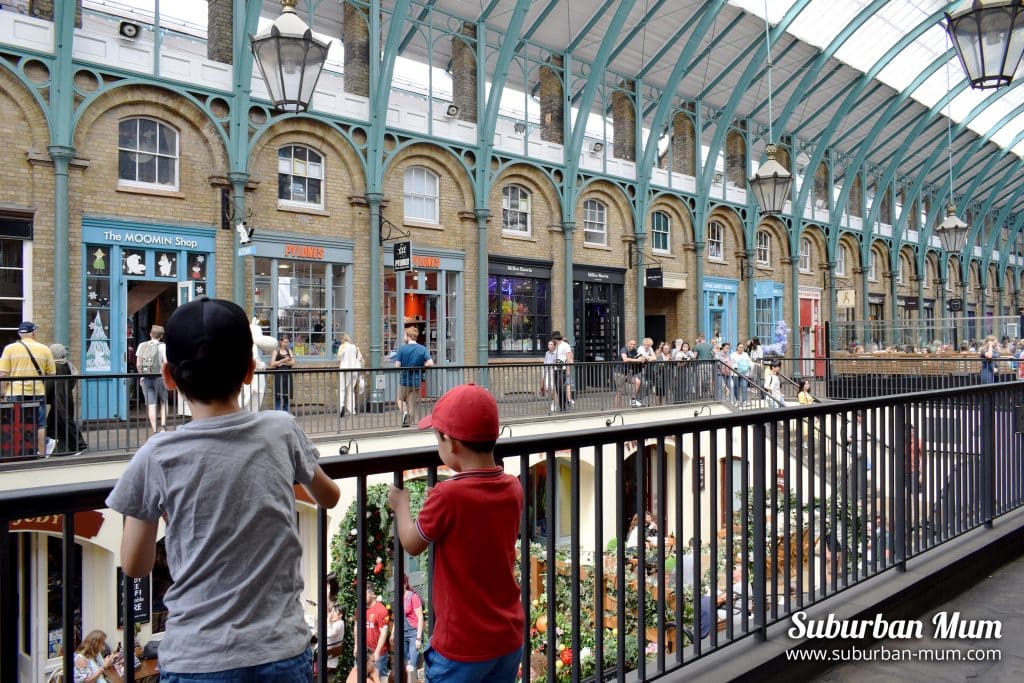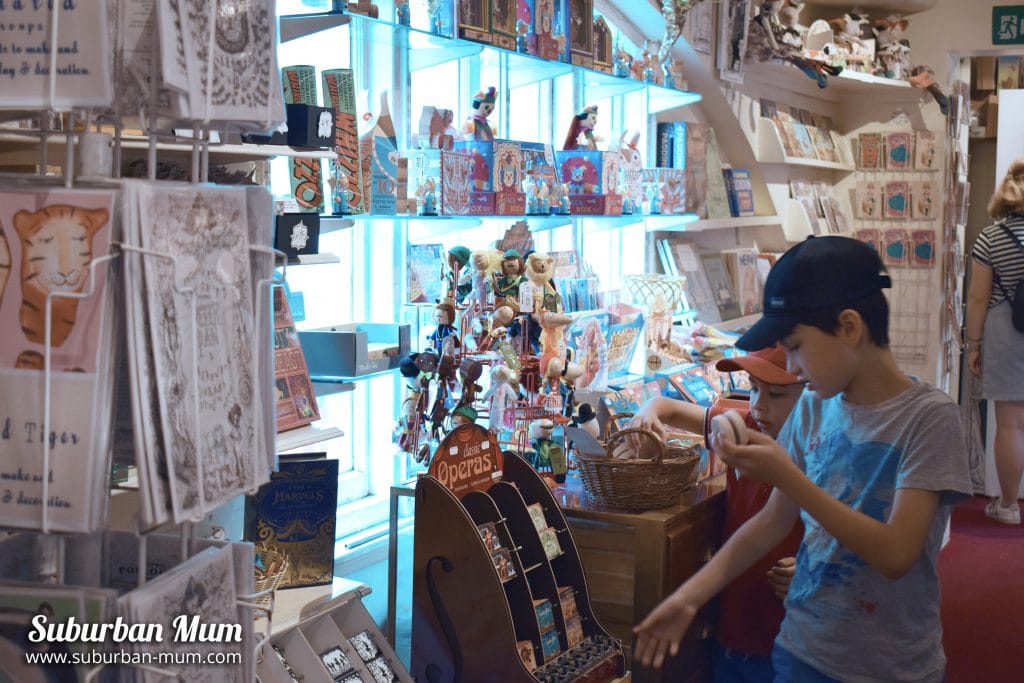 There are both big brands and independent shops here with a mix of fashion and beauty. The Apple Market has stalls selling handmade crafts and gifts.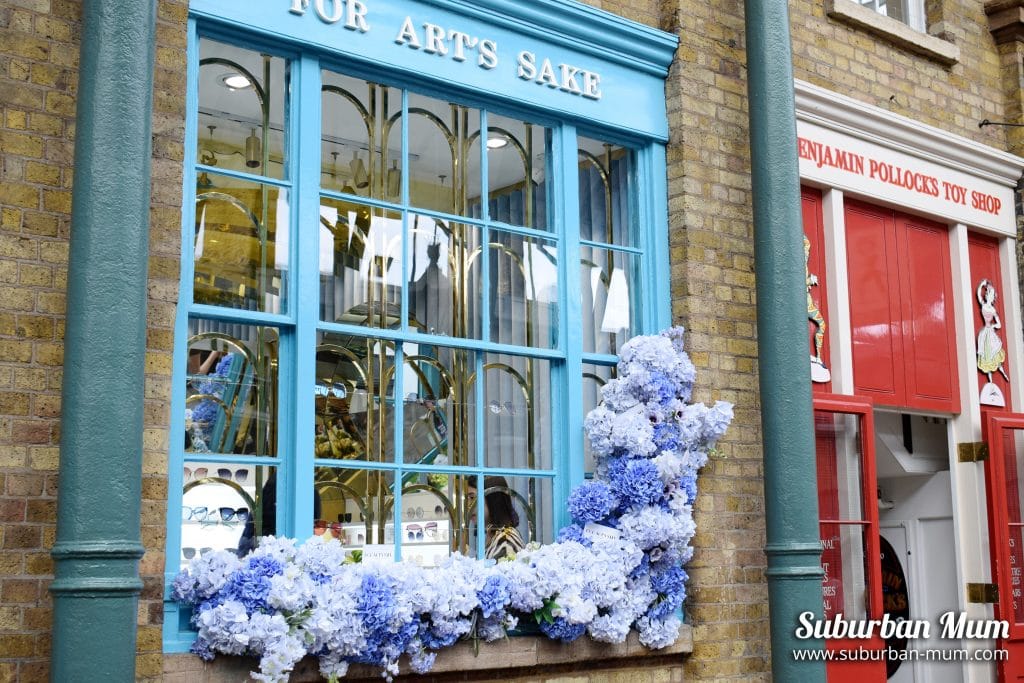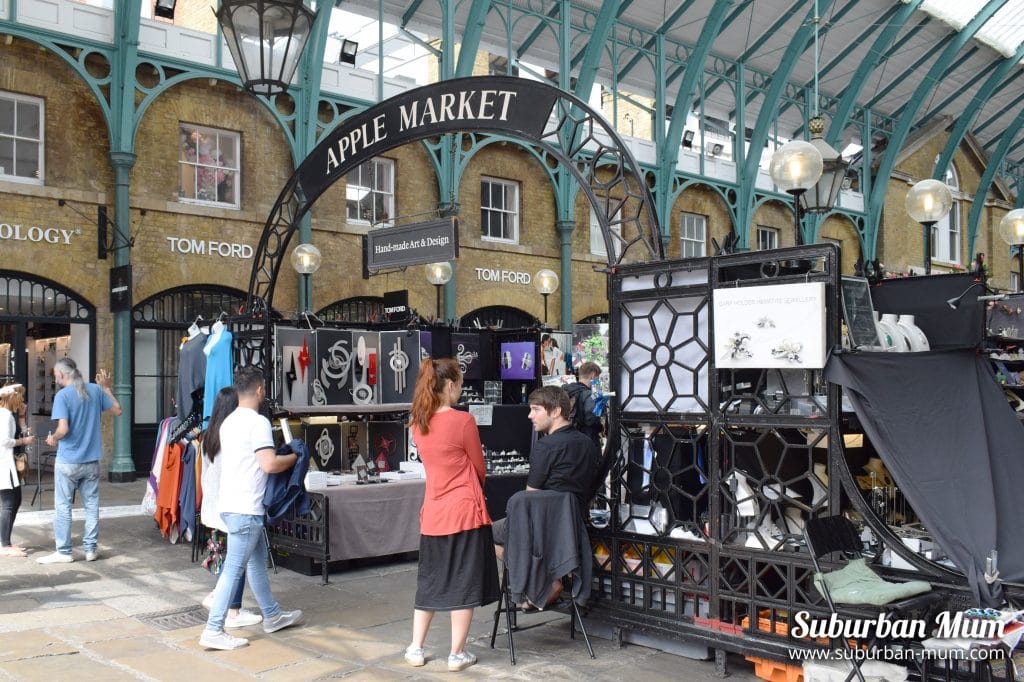 London Transport Museum
We couldn't visit Covent Garden without a trip to the London Transport Museum. It's the perfect place for kids to explore. We've been many times before and it's probably one of their favourite museums.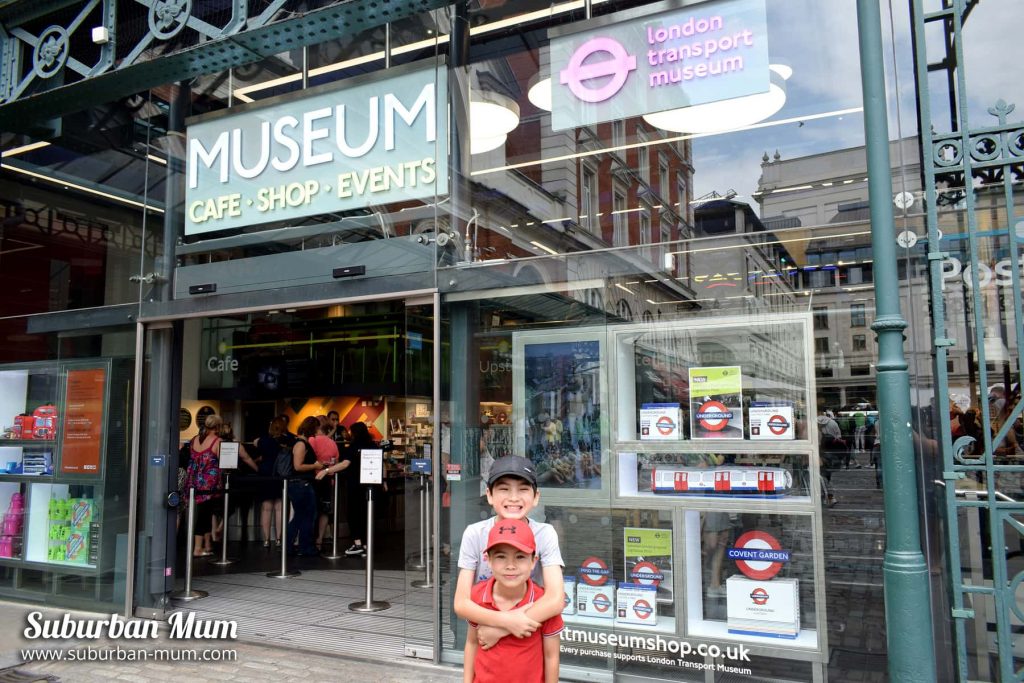 They love going around doing the trail each time we visit and hopping on the old trains. Most importantly, they like to test out the tube simulator and run around in the play zone.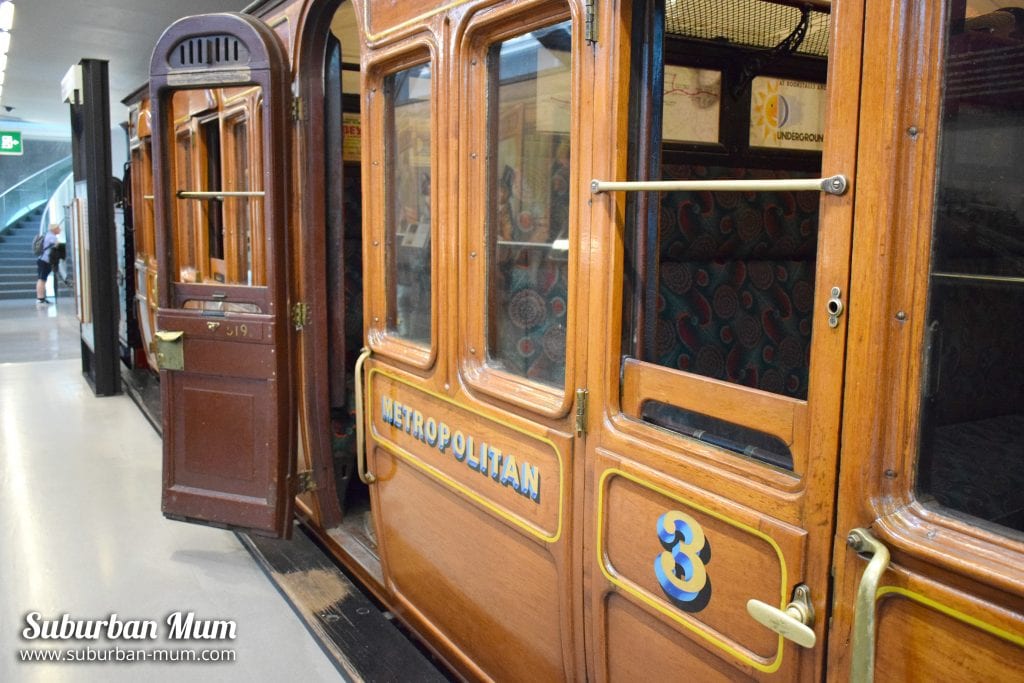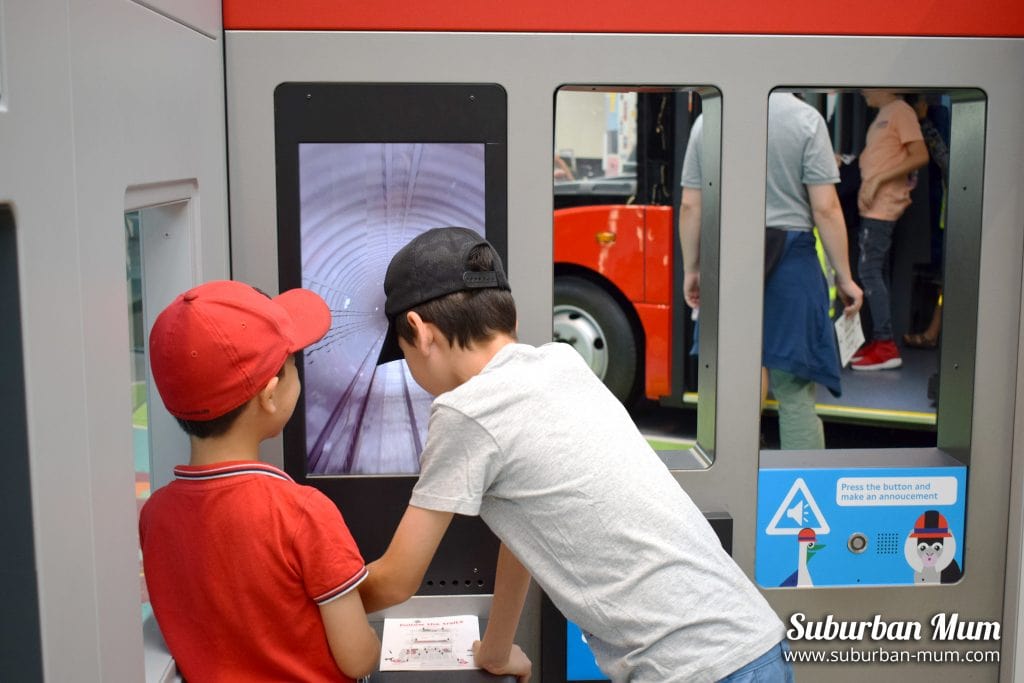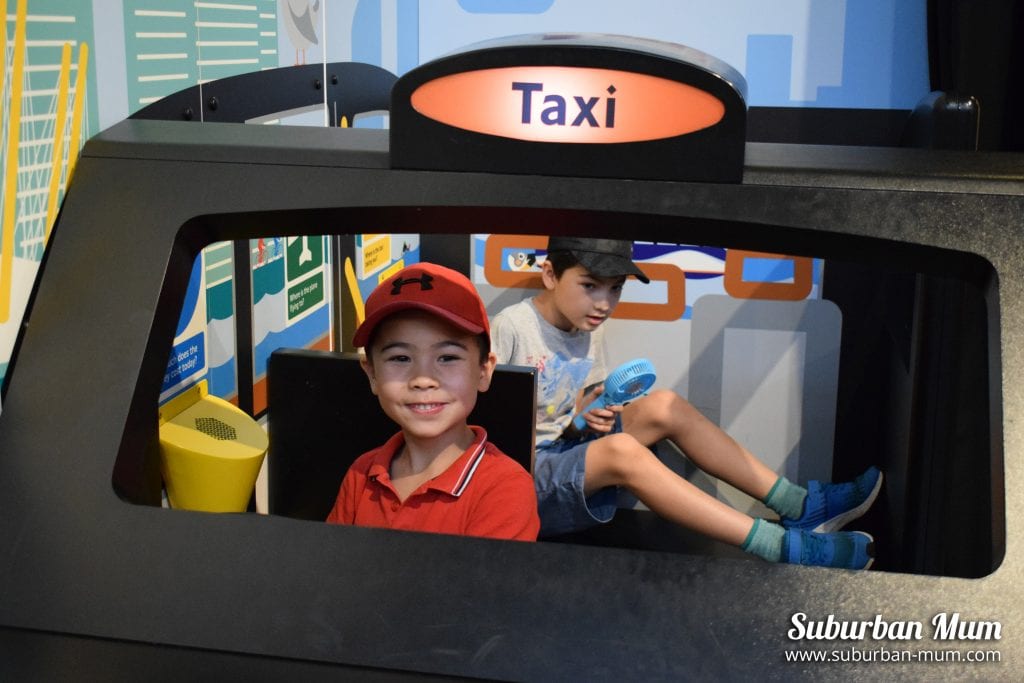 We had a fab day out in Covent Garden and with it being the summer holidays there was lots to see in the area. You can also catch a show at the nearby theatres should you wish to extend your day. There's The Lion King at the Lyceum or Matilda the Musical at the Cambridge theatre both of which are a 5-minute walk away.
Explore further afield
Take a short walk (or hop on the tube) to Leicester Square to visit the LEGO flagship store or M&M World. You could even pop into China Town for some dim sum.  Hamley's on Regent Street is also worth a visit.
The spending money was gifted by Hotels.com to visit Covent Garden, but all views are my own.
Pin it for later: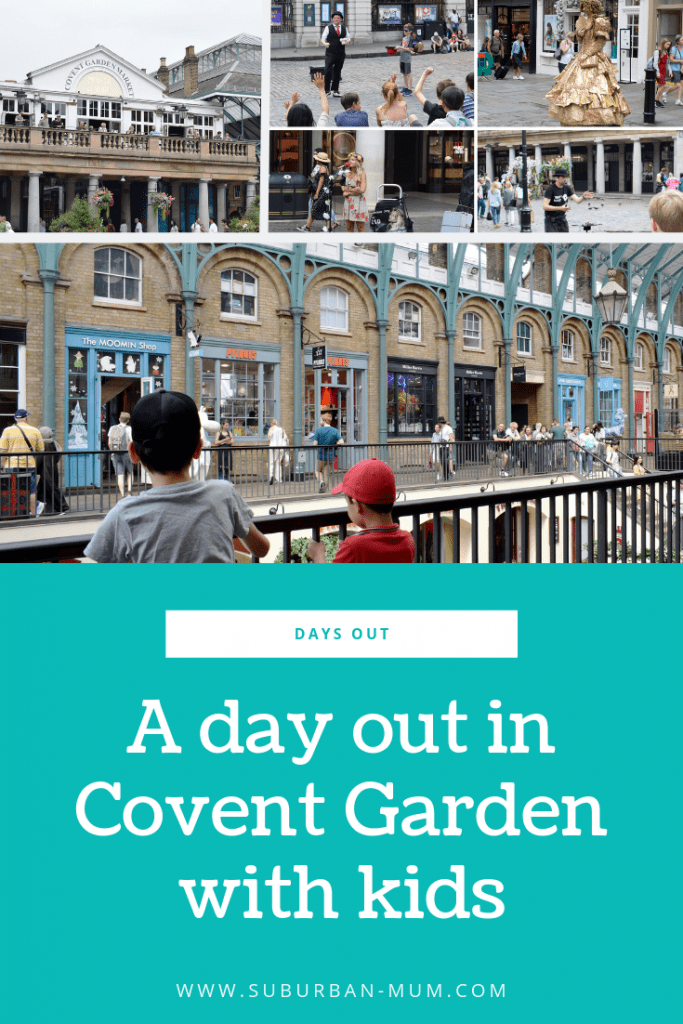 You might also like: