A few couple of weeks ago, we were invited to try out The Thames Court pub and restaurant in Shepperton. We've not really ventured much over that way before as we usually head locally to Kingston where we're spoilt with some fantastic family-friendly restaurants. However, it's always great to try new places that we may not have known about so we took a trip there on an early Saturday evening.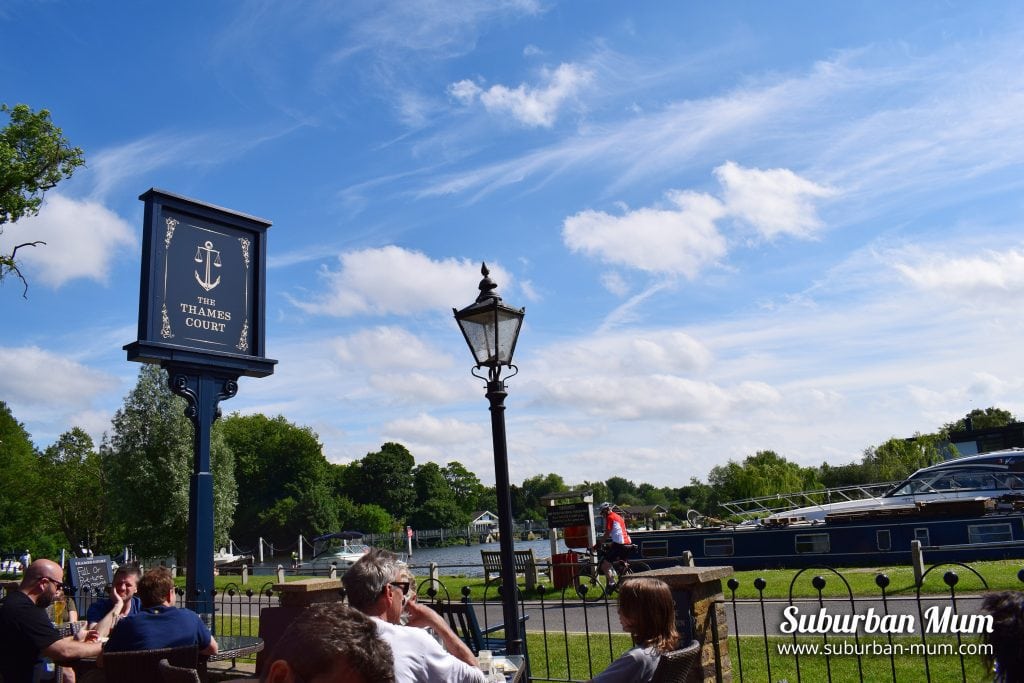 Beautiful riverside location
The Thames Court, Shepperton is located just a half hour drive away from Kingston and is a country pub and restaurant that has recently undergone refurbishment to its interior and gardens. It was originally a private residence for the Dutch Ambassador and has beautiful hand painted Delft tiling and oak panelling in keeping with its history.
It was a beautiful day when we visited and the place was filled with guest enjoying their drinks in the sun outside. We took advantage of the weather and also sat outside for a few drinks.
The Thames Court is a stone's throw away from Shepperton Lock and has stunning riverside views.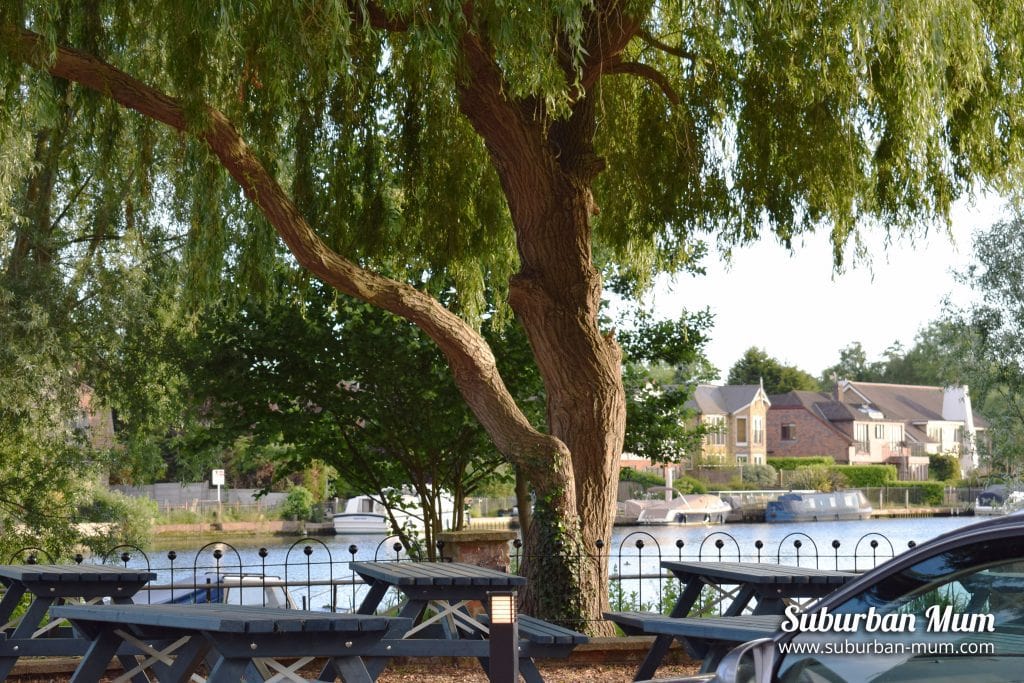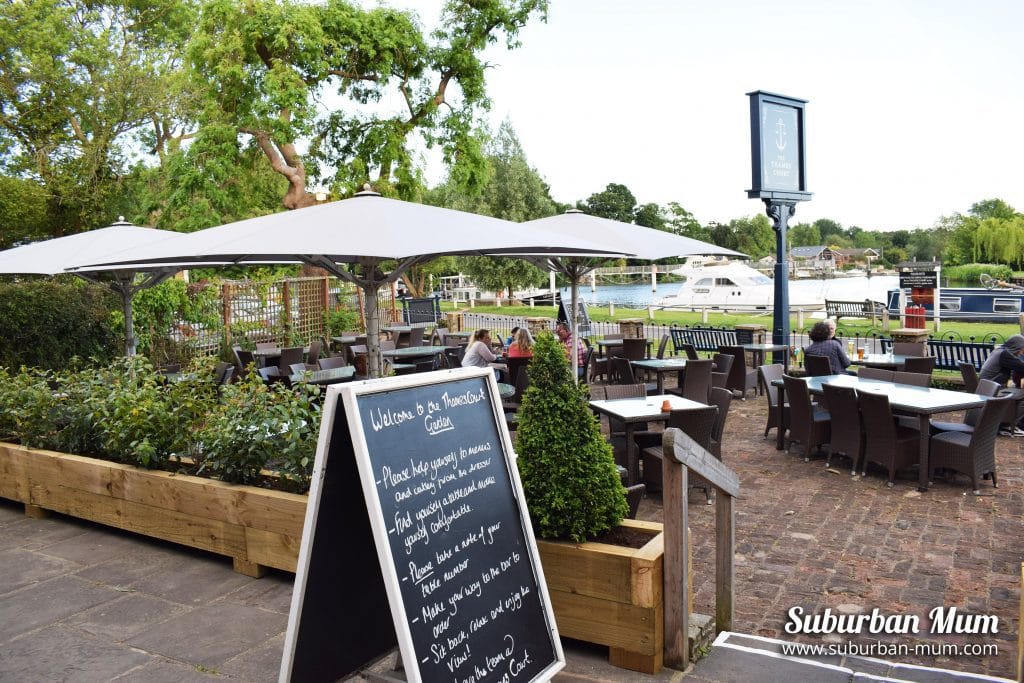 After our drinks in the sun, we retreated inside for a bite to eat.The interior has a rural country charm to it and when seated, you could be forgiven for forgetting you are in a pub restaurant at all.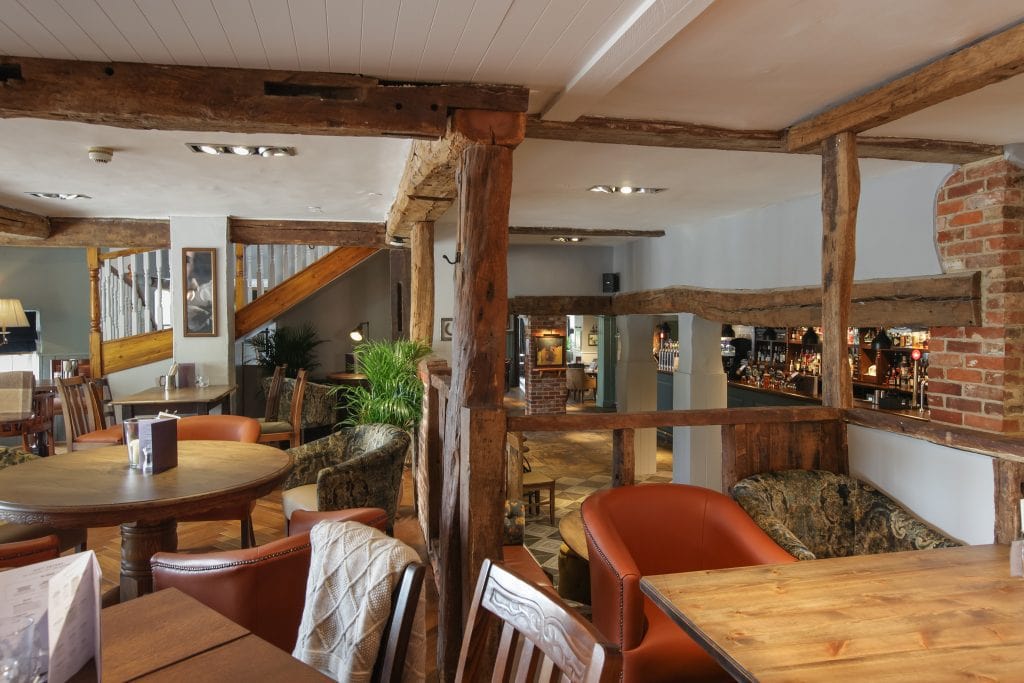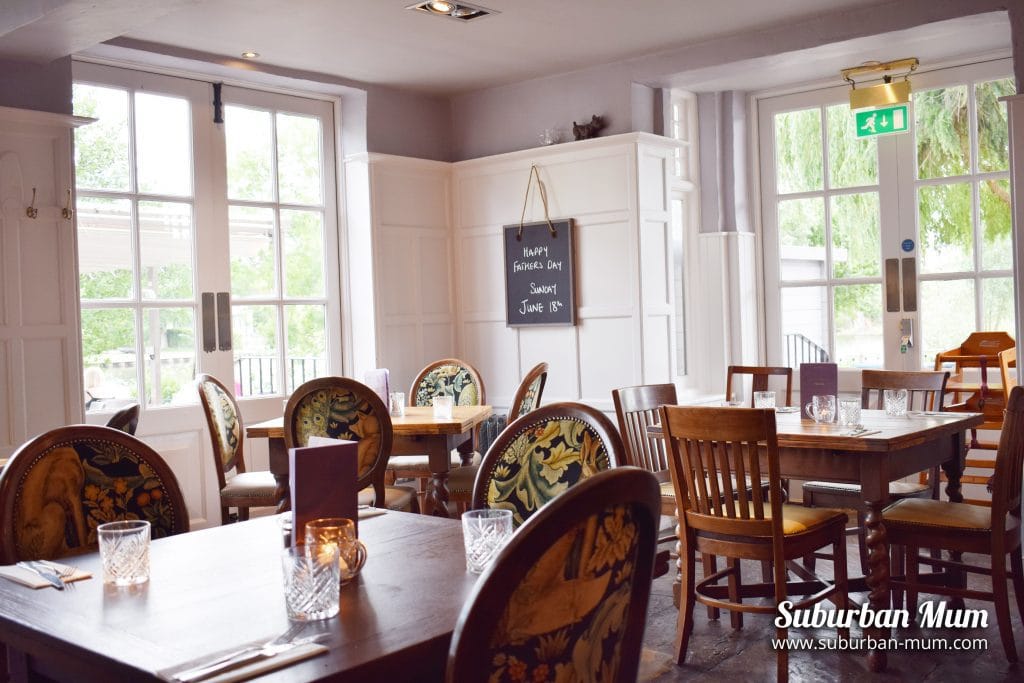 Kids' Menu
The boys were kept entertained with a fun activity sheet, giving us time to decide what to order from the menu. The Kid's Menu was very reasonably priced. All Kid's meals apart from Roast Dinner were £5 and drinks and puddings £1.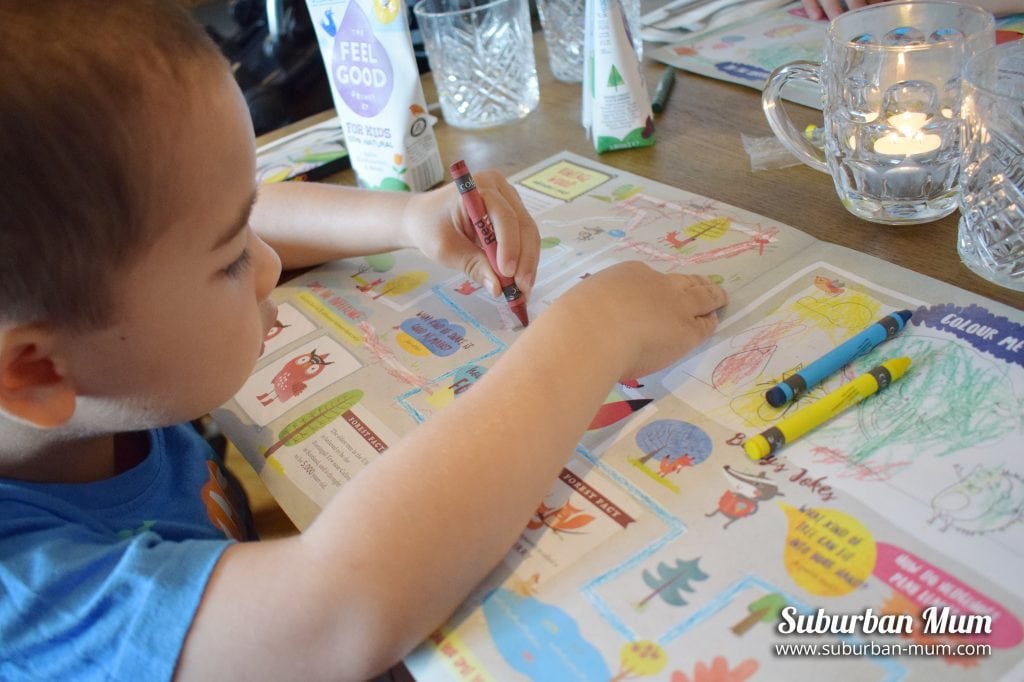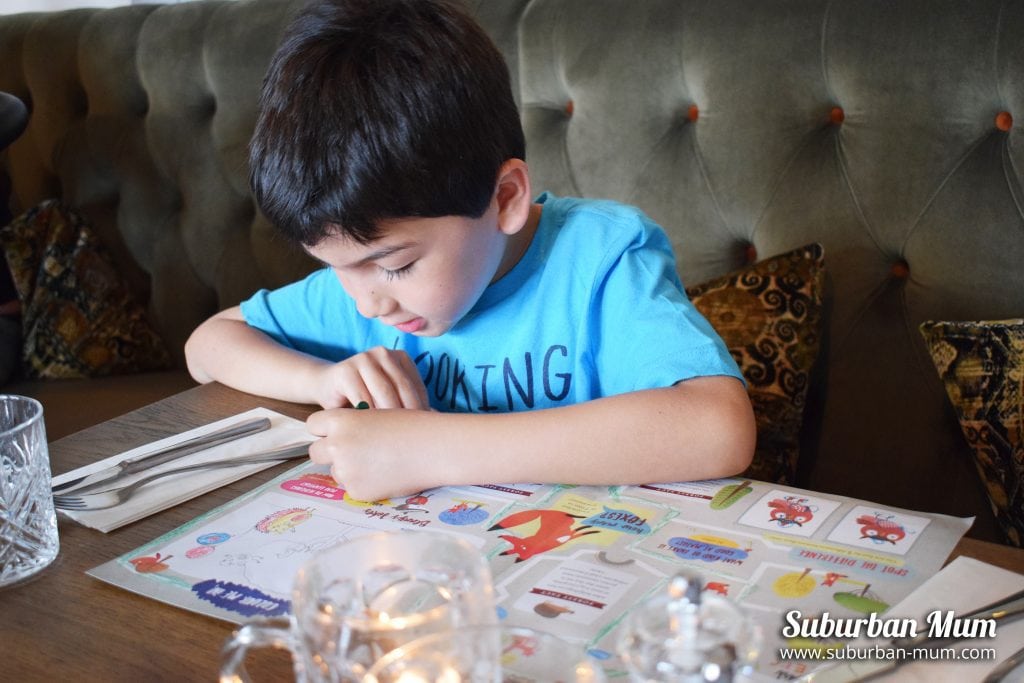 The food was good, however, the portion sizes could have been more consistent. E's Grilled chicken, topped with cheese and bacon was a little on the small side, but there were plenty of peas and chips to fill his plate and he ate everything without complaint. M's fish, on the other hand, was the perfect size for a Kid's menu.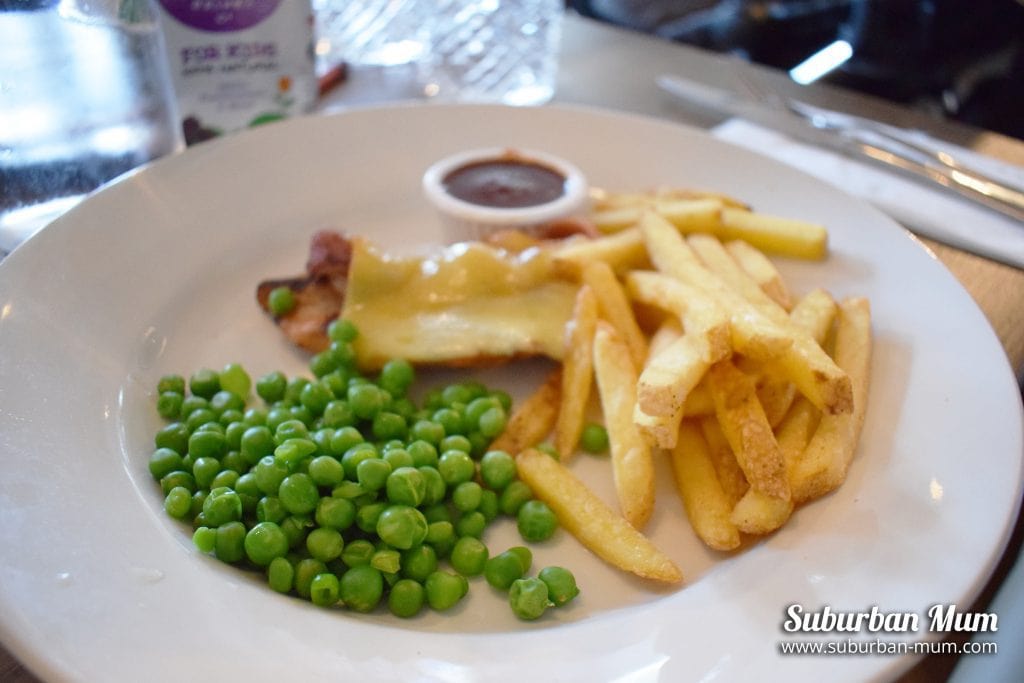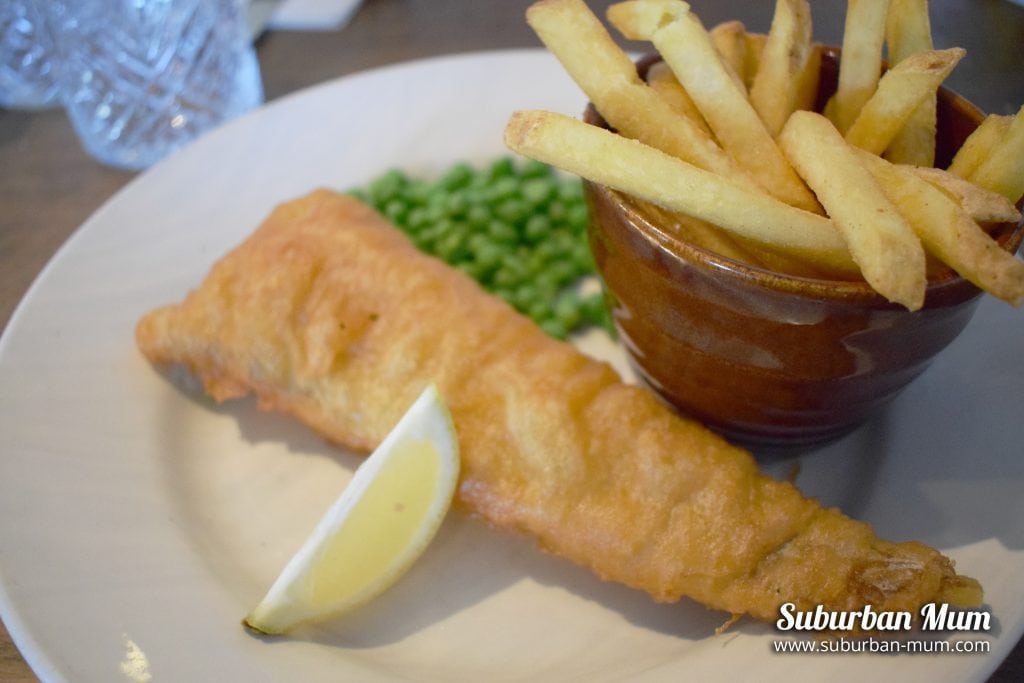 Dinner Menu
We both opted for seafood starters (King prawn & lobster cocktail and Prawn and Scallops off the specials menu)  which were delicious and left us wanting more.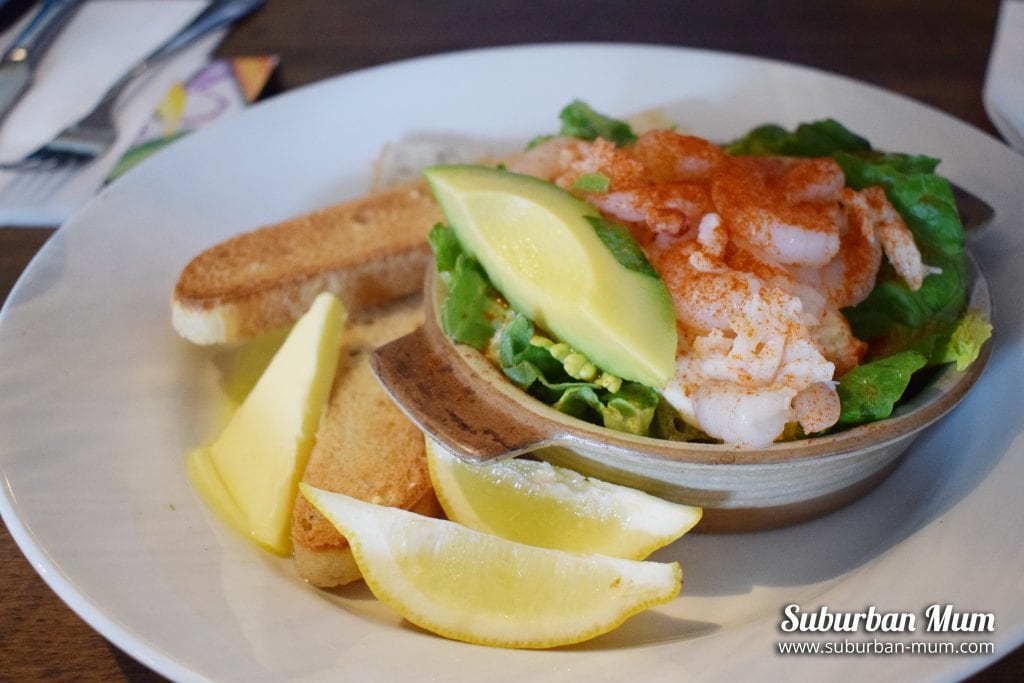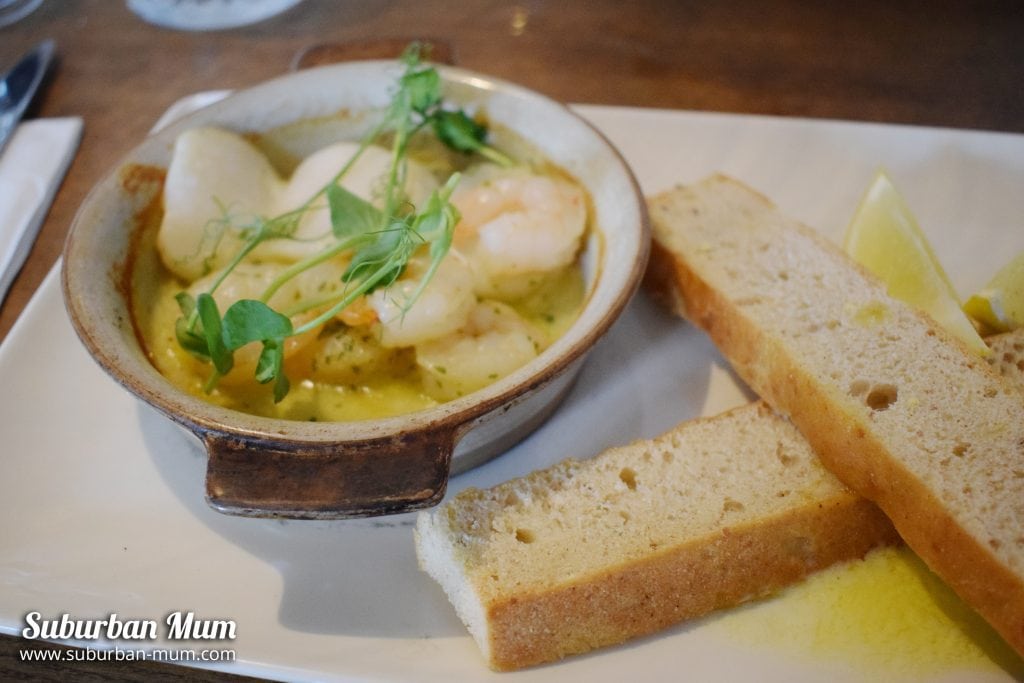 Whenever Mr H and I eat out, we always compare our meal choices and have a competition to see who chooses the best dish. I have to say, on this occasion Mr H won hands down. He had the Seared fillet of sea bass which was cooked to perfection, whereas I was a little disappointed with my choice. I had the Fritto Misto and whilst there was nothing wrong with the dish I think I had seafood overload and chose the wrong thing to have as a main.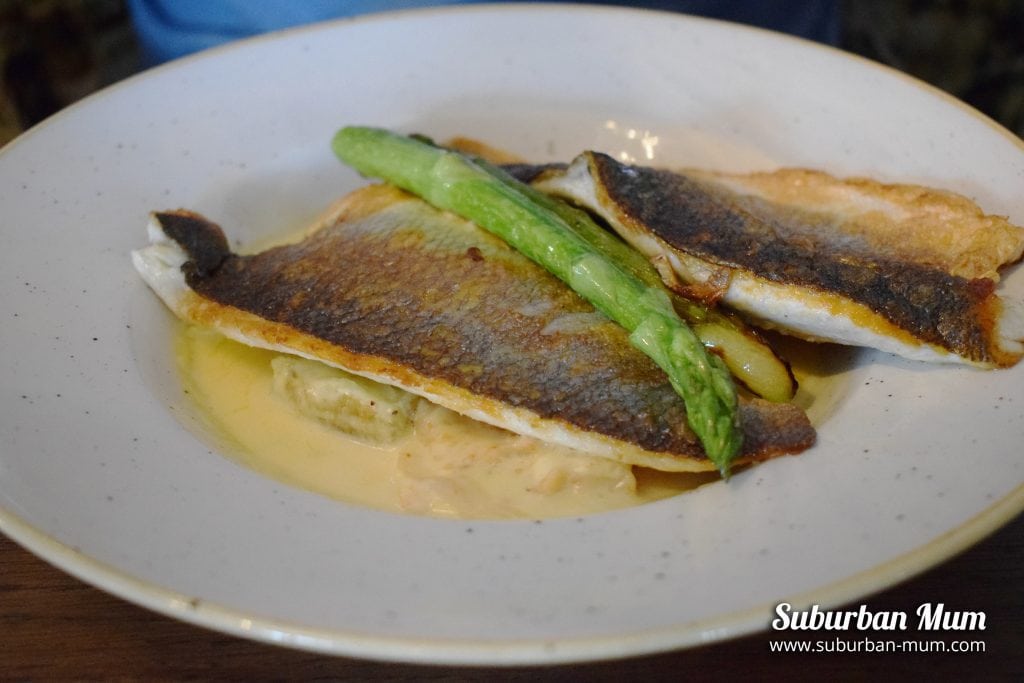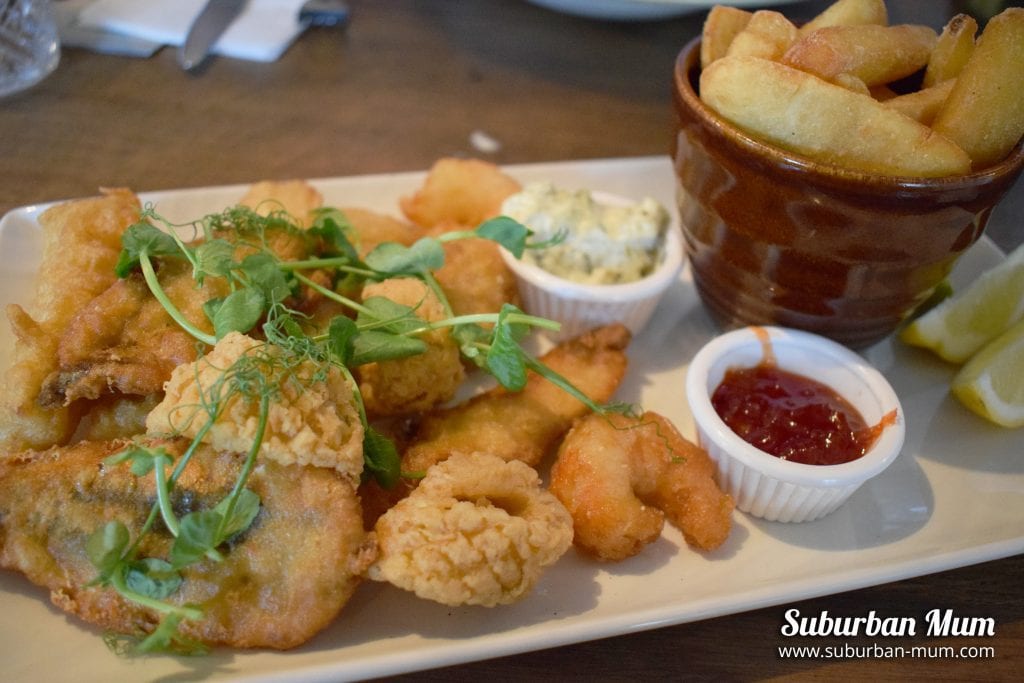 Perfect weekend dining
We really loved the location of The Thames Court, I think it's what makes this place so special. On a sunny day like the day we visited, you could easily spend some time on the lock before ending your day at The Thames Court for a bite to eat and take in the beautiful views of the river. It would also be a great location to catch up with friends too.
Thank you to The Thames Court for inviting us to review.
*We were invited to The Thames Court for the purpose of this review.