Ahhh it's depressing being back from holiday, isn't it? Last week was my first week back at work post hols, and it sucked and to top things off the weather was gloomy!
So, in an attempt to cheer myself up I'm going to write a series of posts of our Devon adventures.
I'm going to start by writing about the cottage we stayed in. Our close friend Kathy from Hopes, Dreams and Chocolate had sought this place out towards the end of last year and invited us to join their holiday. Their family had previously holidayed in South Devon the year before and this year they wanted to see what North Devon had to offer.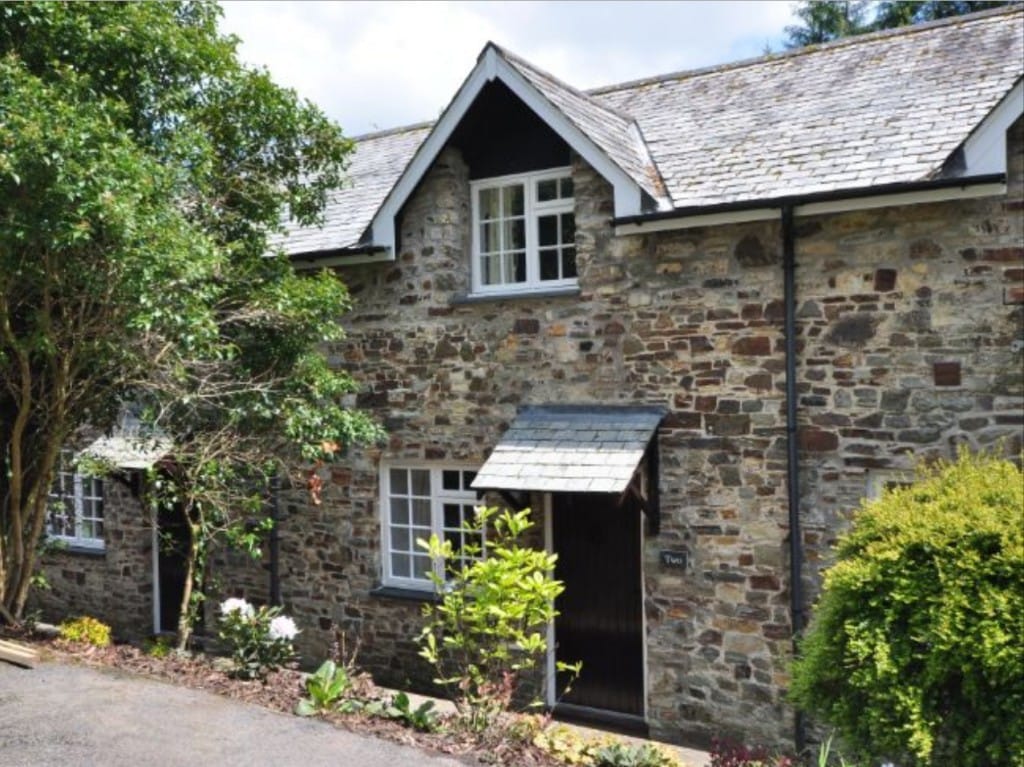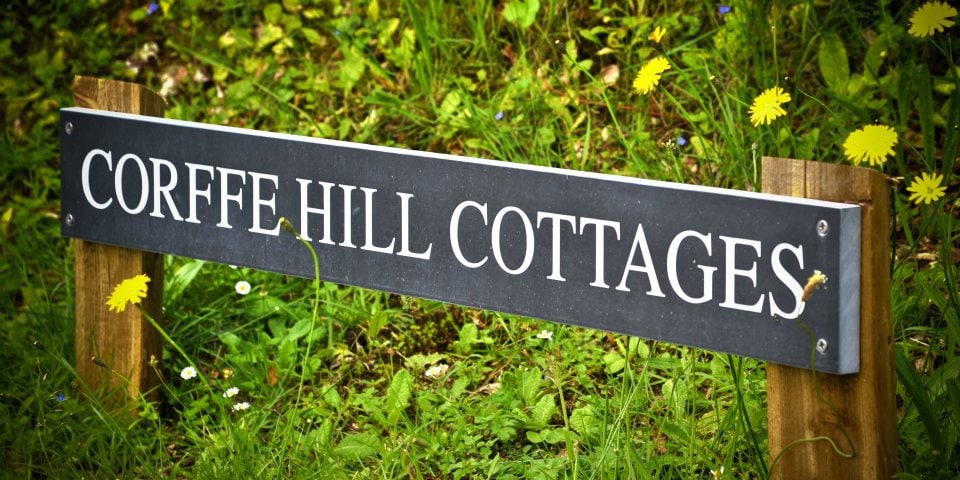 The original plan was for us to book a cottage each but having thought about it in more detail we figured it'd be easier to share a cottage so at least when the children were in bed, we could still enjoy each other's company and drink vast amounts of beer (the husbands), wine (Kathy) and gin (me!) in the evening.
Corffe Hill Cottages is situated just outside of Barnstaple in a village called Tawstock. There are nine cottages in total that surround a big courtyard and can accommodate from 2 to 10 people. Each cottage is "upside down" so to speak. The bedrooms are downstairs and the living area and kitchen are upstairs which means you can truly enjoy the magnificent views.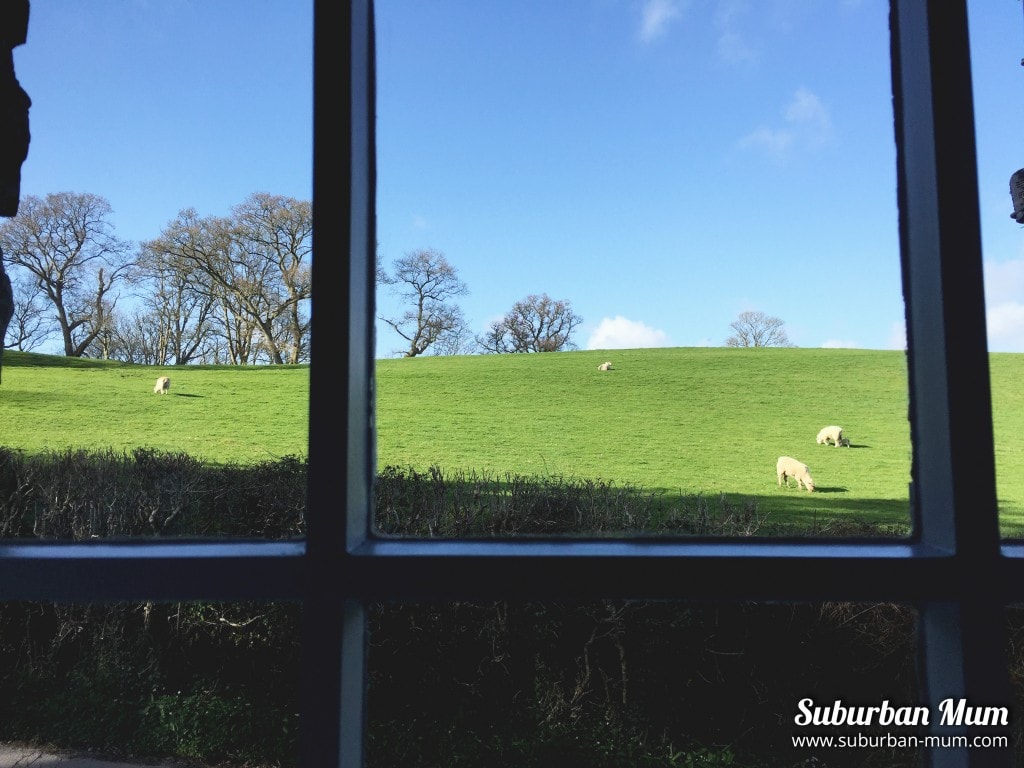 Number 1 (the cottage we stayed in) easily housed our two families of four adults and four children.
The living area was open plan and there was plenty of space for both adults and children. The children took up camp in the living area in the middle and would spend their downtime colouring and playing games.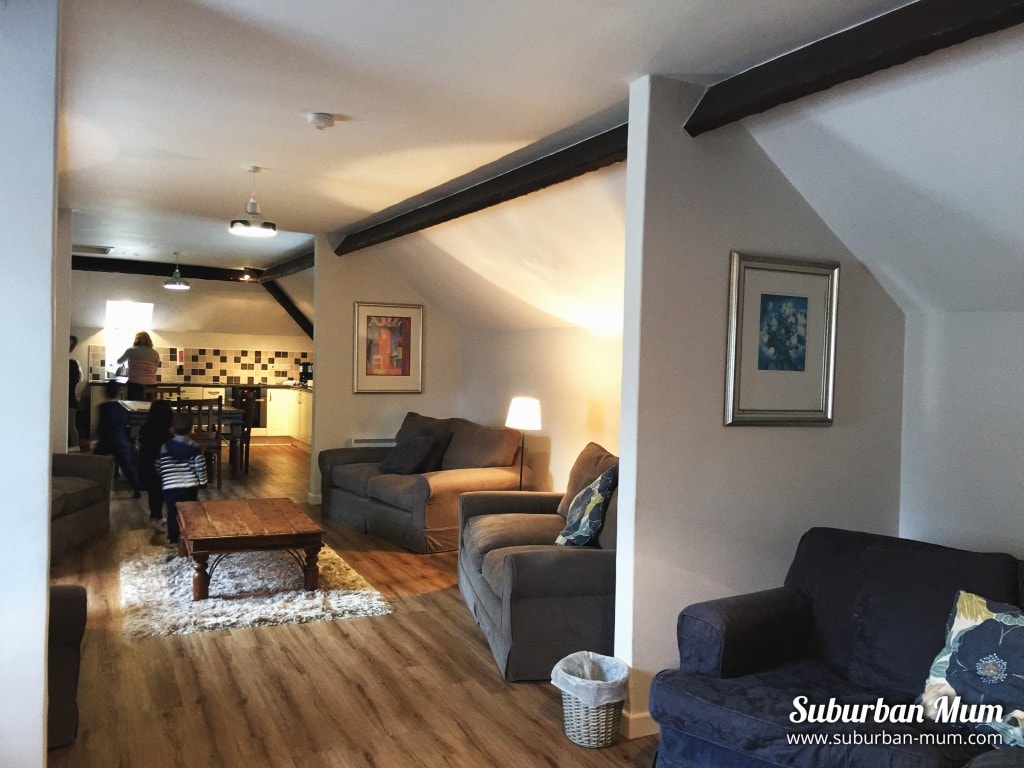 The kitchen was spacious and very well equipped with utensils and a fab coffee maker. We took it in turns to cook most evenings and had even pre-booked a food delivery the night we arrived which was super handy after a 4 and a half hour drive.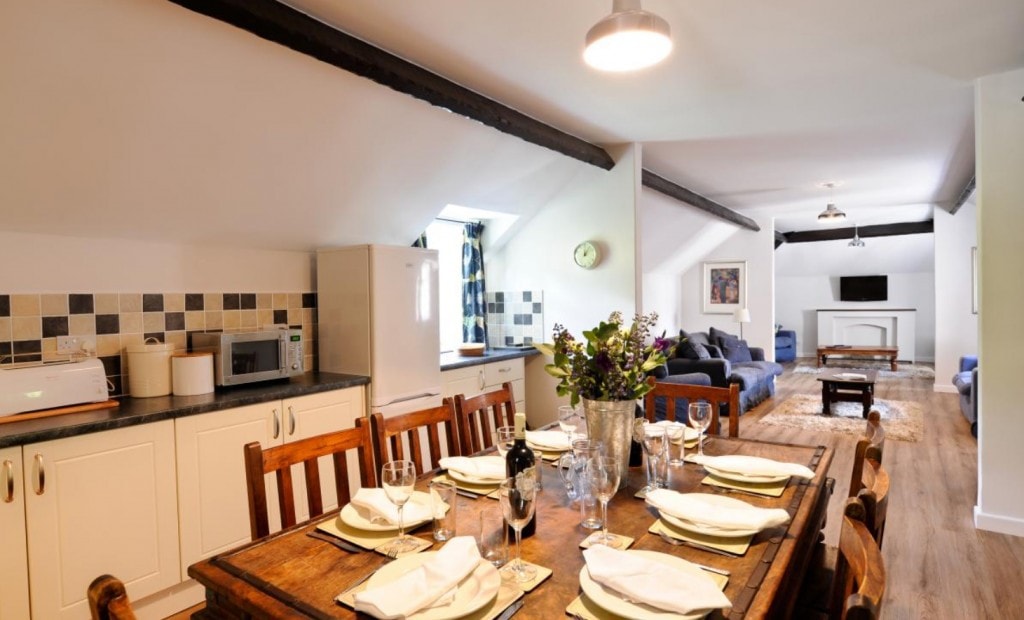 The downstairs had three bedrooms, one with bunk beds, one with a double bed and the third a large family bedroom with both a double bed and a bunk bed.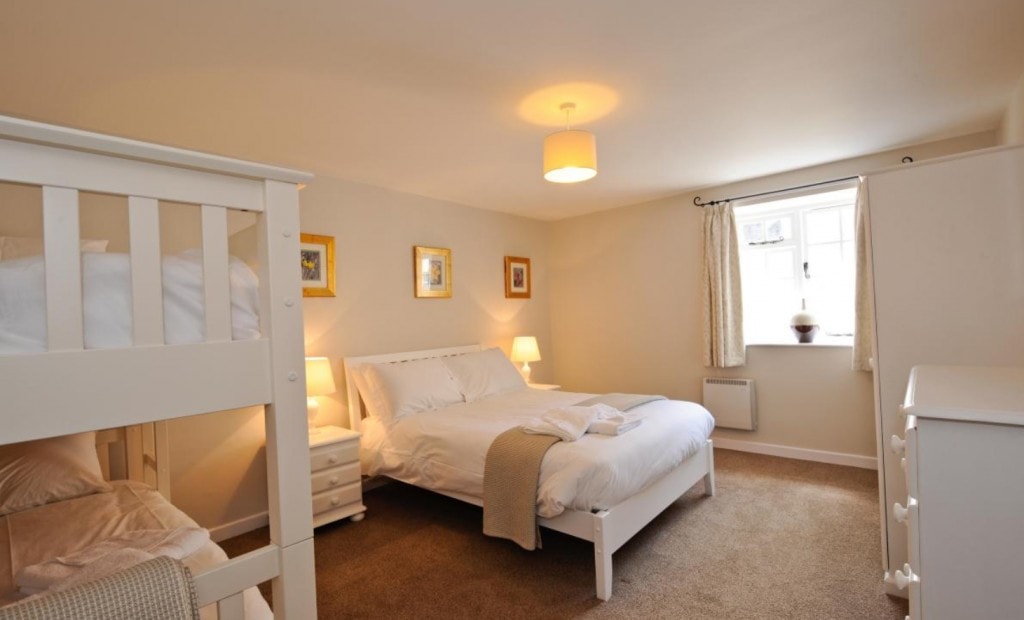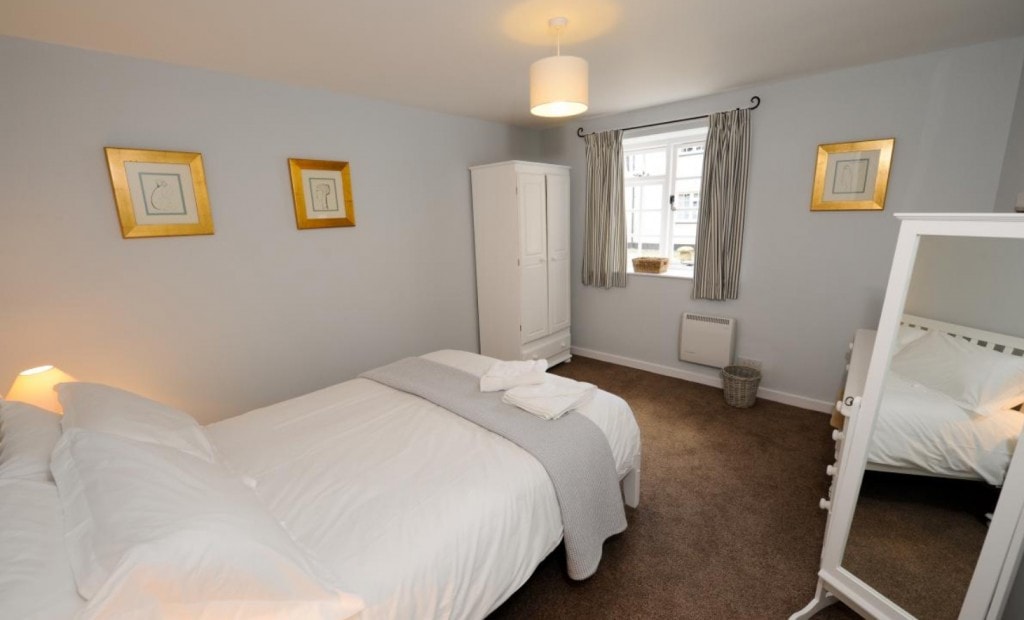 With so many of us under one roof, it was a relief to know that the accommodation had two bathrooms – effectively one for each family and I cannot tell you how much easier this made our lives. I dread to think how long it would have taken us all to get ready if we all had to share one bathroom!
On-site facilities

Swimming pool
This was the main highlight for the children. They absolutely loved being able to go for a swim every single day – even after a busy day out!
The swimming area had the big pool which ranged from 1-2 metres. We did find there was was quite a steep decline to the deeper end but the children knew not to go past the blue line. There was also a small paddling pool for younger children and a hot tub.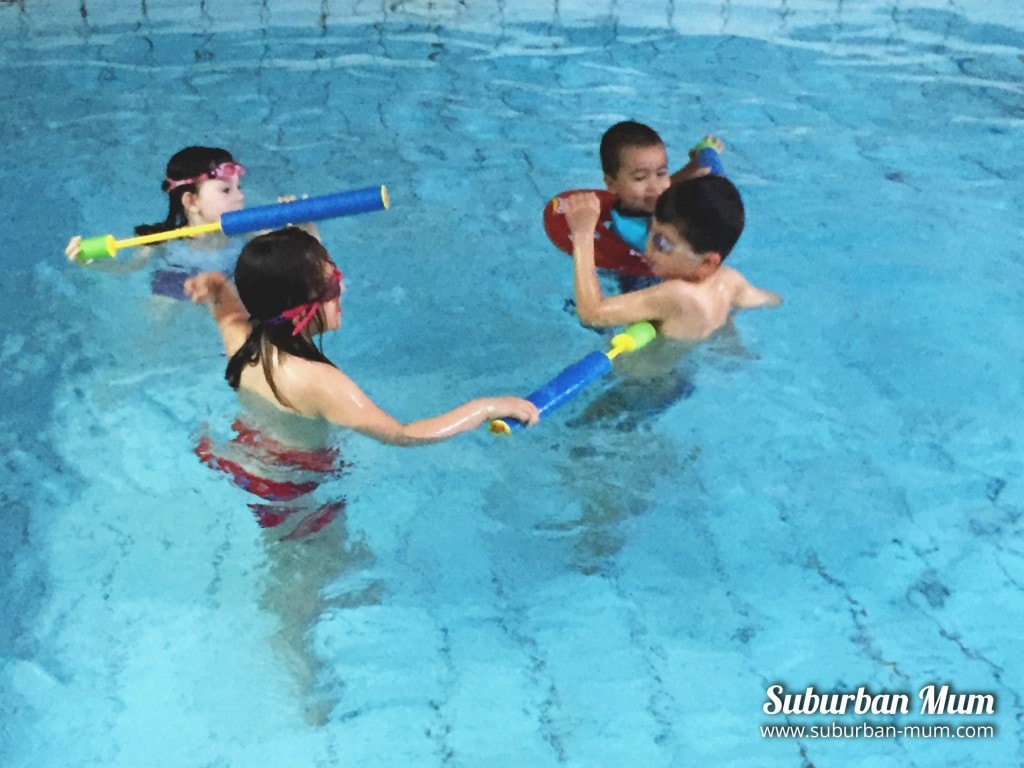 Courtyard Barbecue
I already mentioned the large courtyard area earlier which had lots of seating dotted around, however with the ever changing British weather it wasn't quite warm enough for us to be able to have a barbecue outside but there is one for all guests to use, again with all utensils provided.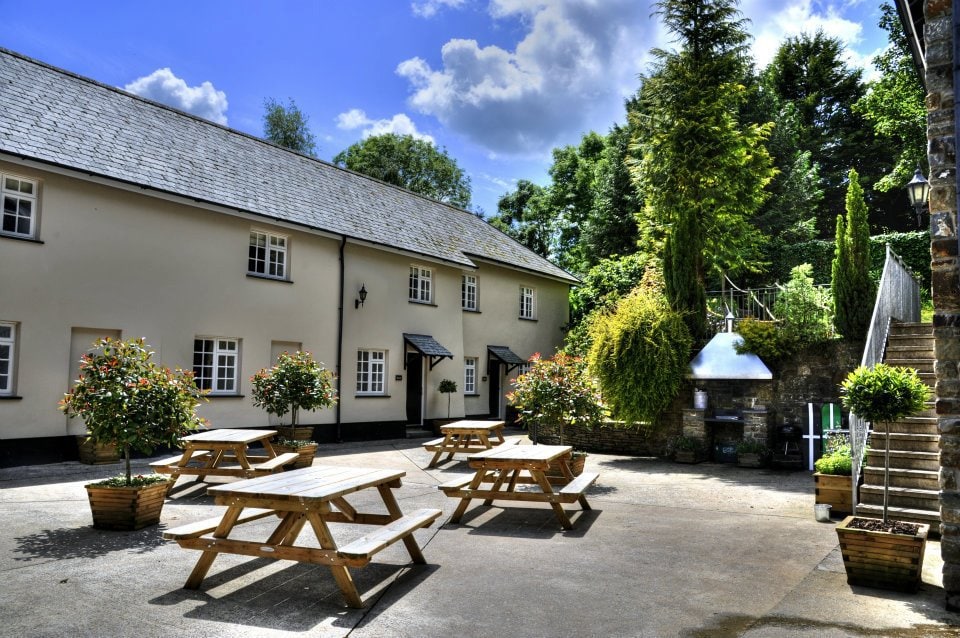 Laundry room
A laundry room with two washing machines and two dryers (both are metered) is situated in the near corner of the courtyard which came in handy when we were running out of clean clothes.
Tennis Court & Woodland and Lawns
We didn't get the chance to test these out during our stay but the lawns also had a play area with swings.
Overall, we loved our stay at Corffe Hill. The cottage was spacious and accommodated our families well. It was very clean and as you can see from the photos well presented and modern.  We most certainly would not hesitate to go back again. The cost for two families to stay was very also reasonable – we paid just under £400 per family.
Other things to know
Corffe Hill is conveniently located and made a great base for us to explore all that North Devon had to offer
Approximately 40% of Corffe Hill's energy is provided by solar power which is very impressive
Stair gates, highchairs and cots are readily available for those with younger children
* We paid for our stay at Corffe Hill Cottages and wanted to share with you what a great place it is!
You might also like: