I have lived in and around Kingston all my life. I'm lucky to be within a half hours train ride to Central London but generally, we are very spoilt with great shops and restaurants as well as beautiful views of the River Thames so it's not very often we need to go further afield.
Many of my friends who live further out also love coming to Kingston for shopping and all it has to offer and just over the weekend I was chatting to the owner of The Little Gym in Cobham about the vast choice of restaurants there are.
A few weeks ago, I was invited by Riverside Walk, Kingston to sample some of the delights their restaurants had to offer.
Riverside Walk, Kingston is made up of five restaurants: Bill's, Busaba Eathai, CAU, Comptoir Libanais and Côte and their aim is to build a reputation to be known as one of the best riverside places to eat.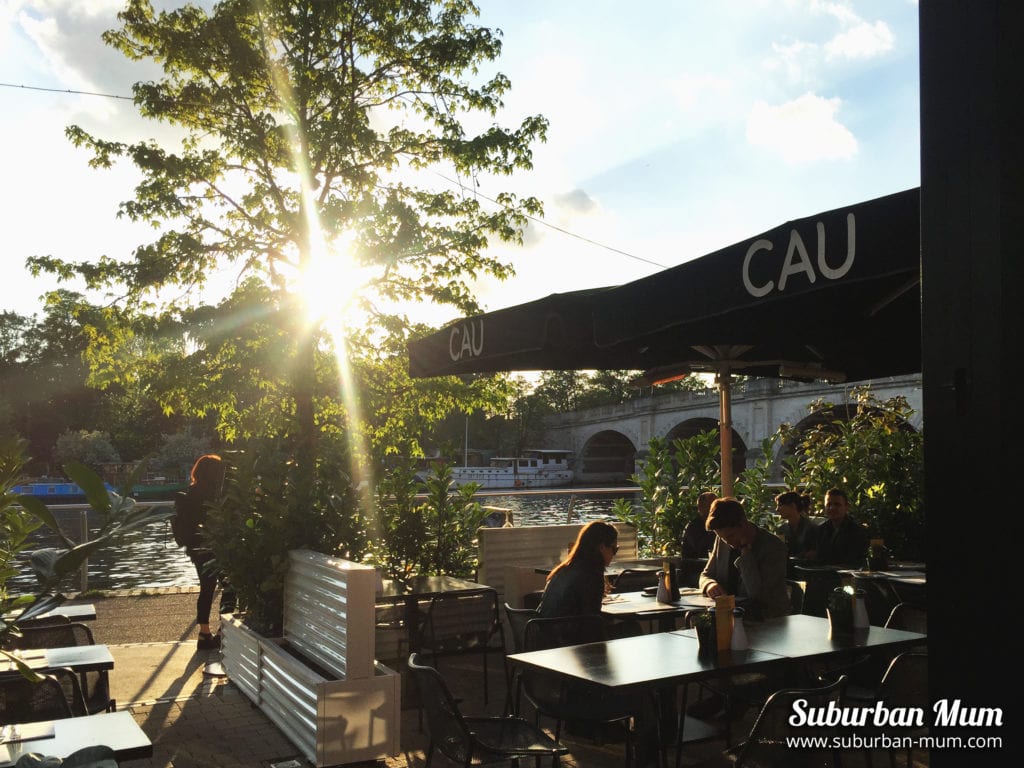 CAU
Our first stop was CAU an Argentinian restaurant with an Italian/Spanish twist. Here we were greeted with some delicious cocktails and canapés. I have previously heard many good things about this restaurant but had never gotten around to going. I was driving so couldn't go wild on the cocktails but I did try the Pink Spritz which was very refreshing and perfect for a sunny evening like the one we had that day.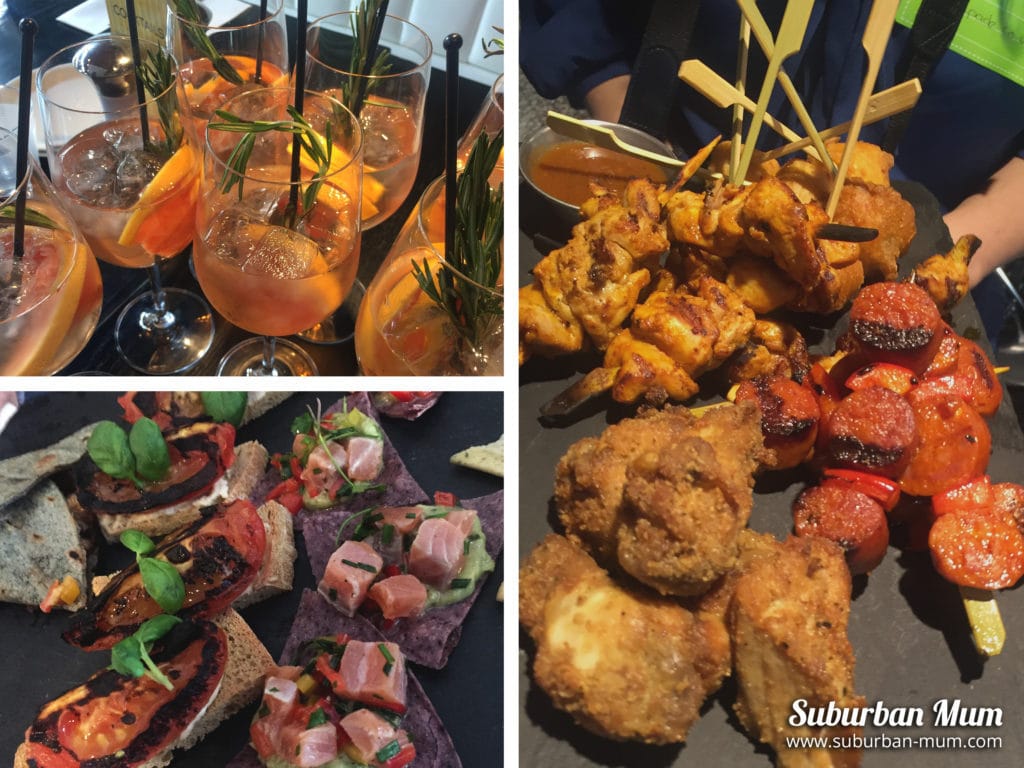 I have to say the food was amazing. We had a variety of things sample including mini pork belly, mini skewers of chicken, chorizo and smoked lamb, beef taco, croquettes, fried wings and steak skewers. I was completely blown away by the steak skewers, they literally melted in my mouth and was just delicious! And if that wasn't enough there were also mini brownies and churros. I'm not usually a fan of churros but these were so good – it proved hard not eat too much to save room for the other two restaurants here.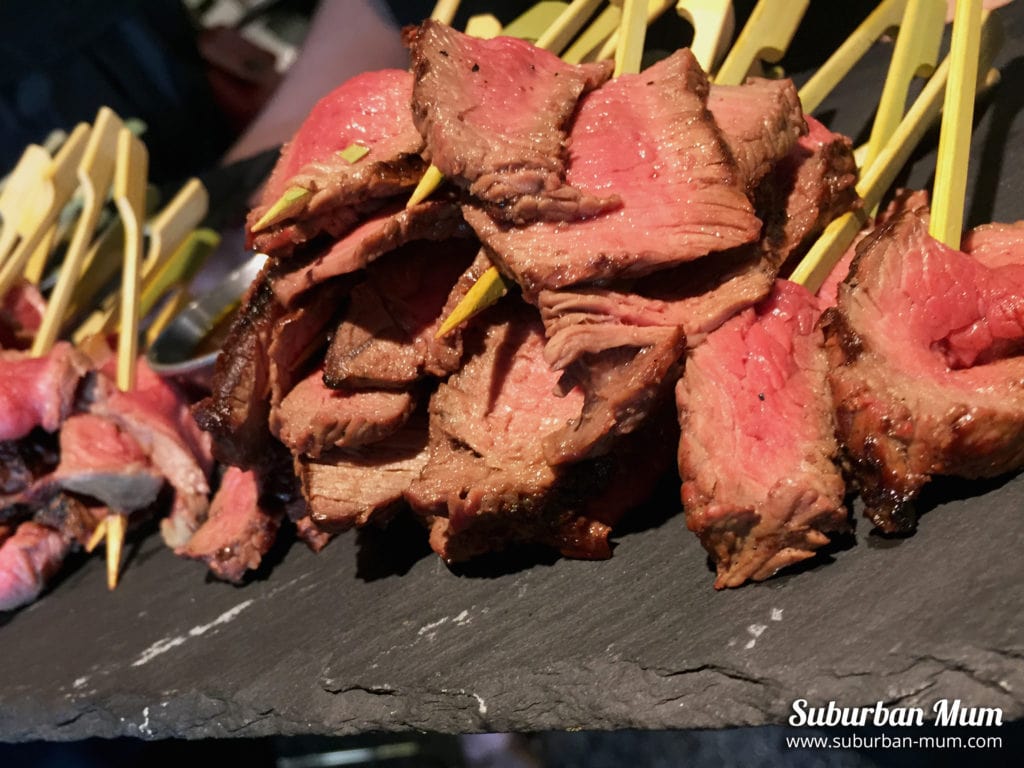 Comptoir Libanais
Next was the Lebanese restaurant Comptoir Libanais which translates to mean Lebanese Canteen. Again I'd not visited before and upon entering the restaurant I was really surprised by how spacious the restaurant is. The decor made me feel like I was on holiday and they had prepared a lovely table of food for us which included: grilled lamb and chicken, falafel, hommos, pitta bread and more.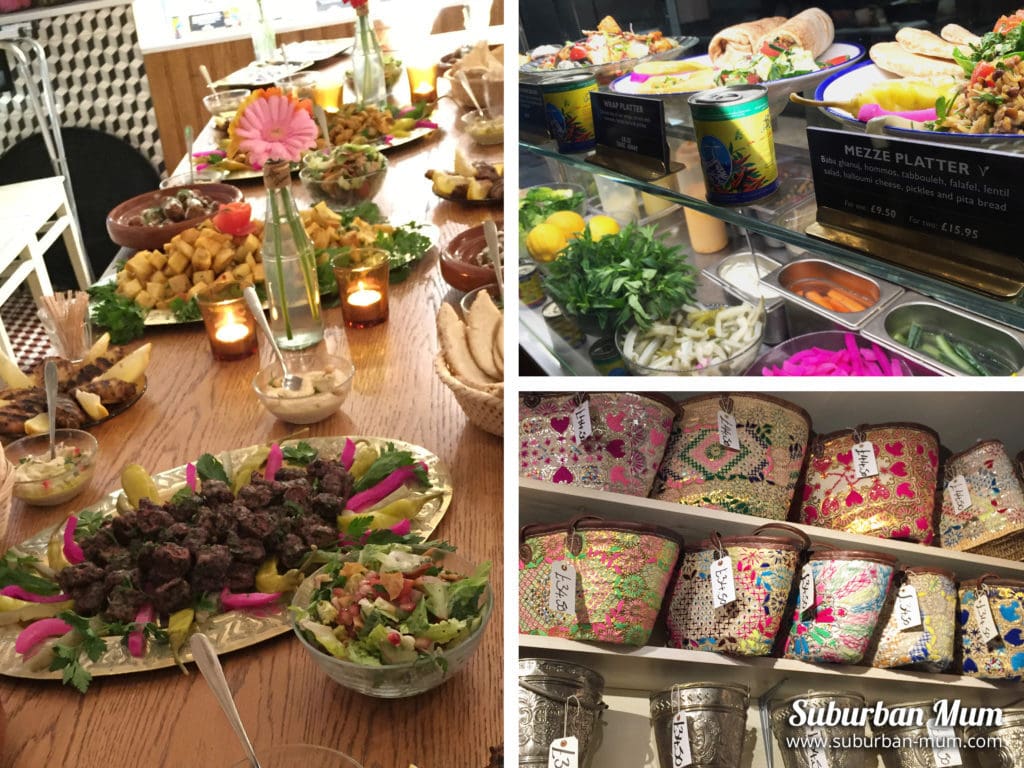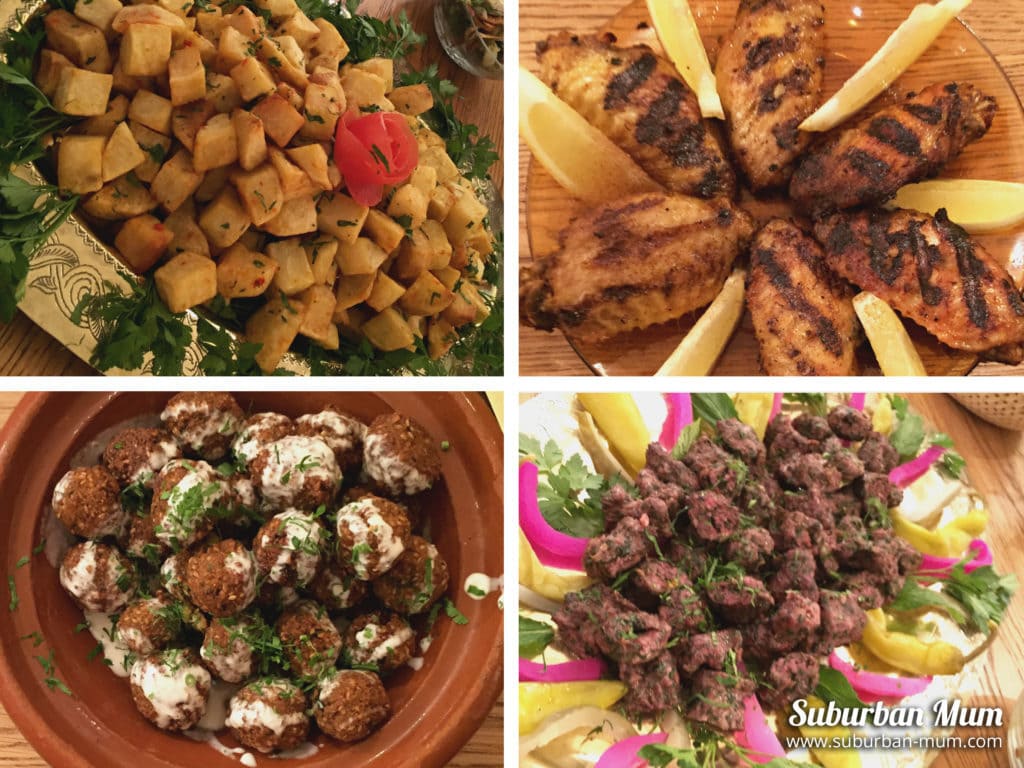 Côte
Last but not least, we ended our evening in Côte. Côte is a modern French brasserie and is one of my favourite restaurants. There is one near my work which I frequent with colleagues and I love their lunch time menu. We were here to try out some desserts and a dessert wine.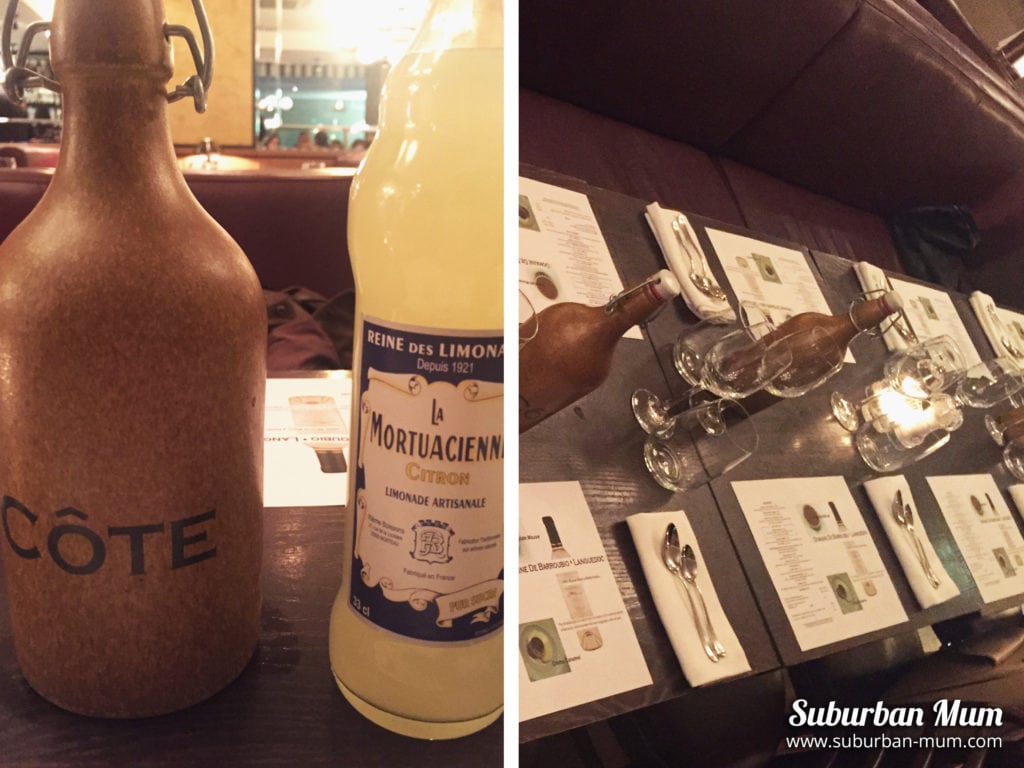 The desserts we had were: Dark Chocolate Mousse and a Crème Caramel. Usually given the choice a chocolate dessert is what I normally go for – that or cheesecake so I was initially unsure of if I would like the Crème Caramel. I have to say I was pleasantly surprised and actually really enjoyed it, so much so that it is definitely something I would consider having again. The Dark Chocolate Mousse was also delicious and didn't last long at all!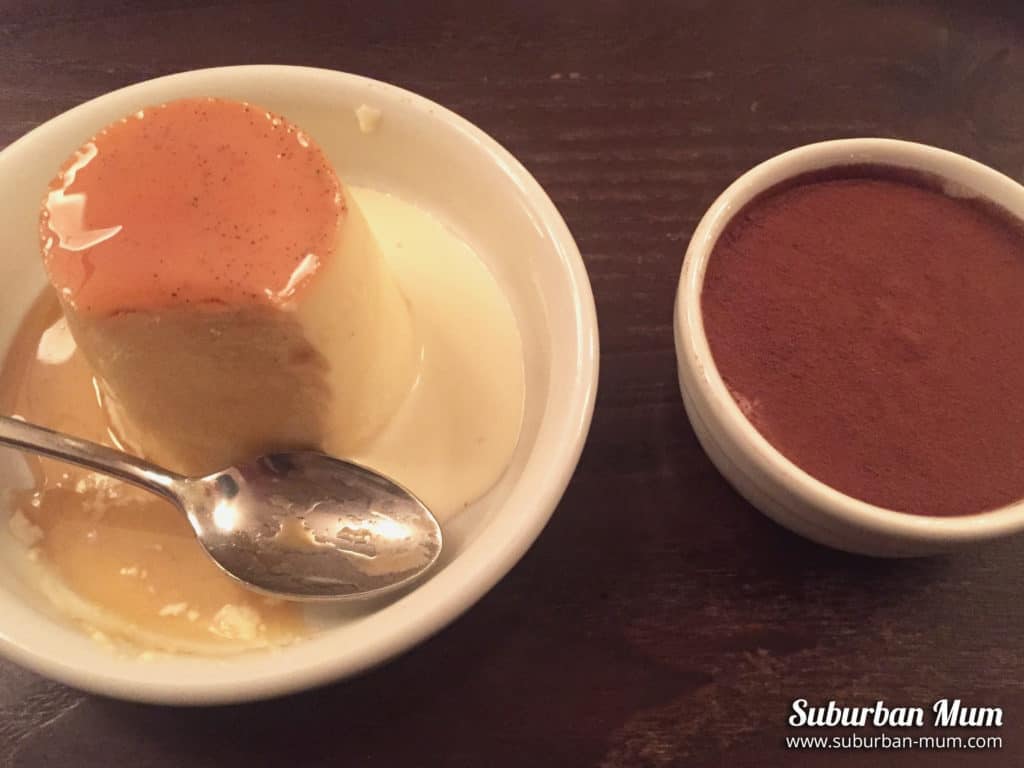 I had a lovely evening sampling some delicious food along Kingston Riverside and now I have managed to try a few places that I'd not visited before, I am looking forward to visiting again with my family.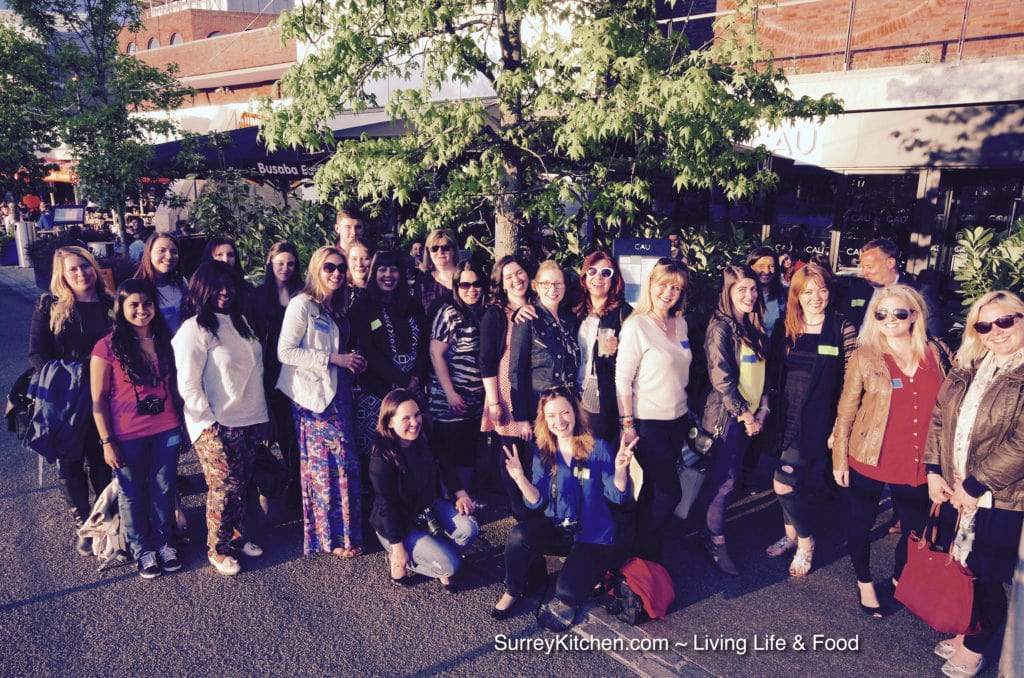 Have you visited any of these restaurants along Kingston Riverside before – what did you think?
*I was invited to sample these restaurants in exchange for this post but all opinions are honest and my own