If your little ones are dino-mad then read on I have just the thing for you!
A couple of weeks ago we were invited along to the recently opened Troubadour Wembley Park Theatre to see Dinosaur World Live. E was a huge dinosaur fan when he was younger and to this day he still remembers most of the names of all the different types of dinos.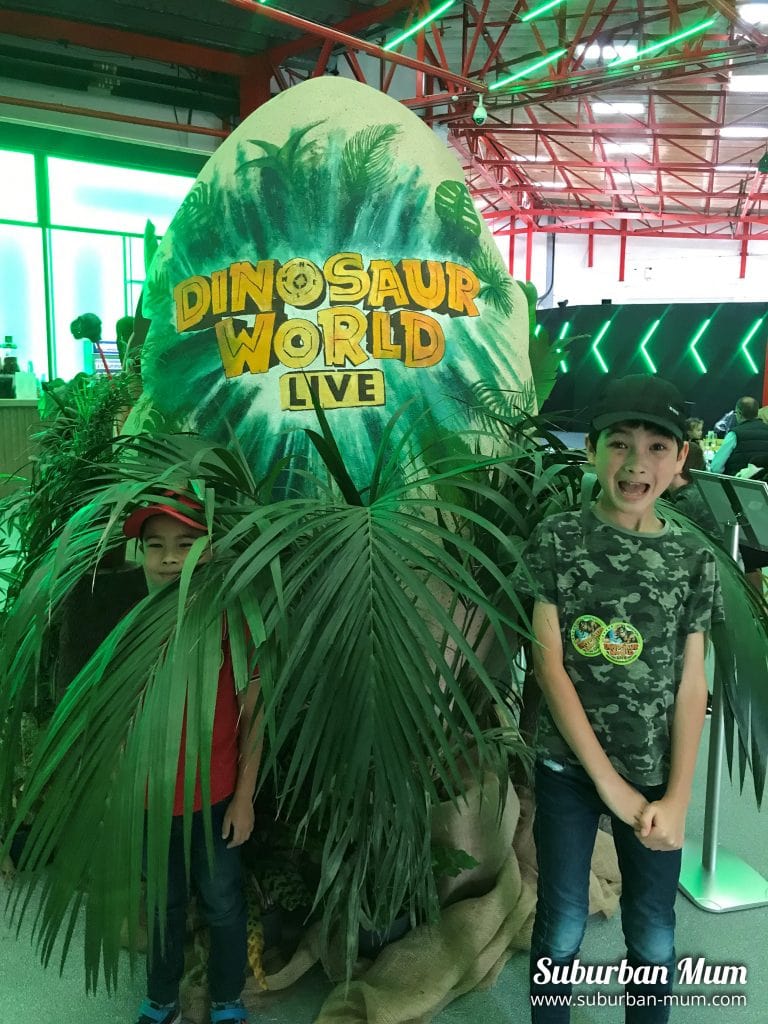 Dinosaur World Live is a show that has come directly from the West End and is currently on its third major national tour. The show is suitable for children aged 3+ and centres around the daughter of palaeontologists Miranda. She introduces the audience to a number of different dinosaurs including a Triceratops, Giraffatitan, Segnosaurus and all dino-loving children's favourite Tyrannosaurus Rex.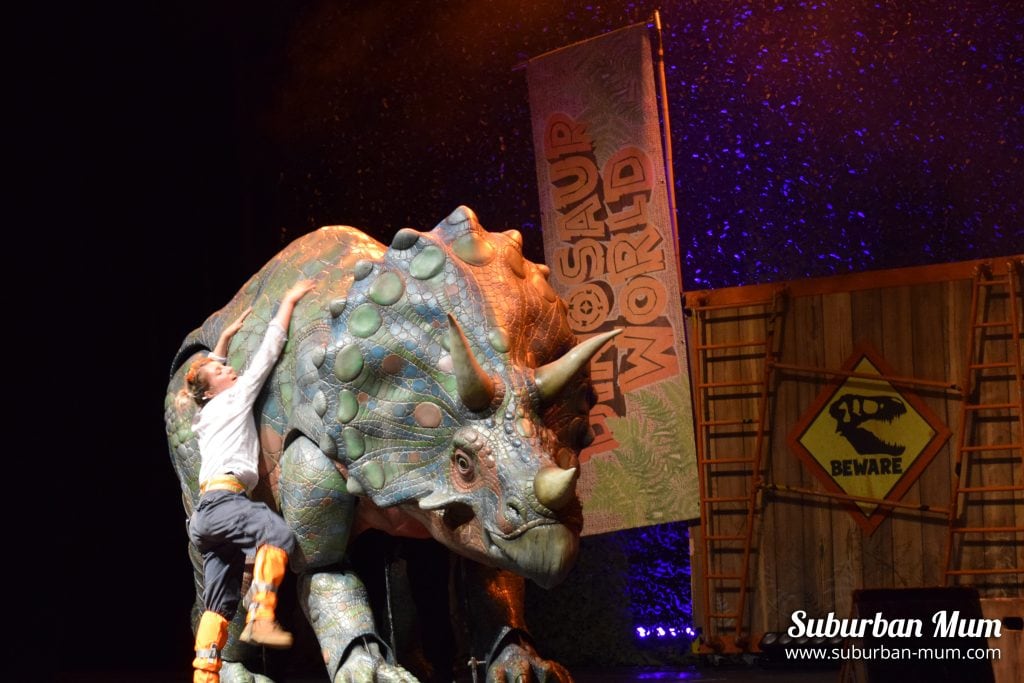 The show is educational and interactive with Miranda giving us snippets of useful dinosaur facts as well as asking the audience to participate and shout out if the dino-egg that is on stage throughout the show wobble. She also gives the audience the chance to go up on stage to help her out with feeding and grooming the dinos. The kids loved this part and happily waved their hands in the air desperate to be chosen to go up.
The dinosaurs are so lifelike you often forget that there are puppeteers controlling them and the sound effects they make are spot on too. The boys were enamoured throughout the 50-min duration of the show and without spoiling it too much – the T-Rex is most definitely worth waiting for.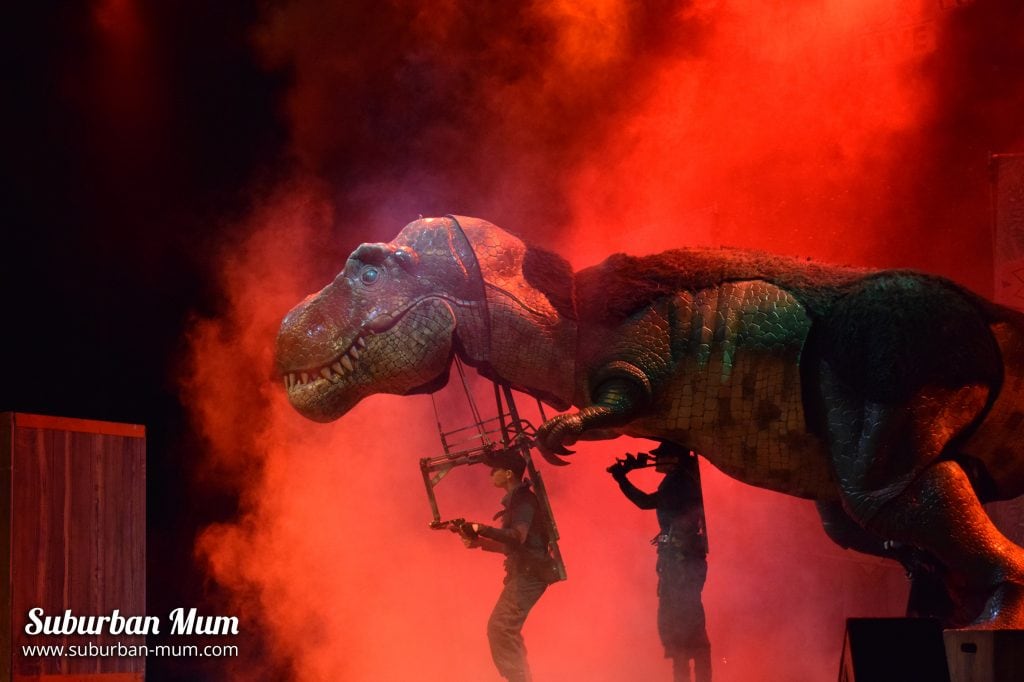 The boys were lucky enough to be invited on stage after the show for a very special meet and greet where they got to meet Juliet the Segnosaurus.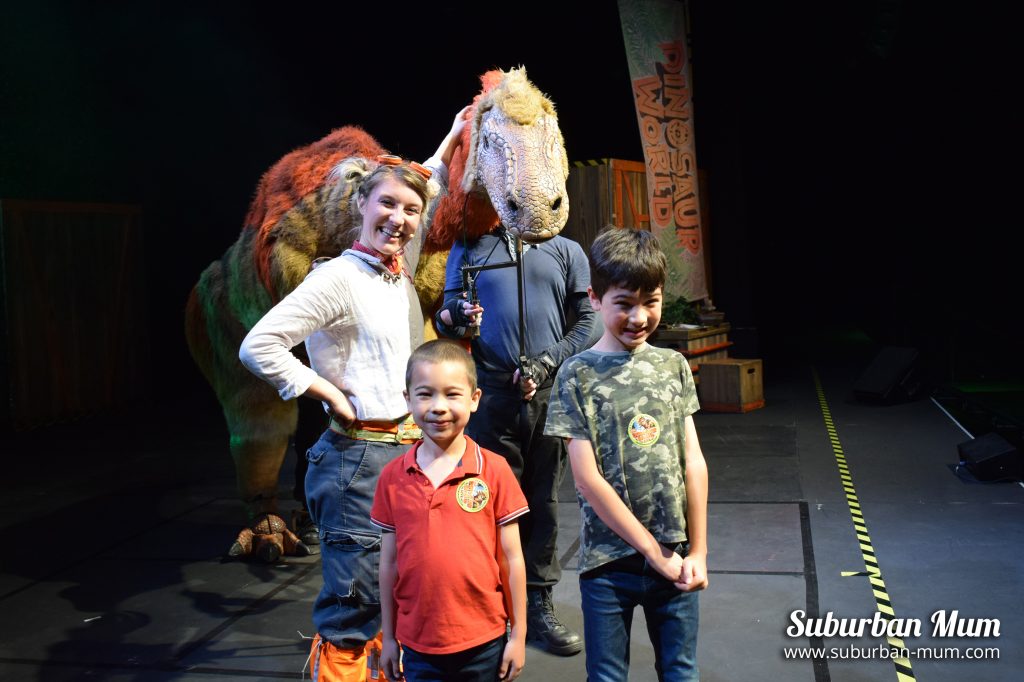 Tickets start from £14 and also include a meet and greet after the show too. Dinosaur World Live is on at the Troubadour Wembley Park Theatre until 1 September
*We received complimentary tickets to Dinosaur World Live for the purpose of this review
You might also like: