As manic as it can be, I love the run-up to Christmas. Over the last few years, we've always been to see a Disney on Ice show, it's become a marker for the start of the Chrismas holidays and this year was no different.
The boys really look forward to the show as do we. Disney on Ice Passport to Adventure kicked off with a Fit to Dance pre-show which featured Officer Judy Hopps and Nick Wilde. Then, Mickey, Minnie and crew took to the stage with passports in hand ready to travel the world on their adventures and we were set to join them!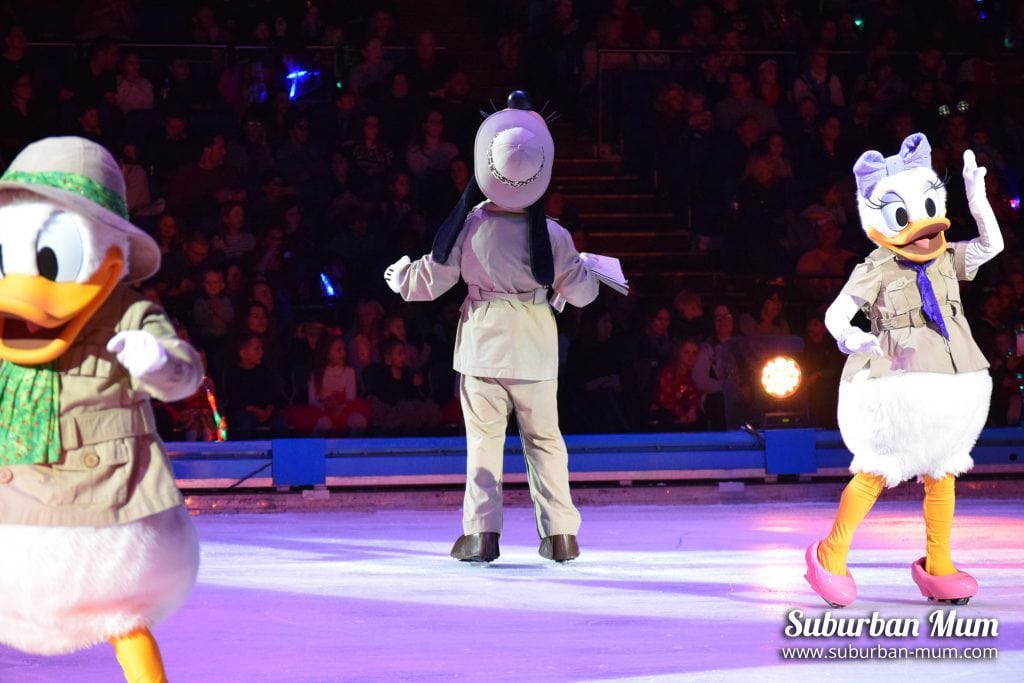 Disney on Ice – Passport to Adventure
First stop was Africa, home to the Lion King. We saw Simba, Rafiki, Nala, Timon and Pumbaa reenacting scenes from the much-loved movie.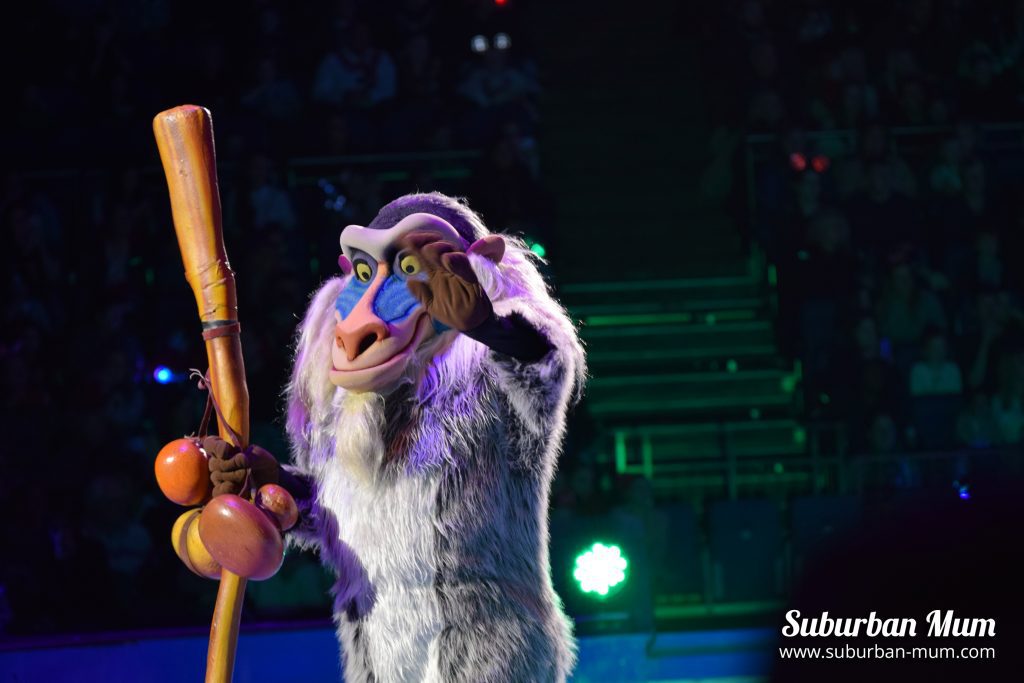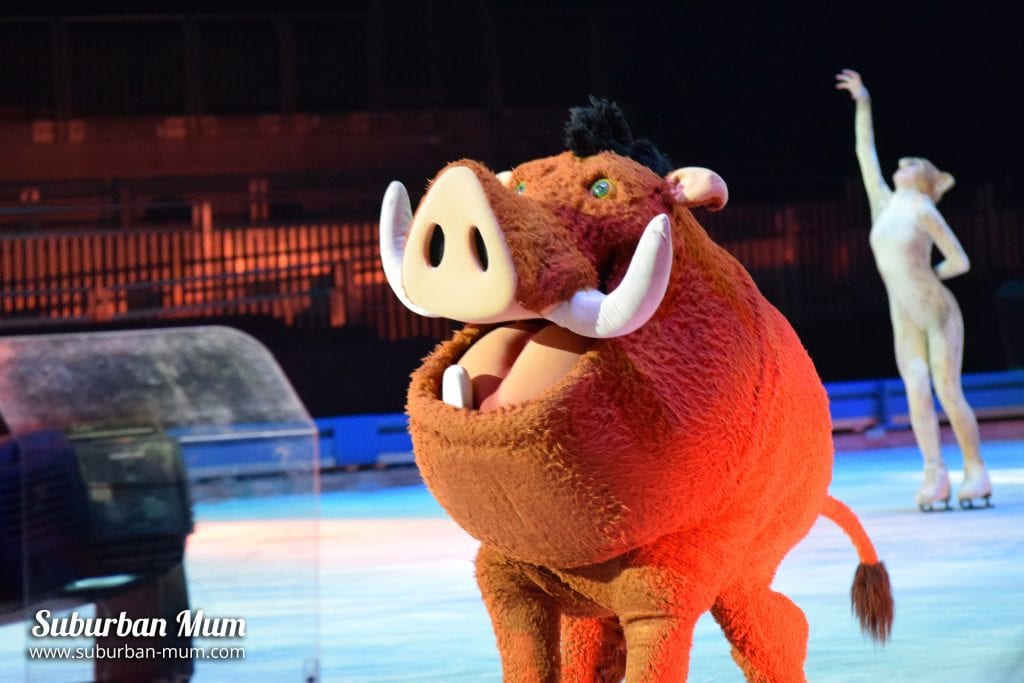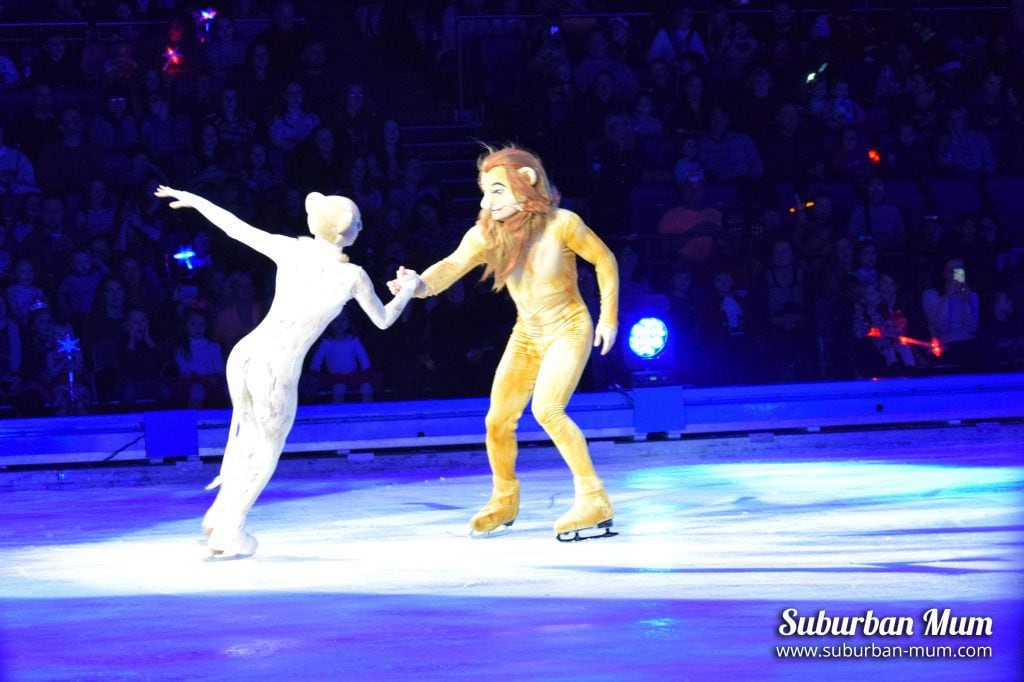 Next up, we were transported to London – home to Wendy, John and Michael Darling. We watched as Tinkerbell and Peter Pan arrived chasing his shadow. This part of the show took us through the Peter Pan story, complete with Captain Hook and the Neverland Pirates as well as the Lost Boys.
My boys weren't too familiar with this part (it was a while ago they watched the film) but they loved seeing the pirates take to the stage and the giant crocodile!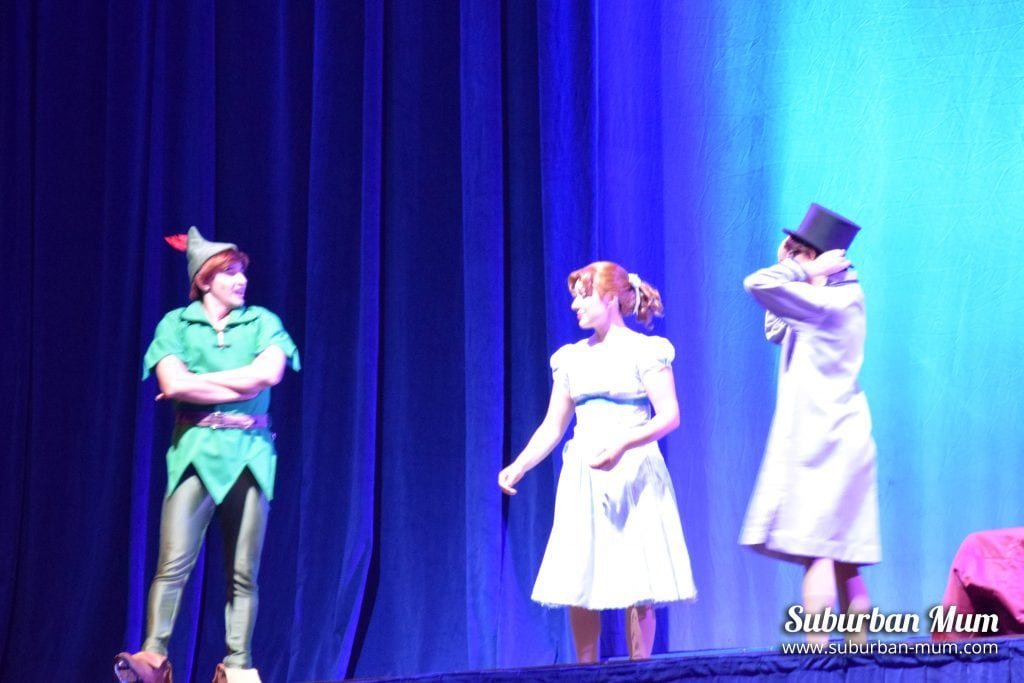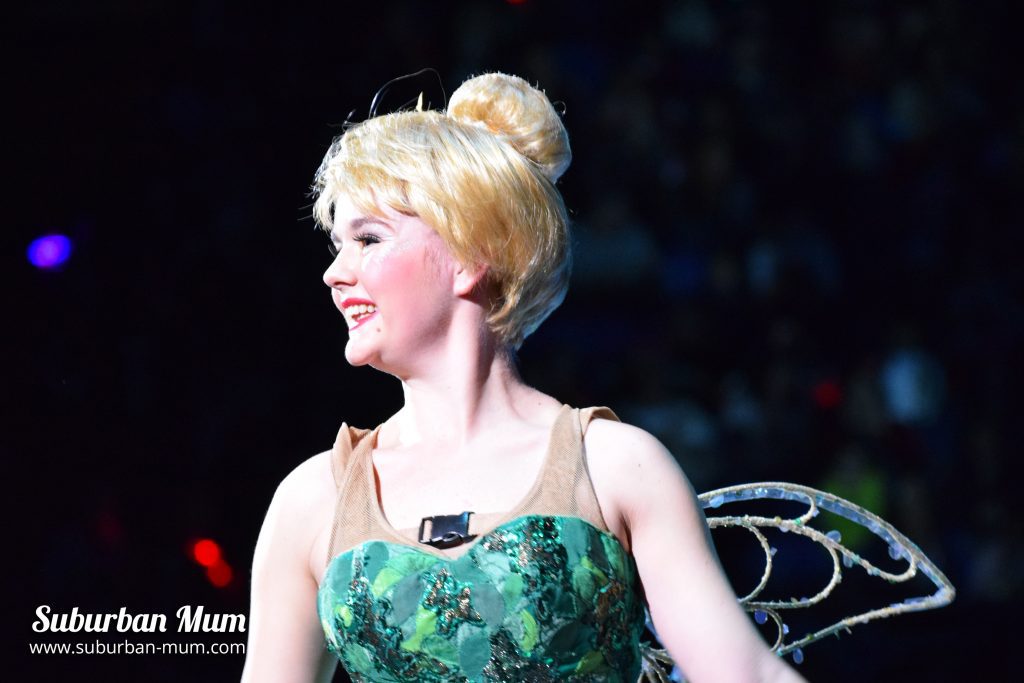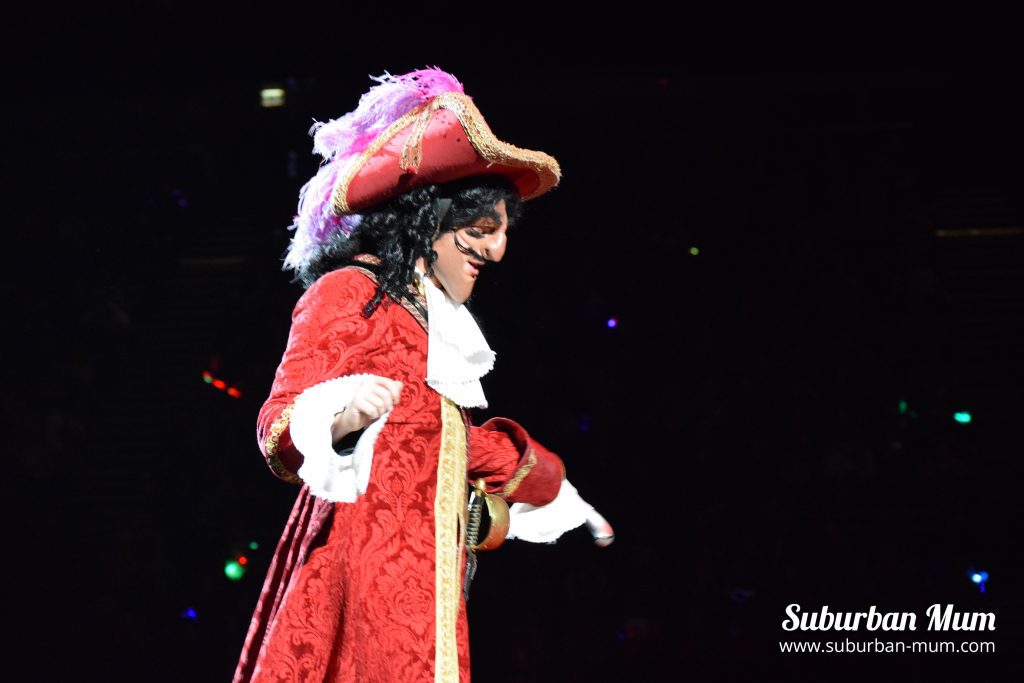 There was a short interval after this which gave us the chance to nip to the loo and stretch our legs.
The second half consisted of scenes from the Little Mermaid. Sebastian, Flounder and Ariel took to the stag and the routines on ice had us all mesmerised.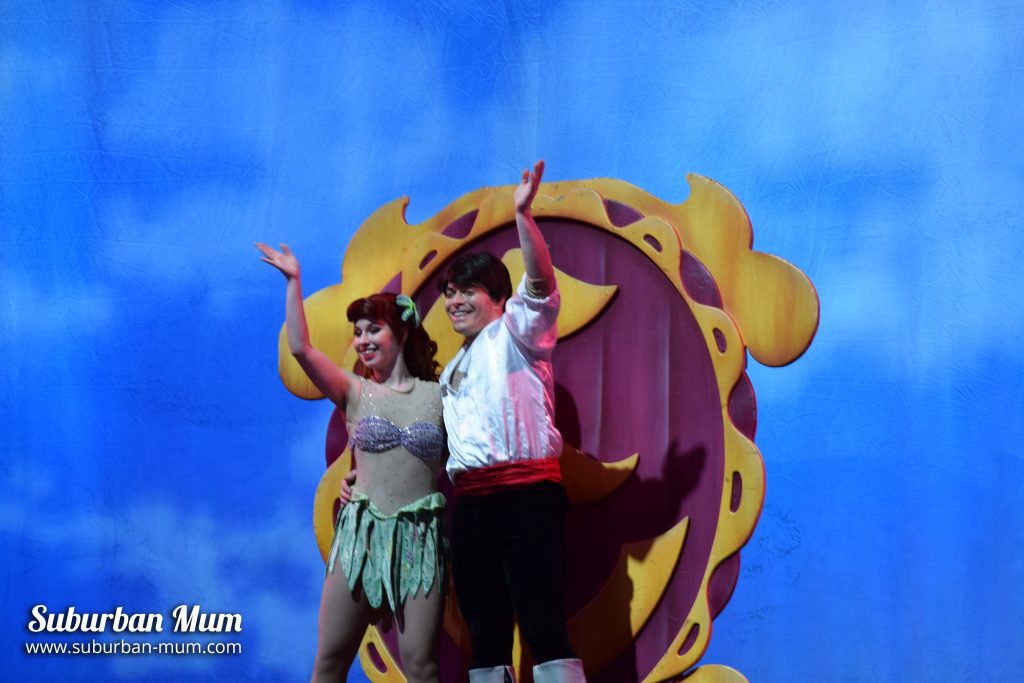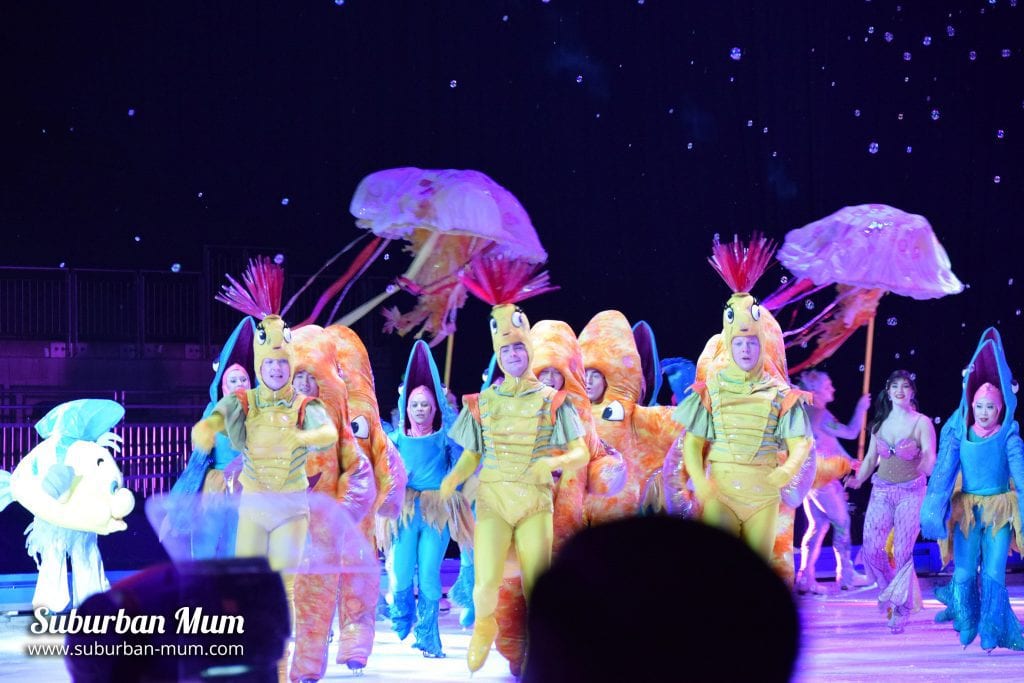 The finale was none other than the ever popular Frozen. Anna, Elsa, Olaf, Kristoff and Hans took their turns on stage reenacting scenes from the movie. The audience all joined in with singing Let It Go and snow fell from the arena roof. It really was fantastic to watch.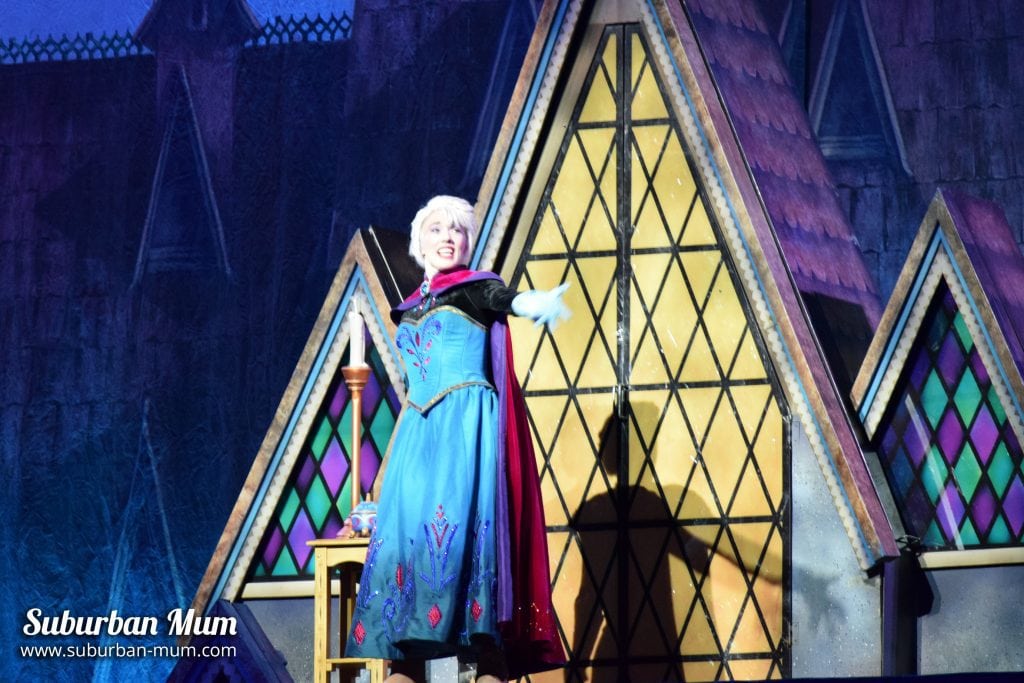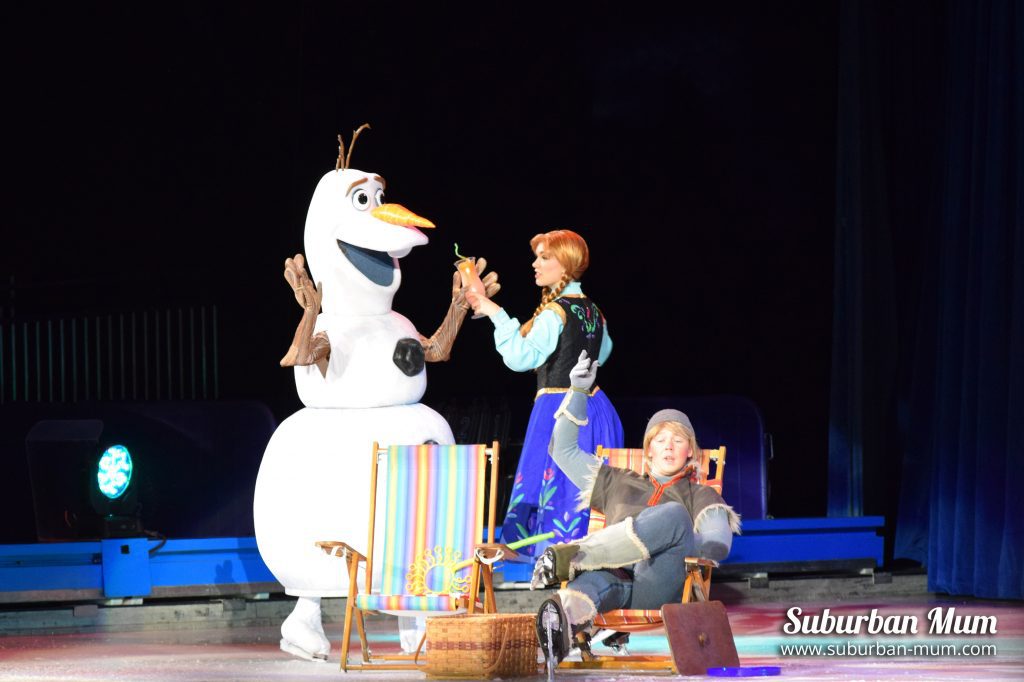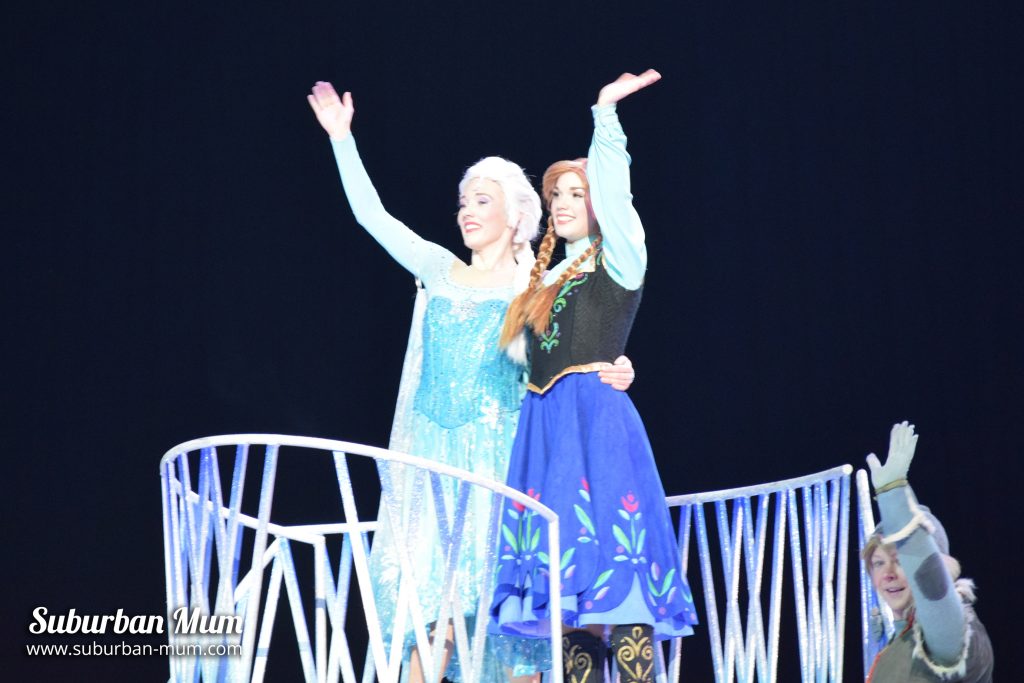 At the end of the show, all the characters skated out to wave goodbye to everyone and it was a great way to finish off the show.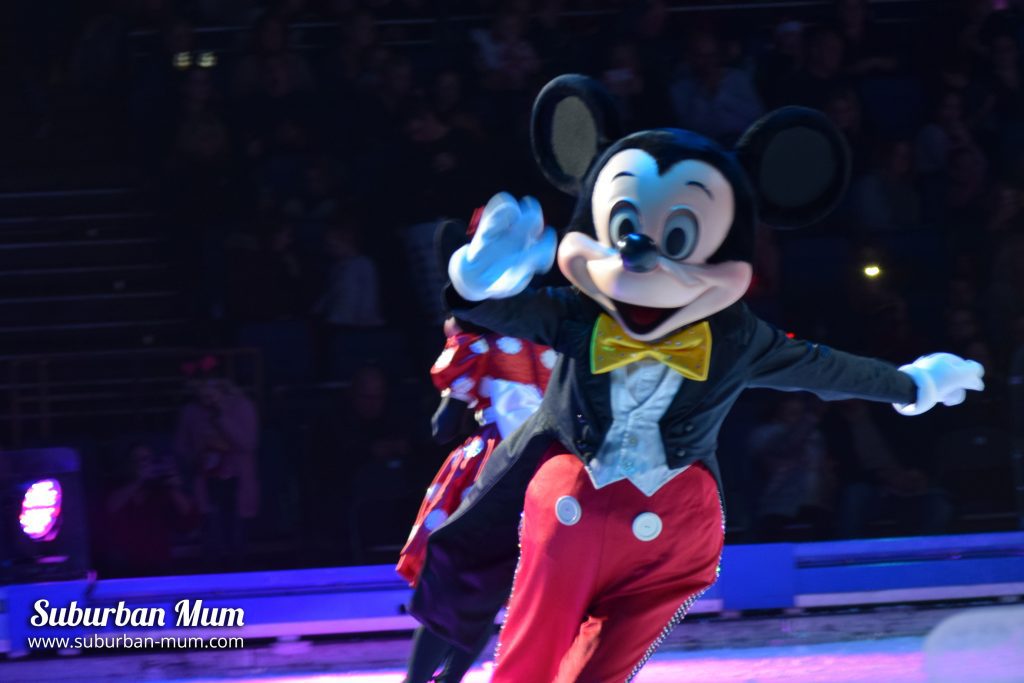 Having been to a few Disney on Ice shows now, we really love how entertaining it is. The skating is such a joy to watch. However, it'd be great if it was changed up a bit as we've seen The Little Mermaid and Frozen on ice a good few times now. Perhaps a new storyline could work better or maybe reimagine other popular Disney movies. The boys absolutely loved the Cars segment that was in the show in 2015 so they'd most definitely love to see them on the ice again.
Disney on Ice: Passport to Adventure> is currently on at The O2, London until 30 December and tickets start from £32.50
*We received tickets to see the show in exchange for this review