It's no secret that my boys love anything that is transport related. Ahead of Disney's Cars 3 which is due to be released this Summer, we were sent the Disney Pixar Cars Transforming Mack Playset.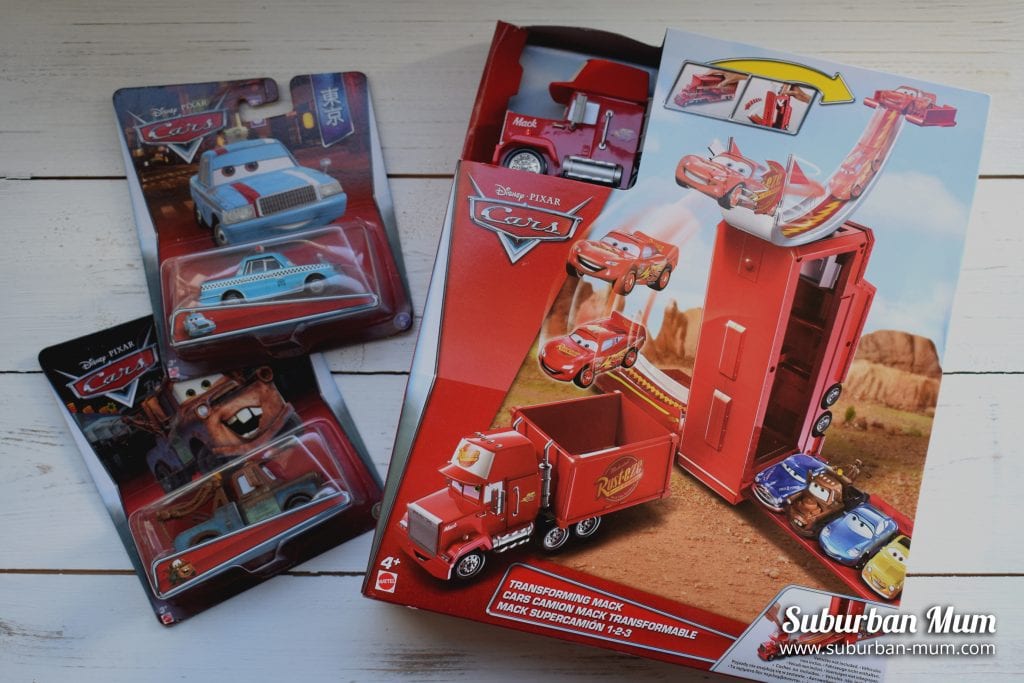 The Transforming Mack playset allows you to open up Mack and transform him into a cool stunt training set. There are two stunts that can be performed. The first stunt being a pop and drop action where Cars whizz down a steep track and aim to drop into the Rust-eze box. You can also use Macks cab to launch cars across the sky-high ramp too.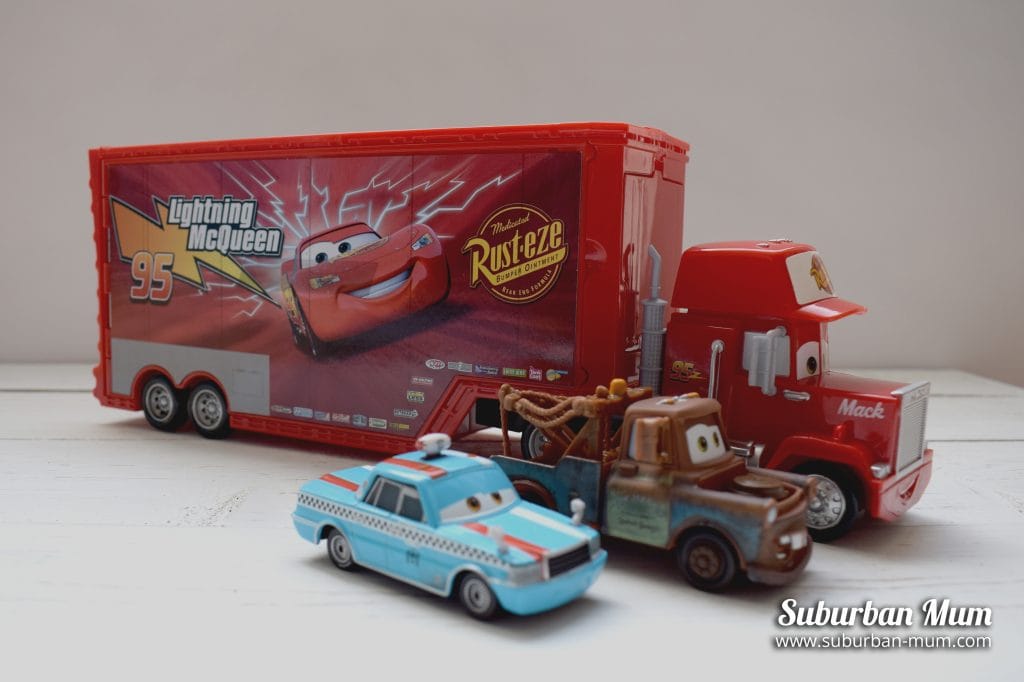 It's worth noting here that the playset doesn't come with any cars (they need to be purchased separately). Without them play is limited to pulling Mack around although I guess you could use other cars with the Playset and it would have the same effect.
We were sent two cars along with the set and have since purchased a few more to add to it. The boys have loved lining up the cars to perform stunts with them.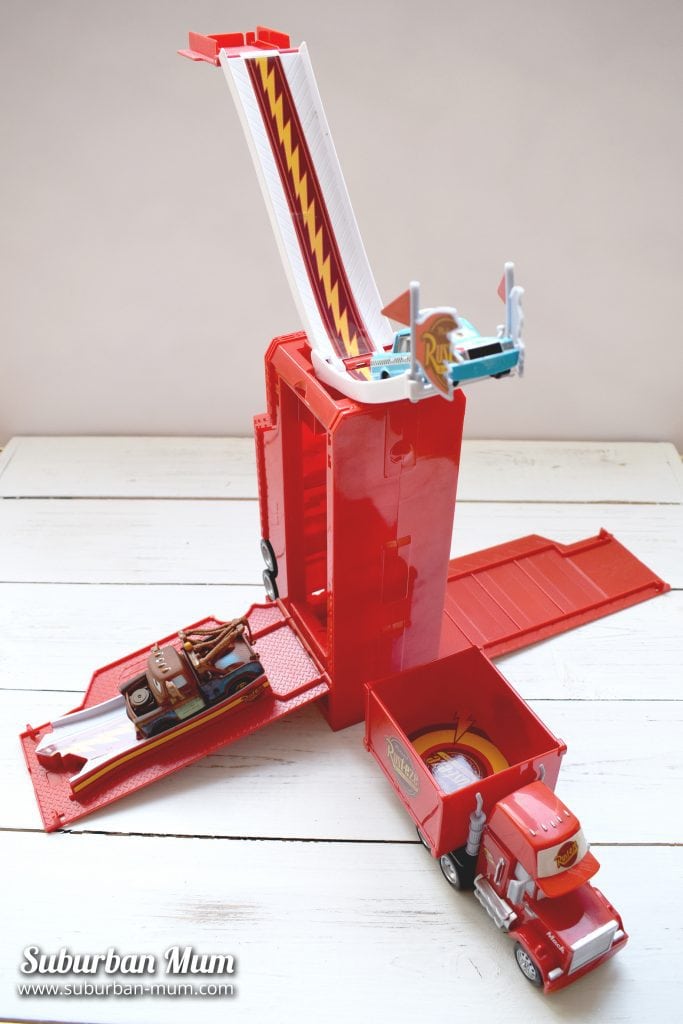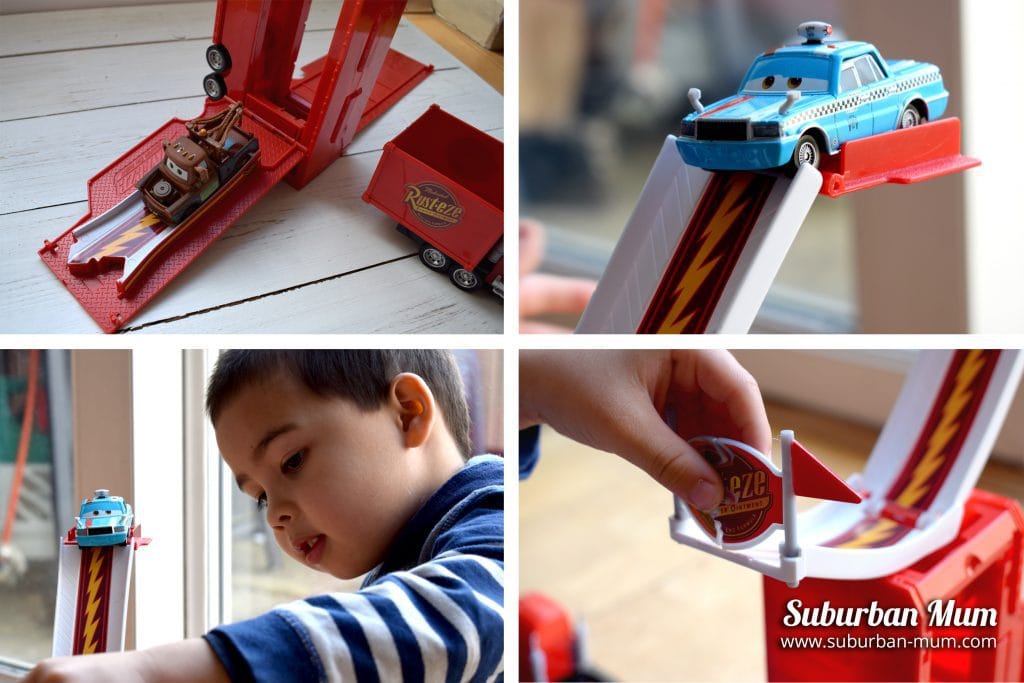 The Transforming Mack playset also doubles up as a car store. However, as the main part of the track is stored in the back of Mack, space is rather limited. We only managed to store one car inside. However, this doesn't affect play in any way.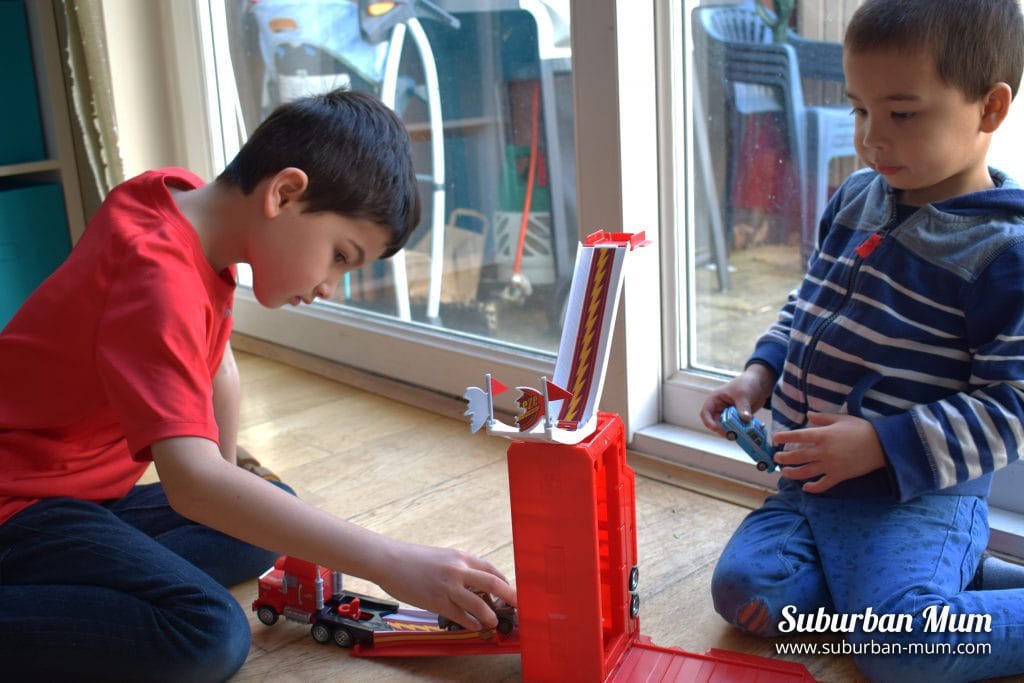 Some of the cars in the range are a little heavier than others. Through trial and error, the boys were able to find out which ones worked best on the track.
At £19.99 for the playset and around £5.99 for the cars I think the playset is really reasonably priced and has provided hours of play. Other playsets from the range can also be to this which would extend play further.
*We received the Disney Cars Mark Playset and two Disney Cars in exchange for this review. This post contains affiliate links.
[amazon asin=B01IWX5DHG&template=iframe image]
You might also like: