When choosing a new bed, you have many options, with divans one of the most popular options because they save space and look great.
What is a divan bed? A divan is a mattress platform comprising a solid timber frame wrapped in upholstery. The base is the same length and width as a mattress, so there are no overhangs, protruding legs, or annoying dimensions.
This article is the ultimate buyer's guide to divan beds. Read on to find out everything you need to know to buy a divan with confidence.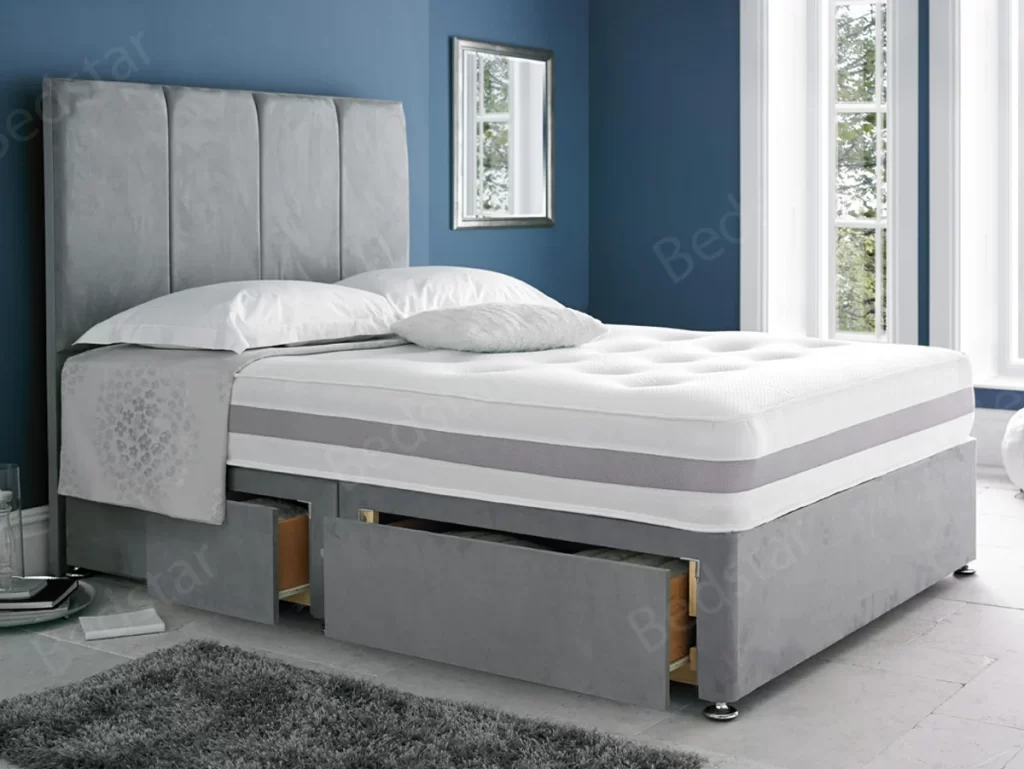 The pros and cons of divan beds
Let's start with a simple list of the pros and cons of divan beds:
Pros
Space-saving
Integrated storage (drawers)
Easy to assemble
No hoovering under the bed
Available with or without a headboard
Most people choose a divan because they are practical and save space. You can get divans with drawers at the sides or foot end of the bed, and the base is the same length and width as the mattress, which saves floor space versus a standard bed. Another advantage to divans is that they sit low to the floor, so you don't need to hoover under them.
Cons
The fabric base is less durable than a wooden bed or metal frame (if you have cats, beware that they might love to knead it).
The bulky base can make installation within narrow homes difficult (although assembling it is easy because there are few parts).
Regarding the last con, divans can be awkward to install in narrow homes because the base comes in one or two large parts versus multiple smaller pieces with standard frames, but they make up for this by saving space when built. Measure the width and length of the base to be sure installation will be accessible in your home.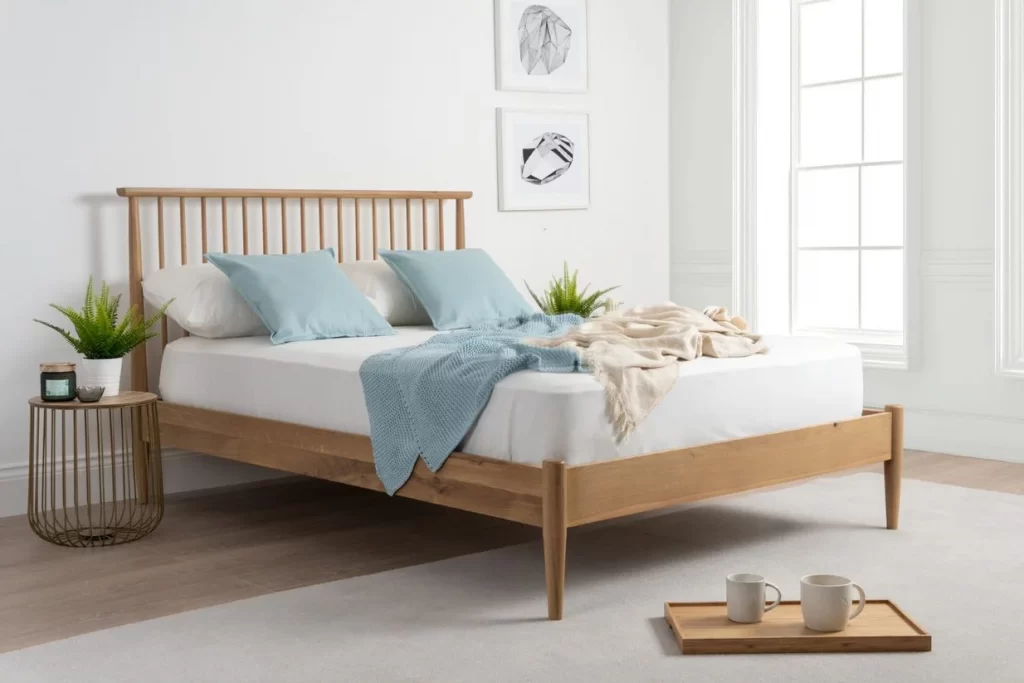 Divan bed base types
Divan bases come in three main types:
Solid – solid bases are manufactured from a thick sheet of MDF bolted to the frame. They are best with mattresses over 25cm thick.
Slatted – slatted bases have a series of slats supporting the mattress and reducing pressure on the support system. Best with mattresses under 25c m thick.
Sprung base – sprung bases have a top layer of springs that run edge to edge. The springs act as an additional shock absorber for the mattress.
Which divan base is best? Solid and slatted bases are the most common and are interchangeable with modern mattresses, including foam, sprung, and hybrid types. Solid bases work less well with mattresses that are thinner than 25cm.
Sprung bases are a redundant technology – they were designed to support older spring mattresses by aligning the base coils with coils in the mattress. Today's mattresses do not need additional support. Additionally, the springs in the base can break, and they are not replaceable. Simply put, avoid sprung bases!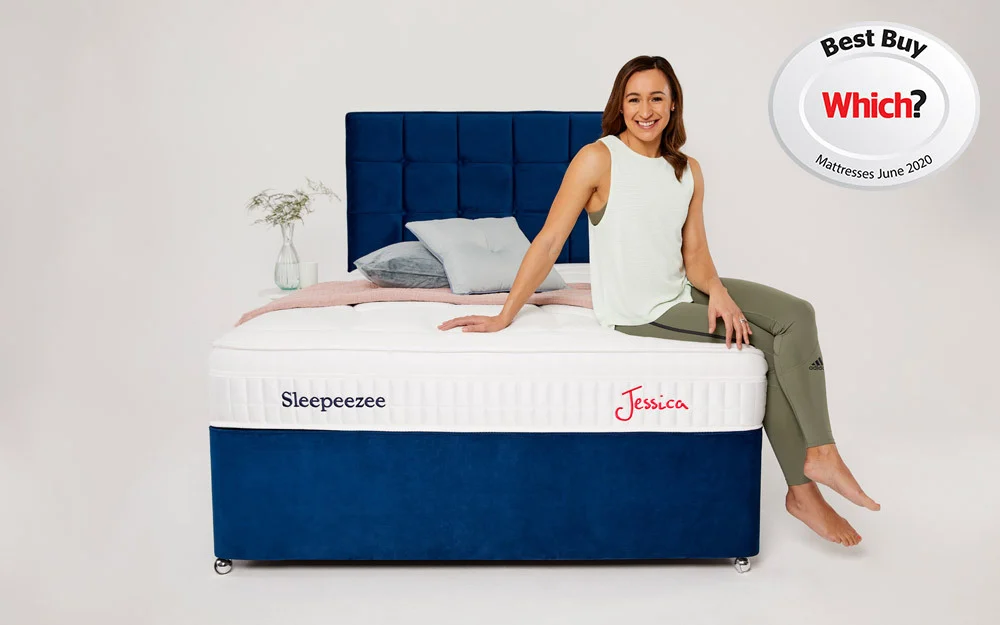 Different types of divan base feet
The great thing about divans is you can install any of these foot types:
Castors – wheels that make it easy to move the bed around
Legs – best for fixing the base into position
Glides – flat feet suitable for moving the base on hard and soft surfaces
If you want the ability to move your divan bed around easily, choose castors or glides, or consider legs if you don't intend to move your bed often.
How easy are divan beds to assemble?
Divan beds are more straightforward to assemble than flat-pack frames. The base will come in one part or two parts which you bolt together. Singles and small singles usually come in one piece, while doubles and sizes above this come in two parts.
Because the bases are pre-built, you only need to bolt them together (if applicable), install the feet, and install the headboard.
If your divan has drawers, you will probably need to build these. The drawers have four sides and a bottom with sliders. You'll receive instructions to build all bed components, and in total, the project should only take an hour, if that!
Check out our definitive guide to ottoman beds if you enjoyed this article.