Has Spring finally sprung now? Who can tell with the weather we've been having lately. Either way…Easter is just around the corner which means looking for activities to entertain the kids for two weeks. If you're local to Kingston and the surrounding areas I've put together a list of activities available in the area.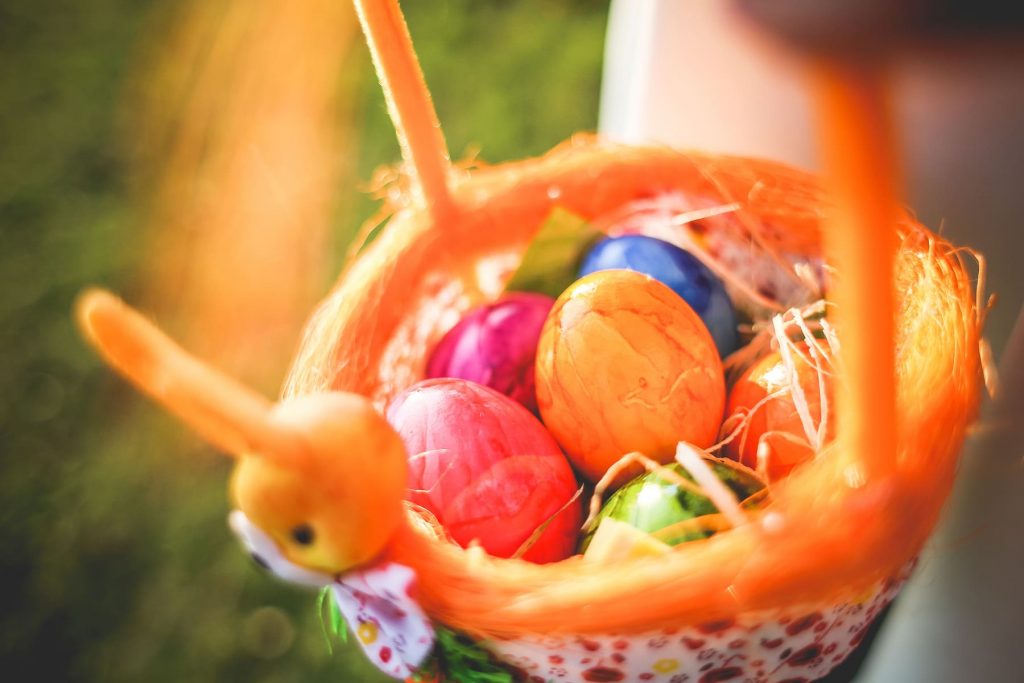 30 March – 15 April
This is one of our most favourite places to visit. It's lambing season over Easter so you get to meet and cuddle lots of baby lambs (over 400 newborn lambs are due to be born). We were lucky enough to see one being born on our last visit. There are baby chicks and bunnies to meet in the Animal Handling area as well as an Easter Quiz Trail too.
Admission applies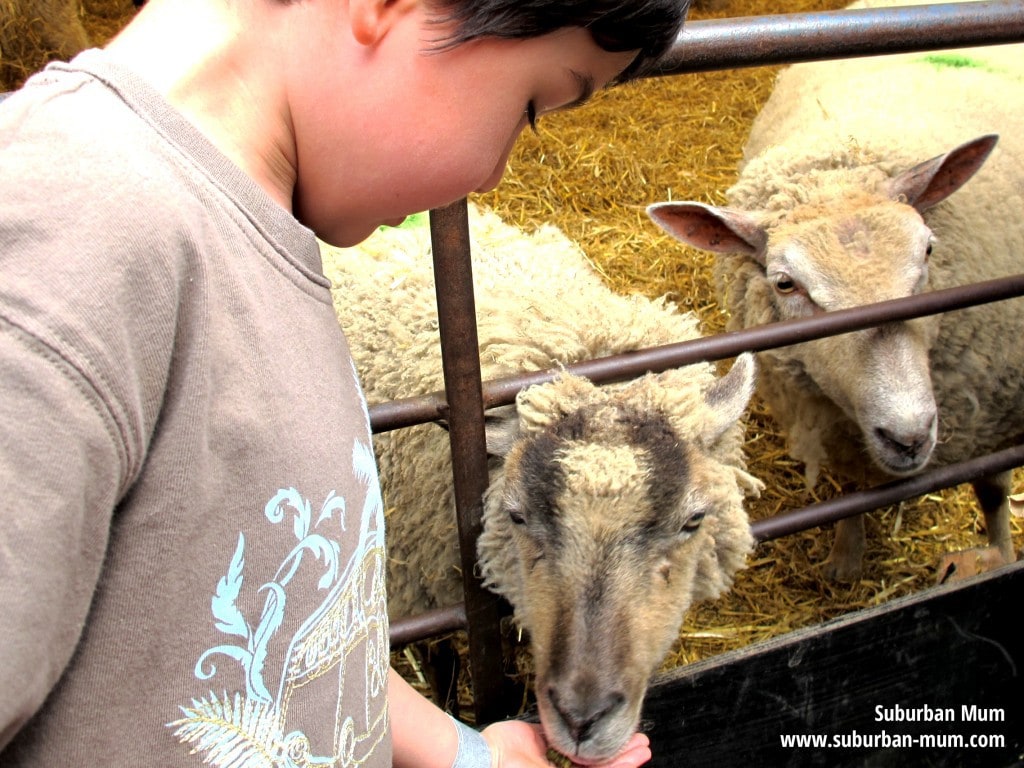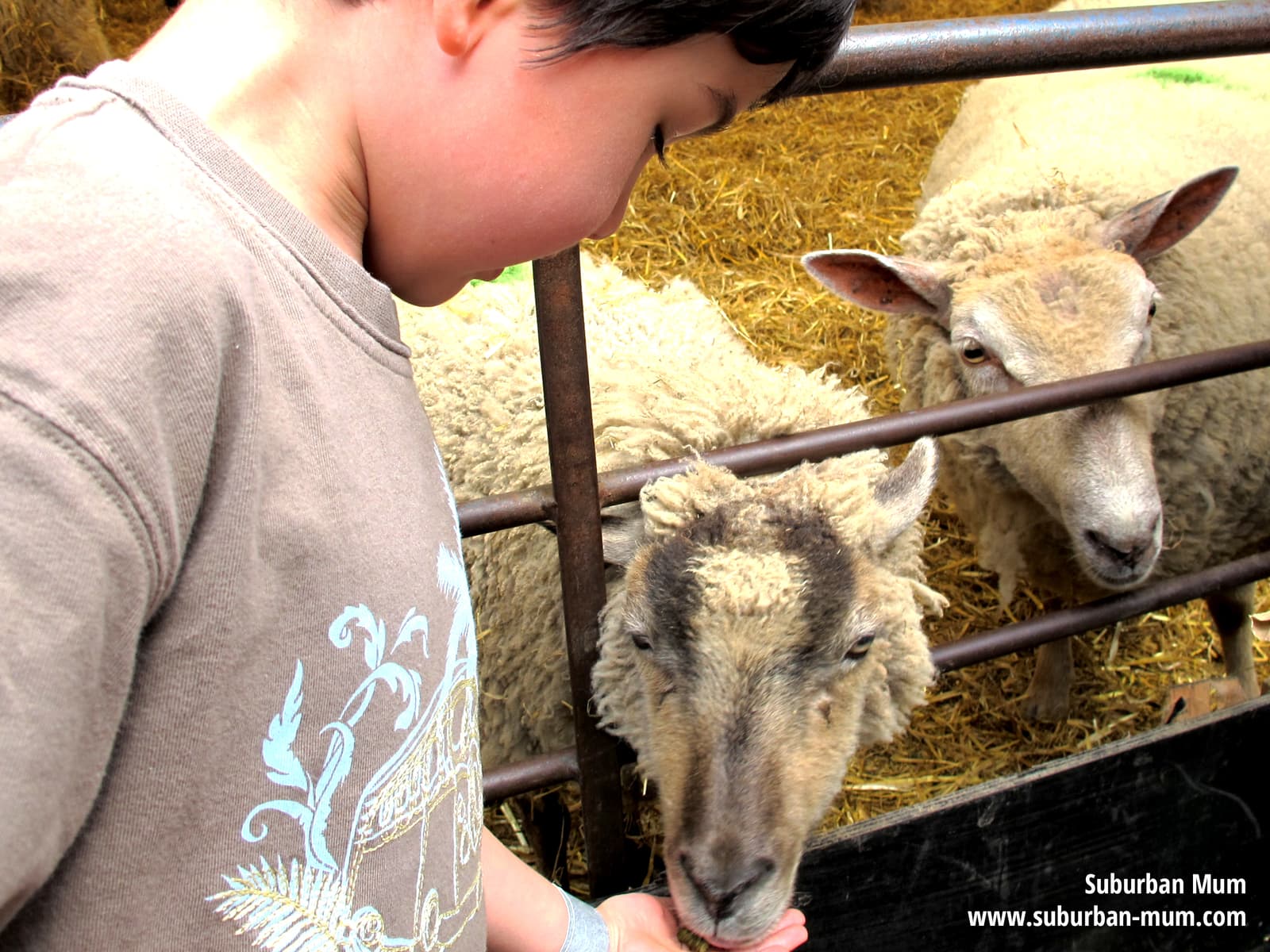 ---
24 March – 15 April
Spend a family day at Wisley. There will be lots of arts & crafts sessions, storytelling and activities. Follow the gold bunny around the garden and receive a chocolate treat at the end! The wonderful Birds of Prey display will be visiting on 7 and 8 April too.
We love Wisley at this time of year. There is so much open space for the boys to run around. Make a day of it and pack a picnic with you.
Normal garden admission applies. You can save 10% if you book ahead online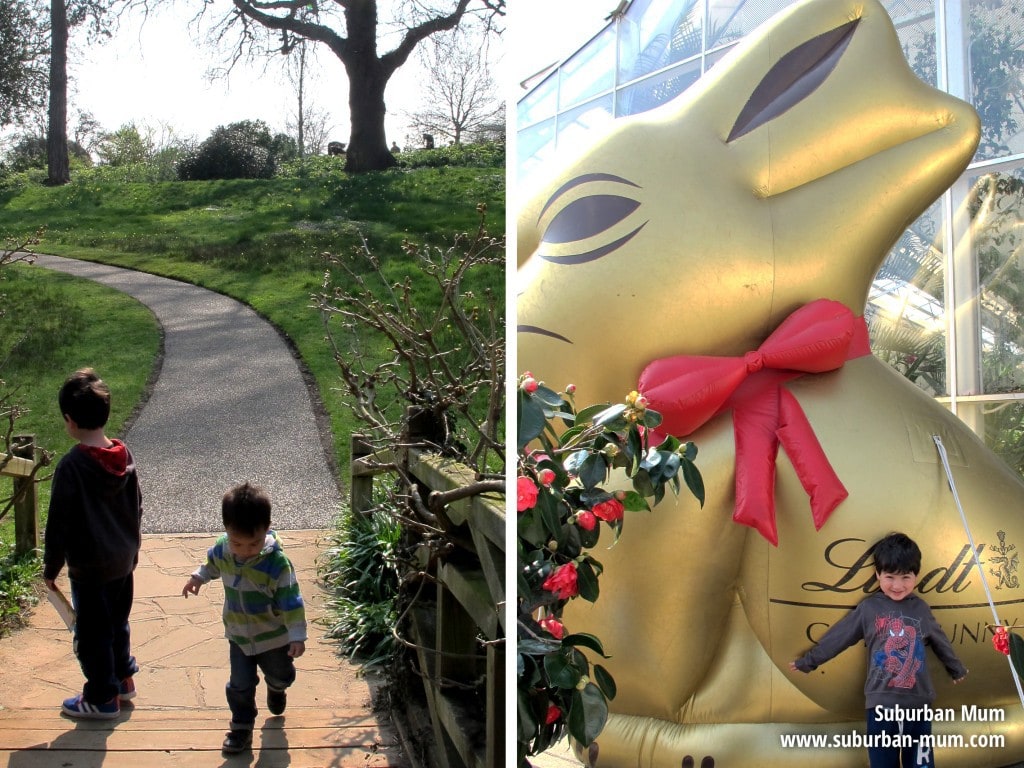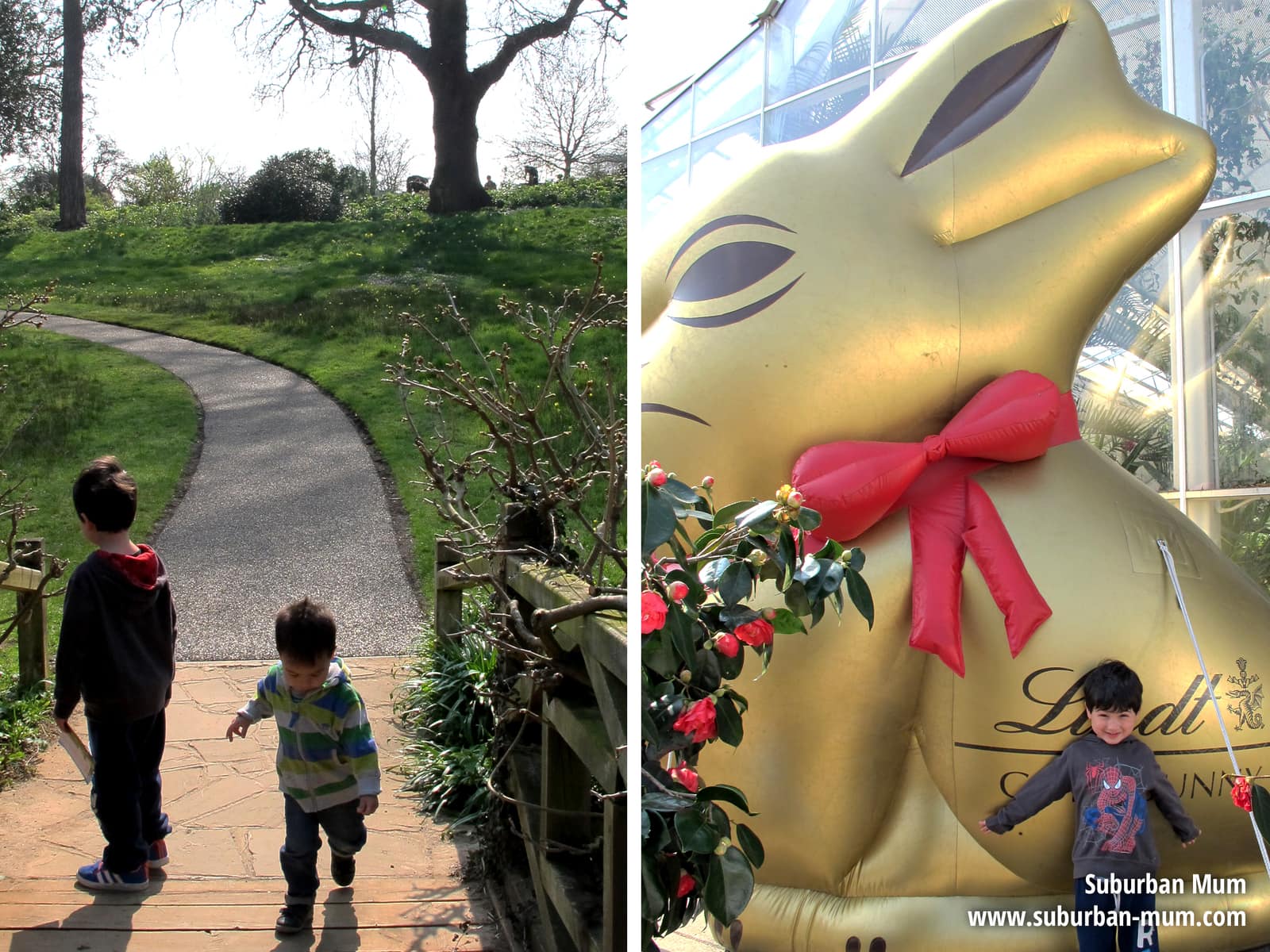 ---
5 and 12 April
Make a crown and become history detectives. This is a drop-in craft workshop suitable for all ages.
Admission is free with some small charges for some activities to cover the cost of materials.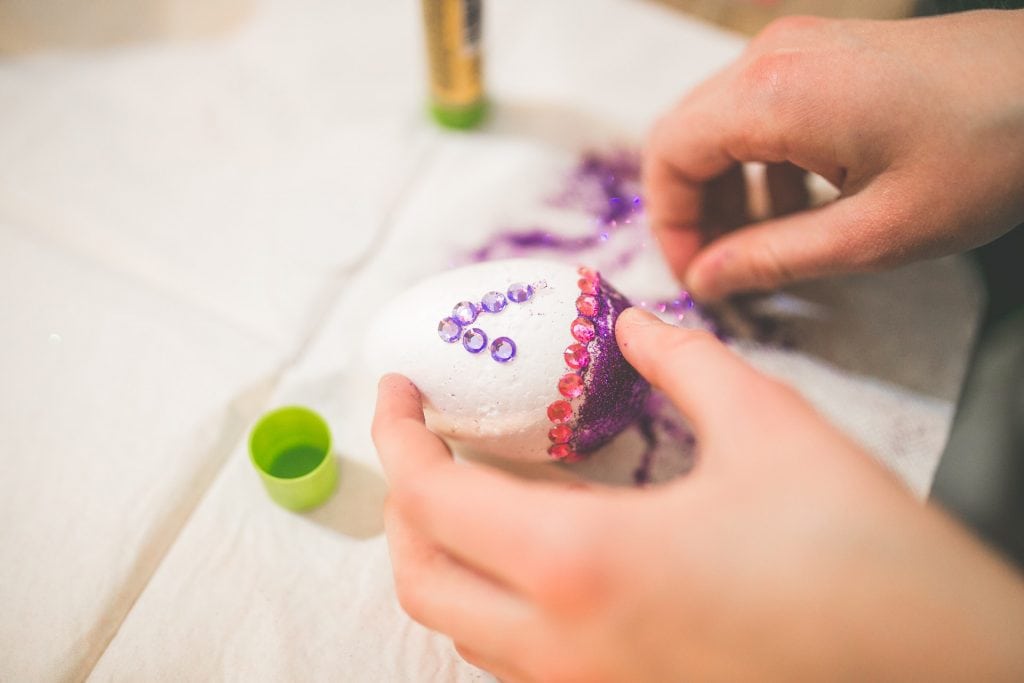 ---
Quidditch for Muggles, Fairfield Recreation Ground
5 April
Let the kids try something unique and spellbinding. Play the infamous magical game of Quidditch the muggle way. Score goals with the Quaffle, disrupt opponents with a Bludger and try and catch the golden snitch!  All Witches, Wizards and Muggles are welcome.
£15 per child, suitable for children in Years 1 – 6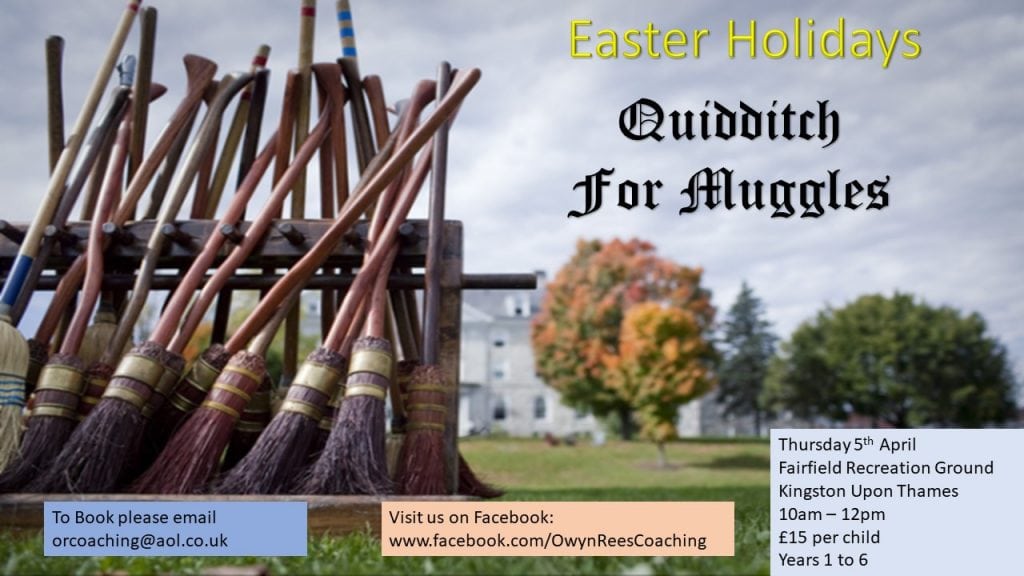 ---
30 March – 15 April
Follow the trail around the reserve to see where the giant ducks are hiding. Find them all and you will receive a chocolate prize!
Trail £1 per person plus admission to the Centre. Book online in advance and save 10% off the standard admission rate.
---
28 March – 7 April
Following the success of The Twits and The Witches, see Roald Dahl's treasured tale – Georges Marvellous Medicine be brought to phizz-whizzing life at The Rose Theatre this Easter.
Tickets from £15 for an adult and £10 for a child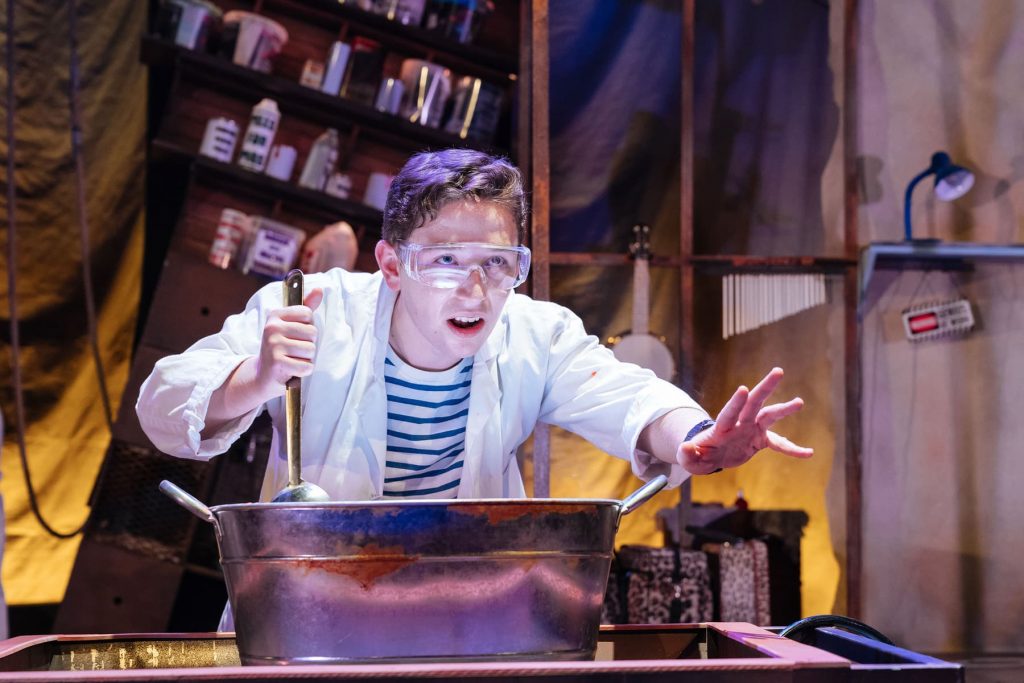 ---
3, 4, 10 and 11 April
Inspiring children to become readers for pleasure, join professional actors in a storytelling adventure this Easter.

---
19 March – 15 April
Meet the Easter Bunny for a delicious breakfast or tea. With cookie decorating, activity sheets and a bunny hunt. Children will also receive a cuddly toy gift.
We went to our local centre for breakfast a couple of years ago and the boys had a lovely morning!
Tickets are £10.95 per child. Adults from £8.50
Read our review of the experience here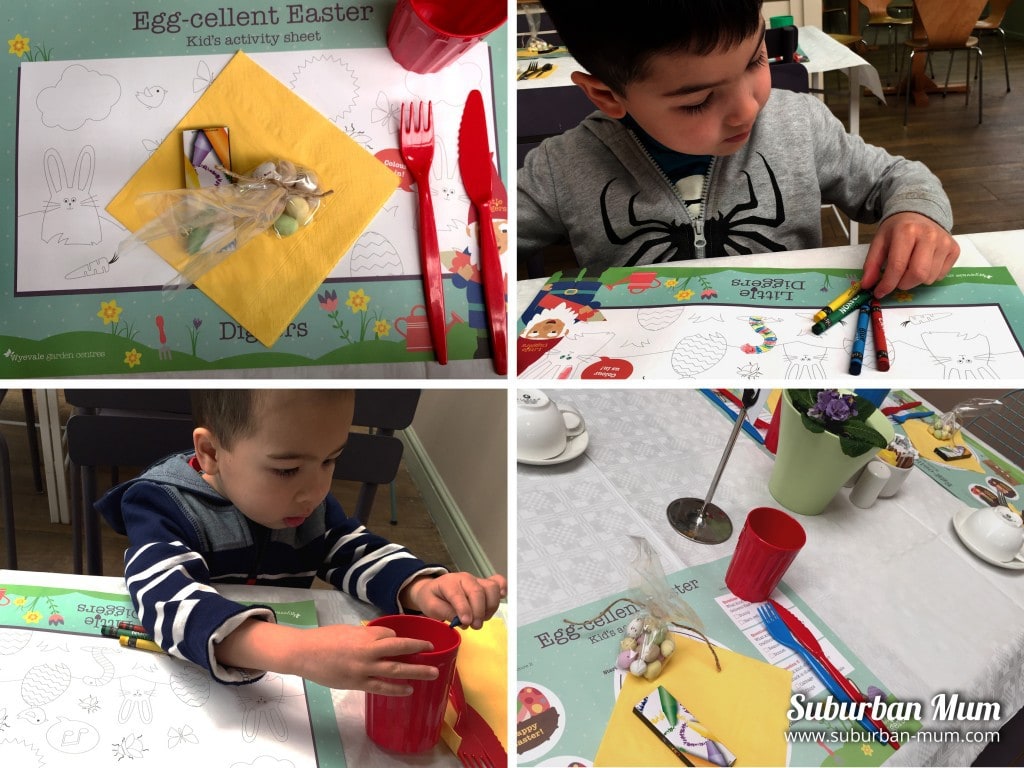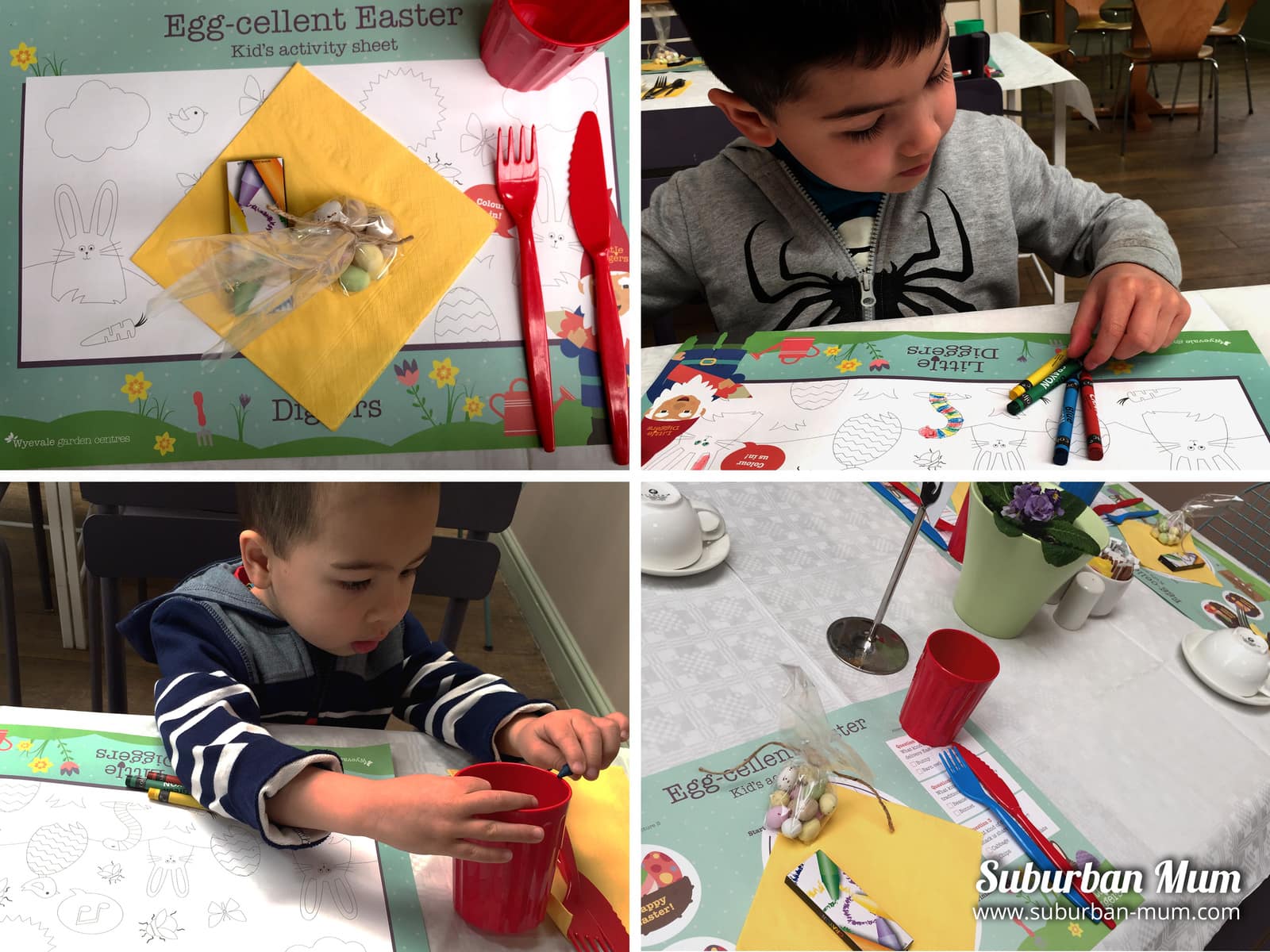 ---
30 March – 2 April
Search for Walpole's lost treasure hidden around the garden and be rewarded with a chocolate egg.
£2 per child
---
3-13 April
I love taking the boys to Squire's in the holidays as they always have some kind of activity to do. This Easter you can plant a bug planter for £6. You can also pay £2 to take part in the Spring Hunt around the centre where look for clues to find the magical word. You'll be rewarded with a chocolate pizza slice for your efforts!
Available at your nearest Squire's Garden Centre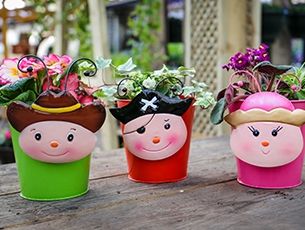 ---
5 and 12 April
You can always find something to do in Kingston Town Centre during the school holidays with Thumbs Up It's Thursday. There are many free activities across town from face painting to art and craft and storytelling. Many restaurants also offer Kids Eat Free options too.
---
Activity Camps are a great way to keep your kids active. Fit For Sport run camps across the borough at Tolworth Recreation Centre, Malden Centre and St Paul's C of E Primary School, Kingston. Take a packed lunch, bottle of water and snacks and they'll be set for the day.
Sessions start from £22 per child for a standard day (9.30-4.30) Extended days and half days are also available.
Read our review of Fit for Sport here
---
3-4 and 9-11 April
For children who love nature and the outdoors with Wild Play Days they'll be exploring the woods, building shelters, creating woodland art and more.
£30-£35 for the day. Suitable for children aged 7-11
---
30 March – 15 April
With daily puppet shows, falconry and art activities. You can also join in Rumpletrump's Egg Hunt over Easter weekend.
Save 20% if you book online in advance.
Adults £11.20, Children age 2+ £12.00, Under 2's are free.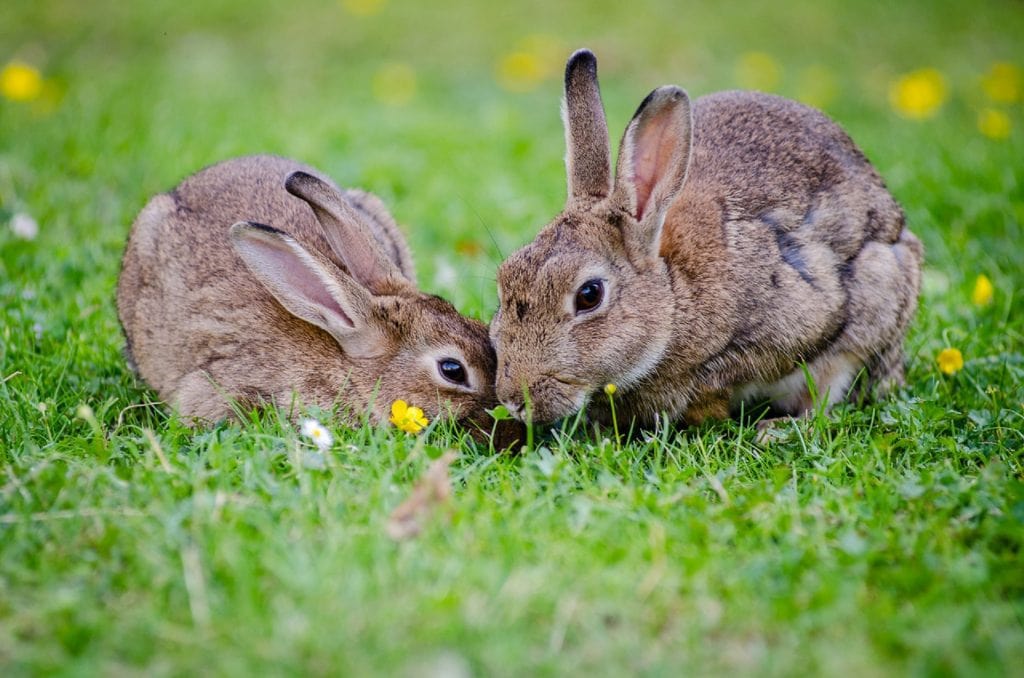 ---
5 and 12 April
Free travel for children aged 2-11 on a round-trip river cruise from Kingston to Hampton Court Palace. Depart Turk's Pier, Thames Side at Kingston Bridge behind John Lewis. The free trip is for a round trip or one-way only.
This is a lovely way to spend a morning. Previously, we have been on the 10.30am boat and took a return trip to Hampton Court and back. We then had lunch in Kingston before heading home.
Departs 10.30am and 11.15am. Adult ticket costs £7 single or £8.80 return
---
5 and 12 April
With Arts & Craft workshops and Circus-themed face painting
---
30 March – 15 April
Take part in an exciting botanical adventure at Kew Gardens with games, crafts and storytelling inspired by Beatrix Potter's iconic Peter Rabbit
Adults £17.75, Children aged 4-16 £4, under 4s are free
---
3-6 April
There is zooming good fun to be had at Brooklands Museum this Easter! Car rides are operating daily for transport lovers, you can even take a trip in a vintage-style car or ride on a traditional double-decker bus. Hunt for clues around the museum on the Easter Egg trail and if that's not enough to keep the kids busy there are kids tours on Concorde.
Brooklands Museum is a fantastic day out for the whole family.
Adult tickets £13.50, children £7
---
30 March – 3 April
This used to be the highlight of my Easter holiday when I was a little girl. We loved going there as a family! Tuesday 3 April is a charity day, buy a wristband for £2 and all rides (with some exceptions) are £1 each. Proceeds are donated to The Princess Alice Hospice.
Free entry to the fair, rides individually priced except on Charity Day when all rides are £1 (with some exceptions)
---
1 April
A family rave for kids and grown ups a like. With face painting, UV lights, bubbles and more!
Adults £11, Children £9
---
30 March – 15 April
Hunt for bird egg clues around the garden and see if you can crack the safe to free the Easter eggs.
£3 per hunt inc. egg Admission applies
---
30 March – 2 April
Solve the clues around the gardens and be rewarded with a Cadbury's Easter Egg. Two trails available, one for under 5's and one for over 5's.
Normal garden admission applies. Egg hunt costs £3 per child.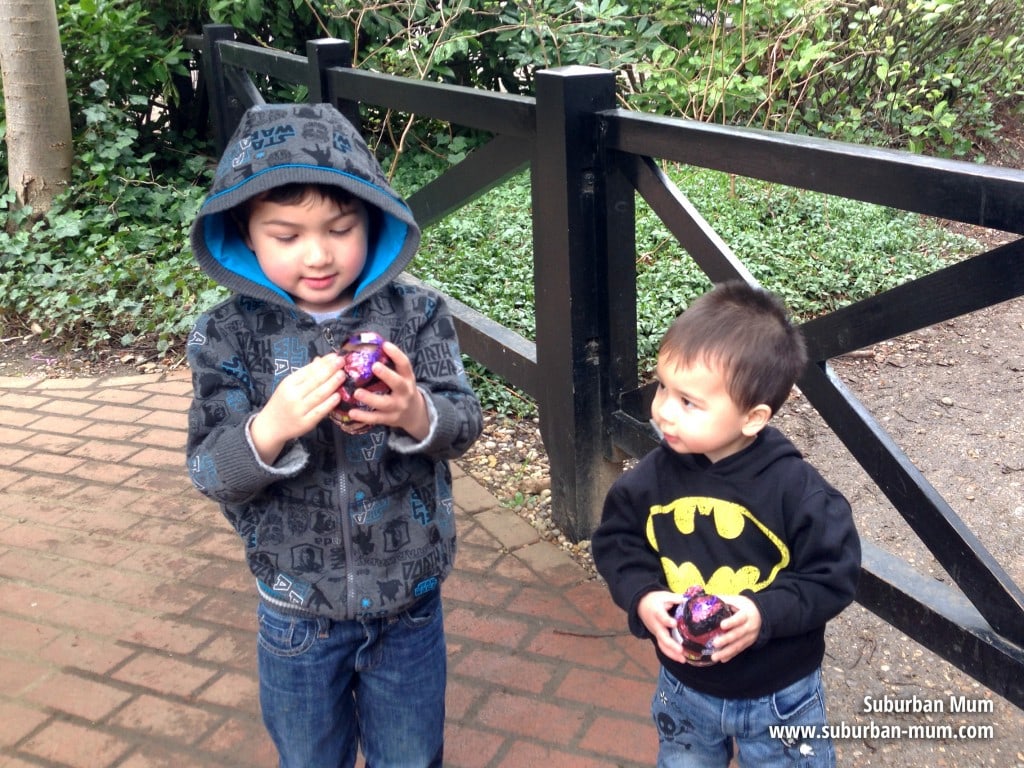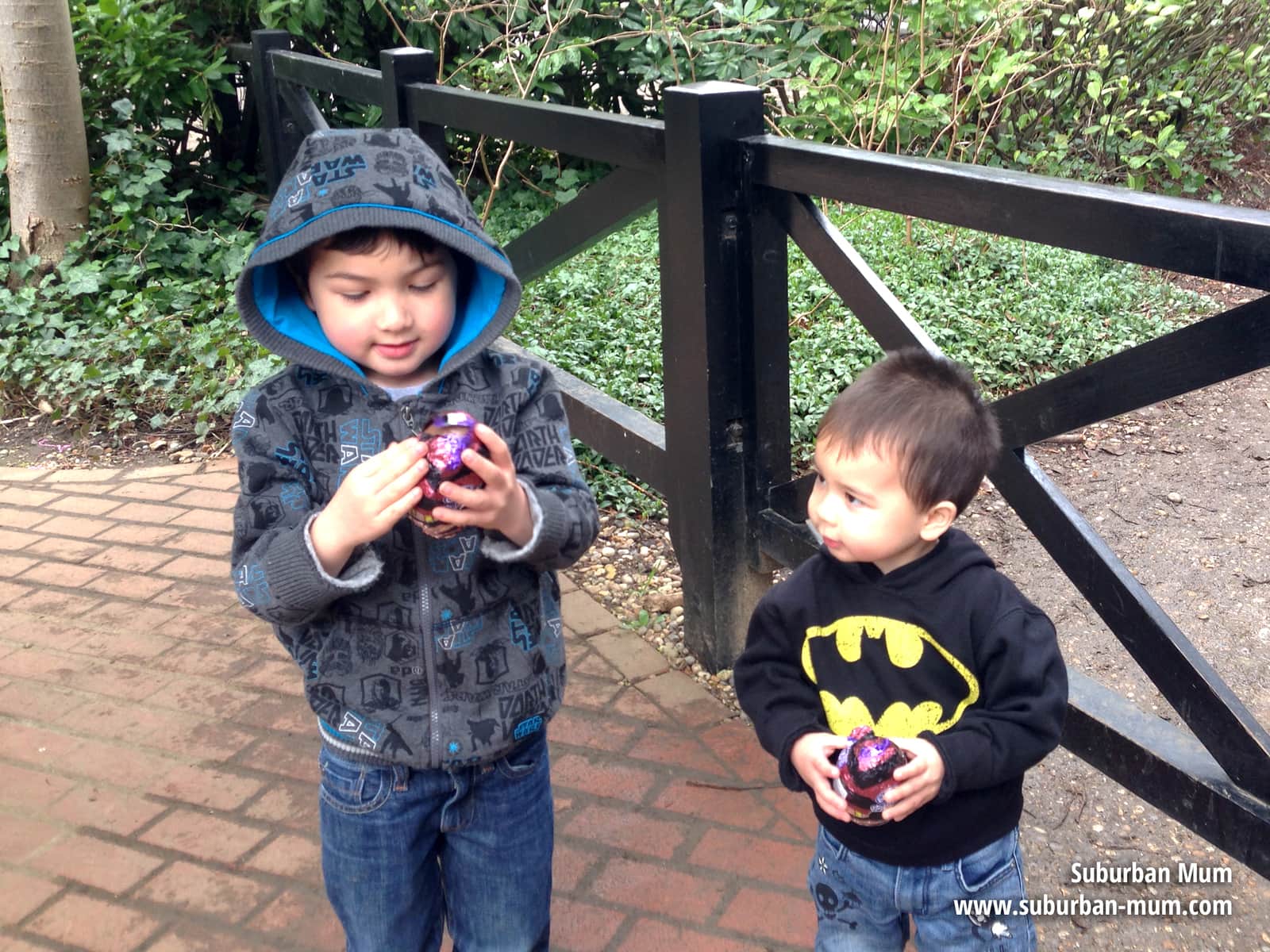 ---
30 March – 2 April
As well as seeing a variety of steam engines at the museum you can also see live chicks hatch! Kids can make a headdress or follow the Easter Egg trail. The Splash Zone also provides interactive water fun.
Standard admission to the museum applies
---
1-2 April
This is a great afternoon out for the whole family. Ride on lots of different miniature trains that are made to scale in great detail. You can even take a picnic and take advantage of watching the trains chugging along whilst you eat!
Admission from £2.50 for a single ride, Afternoon tickets £7.50, Family ticket £27.50