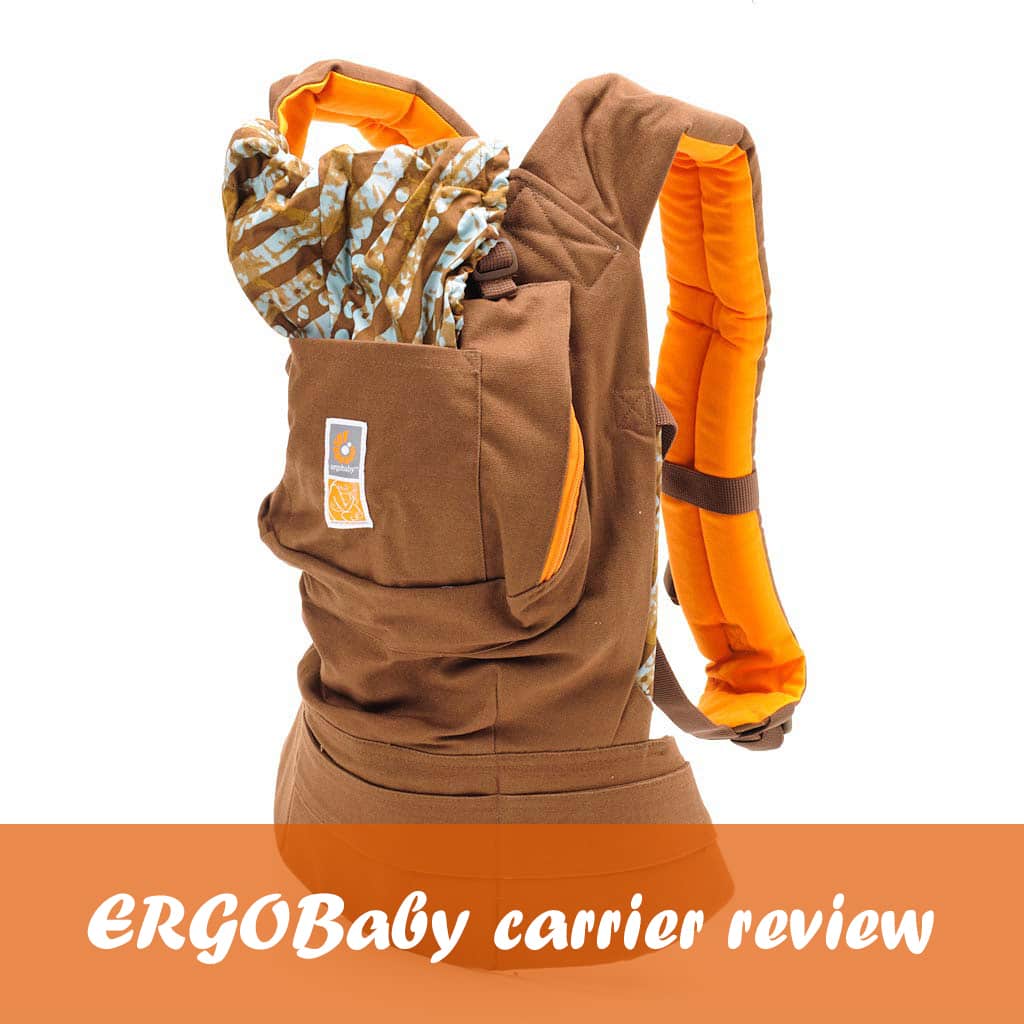 When we went Hong Kong last year to visit my grandad who was diagnosed with lung cancer I was dreading the 12-hour flight with M. I was also worried about how he would cope being stuck in the buggy when we were out and about.
I decided early on that using a mix of the buggy and a baby carrier would be the best of both worlds. It meant that we could change things up a bit when he had enough of walking (which at 19 months wasn't for very long). It also meant that he wouldn't feel confined to being in the buggy all the time.
Most importantly for me, it was being able to easily transfer him onto a boarding plane should he fall asleep (we were on a night flight).
I did a bit of research on the type of carrier I thought would be suitable and a few of my friends highly recommended the ERGObaby.
I used a Babybjorn carrier when M was a baby but he grew out of this by about 8-9 months old and I always found the straps pulling against my neck which was not very comfortable at all.
ERGObaby first impressions
Having previously suffered with backache in both my pregnancies I was apprehensive as to whether the ERGObaby would be ok for my back but I really needn't have worried. The ERGObaby's padded 1-inch straps and padded waist belt effectively distributed M's weight through my hips – so no backache at all! Made from 100% cotton the carrier was lovely and soft and very well made. On testing out when it first arrived M looked so comfy in it I think if I'd kept him in it any longer he would have fallen asleep!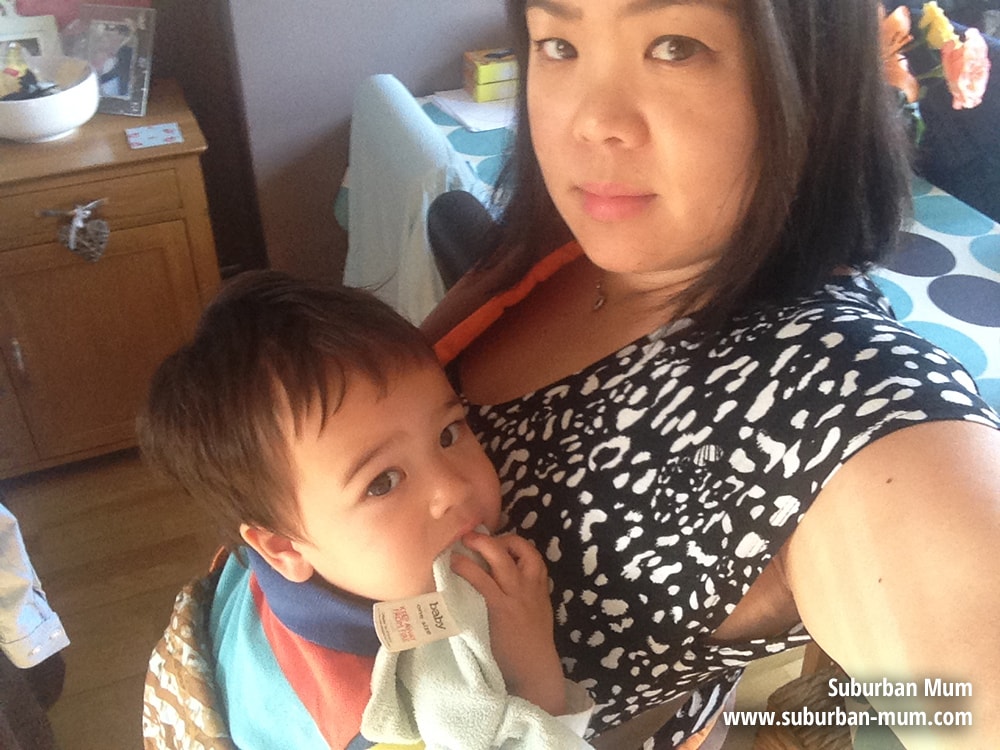 Putting the ERGObaby through its paces
I used the carrier at the airport as it was quite a walk to the departure gate. I pushed E in the buggy (to save his legs) whilst hubby wrestled with our hand luggage. I have to say one of the most stressful things you ever do when travelling with children is having to go through airport security! Unfortunately for us none of the "family security lanes" zones were open.
I used the carrier daily on our trip. It was really good to use when going around sightseeing as it meant we could leave our buggy in the buggy park and not have to manoeuvre it around other tourists. A couple of times when M had been in the buggy or walking around and I needed to get him to sleep he happily snuggled into the carrier and drifted off. No fighting to buckle him up in the buggy!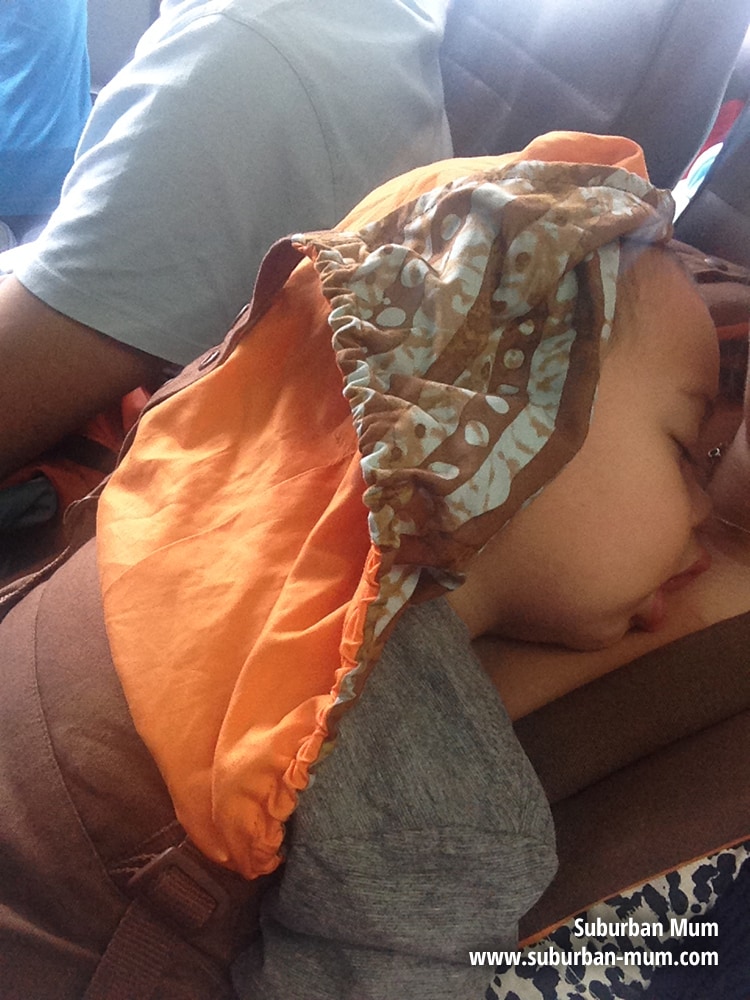 Features
The ERGObaby carriers are suitable from newborn (using the infant insert) up to 45lb/20kg which is great as it means it will last a good while and is a great investment.
There are three positions in which you can carry (front, back and hip). We preferred using the front carry whilst were on holiday as M seemed most comfortable with this, however, I did struggle with doing up the belt clip that goes across the back of your shoulders. Luckily, I had hubby to help me clip this together but I wouldn't have been able to do this if I was on my own and would have needed help – maybe its because I have short arms?!
Other features include:
Ergonomic structure for ideal physical support for babies and parents
Supports correct sitting position for baby's hip, pelvis, and spine growth
Custom high-test buckles
Interior interfacing reinforcements at critical intersections
Machine washable: Cold with mild detergent on gentle cycle.
Verdict
I LOVE using this carrier and wished I had invested in this earlier on when both my boys were babies. We still use it now from time to time if I know we are going on a long walk where M will get tired. Now he is 27 months we use the back carry position.
I would highly recommend this to any newbie mums out there.