With Summer creeping upon us – have you thought about where you might like to holiday? As a family, we've been to Germany, Spain, Malta and Portugal. Malta was the only place which was more of a resort, and we loved having the option of spending the whole day on-site.
Now the boys are older, it's easier to travel further afield and one place we would love to take them to is Italy.
About Pra' Delle Torri
Pra' Delle Torri Holiday Centre is located in the coastal town of Caorle, just 27 miles from Venice in the Veneto region.
The holiday centre offers different accommodation types. There are apartments, bungalows and mobile homes, a hotel or even a campsite should you wish to be one with nature. Literally a whole host of options to suit most budgets.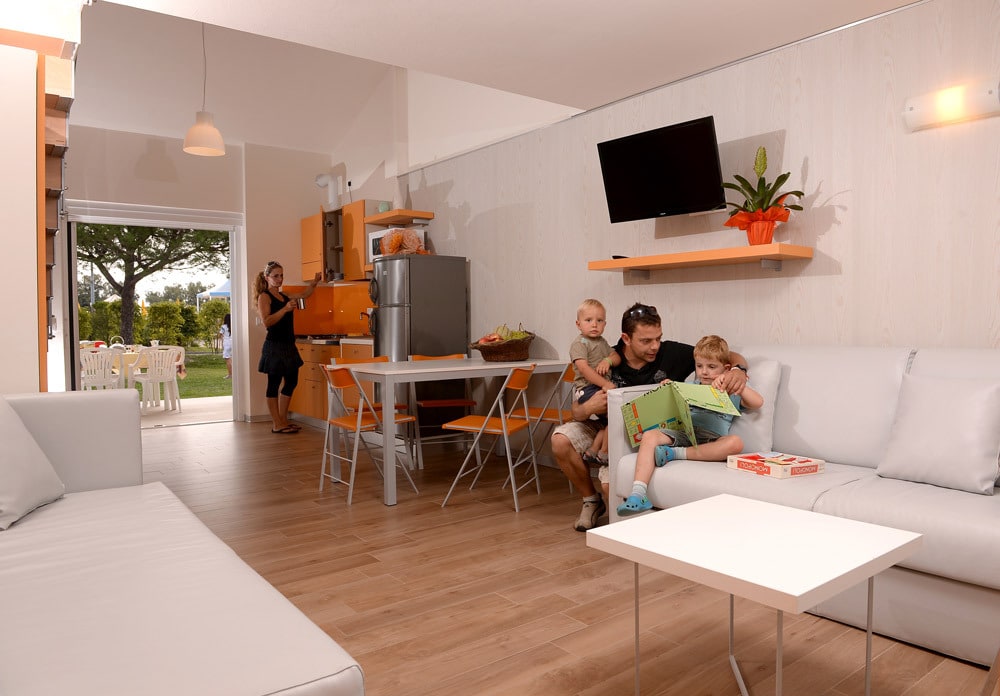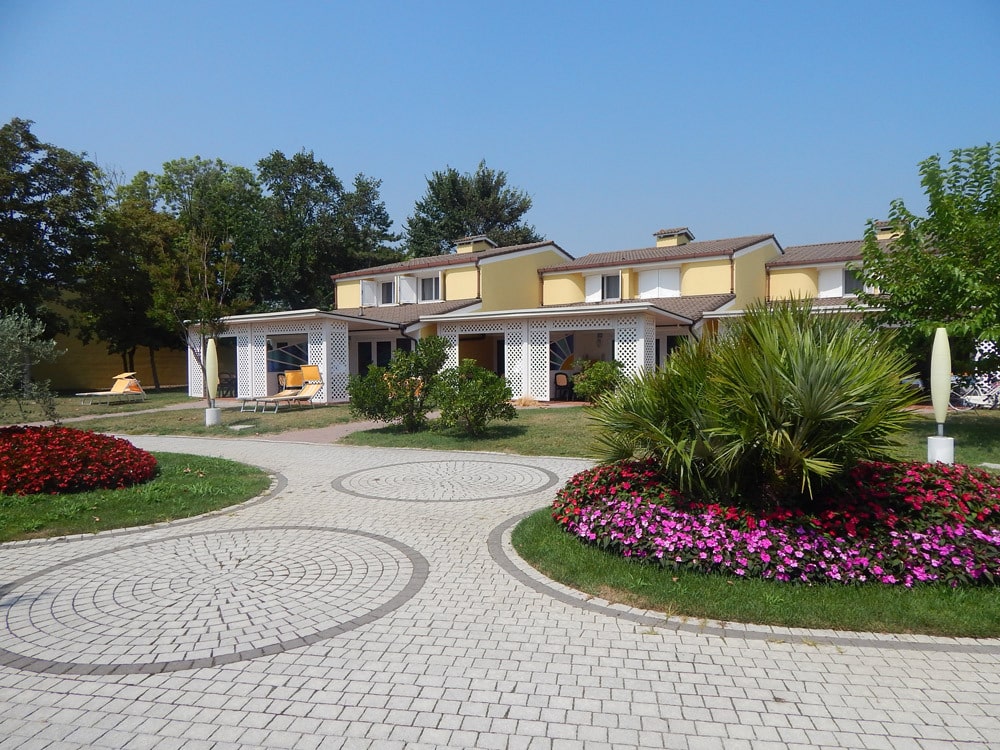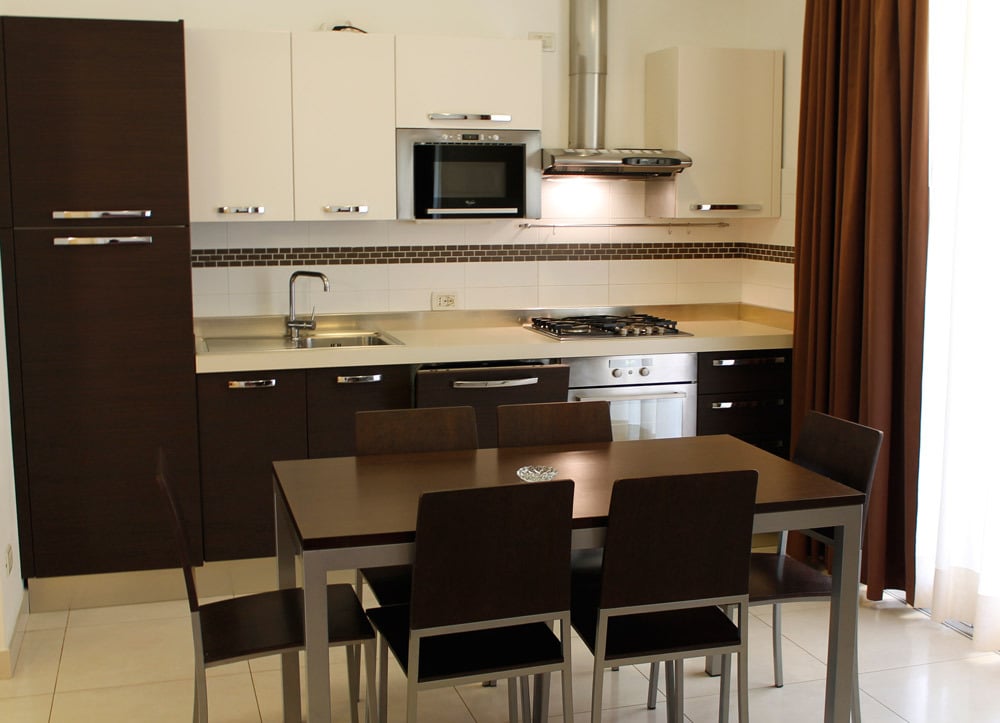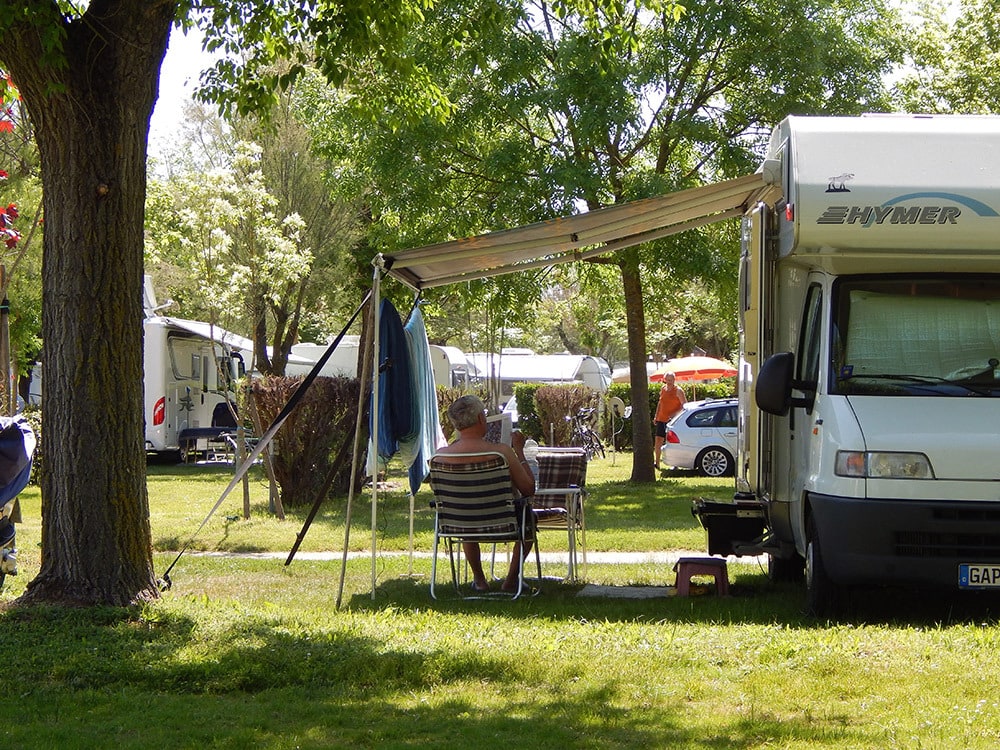 Family-friendly activities
The holiday centre is geared up for the family with facilities available for everyone to enjoy.
A sandy beach
Perfect for building sandcastles and sunbathing.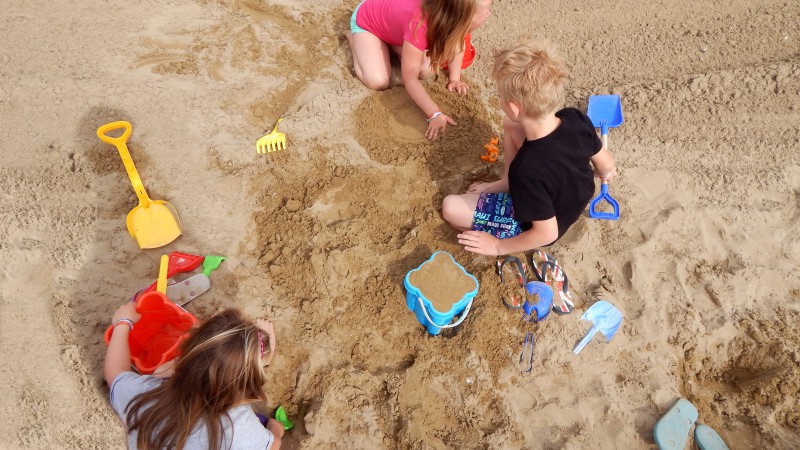 Leisure pools
That sits right on the seafront and includes an aquatic park with slides, water games and a whirlpool. There is also an area dedicated for children in the form of a Pirate's Island too.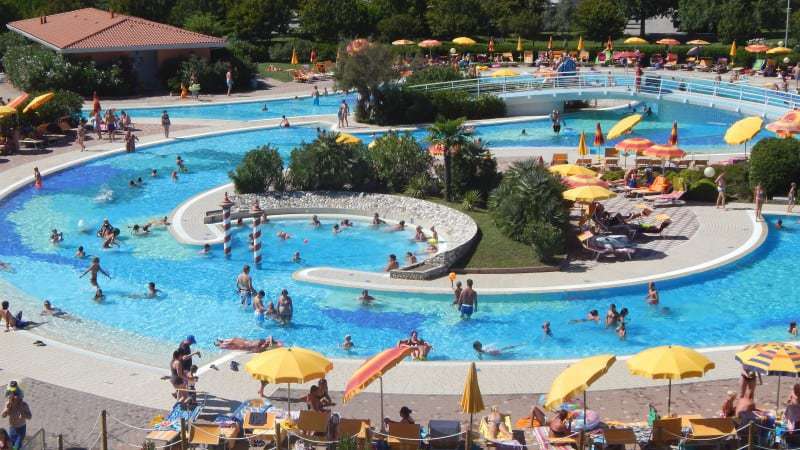 Activity park
The park has over 1500 metres for children to play games, ride their bike/scooters and skate. There is also a football field and an audio area where you can listen to and make music.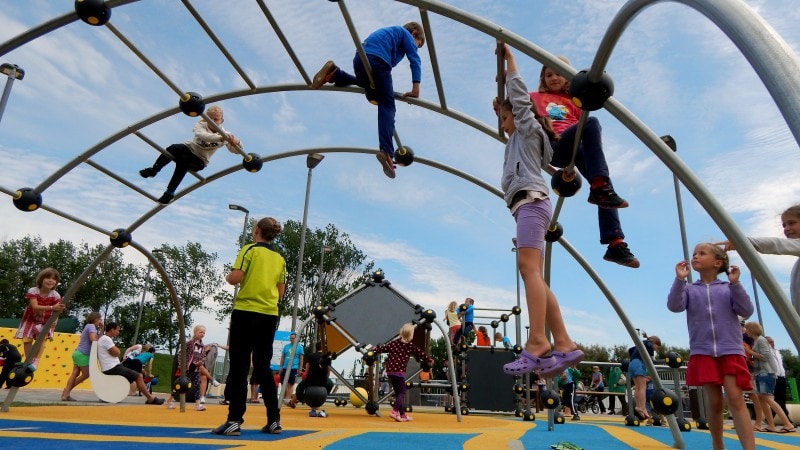 Fantasy World
Suitable for younger children, Fantasy World has bouncy castles galore and inflatable slides. A play area and an amusement park with a mini-cart track.
Miniclub
For parents who want some precious time to themselves, there is the Miniclub, where children are looked after by the entertainment staff. With games, parades, competitions, mini disco and other activities, they may possibly have more fun here than anywhere else! Leaving you to enjoy some peace and quiet.
Facilities for Adults
With the kids at the Miniclub, you have the perfect excuse to do as you please. There are a range of bars and restaurants dotted around the holiday centre and should you fancy a break from relaxing and doing nothing, there is also a shopping mall and sports centre. For the keen golfer, there is an 18-hole course to while away a few hours and if you are a fan of watersports you can parasail, wakeboard and windsurf too.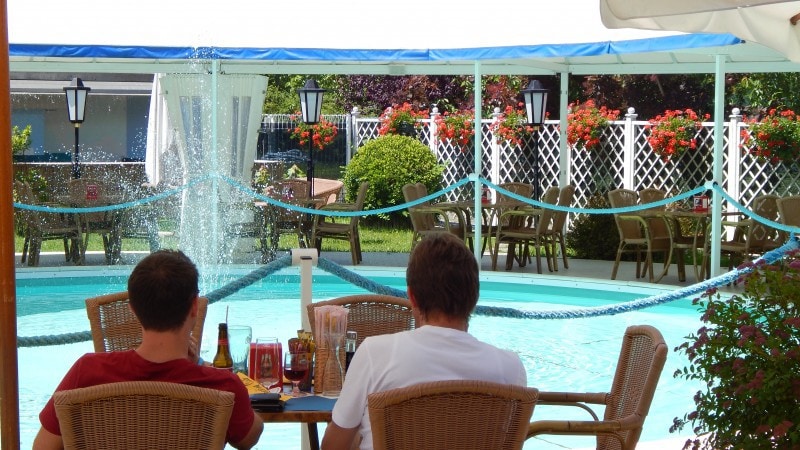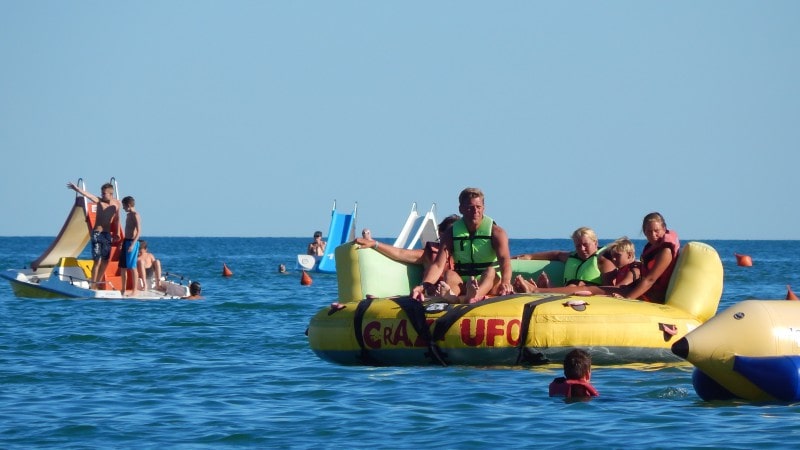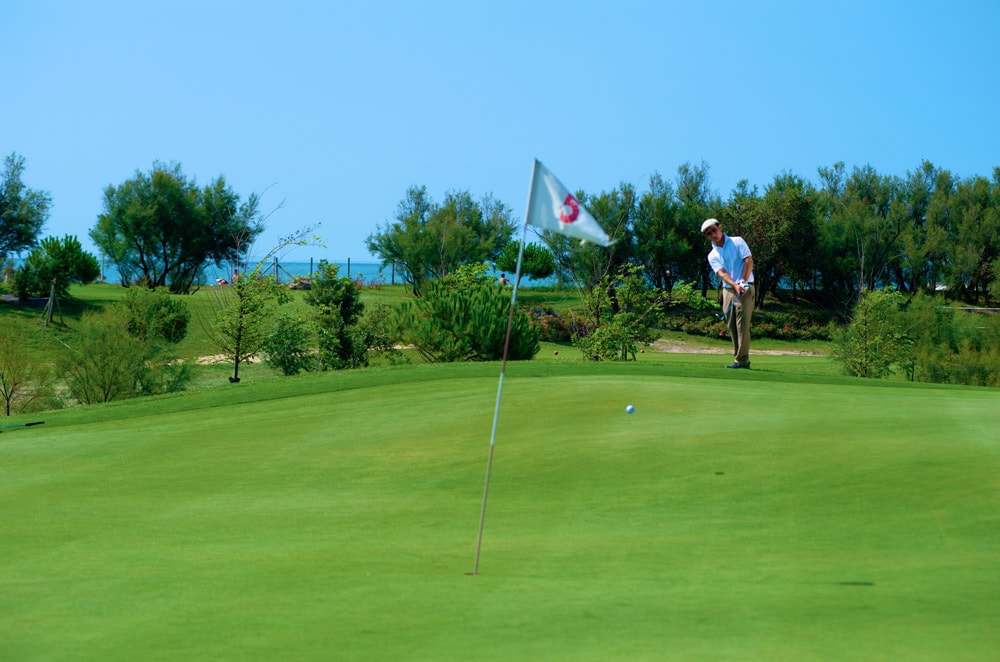 Exploring
Culture vultures may wish to explore the local area. Caorle is a popular town with beautiful beaches. It's filled with coloured houses and is known for its beautiful lagoon with traditional "casoni" (fishermen huts), which still stand to this day.
Caorle is also home to St. Stephen's Cathedral, the oldest monument in Caorle and contains the skull of St.Stephen himself.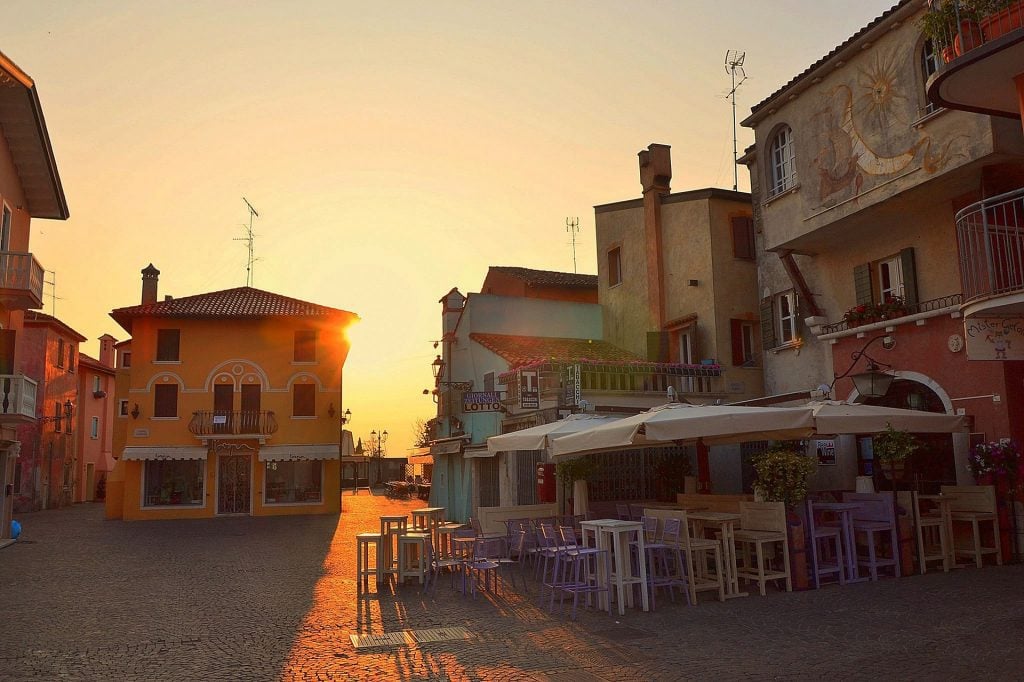 Further afield
Excursions to Venice can be easily taken as it's just over 30 miles away. The city is situated across a group of 118 small islands that are separated by canals and linked by bridges. Probably known as one of the most romantic cities, Venice has beautiful cityscapes and a certain charm about it too. We visited over 15 years ago and fell in love with the city. With no access to cars, you will explore Venice on foot and walk over many "pontes" (bridges). Take in the sites, feast on fresh fish and seafood delights and wash them down with a Bellini or two. You can then relax and take a ride on a gondola and enjoy the views of Venice by water!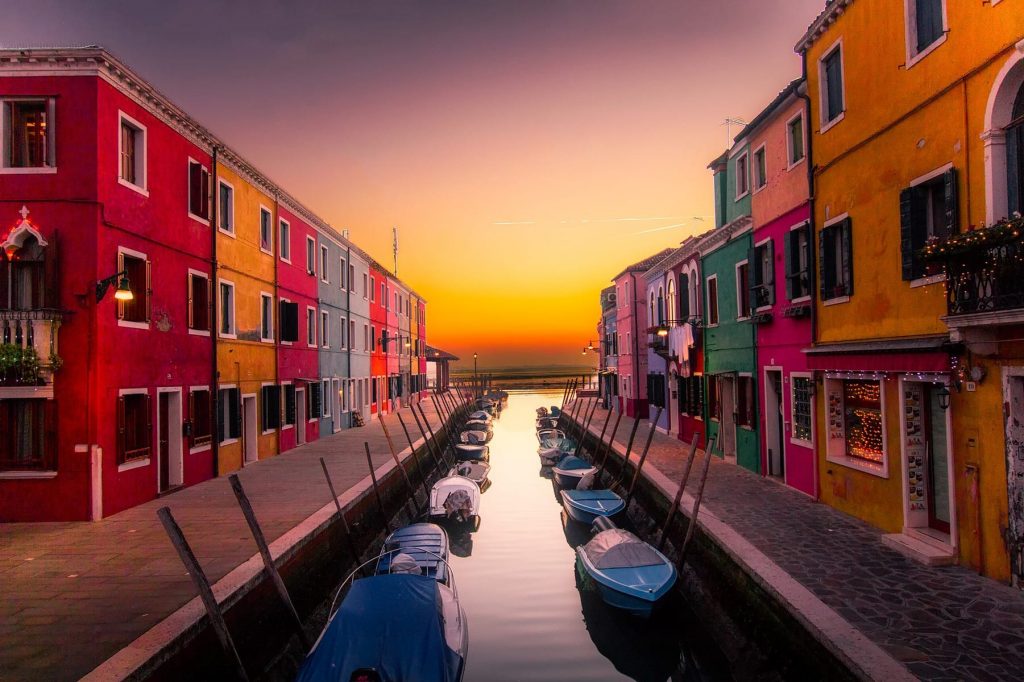 Pra' Delle Torri – Traveller's choice
With 5 stars from ANWB and ADAC. Pra' Delle Torri Holiday Centre has also recently been awarded Trip Advisor's Traveller's Choice Award 2017. With so many awards under their belt, it seems that Pra' Delle Torri Holiday Centre is the place to visit in Italy.
* Collaborative post with Pra' Delle Torri Holiday Centre #pradelletorri
You might also like: