Planning a post-lockdown staycation in Britain but not sure where you want to go yet?
You might find a haven north of the border in Scotland  ̶  its lochs, glens and mountains offer plenty of wide-open spaces and fresh air, most of its main towns and cities are a manageable few hours' drive apart and it's family-focused so there are plenty of awesome activities to keep kids entertained.
Still not sure? These five fab family attractions in Scotland might convince you!
Edinburgh Zoo
If you and your kids love wildlife, Edinburgh Zoo is a world-class establishment where you can see the UK's only giant pandas, as well as Asiatic lions, binturongs, chimpanzees, penguins, koalas, Malaysian sun bears and more.
For a special occasion,  mini- and junior-keeper experiences are available for kids aged 5 upwards.
Tip: watch Edinburgh Zoo's panda cam to see what panda Yang Guang is up to right now!
Dino Park
Tired of watching endless reruns of the Jurassic Park movies with your dinosaur-obsessed kids? Dino Park at Hetland Garden Centre near Dumfries is a soft play and adventure park for kids that has life-sized T-Rex, Velociraptors and more, all in an amazing tropical setting that's fantastic fun.
If your little ones are meeting up with Caledonian cousins, party packages including food are also available.
Tip: a family ticket for two adults and two children is a snap at under £20!
Stirling Castle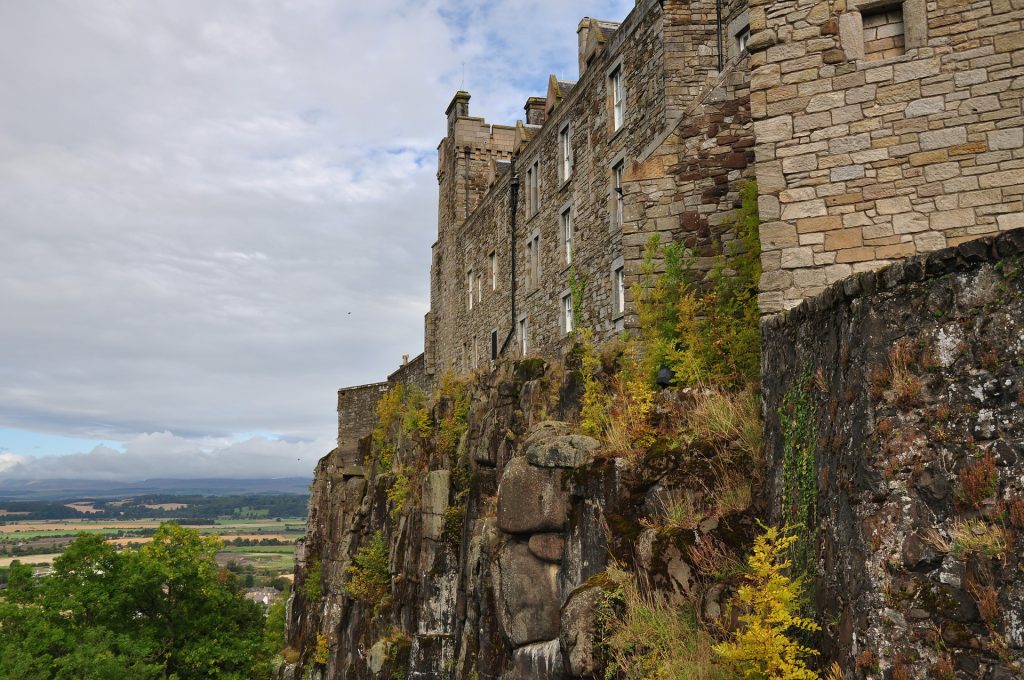 Stirling Castle offers commanding views over the historical city of Stirling and the Forth Valley in the heart of Scotland.
This striking hilltop stronghold played a starring role in many fierce conflicts and royal intrigues  ̶  kids love dressing up in the medieval costumes available and trying out musical instruments that would have once been played at lavish ceremonies.
Tip: grab a UK hire car from Enjoy and explore central Scotland from the comfort of your own vehicle.
Jacobite Steam Train
If your clan can't get enough of vintage rail travel and the Harry Potter book and movie series, the Jacobite Steam Train is a double whammy you just can't miss.
The return trip from Fort William to Mallaig passes over the jaw-dropping Glenfinnan Viaduct featured in the wizarding movie series, so kids can easily imagine they're riding on the Hogwarts Express!
Tip: there's a great scenic spot at Arisaig on the route where you can see the isles of Rum, Eigg, Muck and Canna on a clear day.
Deep Sea World
Deep Sea World is Scotland's national aquarium and kids of all ages find it fascinating  ̶  the Underwater Safari is Britain's biggest underwater tunnel and you'll feel like you're strolling along the sea floor as sharks and other species glide by all around you.
If your kids are feeling brave, junior shark encounters are available for 8 to 15-year olds where they're in the water but kept safe on a 1.2m deep platform behind a secure railing.
Tip: check out this Deep Sea World video to decide whether it floats your boat.
Do you have your own Scottish family attractions to share? Let me know in the comments below.