Now both boys are school-age, family life has become a little easier. We no longer have to stick to a strict routine which means we can be flexible with our plans over the weekends.
Both Mr H and I have been talking about our wanting to get healthier, and while our diet is generally balanced, we do struggle to find the time to exercise. Like a lot of working parents, once we are home from our day's work and by the time we get the kids to bed and have dinner, there isn't much time or motivation to want to head to the gym.
We have been gifted a three-month membership with David Lloyd Clubs so that we can share our experience and show you what they have to offer families. The timing could not be better as we have managed to lose a few pounds between us recently, which has given us a little kick-start and renewed focus on improving our fitness. We're under no illusions though; our lives are still going to be pretty full-on during the week with work and school. We know that we have to be realistic with what we aim to achieve. The most important thing for us is to be able to enjoy doing some form of activity together as a family.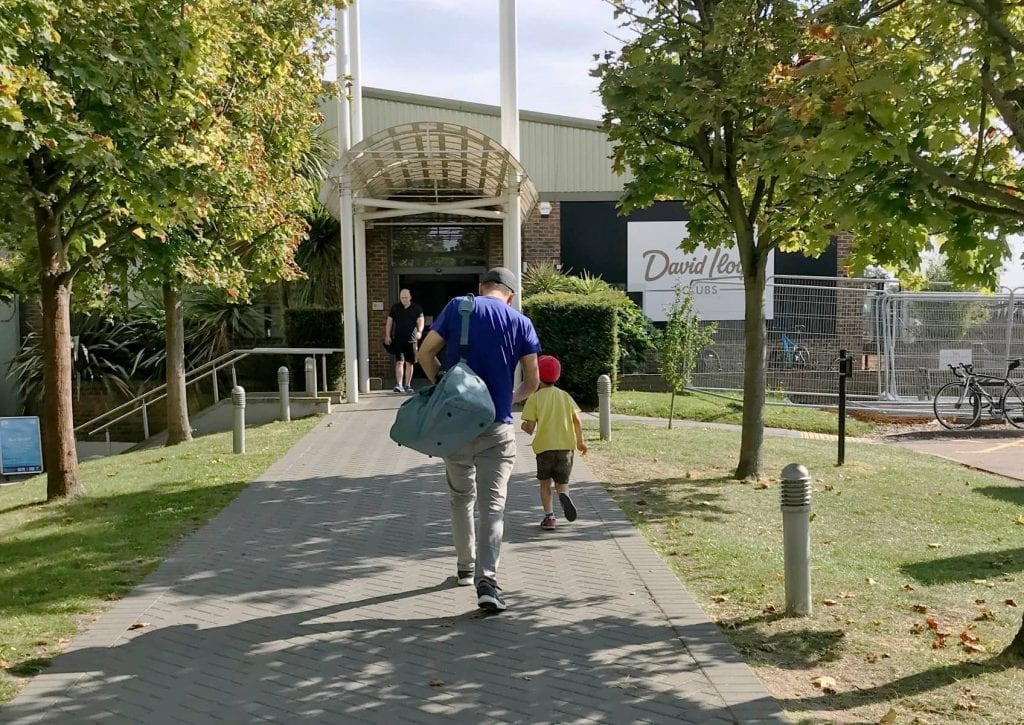 A tour of David Lloyd
We were given a little tour of our local club and shown the different facilities available. The club is most known for its racquets sports with 12 indoor and seven outdoor tennis courts as well as badminton and bubble courts. They also have indoor and outdoor swimming pools, a spa, gym and studios for exercise classes. The boys were most excited about the swimming pool and expressed an interest in wanting to try both tennis and badminton too.
David Lloyd also offers a creche for children under five and a Kids Club that runs lots of fun sessions to keep them entertained. This means parents get the chance to exercise knowing the kids are being looked after.
We were shown around the studios that run different adult classes such as Yoga and Zumba during the week. There's also a dedicated Cycling Studio for group cycling lessons, and if the sessions don't fit in with your timetable, you can take a virtual lesson instead.
Family swimming
Knowing the boys would be excited to have a swim in the pool, we came prepared. After our tour of the club, we went for our first family swim.
There are dedicated family changing rooms which makes it a lot less stressful for parents getting children ready. The changing room is spacious with plenty of lockers to store your valuables. The changing rooms are family-sized with plenty of room for you to get changed in comfortably. After your swim, you can head to one of the many shower cubicles to wash off with and use the complimentary Elemis products which smell amazing!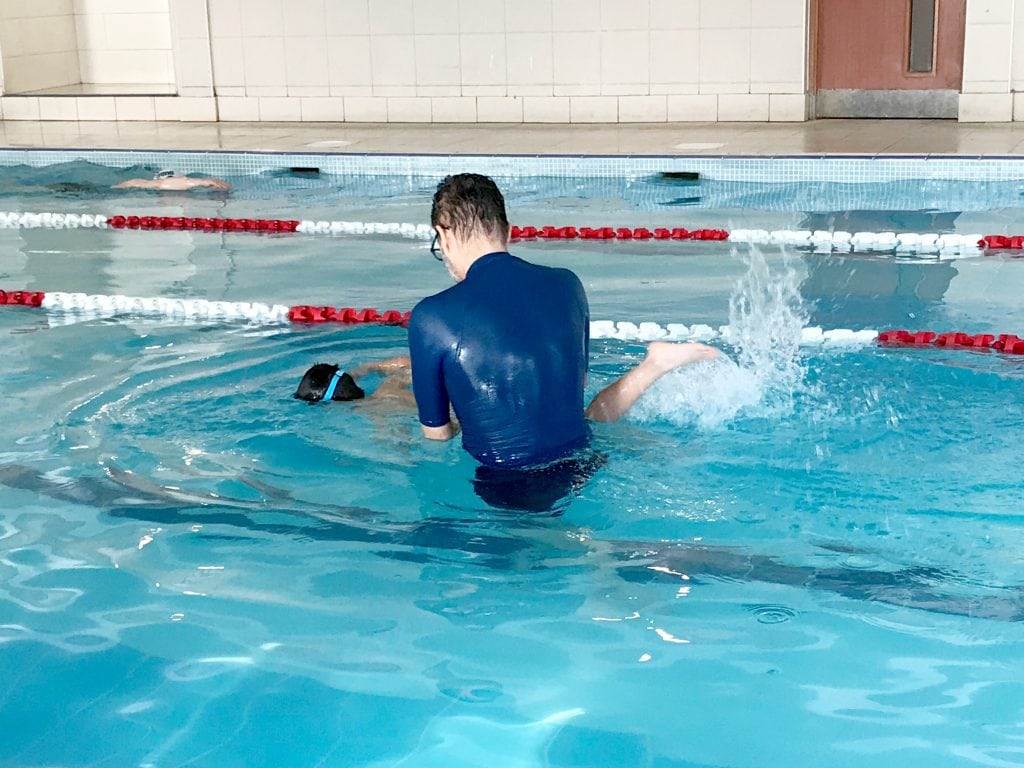 Our thoughts so far
We really enjoyed our first swim at David Lloyd. I have a feeling this will be our first port of call each time we visit the club, but we are also looking forward to giving tennis and badminton a go too. I think these will more than likely be the facilities we will use the most as they are activities we can all do together as a family.
I have also booked in for my gym induction as I would like to work on toning up and see if I can lose a few more pounds. We are really looking forward to making use of our David Lloyd membership. I will be writing a follow-up post to let you know how we have been getting on. In the meantime, I will be sharing snippets of what we get up to over on my Instagram stories, so do check them out.
You might also like: