Since E started school, his May half-term usually ends with an inset day tagged onto the end and over the last couple of years we have taken advantage of that and gone to LEGOLAND as it tends to be quieter.
This year, we had the opportunity to visit Thorpe Park courtesy of Branston Beans. They are currently running an on-pack promotion offering 2 for 1 tickets to Thorpe Park and SEA LIFE.
Our visit to Thorpe Park
We'd never thought to visit Thorpe Park before. I always had it in my head that it was more for older kids and teenagers but taking a look at the website I could see that there were plenty of rides and attractions that the boys (who are 4 and 7) would be able to enjoy.
They were so excited when we told them our plans to visit that they spend a good chunk of time watching Thorpe Park videos on YouTube prior to our visit. This turned out to be a really good idea as it gave them insight into what the rides were like so they could decide which ones they'd like to try and which one they'd rather avoid.
We spent the night at the onsite Thorpe Shark Hotel (you can read about our stay here) so we were bright eyed and bushy tailed for a full day of fun!
Thorpe Park with younger kids
One of the great advantages of Thorpe Park with younger kids is that the queues for the younger rides are practically non-existent. We didn't have to wait for more than 10-15 minutes each time.
E is around 1.3 metres in height and M is just under 1 metre and with the exception of the bumper cars (King Pig's Wild Hog Dodgems) we could go on a decent selection of rides as a family.
Rides suitable for kids aged 7 and under
Here are some of the rides we went on.
This, without a doubt, was the boy's best most favourite ride of the day. I honestly cannot tell you how many times we went on it but we are most definitely talking double figures! It's a fab little rollercoaster that is perfect for young kids who are just dipping their toes into tthrill-seekingfun for the first time! We loved waving at the staff each time we went round too.
Minimum height 0.9m, under 1.1m to be accompanied by someone 16+.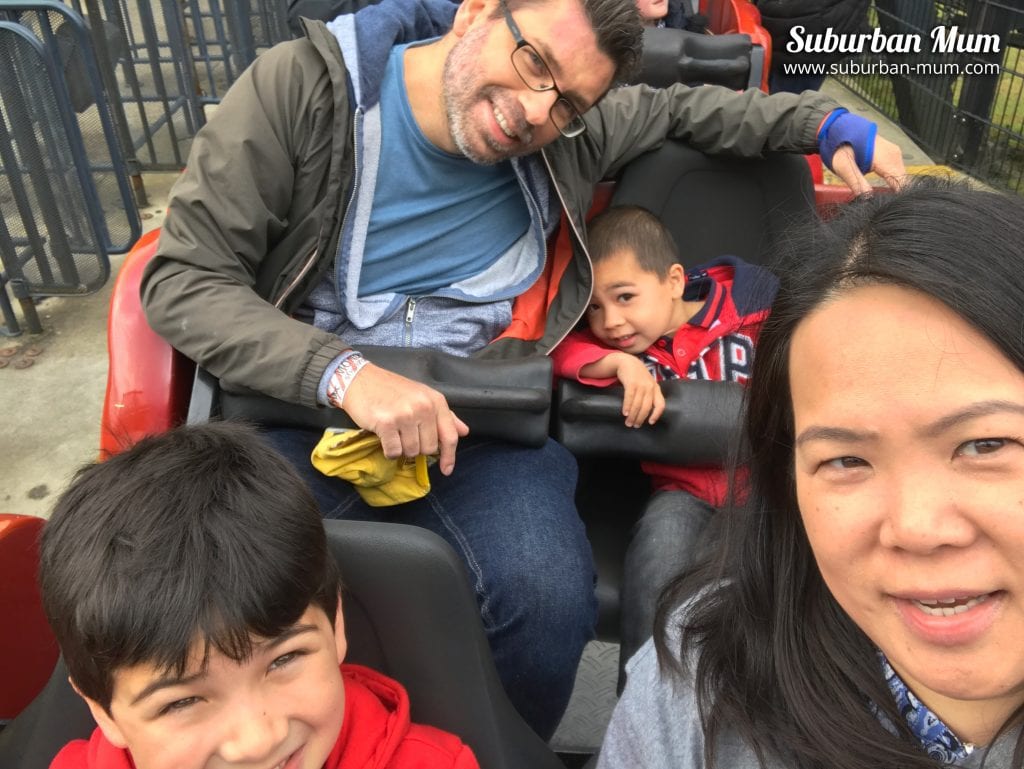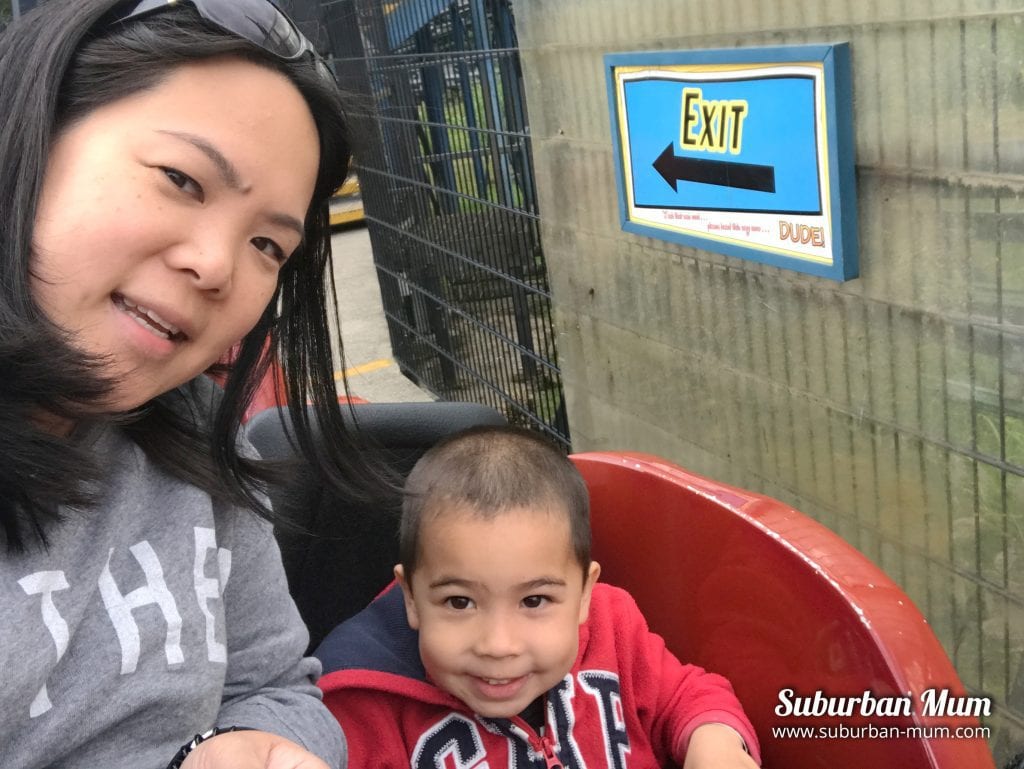 After easing the boys in with the Flying Fish we decided to try X – an indoor roller coaster that's in the dark! M wasn't a fan, to begin with but he soon got into the swing of things and we went on this a fair few times over the course of the day.
Minimum height 1m, under 1.2m to be accompanied by someone 16+.
Undoubtedly the biggest water slide we have ever been on! You sit in a rubber dinghy and slide your way down to the bottom. I was a little wary of how high up we were going when we were in the queue but it's so worth it! We split into pairs and attempted to see who would win each time and suffice to say I lost each time!
Minimum height 1m, under 1.2m to be accompanied by someone 16+.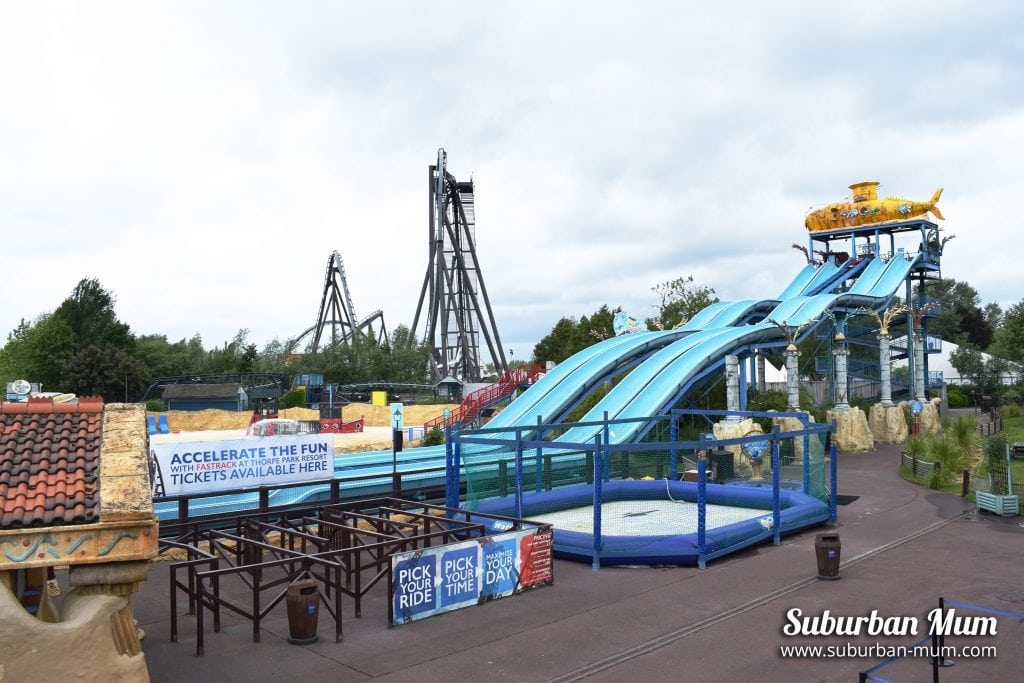 After all the adrenalin-fuelled fun we opted for something a little more relaxing where we could sit and take in the views. Rumba Rapids was perfect for this – although you are also at risk of getting wet!
Minimum height 1m, under 1.2m to be accompanied by someone 16+.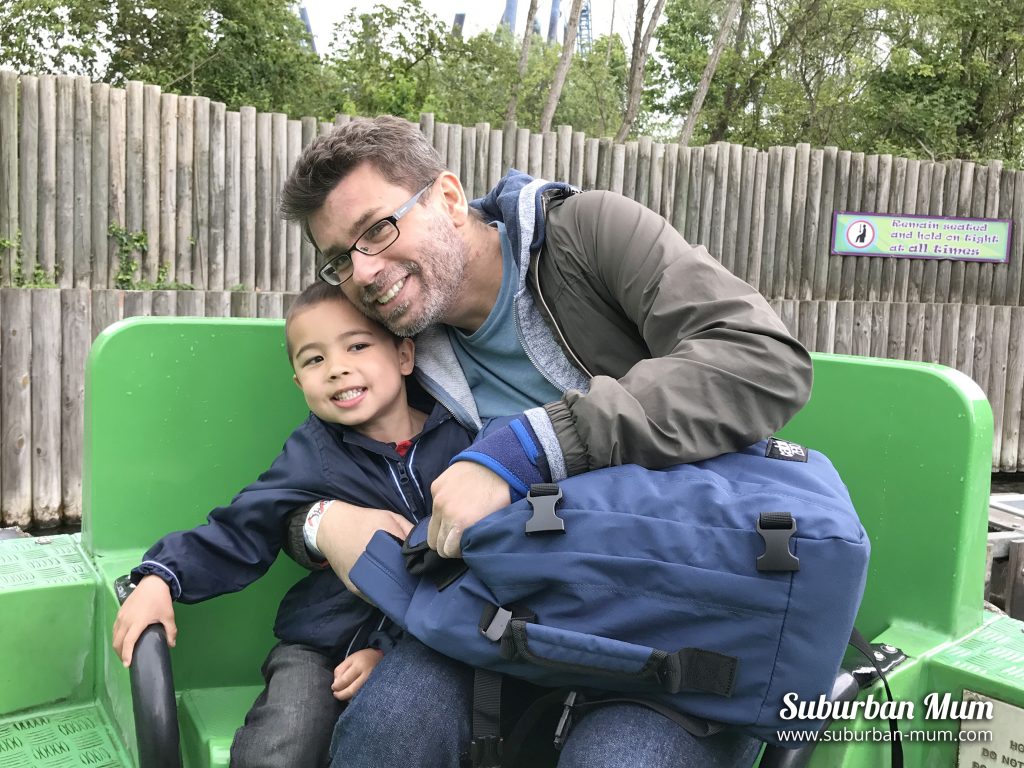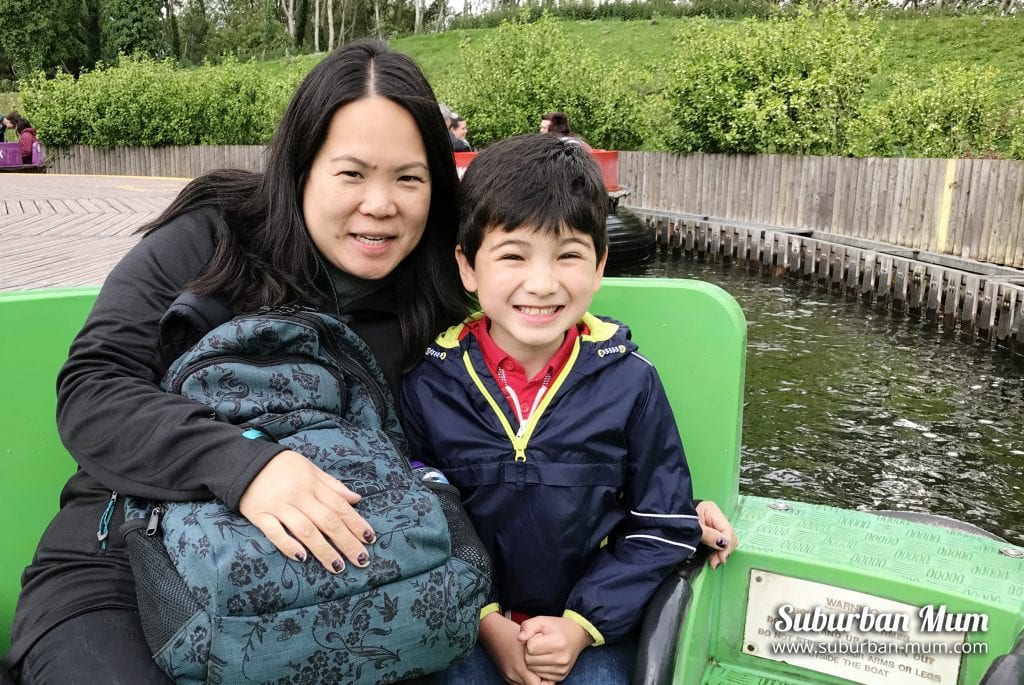 For younger kids
For kids under 1 metre and who might not be brave enough to try rides like The Flying Fish or Depth Charge, there is a dizzy train ride in the form of The Rocky Express as well as the classic teacup ride.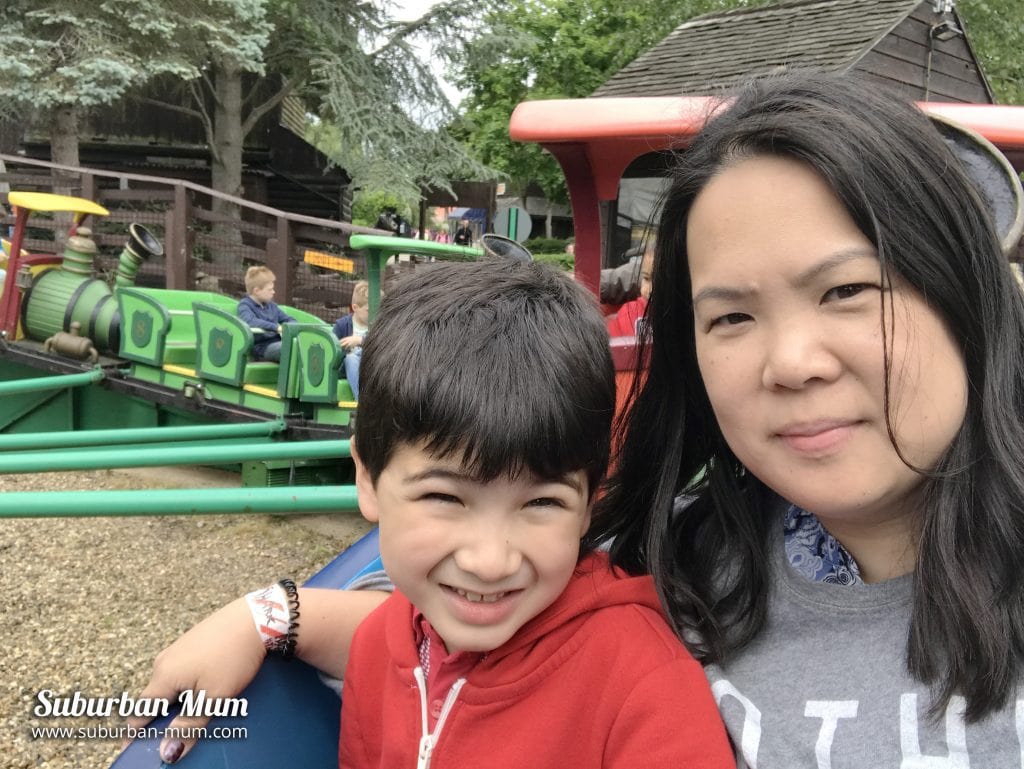 Other Attractions
We took some time out to venture around the park – the boys LOVE watching the bigger rides like Stealth and Saw zoom around. We also popped into Angry Birds Land to experience the 4D show which was great fun. Each member of the audience sits in their own seat which moves and vibrates through the duration of the movie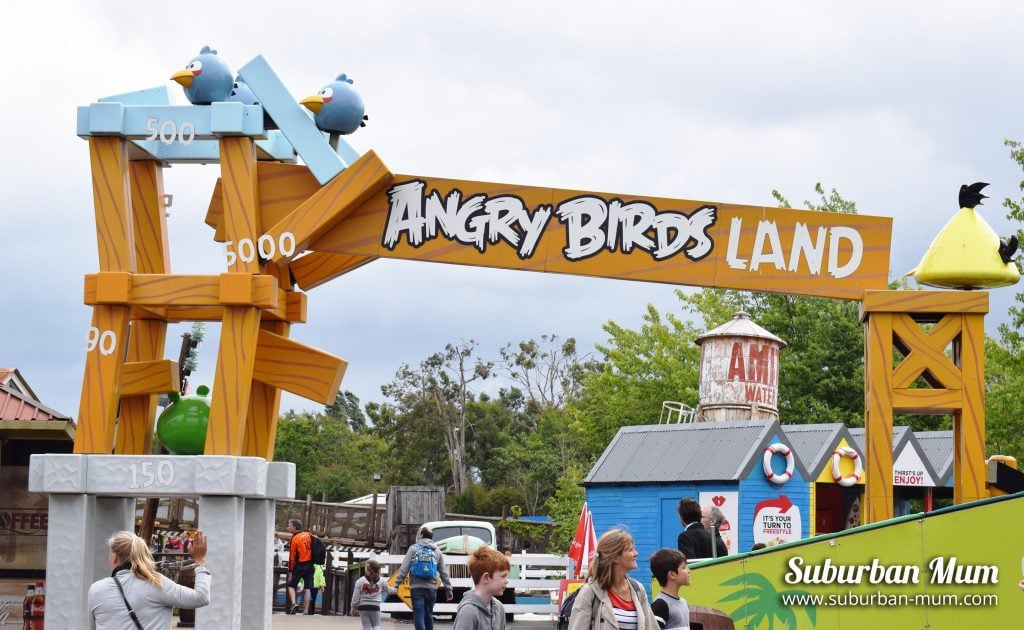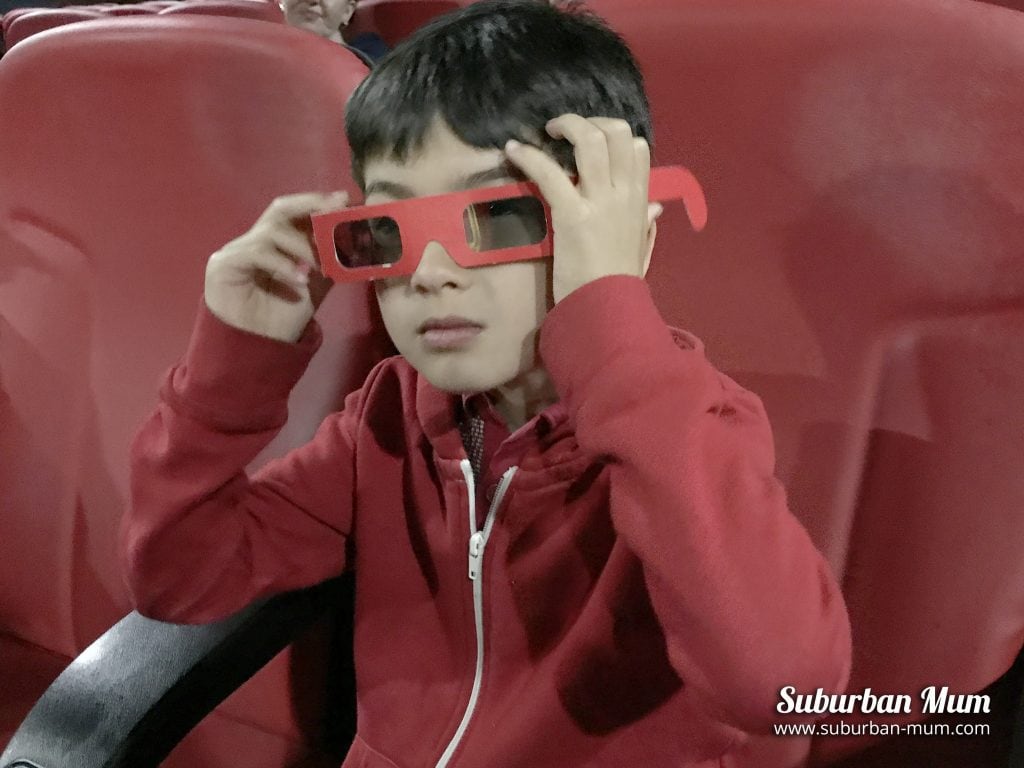 Our thoughts
Overall, we had a blast at Thorpe Park. I felt the park was more manageable than LEGOLAND as it was easier to get around and we were never too far away from our next ride. There are regular pit stops for drinks, Ice cream and even Donuts dotted around – as you would expect from a Theme Park.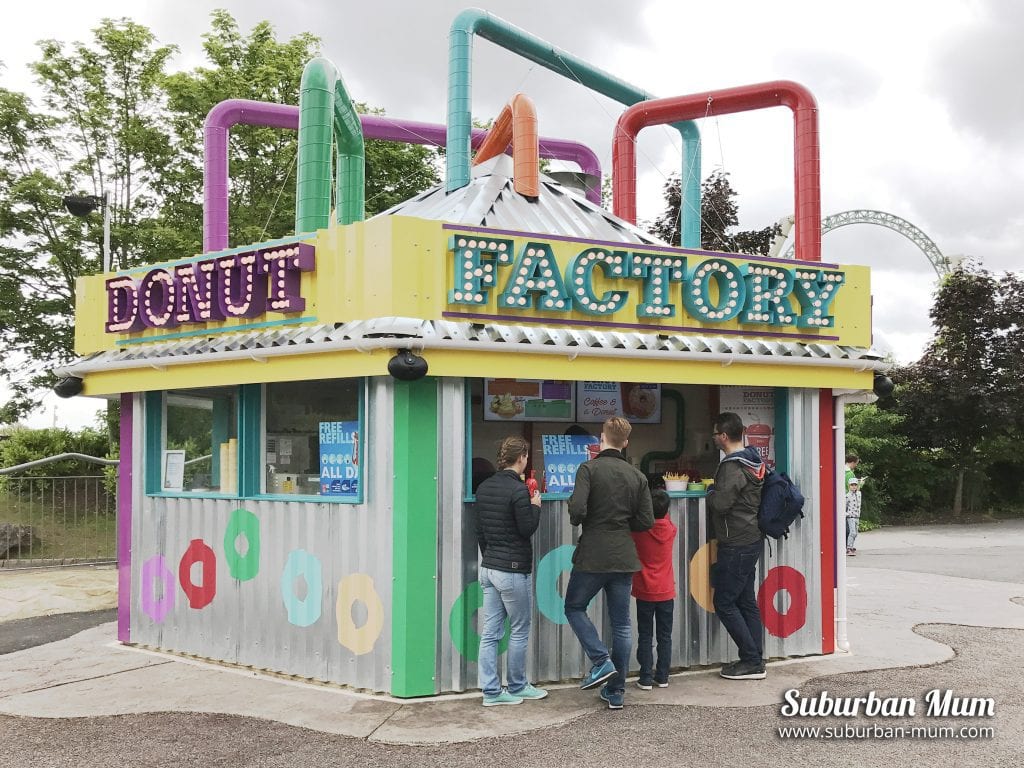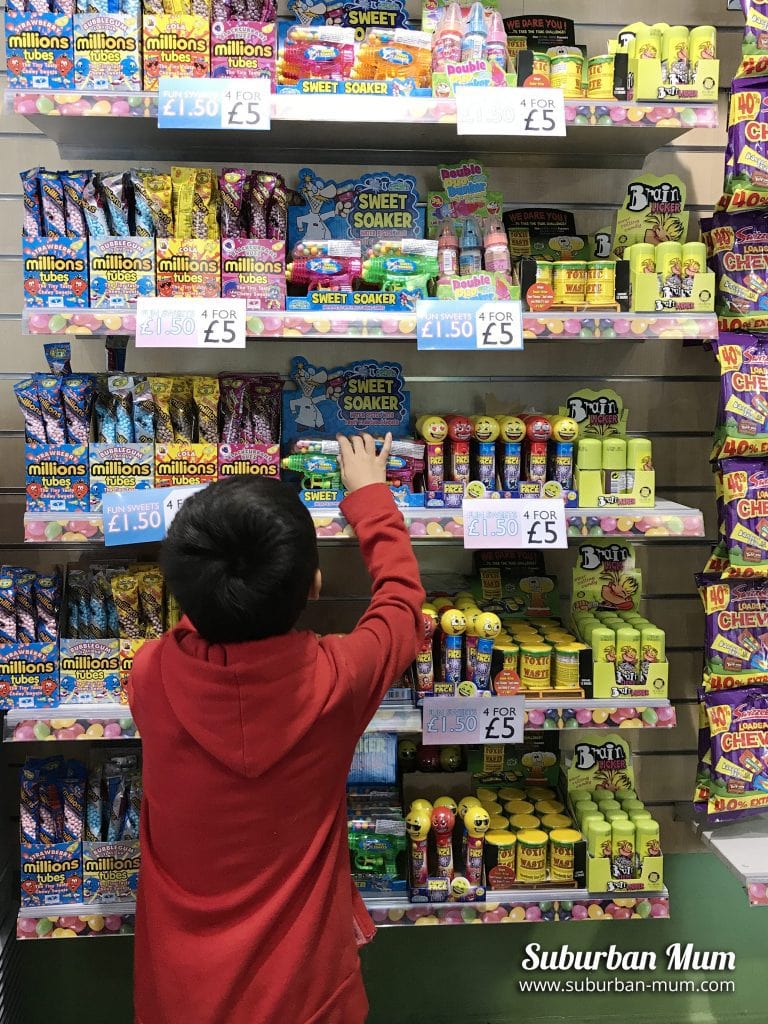 Homeward bound
After a day that was packed full of fun, I had two hungry boys to feed. Back home, I knocked up some Wilderness Beans which Branstons very kindly sent me the recipe for and they went down a real treat. They went off to bed with their bellies full, no doubt dreaming about all the rides we went on at Thorpe Park!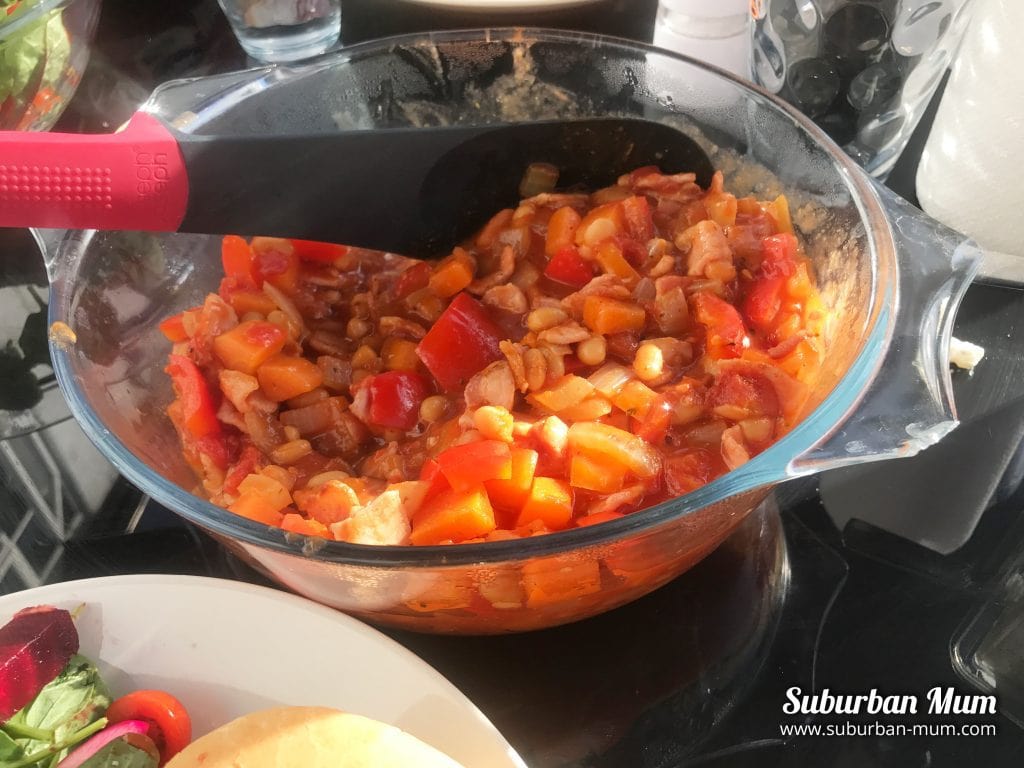 Check out the video we made of our visit
If you're looking for a change of scenery from places like LEGOLAND and Chessington World of Adventures I'd highly recommend giving Thorpe Park a try. If you're going with younger kids, you most definitely won't be wasting your time queuing for rides here.
We loved it so much, we are already planning on going back before the Summer's out – taking full advantage of the Branston's 2 for 1 offer!
2 For 1 Attractions Offer with Branston Beans
Kick start your Summer with Branston Beans. Families can have a great day out that's more affordable with their on-pack promotion, offering 2 for 1 tickets. The offer ends 1 November 2017 so you have plenty of time to plan a family day out! You can find out more information over at the Endless fun website.
Pin it for later: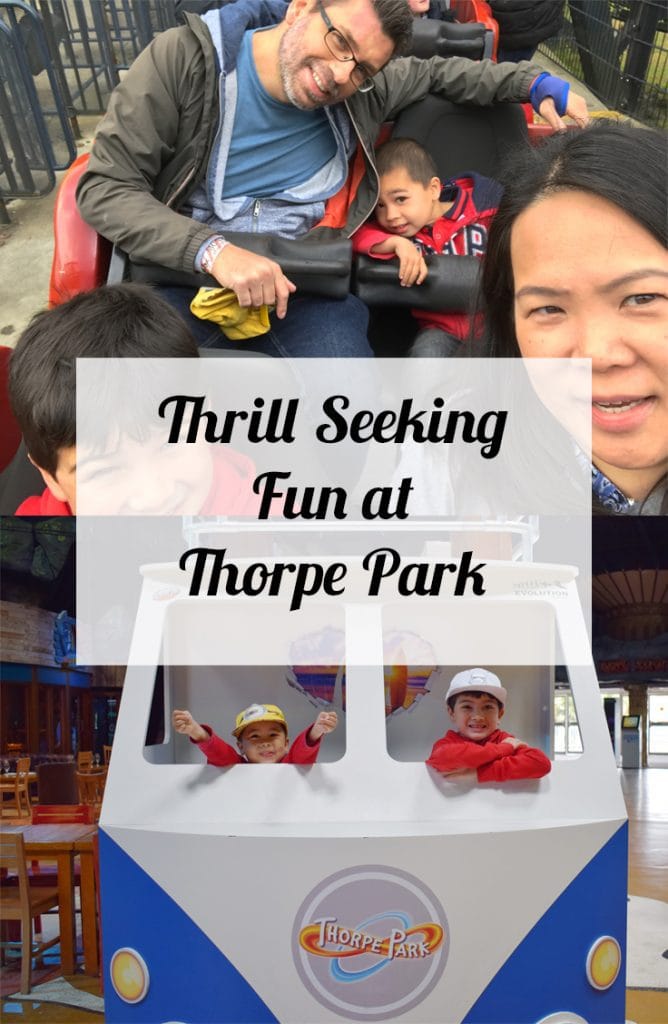 *We were invited to Thorpe Park courtesy of Branston Beans for the purpose of this post.
You might also like: