Spending time in the great outdoors is ideal for body and mind and with so much beautiful, accessible countryside, we are spoilt for choice when it comes to Somerset family walks. Whether you're looking for coast or countryside, or impressive landmarks, it's all there for the taking for the whole family. The only way to make a rural ramble even more appealing is to put a nice pub or two along the way and with Exmoor, the Somerset Levels, and three Areas of Outstanding Natural Beauty you'll soon find your cup of tea – or pint of cider. If you're ever short of inspiration or find that the cosy pub at the end of the walk is often like the elusive pot of gold at the end of the rainbow, this might be a good place to start.
The first of our family walks in Somerset starts and finishes at the pub so as tempting as it might be to head straight in, it'll feel even better to refresh yourself after this 4 and a half mile walk along the coastline. They let dogs in too so your furry friend can join you for the adventure.
Go left from the pub and follow the path through the fields and along the track to the Toll Gate at Worthy Combe. Continue west through Withy Combe to Silcombe Farm and along a small lane which passes Ash Farm before dropping down to Worthy Combe and back to Porlock Weir. The pub is in a great spot in the picturesque Porlock Weir, an old fishing weir with small shops and cafes and a breathtaking view over the Bristol Channel.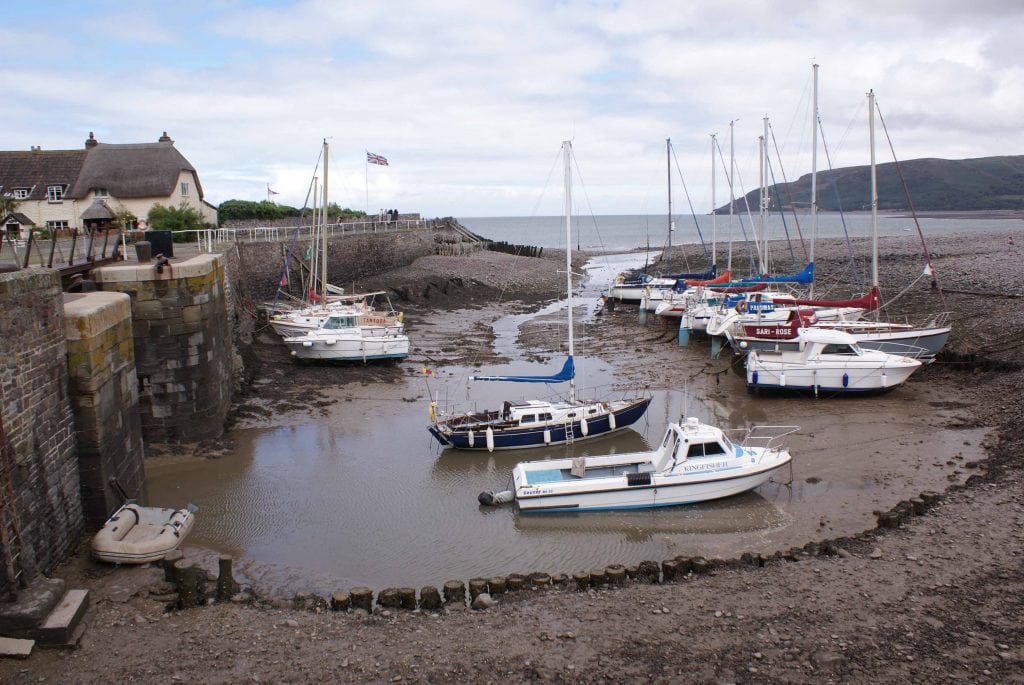 Although Cheddar Gorge is famous for delicious dairy, you can't miss the staggering beauty of the rock faces that rise up from the tourist haven of caves and cheese shops. With a 4 mile walk starting opposite the National Trust Information Centre, the initial steep hill takes you through land owned by Cheddar Gorge. You continue to the highest point of the Gorge with incredible views over the rugged landscape. As family walks I Somerset go, this one definitely takes some beating. There's only one way to go from here and that's down and to the pub reached by following the path all the way back to the high street. After a rest and a bite to eat there is still plenty to entertain the whole family in Cheddar with; caves, shops, mini golf, rock climbing or the chance to learn about cheese making.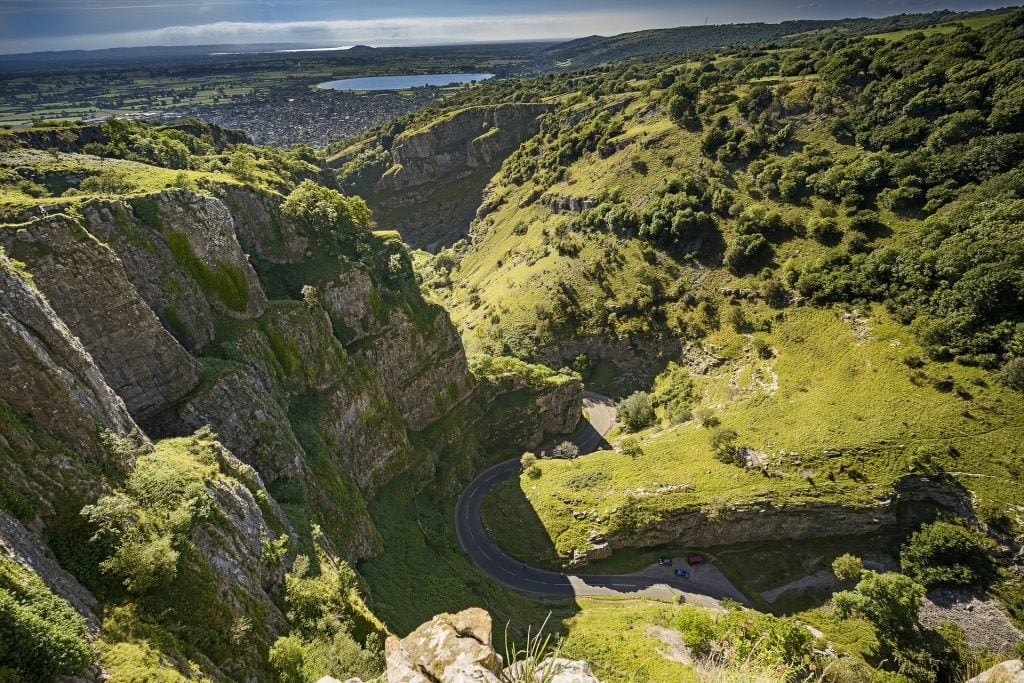 The Strawberry Line is a disused railway line in Mid Somerset which has been overtaken by nature since it closed over 50 years ago. It is traffic free for 10 miles although does extend further than this with some areas such as Axbridge where it passes through this small town. Starting at the Railway Inn, the Strawberry Line runs behind the pub and through some of the Thatchers orchards. As a straight line you can walk as far as you like before heading back, perfect with a younger family. With such a natural setting there is always something new to see so walking along the same path you've just been along continues to offer something new and means that it is perfect for everyone.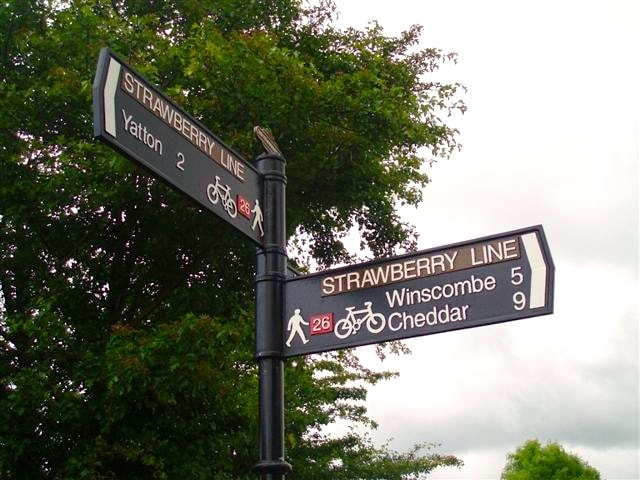 Another disused railway, the Bristol and Bath Railway Path is a 13-mile traffic free hidden gem connecting the two cities. The beauty of this pub walk is that your start point is up to you. If you want a short walk you can start at the Jolly Sailor at Saltford, and wander in either direction until you want to turn around and head back, for a longer walk, park in Bath and it's 3 miles to the pub and obviously the return journey afterwards or cycle, you can start and finish in Bristol.
When looking for a family walk in Somerset, whatever the ages and abilities, you'll find a range of landscapes and terrains and stunning views and without too much searching, some perfect places for refreshment along the way. As such a large and diverse county, there's also plenty of Somerset cottage accommodation and Bath activities, allowing you to explore more family walks in Somerset.
Pin it for later: