Well, I thought June would be a relatively quiet month compared to May but I actually think it was busier. I can't remember the last time we had a quiet weekend and am actually looking forward to having one so we can do nothing!
Mr H always tells me off for scheduling so much in and I have to admit that I am starting to feel it. Just this last week I've managed to get the date wrong for E's school trip and M's school nursery settling in session! I think I need to try and catch some early nights to recuperate!
Anyway – onto this month's highlights.
The Tooth Fairy
This was a biggie for E and although the teeth had to be pulled out in the end and not what we were expecting he did still get a visit from the Tooth Fairy which he was very excited about.
Tip: If your child is of teeth-losing age (is that even a term?!) try and prepare yourself with a little Tooth Fairy letter kit or similar. Otherwise, you will end up making a mini envelope and letter and praying that your child doesn't recognise your handwriting!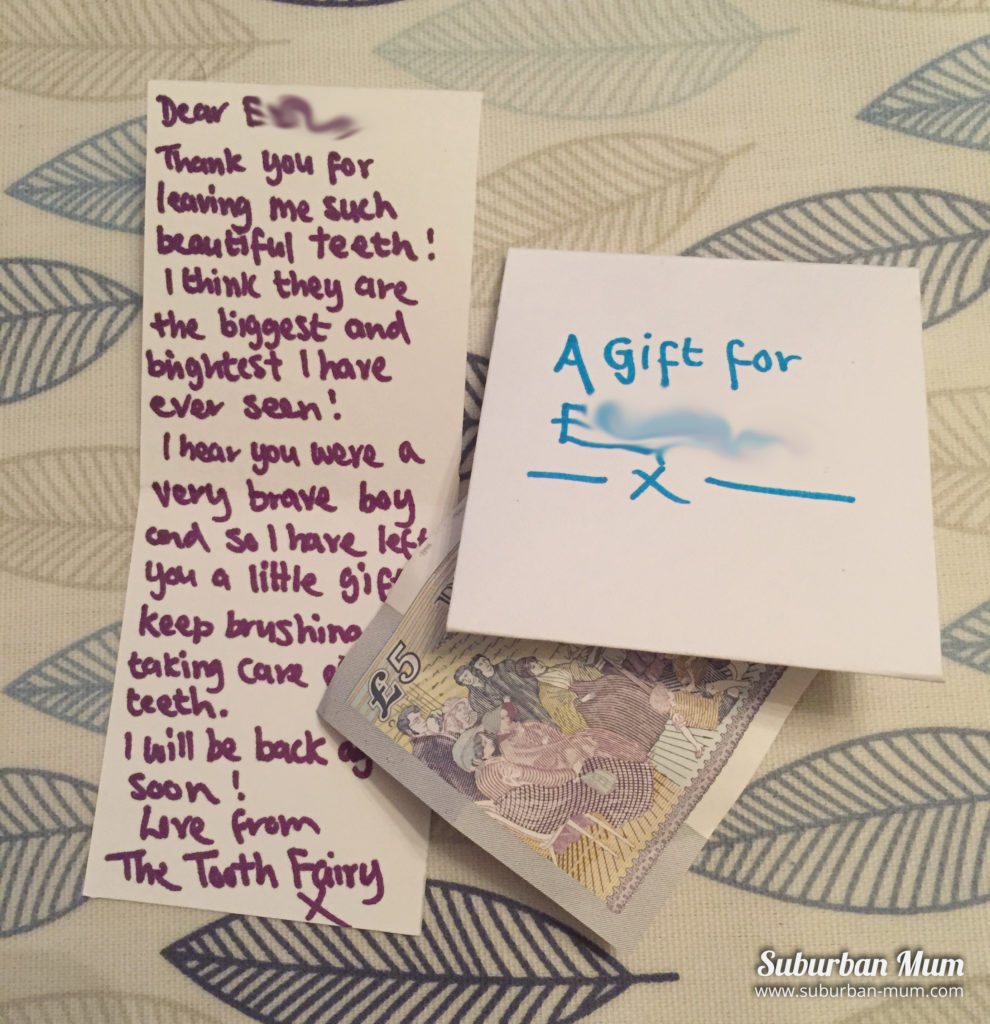 Windsor and LEGOLAND
E had an inset day at the beginning of June and so for the second year running, we decided to take the boys to LEGOLAND. We made a little break of it by spending the Sunday afternoon
in Windsor and a stayed in a local hotel (more on that in another blog post soon). We had originally planned to visit the castle but as the weather was so nice it seemed a waste to spend it inside. So we had a lovely boat ride along the river instead which the boys absolutely loved, it was so hot it felt like we were on holiday. LEGOLAND on the Monday was also a baking hot day but we managed to go on the usual rides we wanted to but skipped Duplo Valley as it just looked chaotic!
Nursery trip to Hobbledown
I don't often get the opportunity to help out with school and nursery trips because I am usually working but luckily M's trip to Hobbledown was on my day off so I literally jumped at the opportunity to be able to go. It had rained bucket loads the day before and in true "mum style" I remembered wellies for M and not for myself.
However, the day remained dry and it was lovely to see M have fun jumping in muddy puddles with his nursery friends.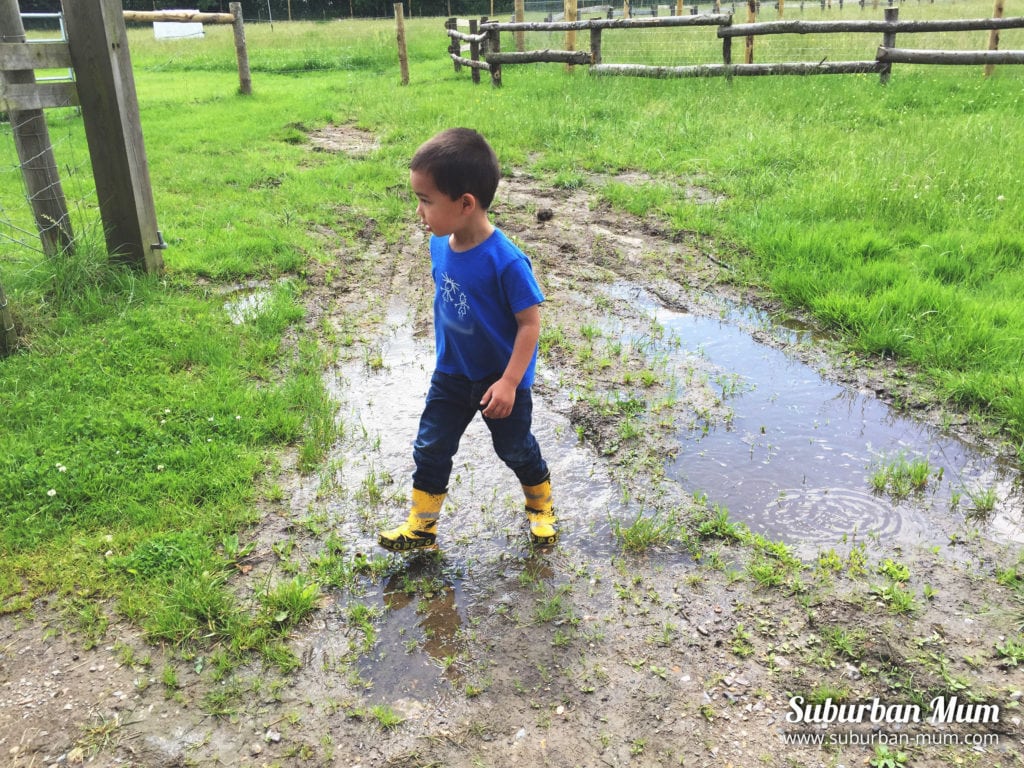 BML
I couldn't not mention attending BML last weekend. I bought my early bird ticket back in September last year and had been so looking forward to it. The best part by far was meeting up with my blogging friends but it was a tiring day and I think a lot of us are recovering in one way or another!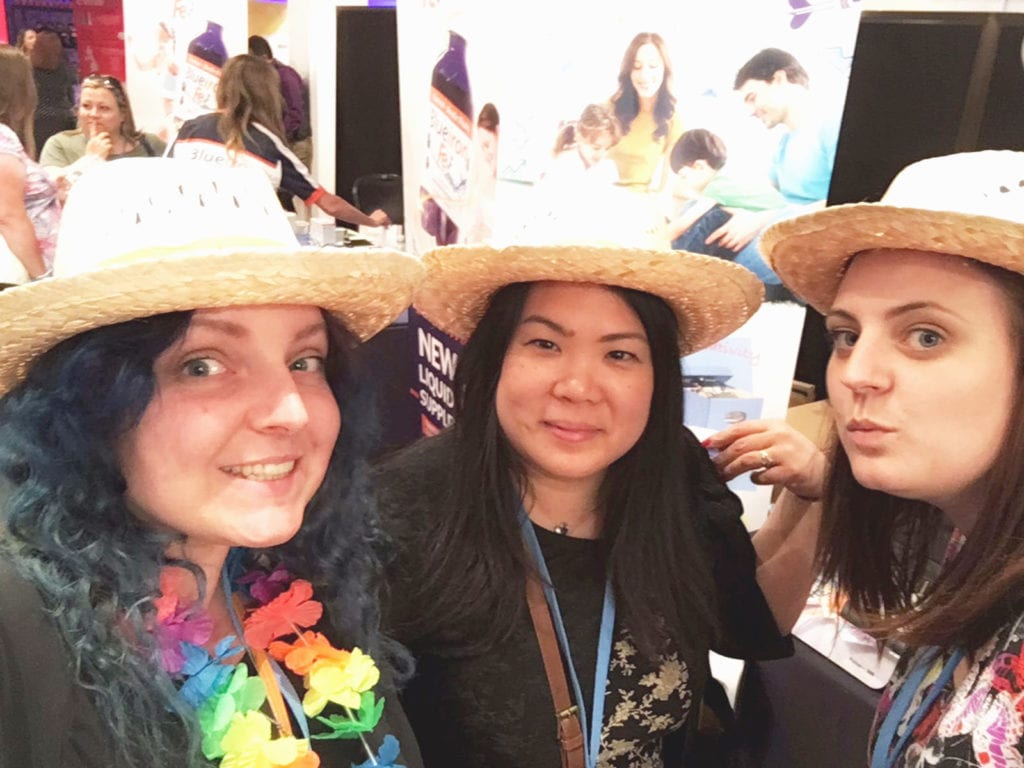 The Little Gym
This has become a real weekly highlight for the boys. They love having an hour each week to be able to exert some energy by running around and learning gymnastics.
That's our favourites for June – what were yours? I would love for you to join in with me each month and come and link up your posts!
Linky rules
Each month I will list five things that my family and I have been into – be it a favourite song/band, new programme on tv, item of food, gadget place(s) we have visited etc…
You are very welcome to join in and do the same OR post any of your own favourites – pretty much any top 5 list goes.
Please grab my badge (below) and add it to your post, or link to me via a text link
Post your link at the bottom of this page
Use the hashtag #OurFaveFive on twitter and tweet me @suburb4nmum with the URL of your linked up blog post and I will RT
Leave me a comment and I will comment on each post linked up
Comment on the post before yours
The linky will open the last Friday of each month
That's it – enjoy! I hope you find some new things to try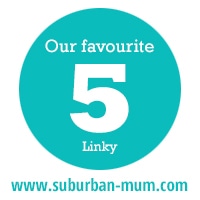 Copy and paste this HTML code into your blog post:
*By linking up to Our Favourite Five you are also agreeing to receive a monthly reminder email. Your email will NOT be used for any other purposes.

[inlinkz_linkup id=644650 mode=1]
Read my previous Our favourite Five posts