How are we in November already? I honestly can't believe how close to Christmas we are – it feels like only a moment ago the boys started back at school and nursery. Having said that half-term was much needed. I would say we rested but we spent 5 days in Lisbon for the first part of it and the second half of it catching up with boring household chores. All in all, we had a great month – take a look below to see our favourites.
City Break to Lisbon
We spent 5 days in Lisbon and loved it. It was so nice to have some dedicated family time. We walked LOTS – Lisbon is full of cobbled streets and *shock horror* we didn't use the buggy at all! I think we are finally ready to get rid of it!
We used probably every single mode of transport available in Lisbon, including Train, Tram and Metro which of course the boys just loved. Lisbon is very family friendly and I will be writing about our trip on the blog soon.
Some highlights of the trip were: Jardim Zoologico (Lisbon Zoo) – we were blown away by the size of the place and the cable car that goes around the park is well worth the entry cost alone. Pavilhao do Conhecimento (Science Museum) there were so many interactive activities here the boys didn't want to leave and Oceanário de Lisboa (Lisbon Oceanarium) which is the largest indoor aquarium in Europe. If you fancy checking out more of my Lisbon pic follow me on Instagram as I will be posting them on there.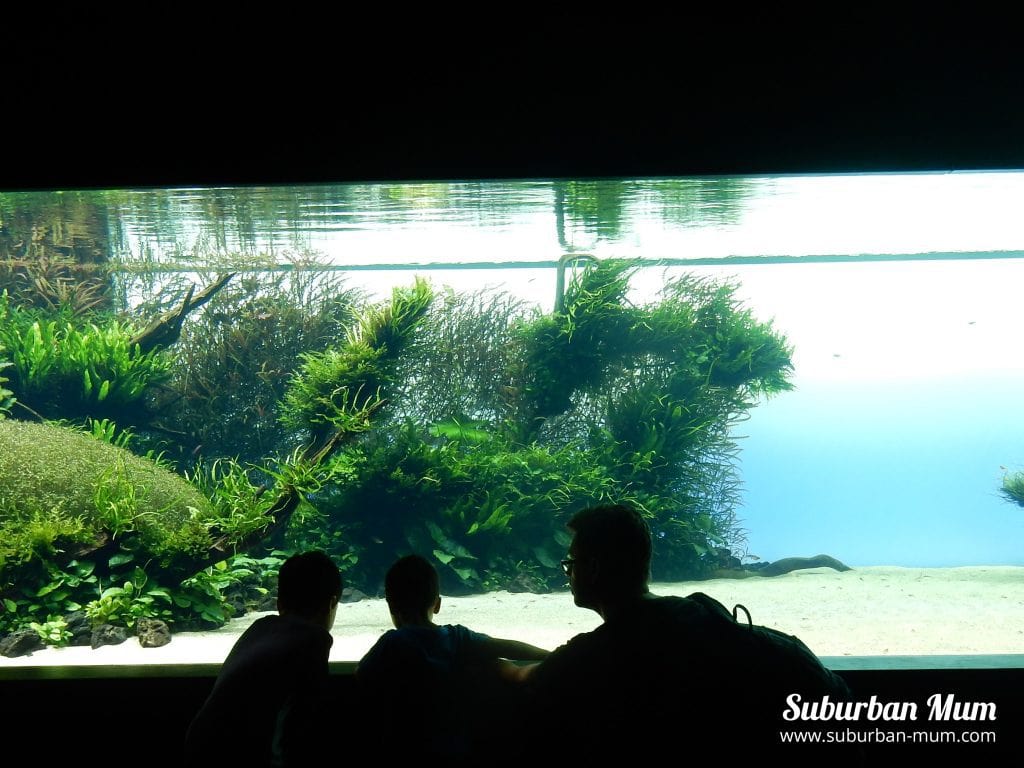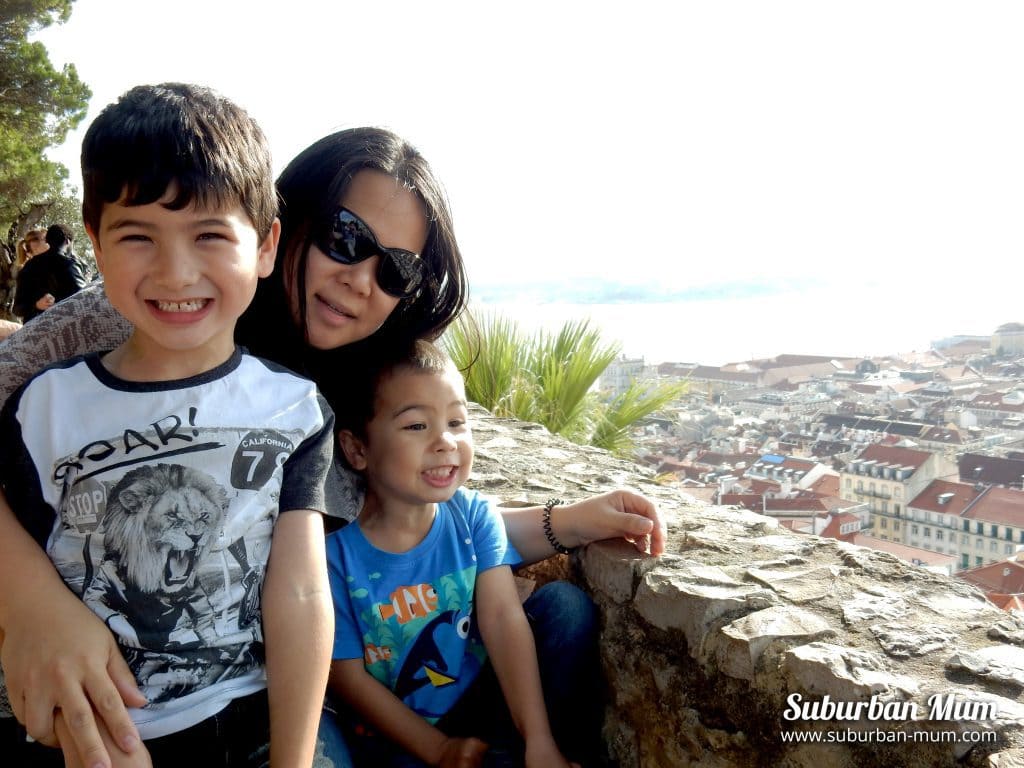 Mark Making
M is absolutely loving preschool (we call it school nursery) and talks about it all the time – he even asks at the weekend if he has nursery, so it's a great relief to know that he is enjoying it. It's also funny because a lot of the children seem to know his name and run up to him in the mornings – he's definitely made an impression there! He's been recognising "M" for this name for a while now and has been pointing it out whenever he sees it but this month he has taken it a step further and has started mark making in a way that resembles the M from his name which is just awesome!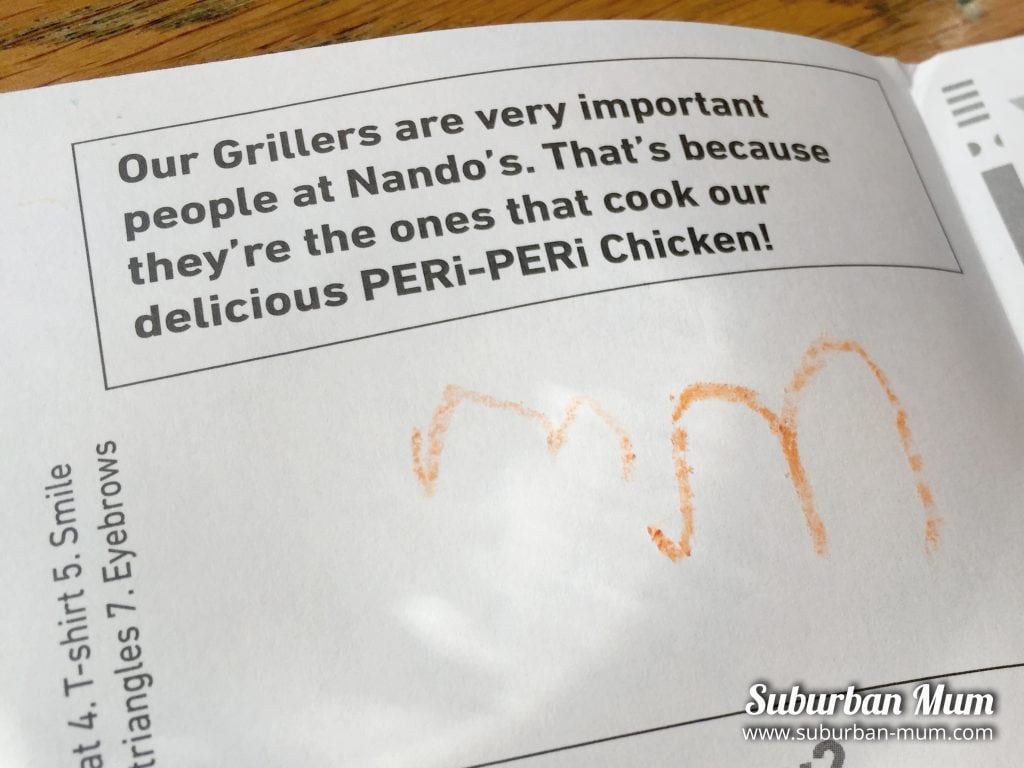 Sledging Party
E was invited to a really cool Sledging Party a few weeks ago. I've always known we had a Ski Centre not far from us but had never been before, when we arrived we saw the huge ski slopes and I wasn't sure if this was something he was going to enjoy. Thankfully the party took place on a much smaller slope (phew!) where they started off with a sledge seat before then moving onto mini ringos. It looked like so much fun that we decided to stay and all the children sledge down the slope.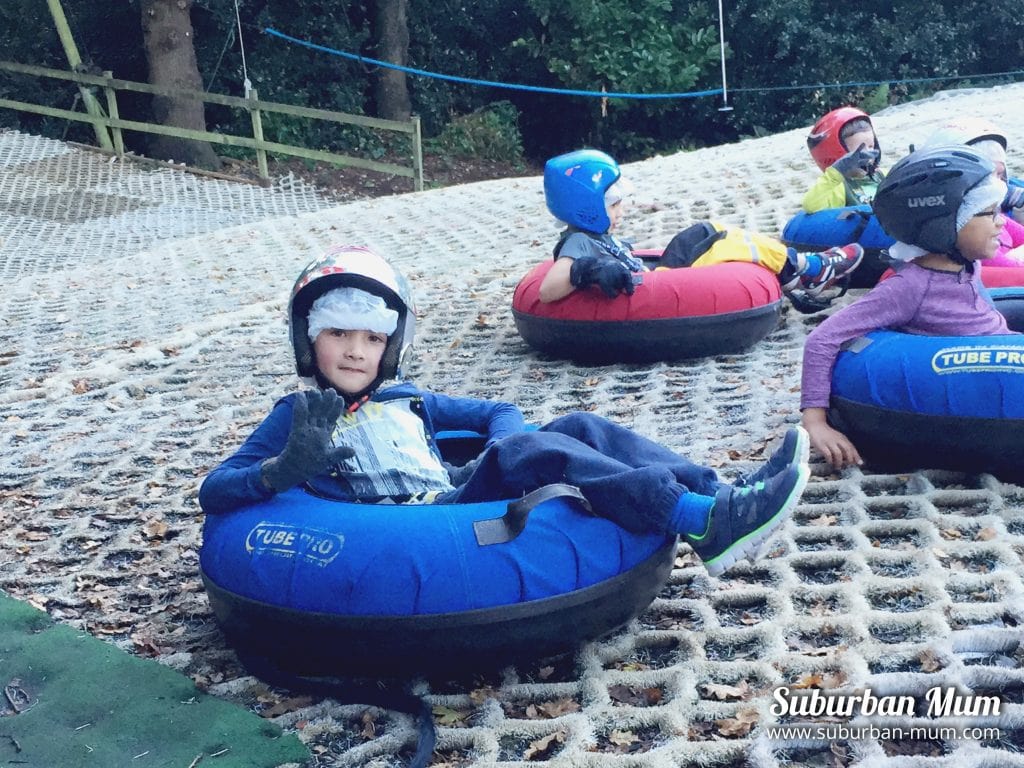 Storks Screening
The very lovely Franca from A Moment With Franca invited us to a screening of Storks at the beginning of the month which we thoroughly enjoyed. Mr H was away for the weekend so it was just me and the boys along with Franca's family. They had some great activities prior to the movie and the boys each had a cute caricature drawn. If you've not seen the movie yet do go and check it out.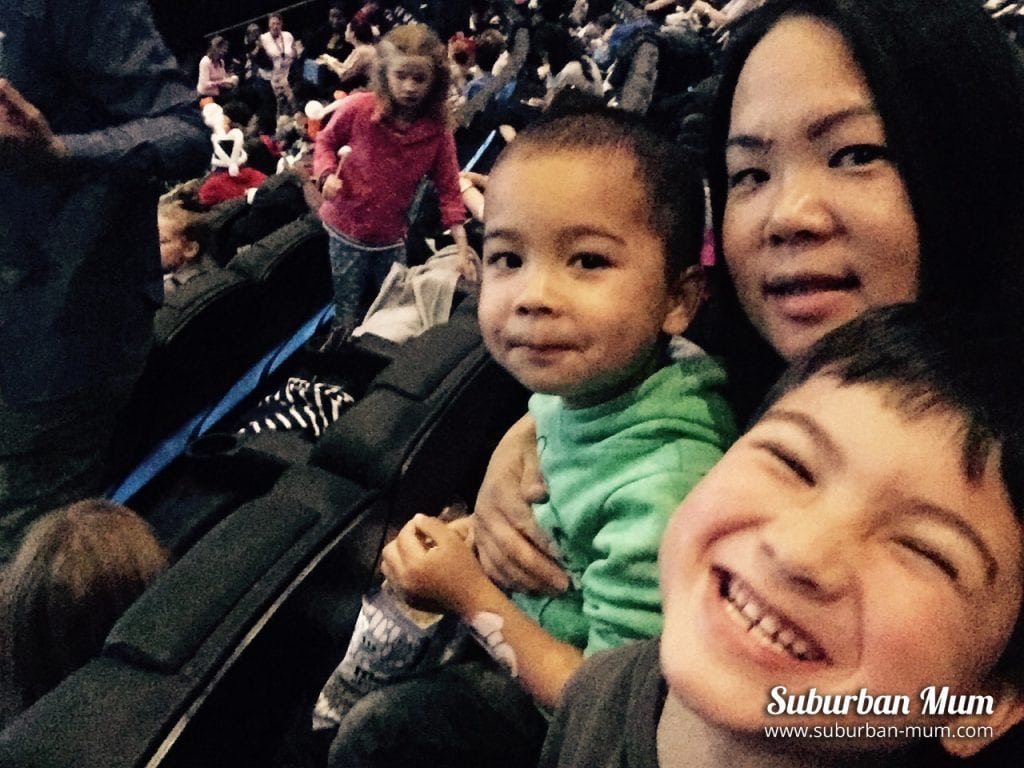 Halloween and Pumpkin Carving
I couldn't talk about our favourites in October and not mention Halloween! Halloween is getting more popular year after year. Some people think it's just another American holiday that has crept its way over but I like it. I love that the boys get super excited about going Trick or Treating because let's face it when are you ever allowed to go knocking on doors asking for sweets? Some, see it akin to begging and that it sends mixed messages about talking to strangers but I think as long as you do it safely and your children are aware of stranger danger then it's ok.
Anyway – back to the pumpkins. I'm grateful that E decided to opt for a relatively easy Minecraft design this year. Both are still too young to carve but they love helping scoop all the pumpkin flesh out. We seem to live in a rather friendly Halloween friendly area so it looks like the boys will be eating their Halloween sweets for weeks to come!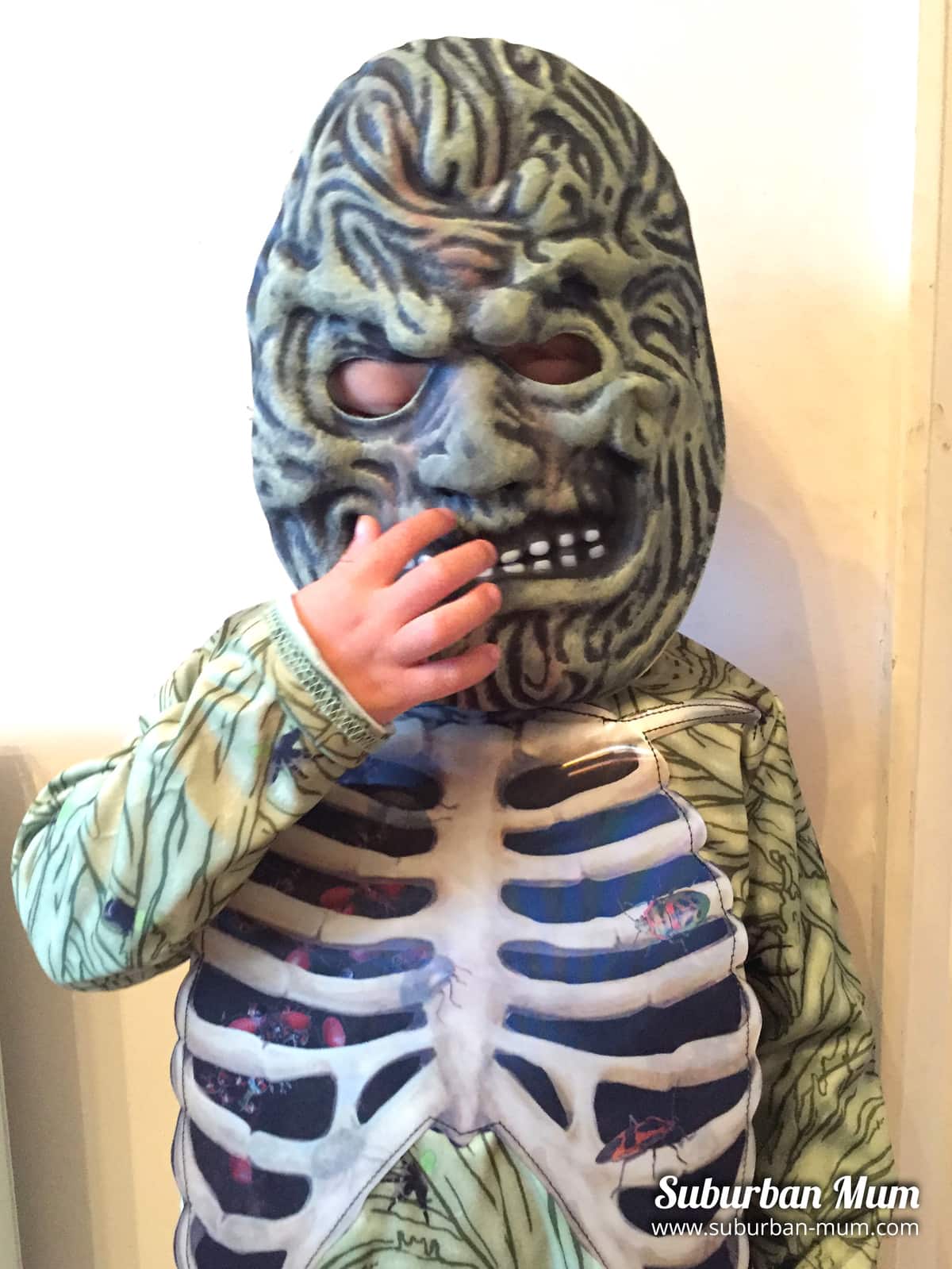 What were your favourites for October?
Linky rules
Each month I will list five things that my family and I have been into – be it a favourite song/band, a new programme on TV, item of food, gadget place(s) we have visited etc…
You are very welcome to join in and do the same OR post any of your own favourites – pretty much any top 5 list goes.
Please grab my badge (below) and add it to your post, or link to me via a text link
Post your link at the bottom of this page
Use the hashtag #OurFaveFive on twitter and tweet me @suburb4nmum with the URL of your linked up blog post and I will RT
Leave me a comment and I will comment on each post linked up
Please comment on the post before yours
The linky will open the last Friday of each month
That's it!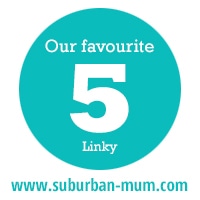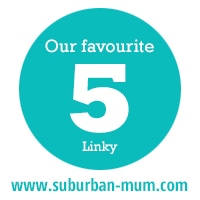 Copy and paste this HTML code into your blog post:
*By linking up to Our Favourite Five you are also agreeing to receive a monthly reminder email. Your email will NOT be used for any other purposes.

[inlinkz_linkup id=673833 mode=1]