I'm currently still in denial about Autumn – even though it's getting darker earlier and the weather is milder. Weather dependent –  if it's still relatively warm and dry outside I have been letting the boys play in the garden as I know it won't be long now before the garden will be a "no-go" zone and the Summer will officially be done and dusted.
E has settled right back into the swing of school and loves his new teacher. M started the school nursery (preschool) last week and seems to be really enjoying it so far. He doesn't know any names of the other children he's played with yet but I know it's only a matter of time. He came out one day last week and told me that he "went on the slide 100 times" which was so funny. E also spotted him the other day too and they had a natter over the fence which is super sweet!
September for us has been mostly about getting back into routine – here are our favourites for the month.
Canterbury, Herne Bay and Whitstable
It's become a bit of a tradition since E started school that we go on a little short break before the start of the school year. His school tend to lump a few INSET days together at the beginning of September so he starts a little later than usual. This year, we took a short break to the Kent coastline. We spent a day Canterbury and went to to the Cathedral before heading to a lovely holiday park where we stayed in a friends caravan for a few days. The boys had a whale of a time. They loved being able to go swimming every day, being a stone's throw away from the beach and generally loving the freedom of being able to head outside and ride their bikes to their heart's content. I think we will definitely be visiting again.
Proud Mum moment
E has settled right back in at school and at the end of his first full week back he came out of school and presented me with this: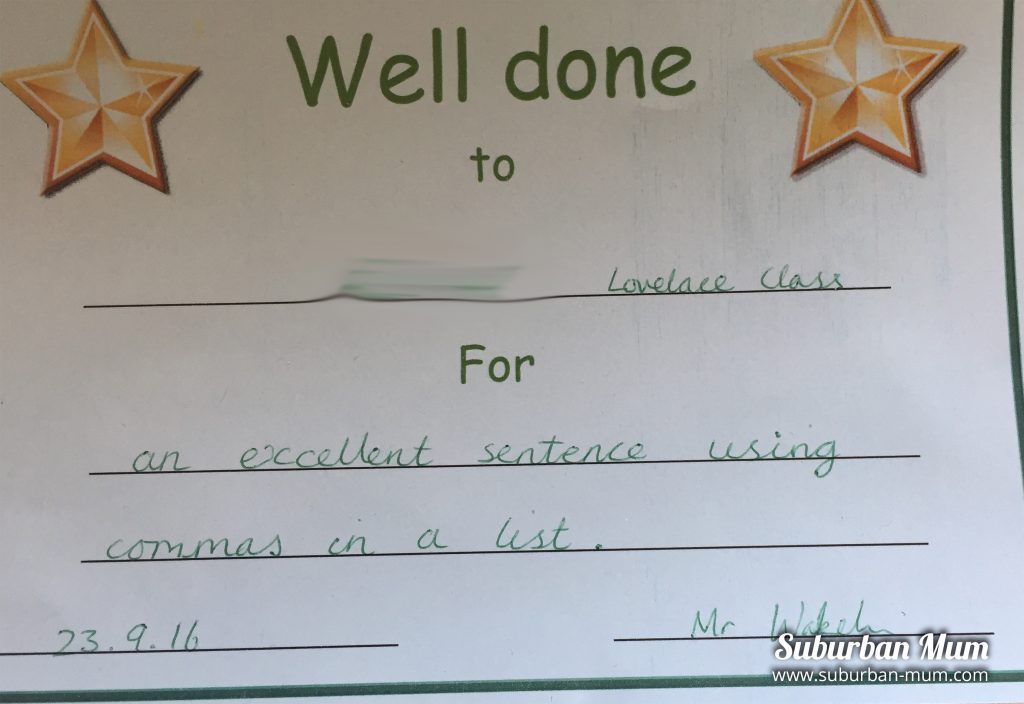 Clever boy!
New Washing Machine
You *may* have seen my review this week of a certain sparkly new piece of tech in our (tiny) kitchen. I know it sounds weird to love something so boring as a washing machine but it's really really good!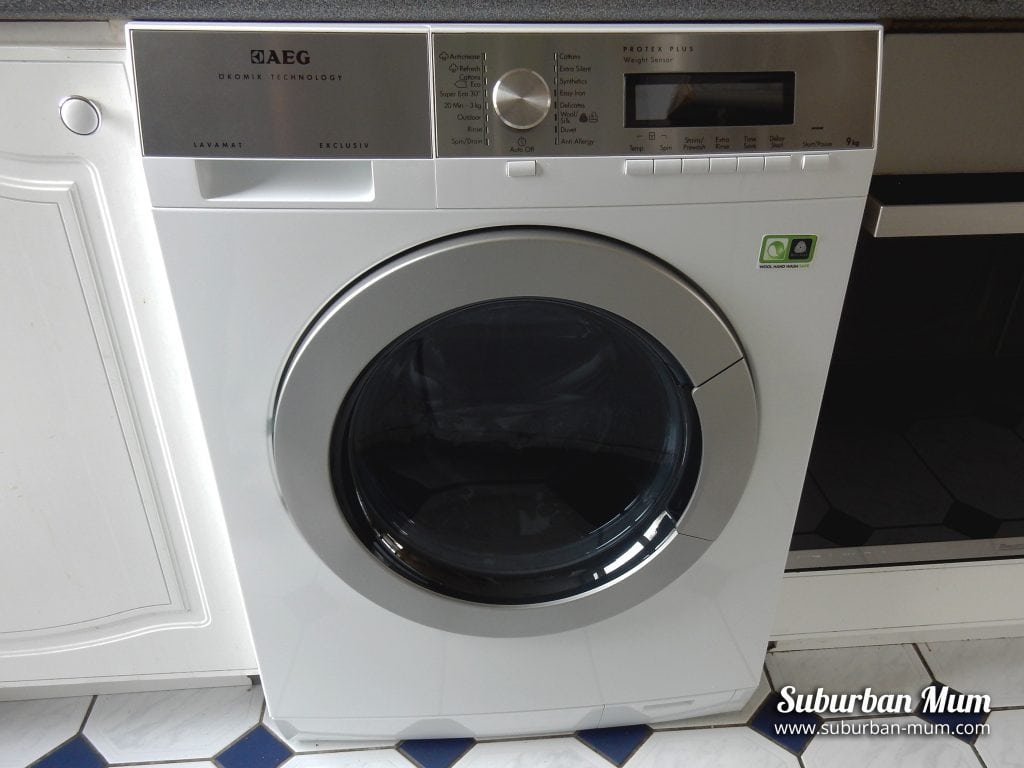 Marvel Universe Live!
Super Heroes have been on the boy's radar for a good few years now so we were very lucky to be able to go and see Marvel Universe Live! through my work. It was AWESOME! The boys were literally glued to their seats with the fast-paced action. There was not a dull moment and the show was packed with stunts. M did fall asleep near the end though – after asking after Hulk through the show!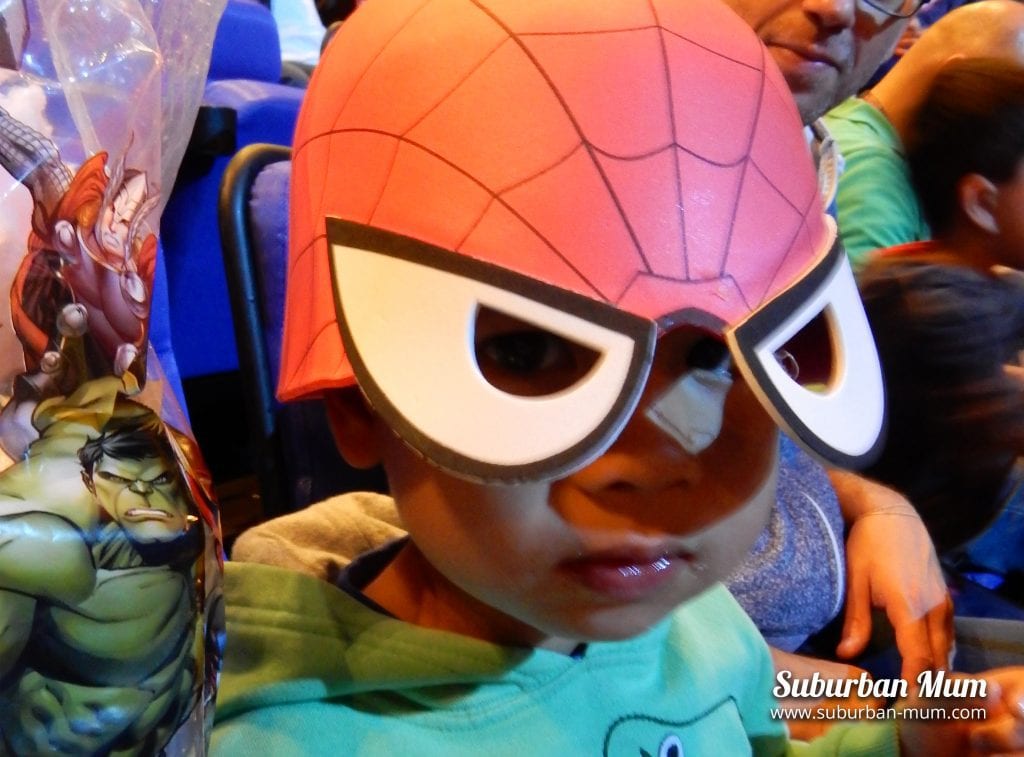 Can't stop the feeling
E's new favourite song at the moment – he LOVES singing to it whenever it's on the radio! I think we'll definitely have to them to see the movie Trolls when it's out. Gotta love a bit of Timberlake!
What were your favourites for September?
Linky rules
Each month I will list five things that my family and I have been into – be it a favourite song/band, a new programme on TV, item of food, gadget place(s) we have visited etc…
You are very welcome to join in and do the same OR post any of your own favourites – pretty much any top 5 list goes.
Please grab my badge (below) and add it to your post, or link to me via a text link
Post your link at the bottom of this page
Use the hashtag #OurFaveFive on twitter and tweet me @suburb4nmum with the URL of your linked up blog post and I will RT
Leave me a comment and I will comment on each post linked up
Please comment on the post before yours
The linky will open the last Friday of each month
That's it – enjoy! I hope you find some new things to try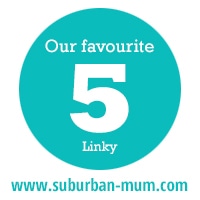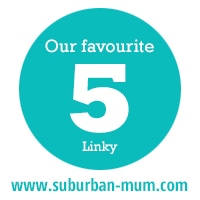 Copy and paste this HTML code into your blog post:
*By linking up to Our Favourite Five you are also agreeing to receive a monthly reminder email. Your email will NOT be used for any other purposes.

[inlinkz_linkup id=664830 mode=1]