A couple of weeks ago, near the end of November, we were invited to a little Christmas event in Wimbledon. It's practically on my doorstep so it would have been rude not to attend right?
The event
Pines and Needles were holding a little festive cheer at their pop-up shop where we could go and choose our tree, enjoy some mince pies, fizz and carol singers. This certainly got us into the festive mood.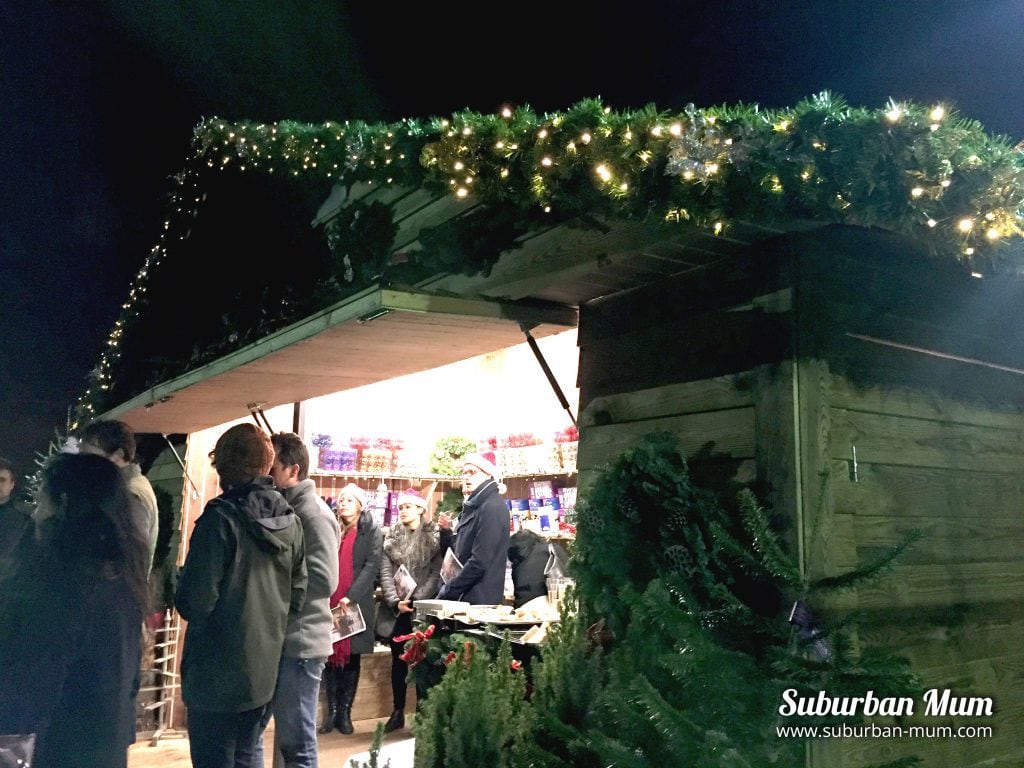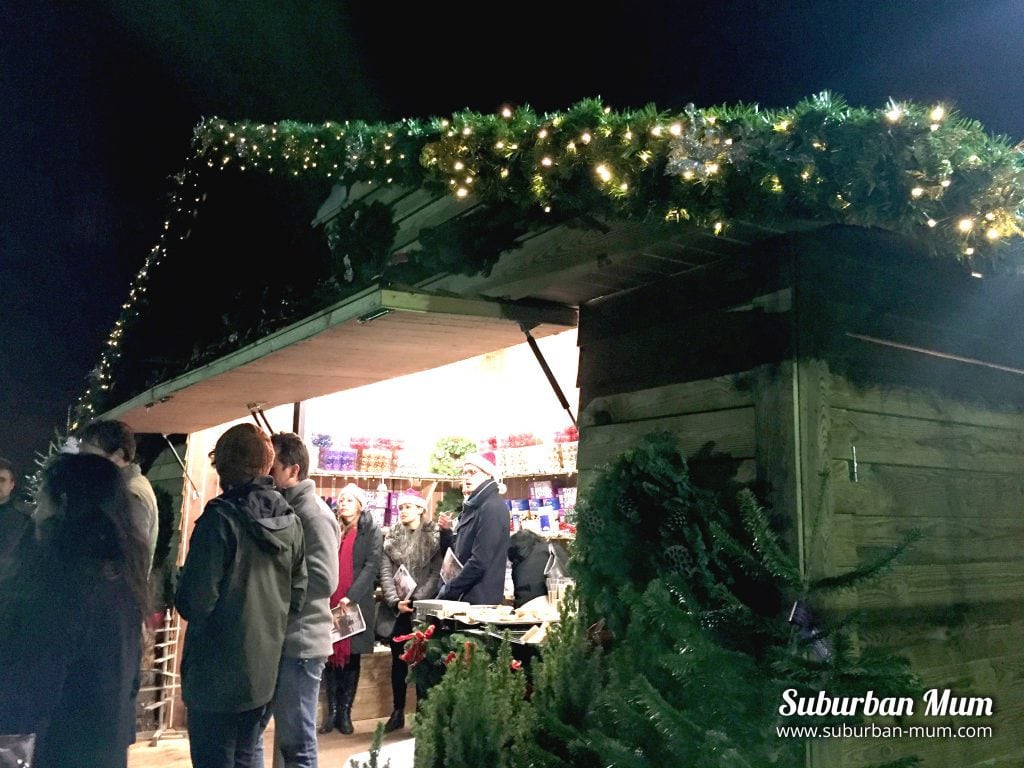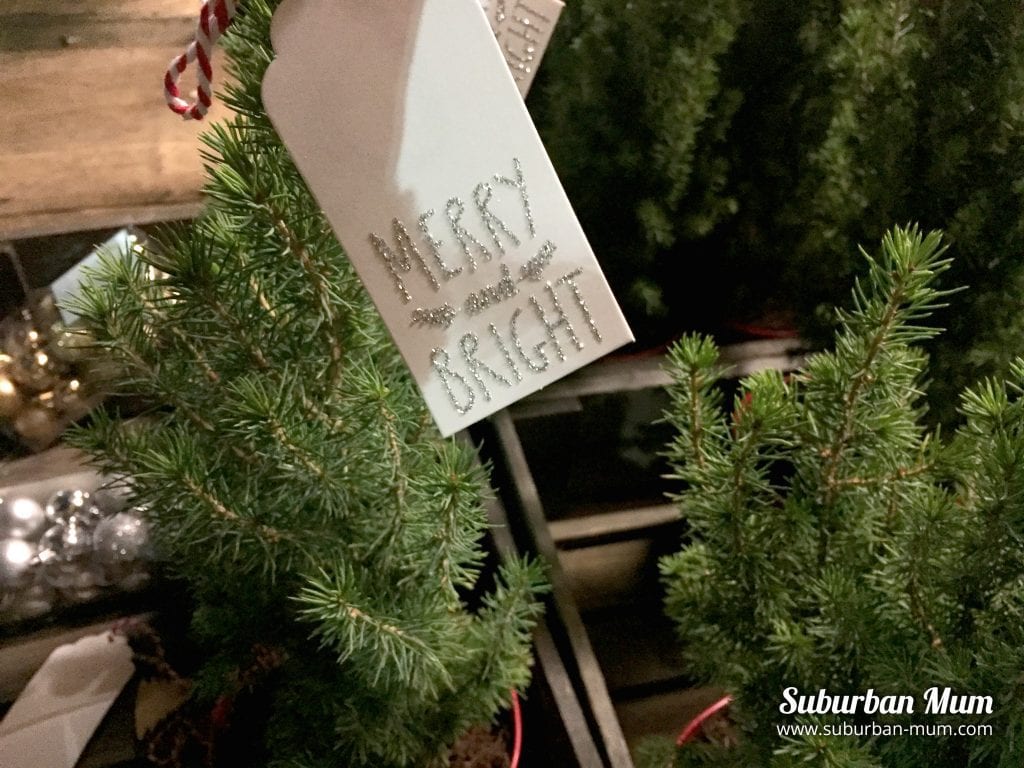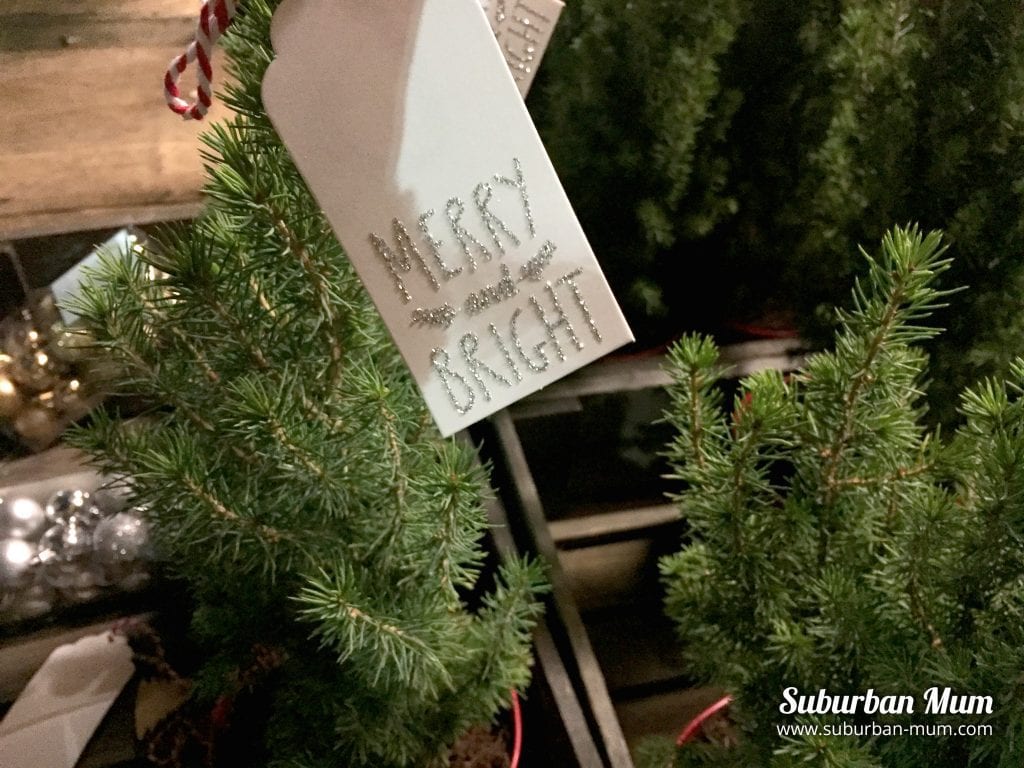 Choosing a tree
We've been buying a real tree for around six years now. Prior to this, we had a 4ft fiber optic tree but once we'd made the transition there was no looking back.
Choosing a tree as a family has become a real Christmas tradition for us. We usually pick a weekend around the middle of December to head down to our local garden centre. The boys love getting involved (although they do tend to start getting bored with the choosing process after a while)  but this is because the trees are usually netted up and you have to open each one to inspect them until you find the right one.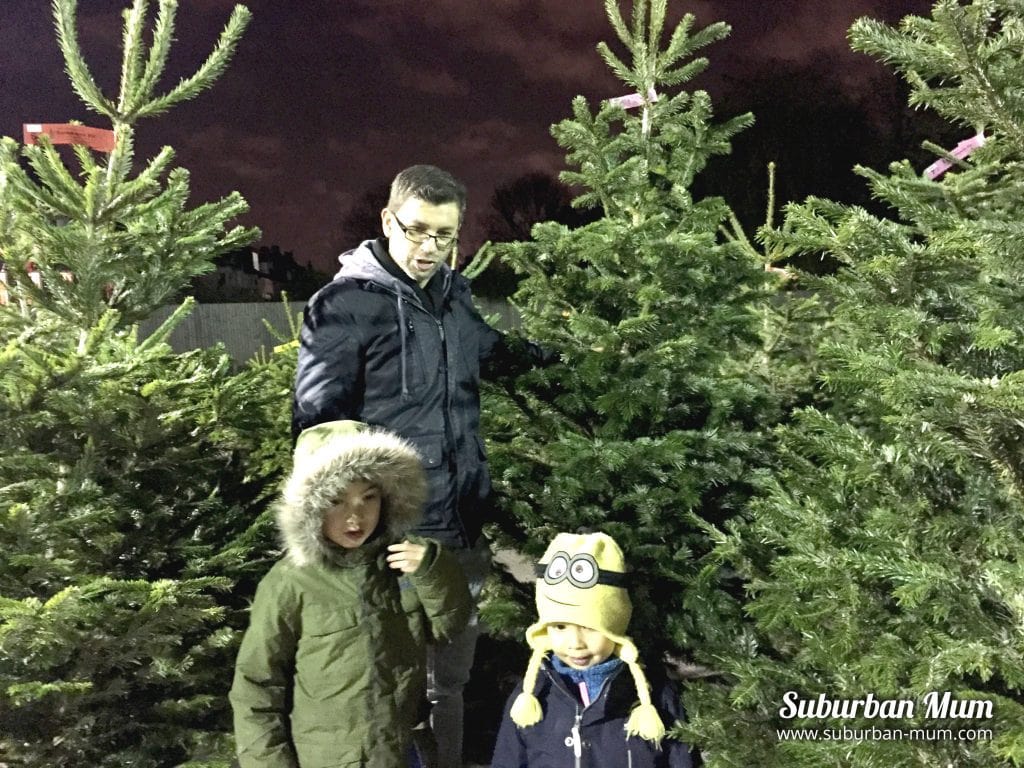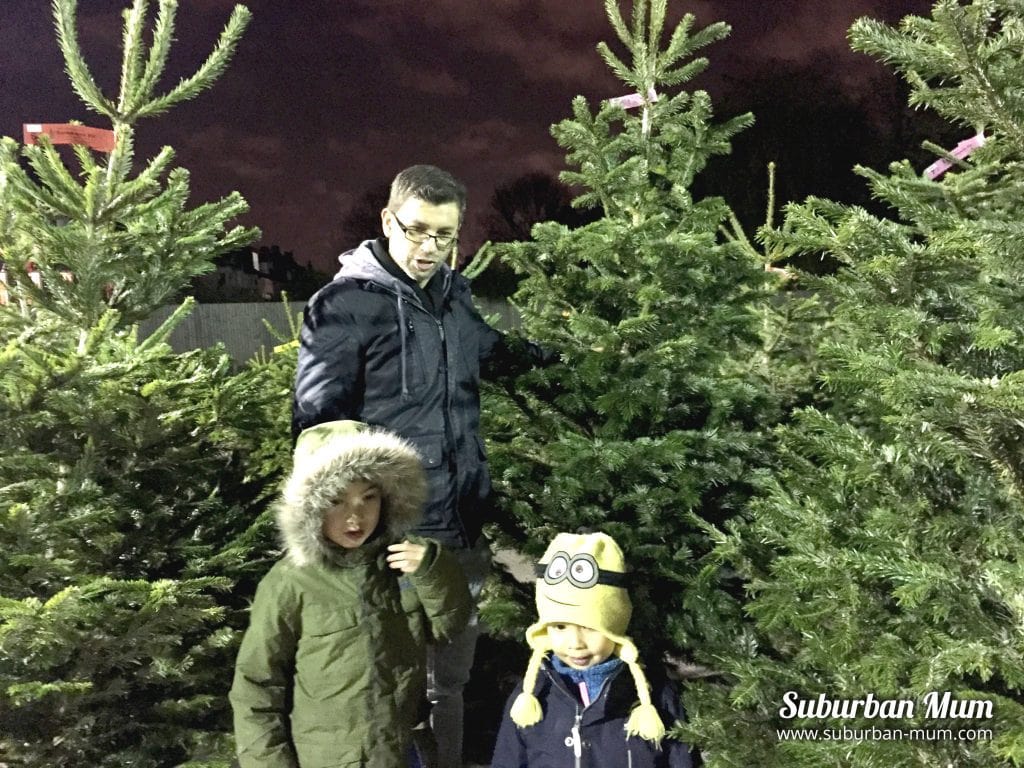 We are quite specific about the size of our tree because it has to fit in a set space in our living room. It means that out tree can't be too wide. With this in mind, we set about hunting for our tree for 2016. The first thing that struck me with the Pines and Needles pop-up shop is that there are plenty of space for the trees. It's set within Wimbledon Park, and all the trees are beautifully lined up. (no netted trees in sight) We simply walked amongst row and rows of trees to find the shape and size we were looking for.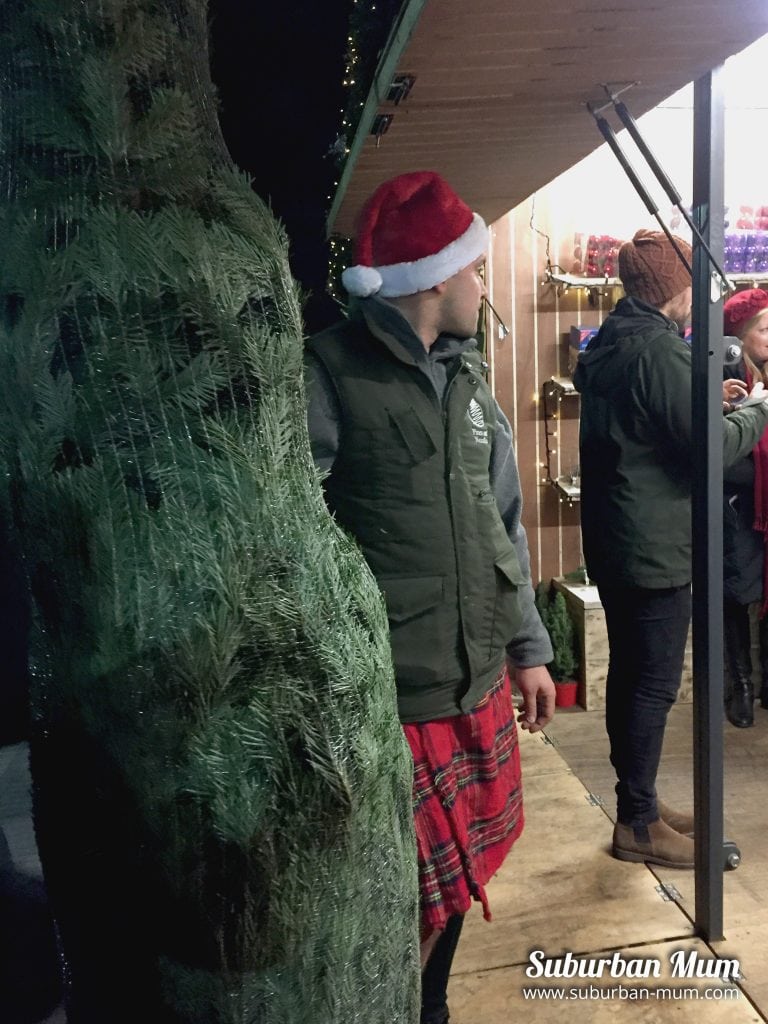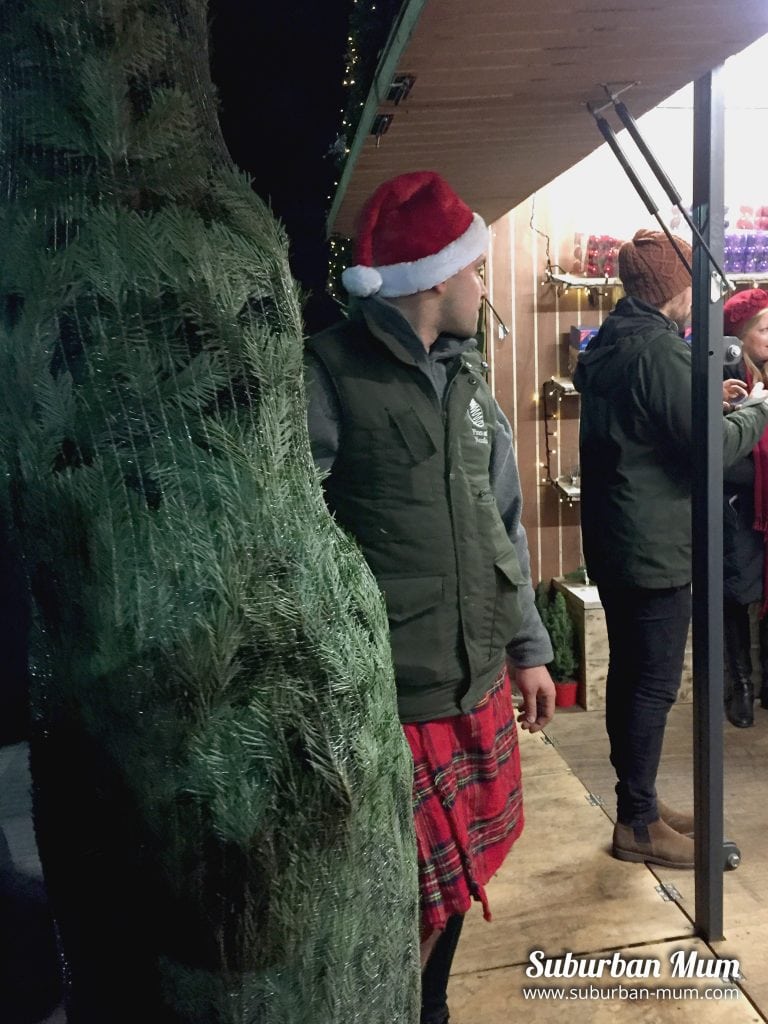 About Pines and Needles
Pines and Needles are a family-run business started by brothers Josh and Sam Lyle back in 1995. They use British trees that have been grown in sustainable forests in the Scottish Highlands (this explains the kilt-wearing staff members!) There are now over 20 locations in and around London where you can buy a Pines and Needles tree and if you can't get to any of these locations you can order online for one to be delivered direct to your door.
Delivery
Once we'd chosen our tree it was packed up ready for delivery the following day. It turned up first thing on Friday morning with two very festive looking delivery men in kilts and Santa hats. I have never seen the boys so excited about a delivery!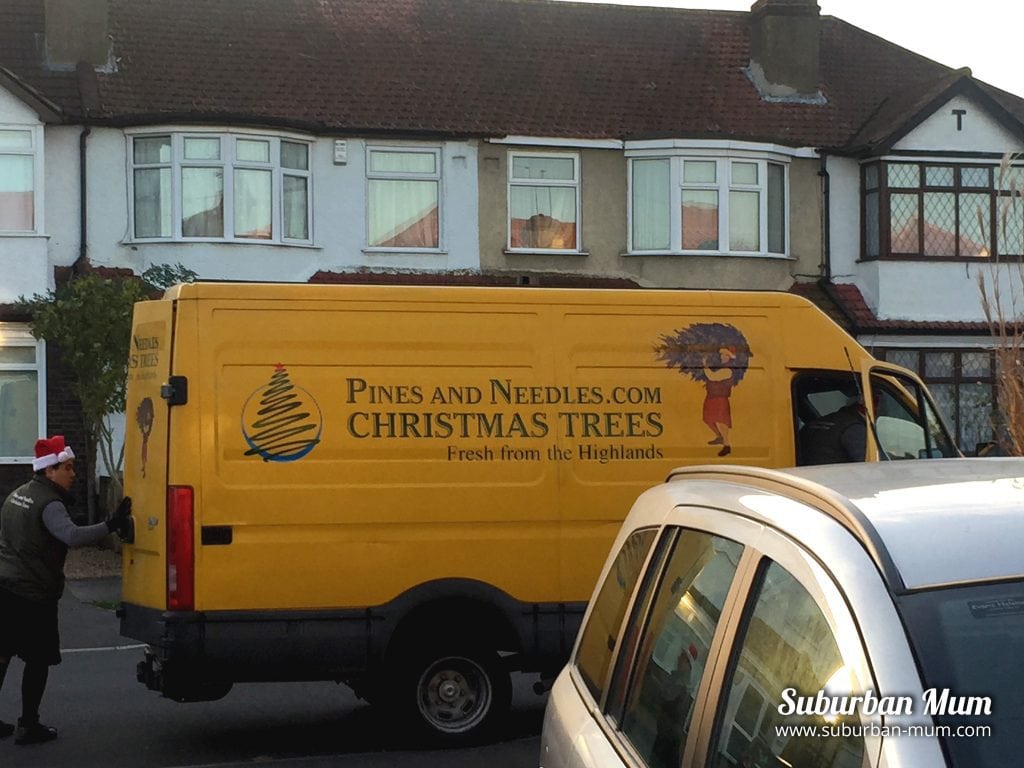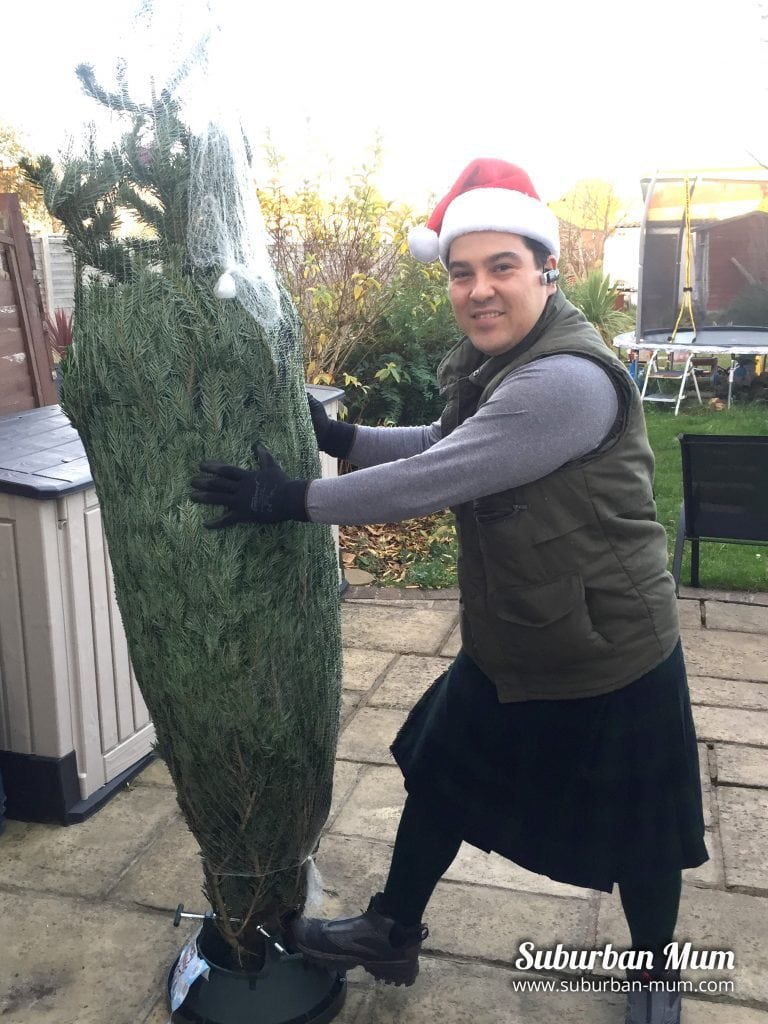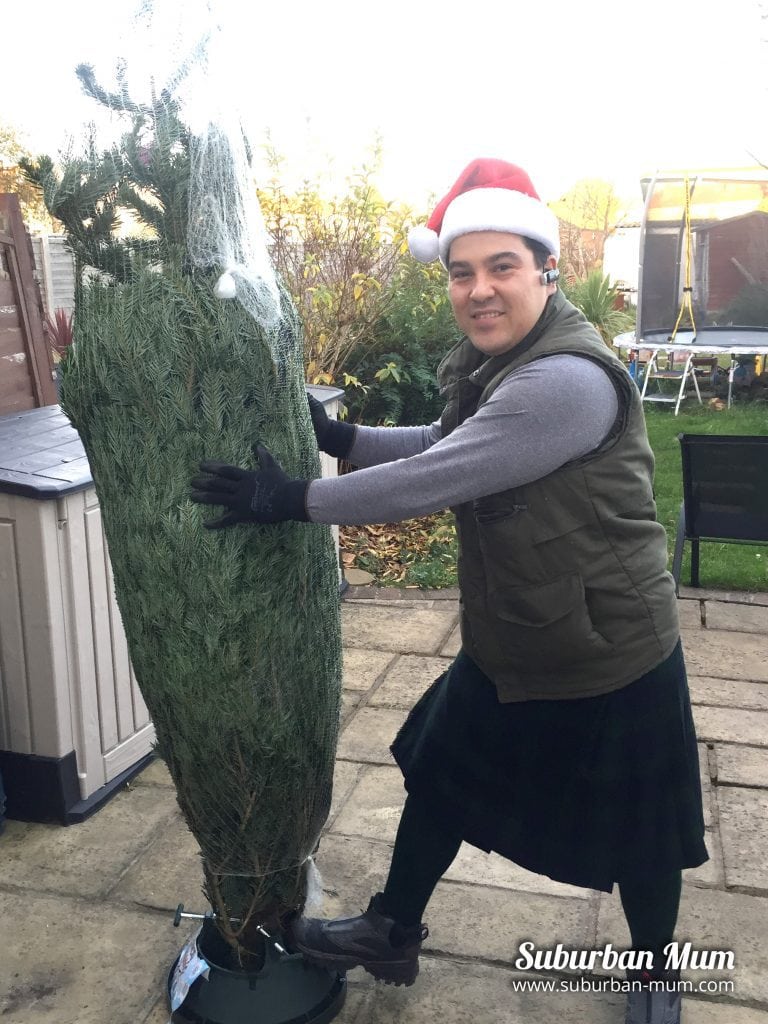 As well as our tree the boys were given little mini trees which they have put pride of place in their bedroom. I needed time to clear out and make space for the tree so we left the tree in its stand (with water) outside for a week before bringing it in.
I was a little worried whether the tree would last until Christmas (it was delivered to us on 25 November) but we were assured by the Pines and Needles team that as long as we cut off the trunk before placing in the stand and watered it regularly then we shouldn't have any problems. So far, the tree looks as good as the day we picked it and the smell of pines is just amazing! There are some other tips to make sure your tree survives Christmas on the Pines and Needles blog.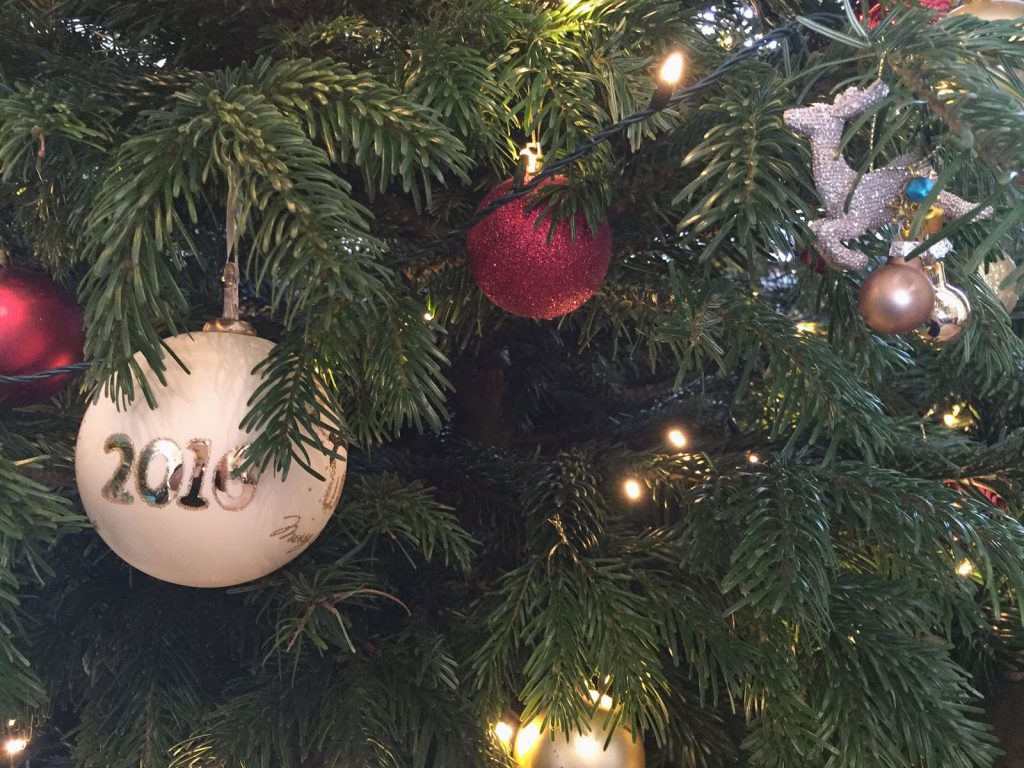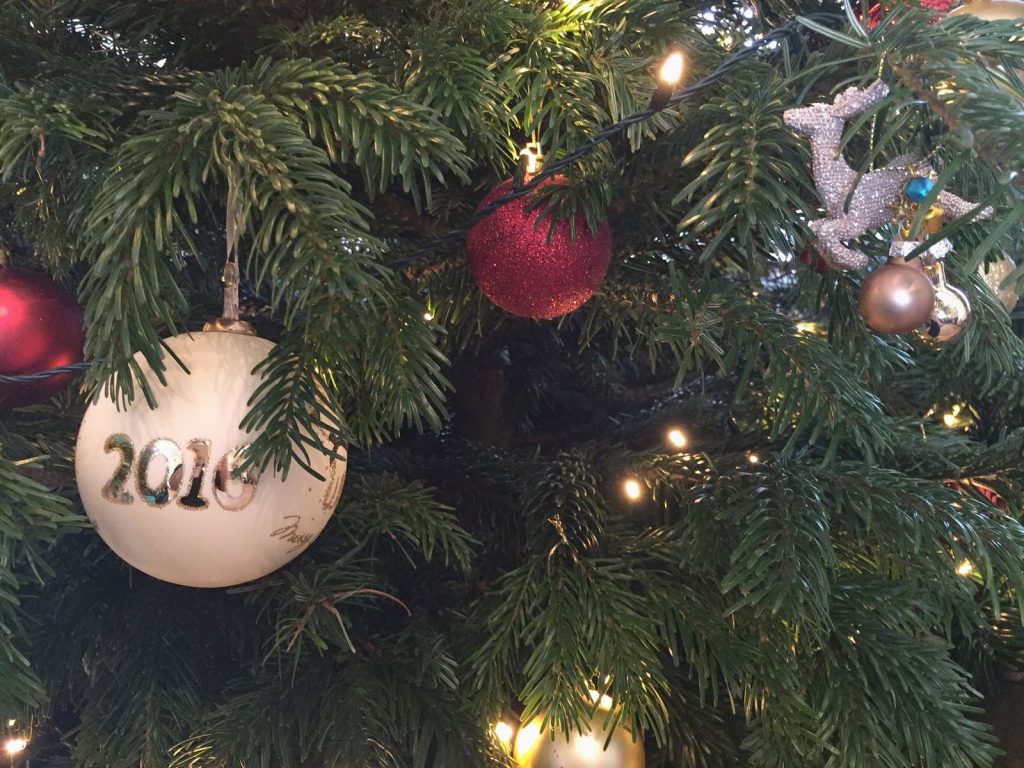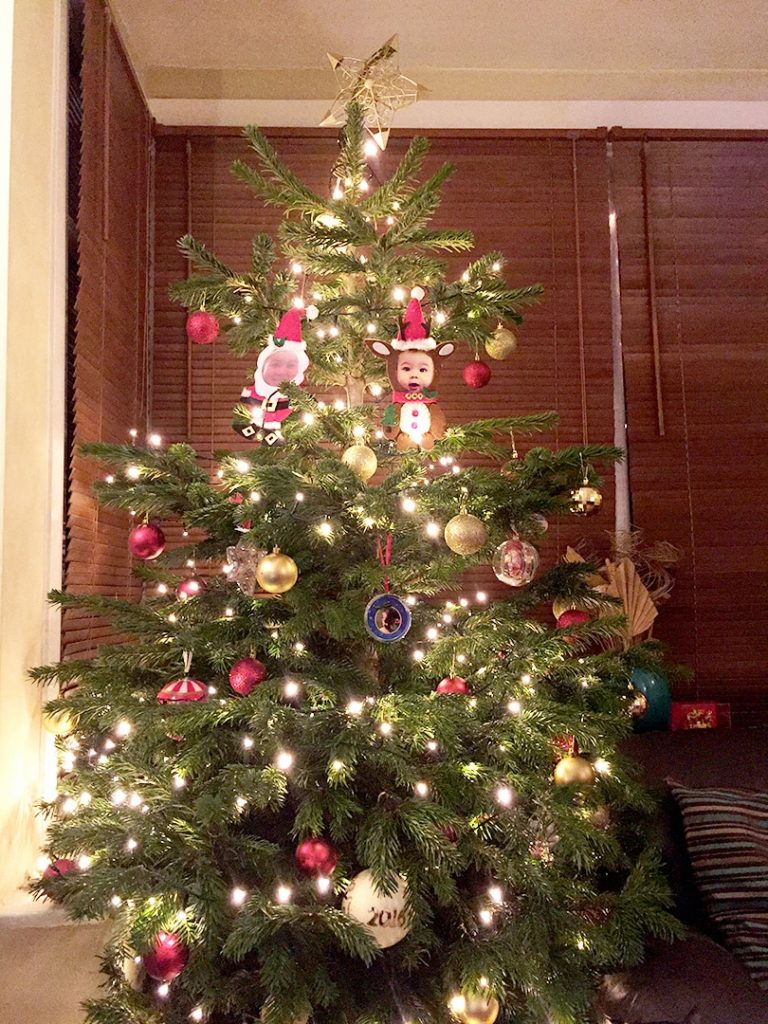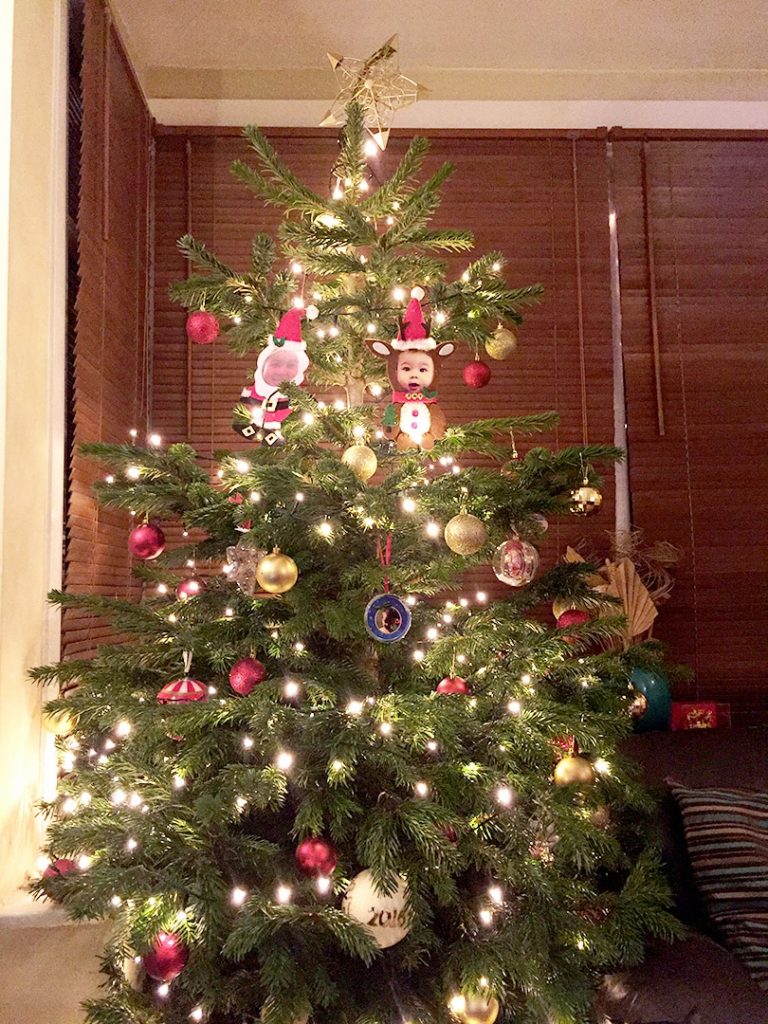 We decorated it last weekend and absolutely love it!! I think it's our best tree yet. Now all I need to do is wrap the bazillion presents I currently have dotted all around my house!
*We were gifted a Christmas tree from Pines and Needles for the purpose of this post. All thoughts and opinions are my own