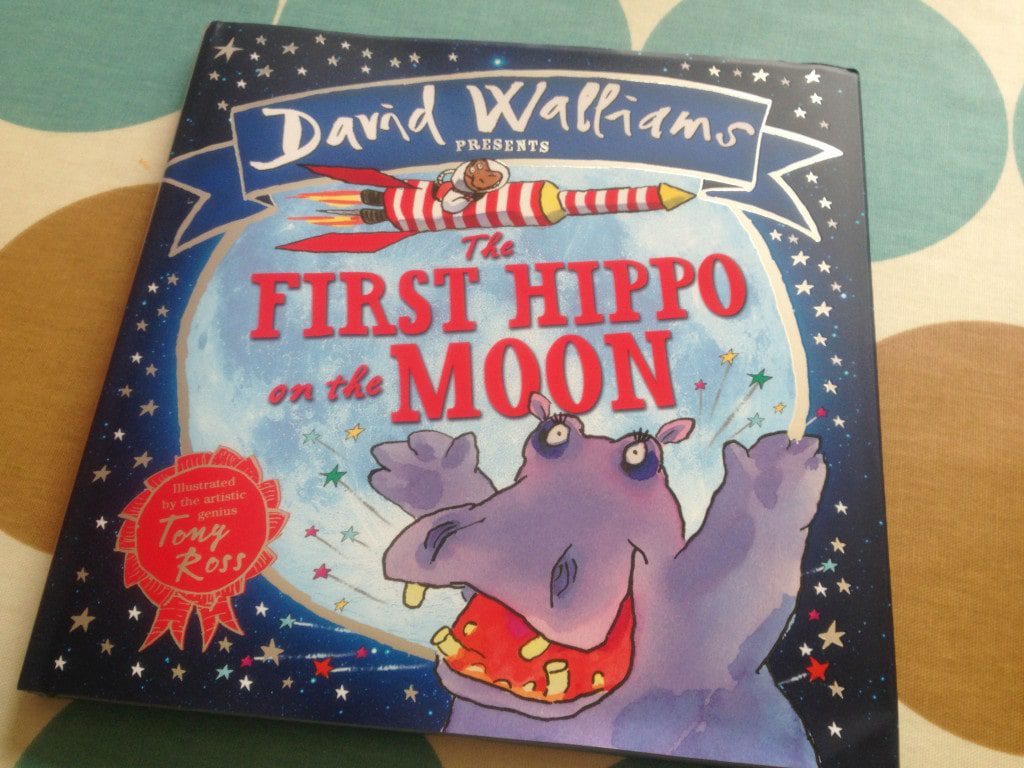 E loves a good bed time story so when we were given the chance to review David Walliam's new book we jumped at it. We've not read any of David's other childrens books so I didn't really know what to expect. The story is about two  hippos who both dream of being the first hippo on the moon.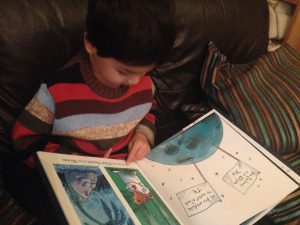 When the book arrived, E sat and studied the pictures for a good while. (we were saving it to read at bedtime) The book is really beautifully illustrated and had a Quentin Blake (Roald Dahl books illustrator) feel to it.
I found it quite difficult to read at first as there were lots of different voices and repetition ("hippo po rocket" for instance) but E found the story hilarious. Ultimately the books is about friendship with some good old toilet humour added to the mix (what a great combination!)  – both hubby and I have re-read it with E numerous times.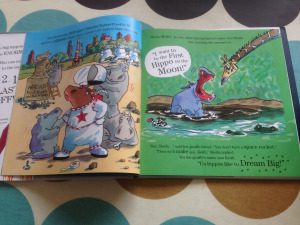 The first Hippo on the Moon is available to buy on Amazon here.
Some of David Walliam's other titles include: The Slightly Annoying Elephant, Awful Auntie and Gangsta Granny
You might also like: