If you fancy an evening of 80s nostalgia where you can let your (permed) hair down and enjoy some music, you won't want to miss Footloose the musical.
The show has been touring around the UK over the last year, and its final stop is at The New Wimbledon theatre until Saturday 20th August.
About Footloose the Musical
Based on the popular 80s movie starring Kevin Bacon, Footloose the Musical is about teenager Ren McCormack who moves from Chicago to a small town called Bomont. Here, he discovers that rock music and dancing are forbidden, and he desperately wants to bring some fun and excitement back to the kids in Bomont.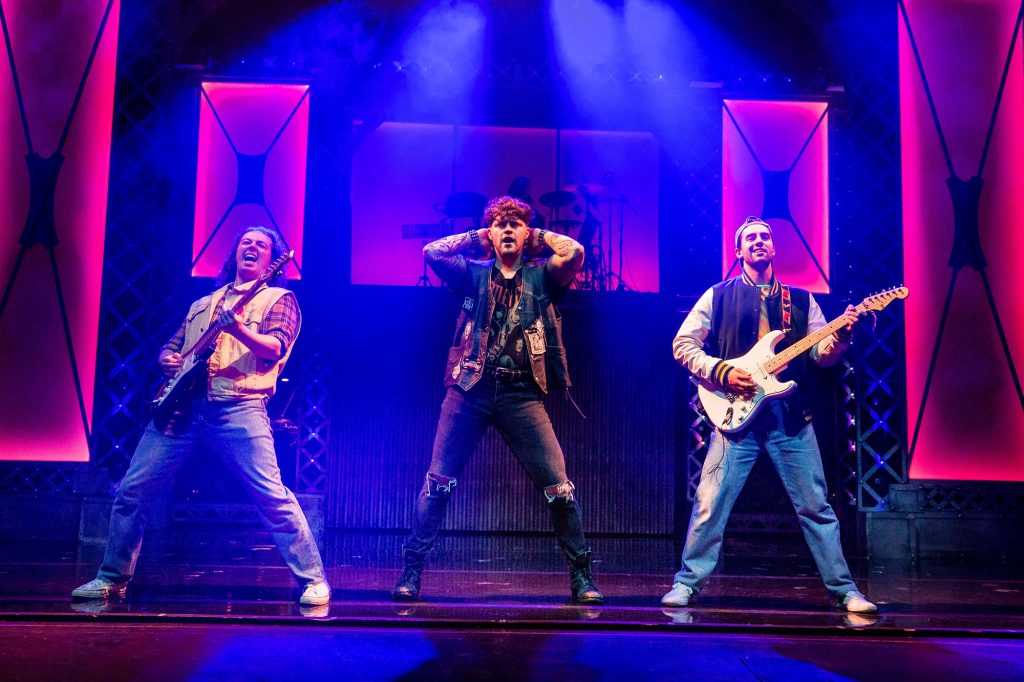 Footloose the Musical – our review
The production kicks off straight away with its iconic theme tune. Joshua Hakwins plays a very believable angst-ridden Ren and we were absolutely blown away by Lucy Munden's (Ariel) voice. Of course, my boys were most looking forward to seeing Aston Merrygold (of JLS fame) on stage, and he did not disappoint. Playing Ren's best friend Willard he stole the show with many of his comedy moments. Many of the actors also play instruments throughout the course of the show which was impressive.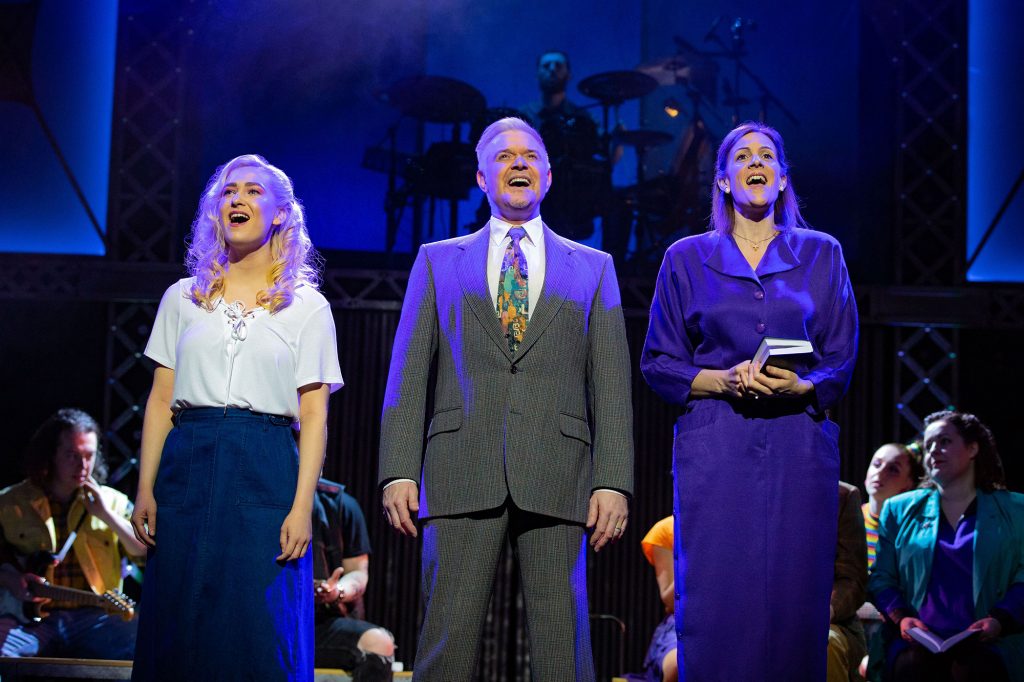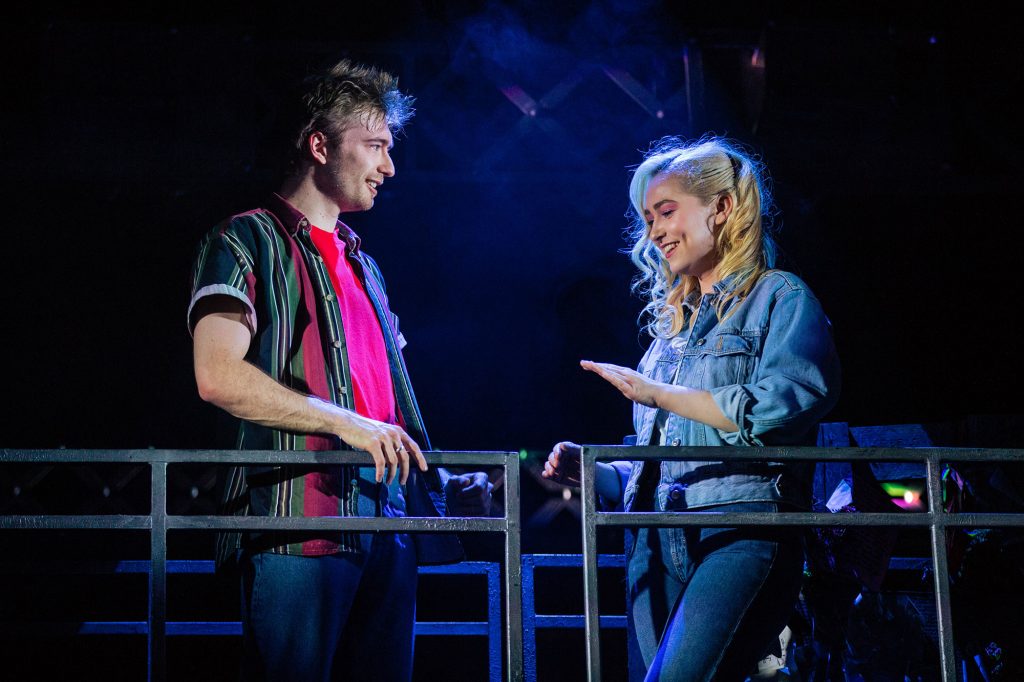 Overall, we absolutely loved the show, it was thoroughly entertaining. When I asked my 9-year-old what his favourite part was, he simply replied "all of it", and I agree. The show had us all clapping along, singing and dancing, we were all up on our feet by the end of it, not wanting the production to finish. We thoroughly enjoyed the medley of songs at the end and we even got to see Aston's signature back flip!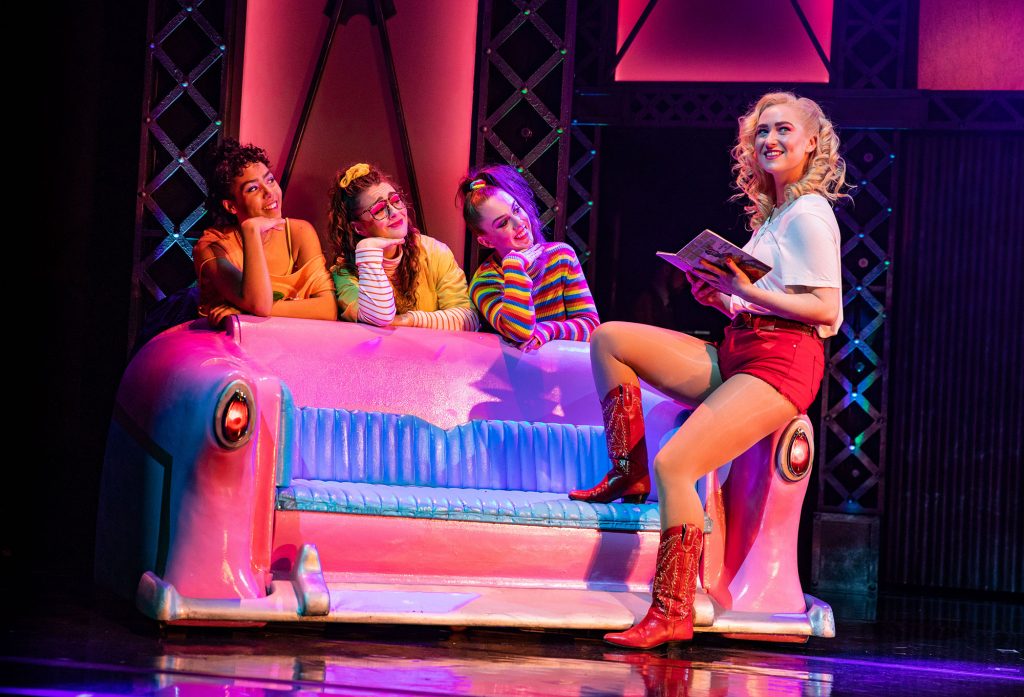 Catch Footloose before Saturday August 20th
Footloose is on at the New Wimbledon Theatre with twice-daily showings until Saturday, August 20th, 2022. Tickets start from £18. The show is suitable for kids aged 8+ although there is some bad language and sexual allusions.
Getting to New Wimbledon Theatre
The theatre is easy to get to via public transport by train and is a 10-minute walk from Wimbledon Station. You can also get there via buses which stop outside the theatre. If you visit by car, you can park in Hartfield Road Car Park which is a short walk away.
Photo credit: Mark Senior