Thanks for coming over from Lycrawidow this is my fourth post for #12DaysofParenting, you can read my first post here which also explains a little about what this is about.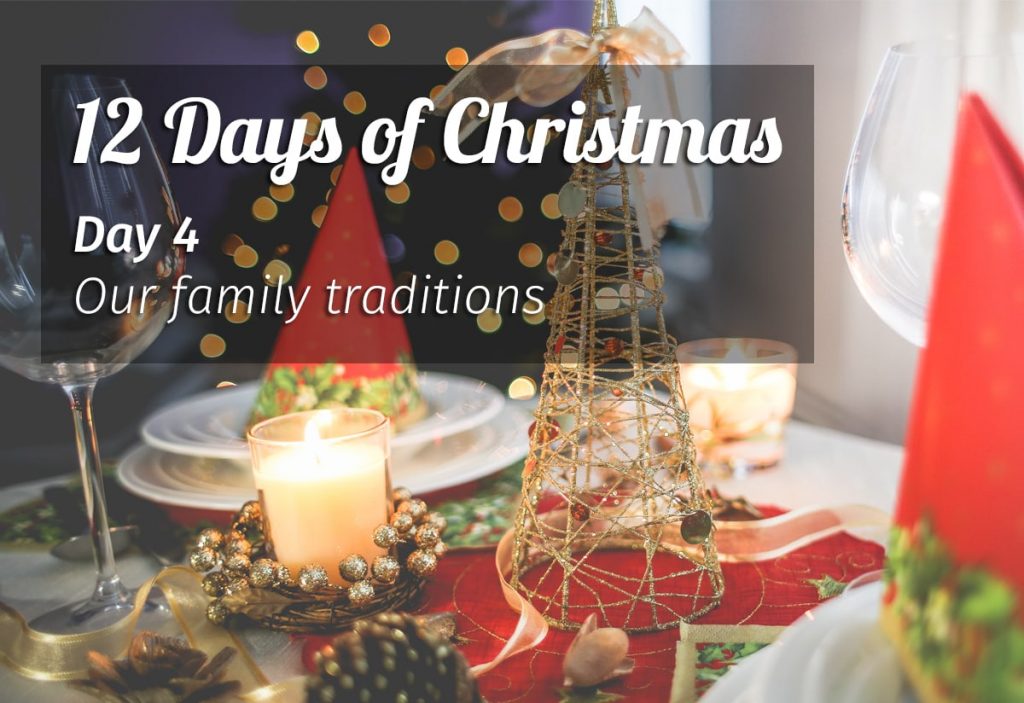 Here are some of our family traditions:
Growing up, I don't remember many Christmas traditions. Being Chinese, although my parents celebrated Christmas, it wasn't as big a deal as Chinese New Year. We still put decorations up and had a tree, and mum would buy us presents, but I don't remember writing a letter to Father Christmas, and we didn't have stockings. That's not to say we didn't enjoy the festive season though it was a real big family affair and I always remember my aunt would really go to town and have everyone over to her house.
Since having children, I've been keen to start some traditions of my own a lot of these I'm sure most of you do already, but this is what we do in the Suburban Mum household.
Christmas tree
We always go as a family to choose our tree together, and it tends to go up 12 days before Christmas. Mr H always puts the fairy lights on the tree and the star at the top. The boys and I do the rest.
Christmas Decorations
Since E was born, I have bought a new decoration each year to add to our collection. The idea is that when the boys eventually move out (*sobs*), they will each have their own collection of decorations to take with them into their new home.
Stockings
These are always opened on Christmas Eve and usually contain some small gifts, a book and some chocolate coins
Christmas Eve Box
My lovely got crafty friend Natalie has always been fantastic at creating a little Christmas Eve box or hamper packed full of goodies for the boys. It puts me to shame! It usually contains ingredients to make hot chocolate (along with mini marshmallows) candy canes (to stir the hot chocolate with) a bag of reindeer food to sprinkle outside before bedtime, amongst other things.
Pyjamas
New PJs are a must for the boys on Christmas Eve. The last few years, they have always been Christmas based, but this year I've just gone for things they are into like Star Wars and Thomas because M point blank refused to wear the ones I bought him last year the other day!!
Baking
When I manage to find the time, I do love to bake, and it's fast becoming a tradition of ours to bake up a batch of gingerbread to make and decorate a house with.
Christmas outfit
When the boys were babies, I loved nothing more than to dress them up as cute baby Santas or Reindeers etc. Now they are older, I can't get away with that anymore, so have to settle with a smart(ish) outfit for Christmas Day, which may or may not include a Christmas top!
Christmas movie
We love a Christmas movie, and one of our absolute favourites is The Polar Express! You can even have the Polar Express Train Experience in real life, which can make for a lovely early Xmas present for your familyThere is just nothing more wonderful than snuggling up with your children with a hot chocolate and a festive movie.
What family traditions do you have?
Read my other 12 Days of Christmas posts: