With the UK having just announced school closures due to Covid-19 until further notice, many of us will be having to home school our children for the foreseeable future. I am a little apprehensive as to how this will go with the boys. Both Mr H and I are also having to work from home so that it will be a completely new routine for us all. We will, of course, do our very best. I have collated some of the free home learning resources for children currently very kindly being offered to help us through this period; I hope you find them useful.
Do let me know if you know of any others and I will continue to update this list!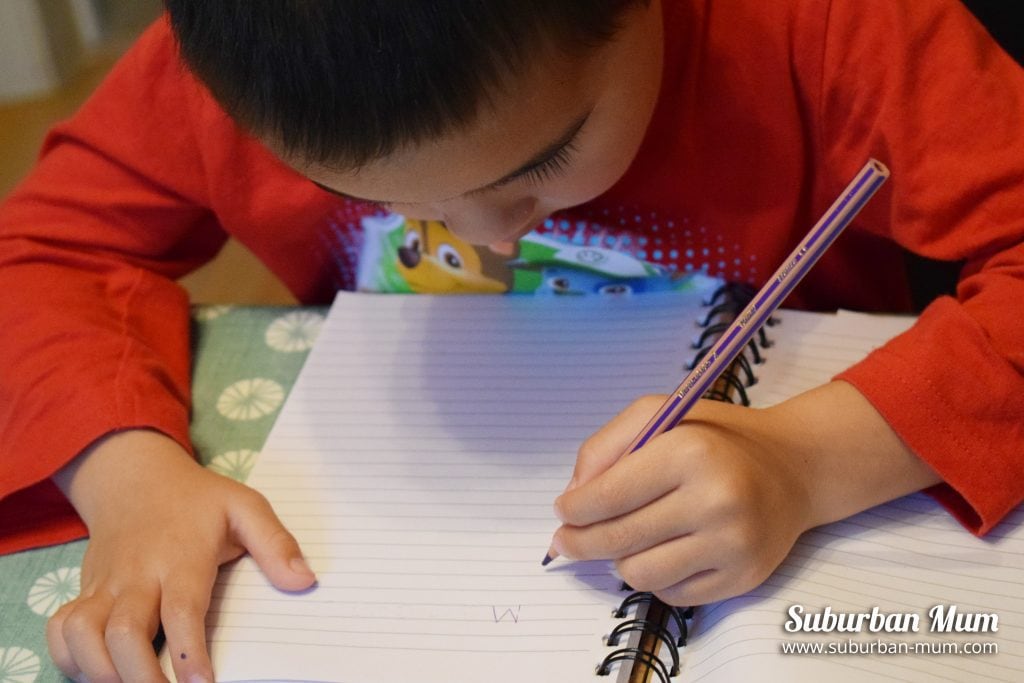 Anorak Magazine
A Story-telling challenge, Wordsearch and colouring pages to download. Get them here.
Audible
All children's story books are currently free to stream and listen to on desktop, laptop, phone or tablet.
Beanstalk
Online learning resources for children aged 1-6.
Blockly
Learn fun computer programming skills.
CBeebies Radio
Listening activities for the younger ones
Corbett Maths
For help wth GCSE revision, there are free downloadable worksheets and papers.
Cosmic Kids Yoga
Yoga videos aimed at kids to help them build strength, balance and confidence.
Colouring sheets from Birmingham Dogs Home
Perfect for those that are dog lovers! Download the colouring sheets here.
David Walliams Audio Stories
A free audio story every day for the next 30 days (from March 23, 2020) from 'World's Worst Children stories"
Disney
Disney-themed colouring sheets.
DK Find Out
A general interest site with fun facts, quizzes and games.
Draw with Rob
A draw-a-long with multi award-winning author/illustrator Rob Biddulph.
Duolingo
Learn languages via the app or on their website.
Education City
21 day free trial of fun games and resources for children aged 3-12. There's also some free downloadable resources available.
Futurelearn
Access to 100s of courses in a wide range of subjects. Suitable for older children.
Frugi downloadable activities
Colouring-in sheets, word searches and more. Download them here.

Long Creations
COVID-19 Tim Capsule worksheets.
Mathletics
Offering free downloadable workbooks from Reception right through to Year 8. Access the Mathletics workbooks here.
MathInEnglish
Thousands of downloadable worksheets, workbooks and brain teasers.
Microsope A-Z
A useful guide to microscopes with a glossary of terms and information on buying a microscope for home and other settings.
Mystery Science
Currently offering a free limited trial to a few thousand people to access Science resources.
National Geographic Kids
Noisy Crow
Downloadable information book explaining coronavirus to children, illustrated by Axel Scheffler.
Orchard Toys
Printable worksheets and activities from craft ideas to recipes and colouring sheets. Great for youngers kids.
Oxford Owl
Free eBooks for children aged 3-11
PE with Joe Wicks
9am every weekday morning, join Joe Wicks on his YouTube channel for a 30 minute PE session.
Phonics Heroes
US-based so you will need to convert their grades to our year groups. Free 30 day trial to access their resources.
Phonics Play
Free access to phonic games and resources.
Reading Eggs
Helping kids learn to read using interactive reading games and lessons. They offer a free two week trial.
Home Learning Packs from Scholastic
Seneca
Revision content for those revising GCSE or A levels.
Scratch
Creative computer programing games.
Staedler Teacher's Club
Available to access free, curriculum-linked teaching resources to use at home. Simply register as a Teacher's Club member.
Sumdog
Free FULL access to Maths, Spelling and Grammer for the duration of your school closure up until the start of the school holidays.
The Maths Factor
Created by Carol Vorderman, there's currently free access to resources until the school's open again.
Timetables Rockstars & Numbots
Offering schools free access to Times Table Rock Stars for a maximum of 60 days. Although parents cannot sign up to this, it is worth passing the offer onto your school who can then set up an account and pass onto pupils to use during school closure. The same applies for their sister site Numbots.
TTS
Download Home Learning Activity books
Twinkl
Twinkl are currently offering a one-month membership for FREE so that we can continue to our children's education during school closures. All you have to do is head over to www.twinkl.co.uk/offer and enter the code PARENTSTWINKLSHELPS
Uni-Ball Handwriting Sheets
Practice handwriting with these worksheets.
Virtual Soccer Schools with Chelsea Football Club
Running over the Easter holidays, Chelsea Foundation are offering online sessions for children aged 4-14.
World eBook
Over 3000 eBooks and Audiobooks available for free at World eBook
World Geography Games
Explore and learn about the world with these interactive educational quiz games.
Writers HQ
Offering weekly 60-minute webinars on Crowdcast where kids can learn how to write a novel. Suitable for kids aged 7-11. Limited spaces available each week so be sure to book your place in advance.
This list isn't exhaustive and can be updated with new home learning resources for children if you find any that aren't listed. Another way to determine what free home learning resources for kids is available is to contact your child's school.
Pin it for later: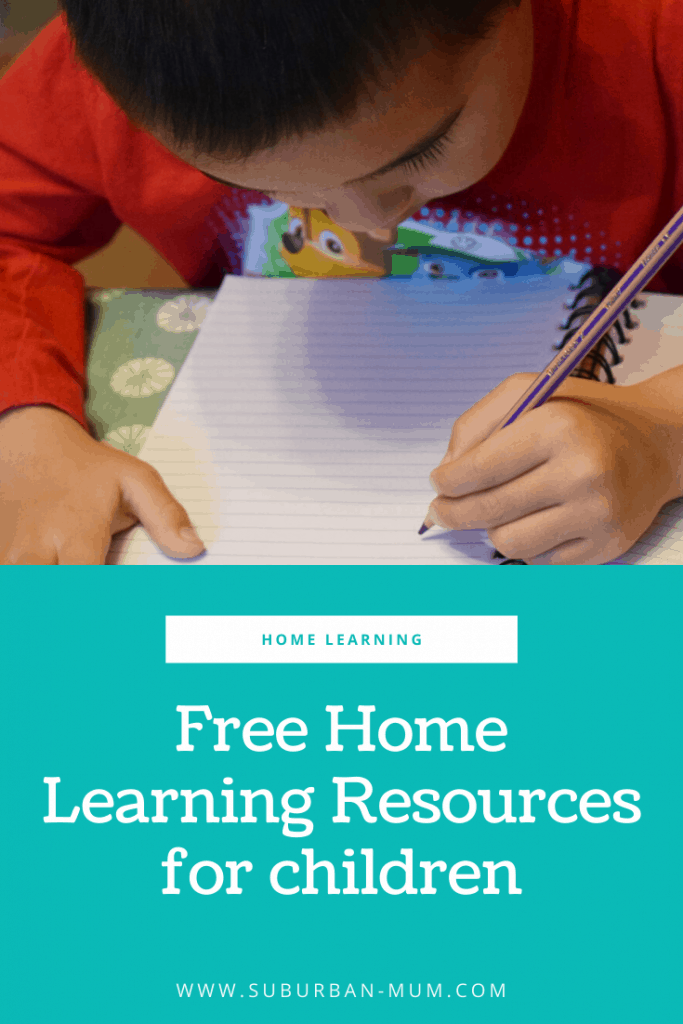 You might also like: