Winter is just around the corner, which means finding new ways to entertain the family without breaking the bank. Don't worry though, keep reading for ten outdoor activities that are perfect for winter. Better yet, they won't cost you a penny.
Outdoor playdates
Organise a playdate at the park with another family. Not only will the kids get to form close friendships, but you may also find yourself bonding with the parents. The park isn't just for summer; you may find that it's more relaxing in the colder months as it won't be nearly as packed. Why not bring a picnic and some blankets to sit on while you're at it? Jamie Oliver has compiled a list of perfect picnic food that uses things you may already have in your fridge, which you can read here.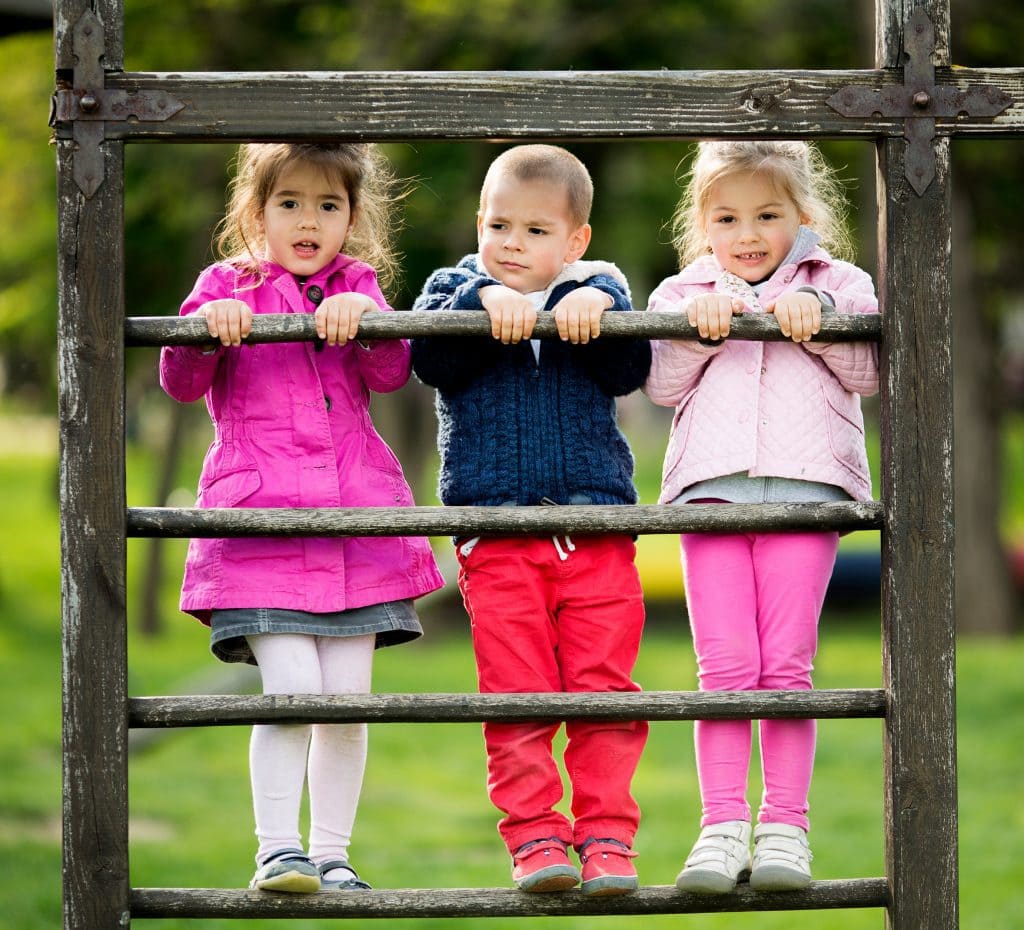 Collect leaves for crafts
While outdoors, take some time to collect some natural bits and bobs for some crafts. A long walk in the woods is a great way of getting the kids outdoors and their sure to love finding the perfect natural decor for their art projects. From leaf rubbing to art made from rocks, you can get some inspiration from this Buzzfeed article.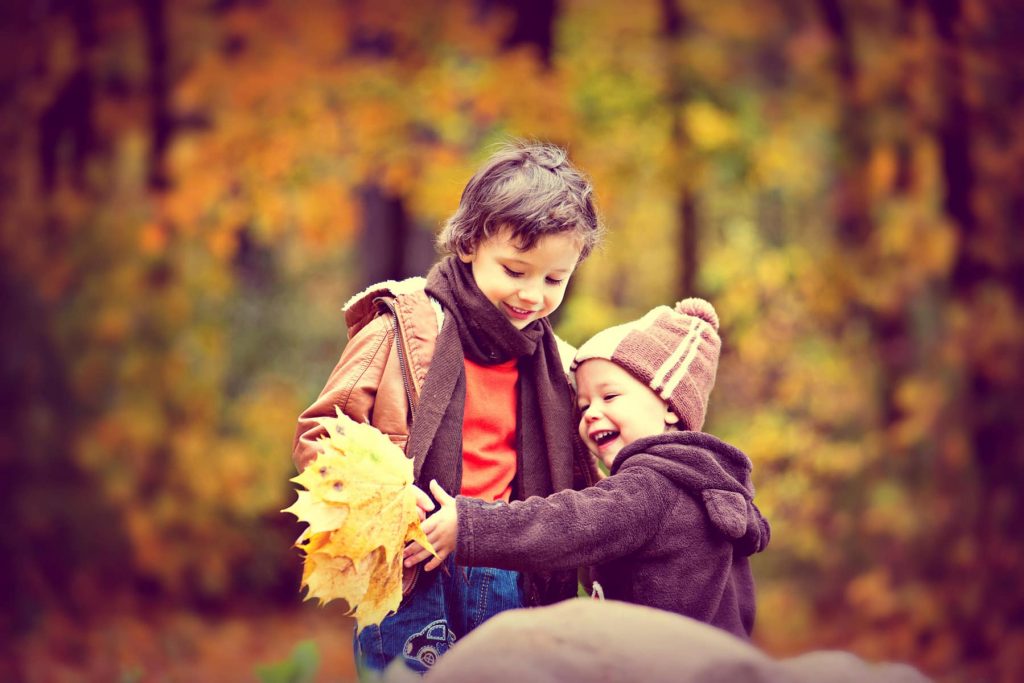 Build a snowman
All families need to make a snowman when the snow starts to fall. Get the whole family involved by holding a snowman competition, seeing who can build the best and biggest. Go out into the garden or explore a forest to find the perfect home for the snowman. Make sure the little ones wrap up warm with some wellies and thermals from a specialist kid's clothing company such as Muddy Puddles – and don't forget the gloves!
As well as snowmen and forts, try making snow angels or blowing bubbles to watch them freeze up. Snowball fights are always fun too, so get the whole family involved and see who can throw the most. Whether it's in the back garden or you're making a family of snow angels in the forest, there's plenty of fun to be had.
Older children are sure to love a burrow to play in, or making walls as defence during a snowball fight. For an easy fort, put as much snow as you can into plastic tubs and turn it upside down to form a brick. If they don't stick, try piling the snow as if you were making a snowman. Build the walls by placing the bricks on top of each other, filling the gaps with snow as you go. When it's complete, douse the whole thing with water to ice it up – it'll stay up a lot longer if you do!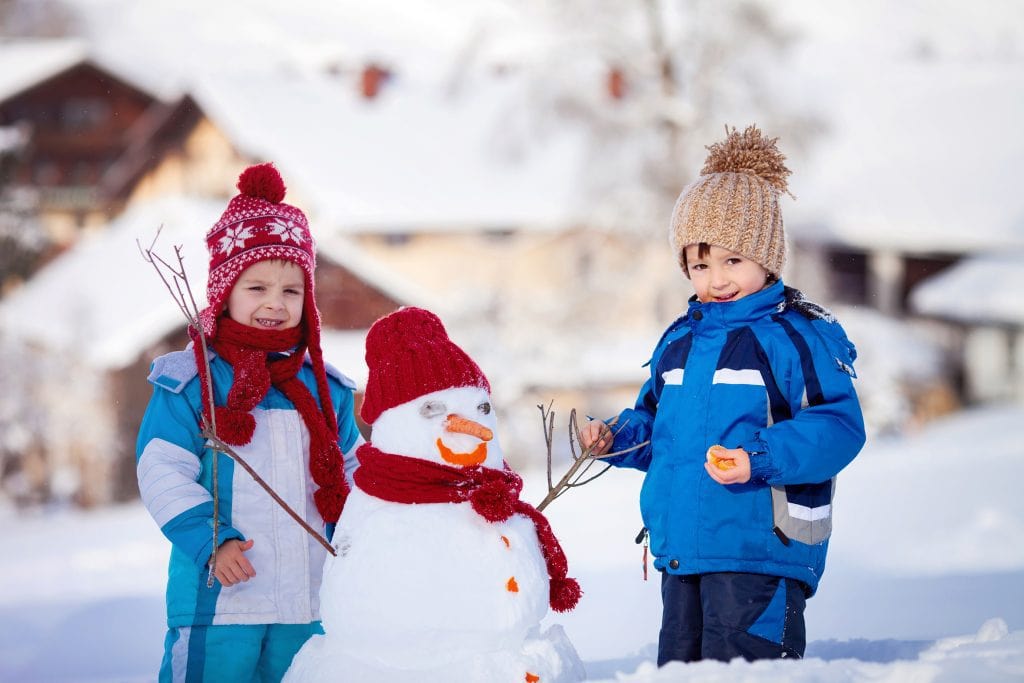 Sledging
Why not try sledging down a snowy hill? Daring children will love this one, and it's safe as long as they aren't left to their own devices. Don't worry about spending lots on an expensive sledge either; there are plenty of household items that can be used if you're careful, including a lid from a plastic container or even a dog bed. You can find some more DIY sledge ideas here.
Fancy getting creative with the family? Mix some food colouring, glitter and water into a spray bottle. Let the kids go crazy in the garden by safely 'spray painting' the snow, drawing whatever they want. They could even spray paint a snowman to give him a little bit of personality.
Get involved with local events by checking community boards for free activities. There's always loads going on during winter, including free clubs for the little ones. Stay updated using social media or simply check the website of your nearest town.
One of the best things about winter is the festive period. Get the kids involved by encouraging them to make their own decorations and letting them hang them up around the house. Recycle old decorations by allowing the kids paint over old baubles or let them make a tree topper by cutting a star out of some yellow card and having fun with some glitter to decorate. Just as you did with the crafts, let them get inspired by using elements of nature.
Gaze at the stars
Finally, wrap up warm and go stargazing. The stars always look brighter during the colder nights, and it's a great way of getting the kids closer to nature. Make sure to bring lots of blankets to snuggle up in and wrap up with lots of layers. Kids are often fascinated with the moon and stars; it's a great way to educate them while having fun. Read up on stargazing with the family here.
Try out these fun and free activities this winter for a season full of memory making.