Nature is a wonderful resource when seeking artistic inspiration. There is an abundance of life and colour to draw upon. Incorporating flowers into arts and crafts introduces little ones to the beauty that is mother nature. Flowers add colour, texture, and a bit of life to almost any art project. Here are some examples of fun and simple flower activities, each one encouraging creativity and sowing a seed of love of nature.
Use flowers as the brush
This hands on project allows the little ones to play with textures. Simply use artificial flowers as the paintbrush. Dip the flower bud in watercolours or paint of another variety. Dab onto paper or canvas for a uniquely textured picture. The flower can be swirled in paint and dragged along the surface. It is amazing how creative kids can get with the simplest of projects.
Floral wreaths
The benefit of fake flower arrangements is being able to hold on to their bright vitality. Create an eye-catching work of art by arranging artificial flowers along a round ring to hang on a wall or door. Embroidery rings are useful here. Detach the bud from the stem and attach along the ring using hot glue, pins, twine, or even bread ties. Get creative by using longer stems to go up and around the outer edges of the ring. There is really no wrong way to design a floral wreath, this is a wonderful invitation for innovation. Once finished, these make an inviting addition to any door or centrepiece to any wall.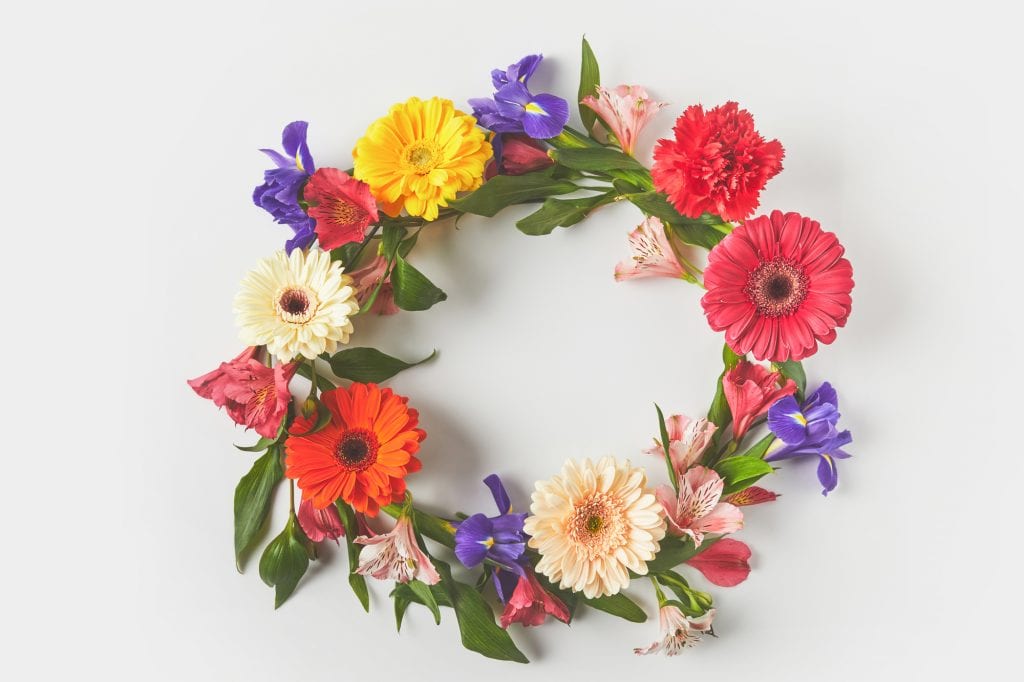 Pressed flowers
Pressed flowers preserve the beauty of flowers for alternative uses. They make lovely additions to scrapbooks, bookmarks, placemats, and countless other crafts. A flower pressing project consists of carefully sandwiching flowers between heavy objects. Begin by having the kiddos hunt for pretty florals with fun colours and special textures. During the collection phase, store your picked flowers in sealed plastic bags to prevent wilting. For added moisture try adding a moistened paper towel to the bag. Assist with cutting the stem from the buds and arrange them on a flat surface to be squished. Felt material works great for preserving the moisture of the flower. Parchment or wax paper are also good choices. Cover the flowers and/or petals with layers of newspaper or cardboard and top with a couple of heavy books. For optimum flatness, it is recommended to keep the flowers under pressure for at least one week. At the end of this timeframe, neatly pressed flowers make a great framed work. It is very possible that the exquisite beauty of this project, in particular, sparks a desire for more advanced projects. If so, visit Pearsons School of Floristry.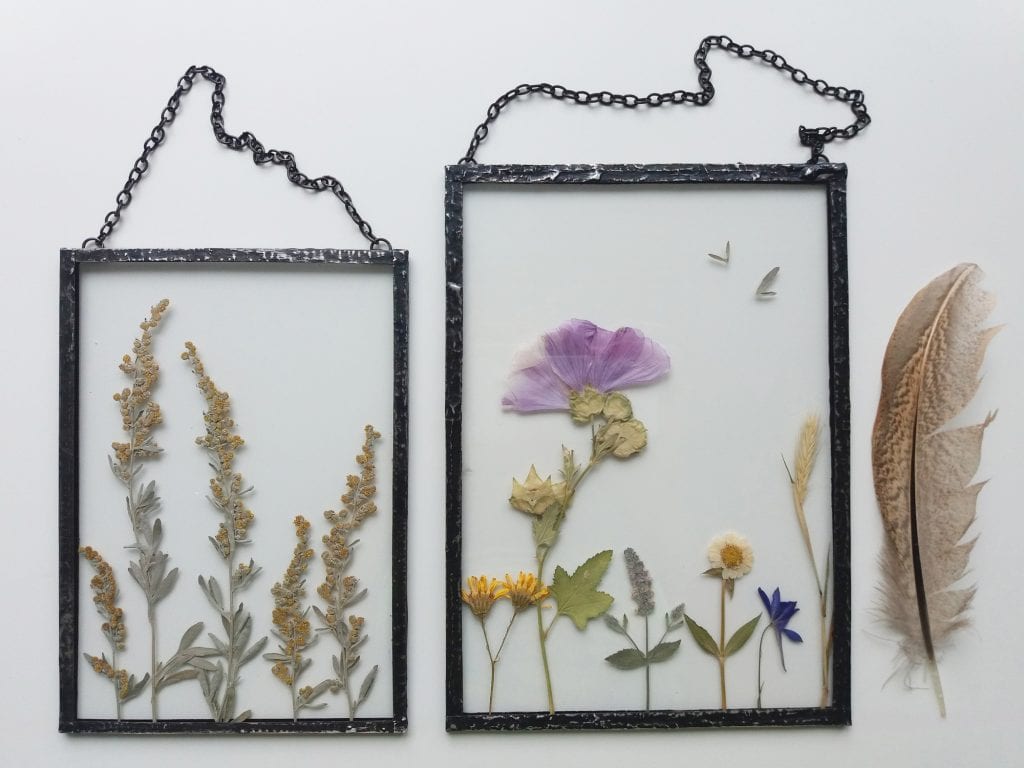 Incorporating flowers into craft projects is a wonderful opportunity to explore the parts of the flower. Try discussing the stem and how plants are living things. Talk about thorns and roots and the importance of sunlight. Flower crafts open the door for endless possibilities. Don't be afraid to mix and match, try using blades of grass. Nurture the love of nature. There is an abundance of beauty in nature to explore.