Now Spring has sprung we are all looking forward to sunnier and lighter days.
We can't wait to start using our garden again. There's something about being able to hang my washing out on the line that makes me really happy. It also means that when I work from home, I can do so in the sun on the patio!
The boys love having the freedom of spending their time after school and nursery outdoors, finding bugs, digging up holes and bouncing on the trampoline.
It also means we are able to plan more days out (especially over Easter) where we can take full advantage of being outside. It's a lot harder to plan places to go when you have to account for indoor amenities in case the weather turns.
One of our go-to places whatever the weather is our local garden centre. We can easily spend a good few hours there because there is so much to do.
Here are just some reasons why garden centres can be a good place to entertain children.
Plants
We're not great with plants but we do try to brighten up our garden each year by getting the kids involved and choosing a few plants each.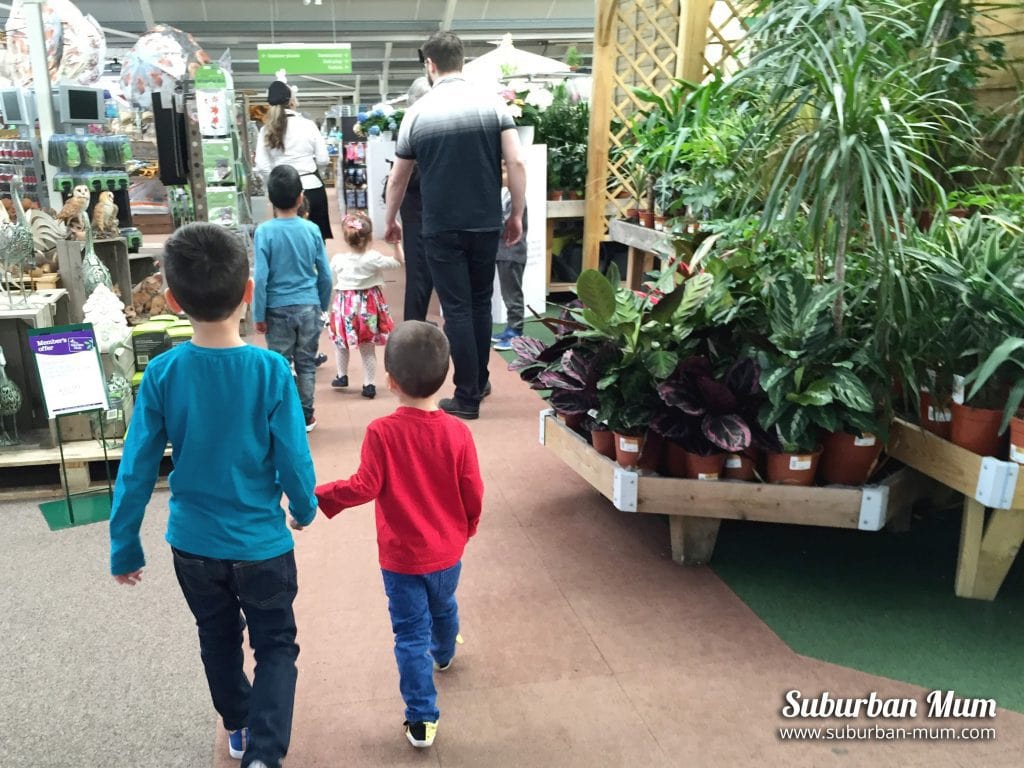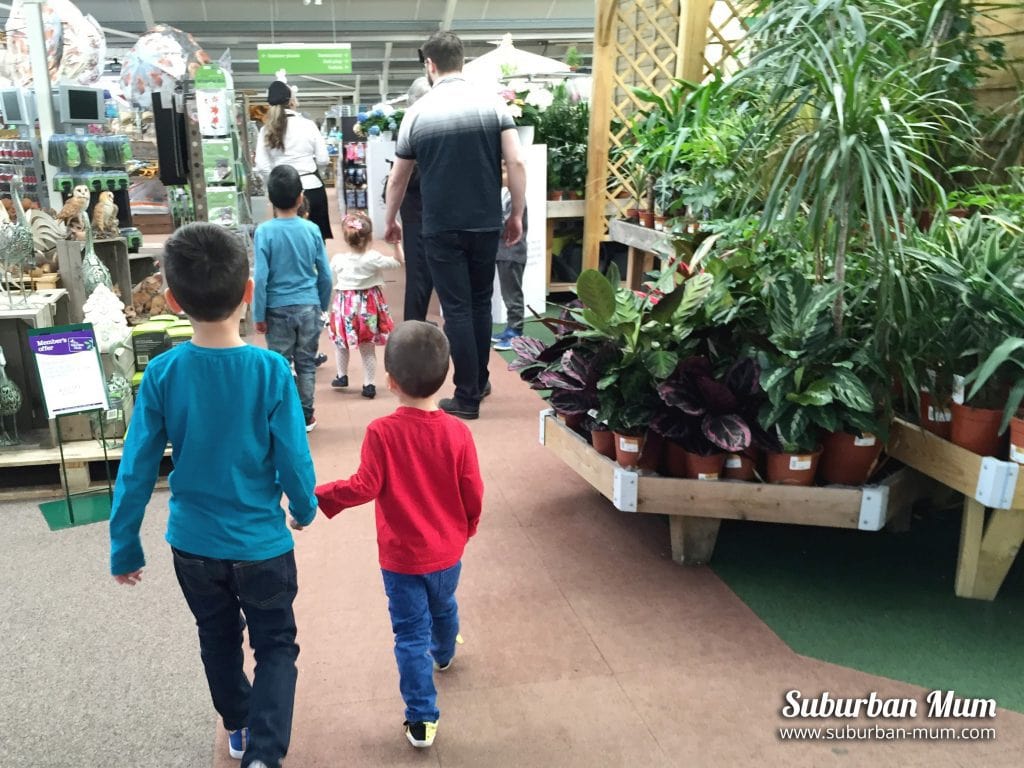 Cafe/Restaurant
Inevitably we always manage a pit-stop in the cafe, either for lunch or a quick snack before continuing our trip around the centre.
Play area & Children's activities
Our local centre usually has some kind of activity available for children in the school holidays. For a small fee they can decorate plant pots and plant their own plants, or there are activity sheets for them to find things dotted around the centre for a small prize too. There are also play areas available for the children to burn off some steam.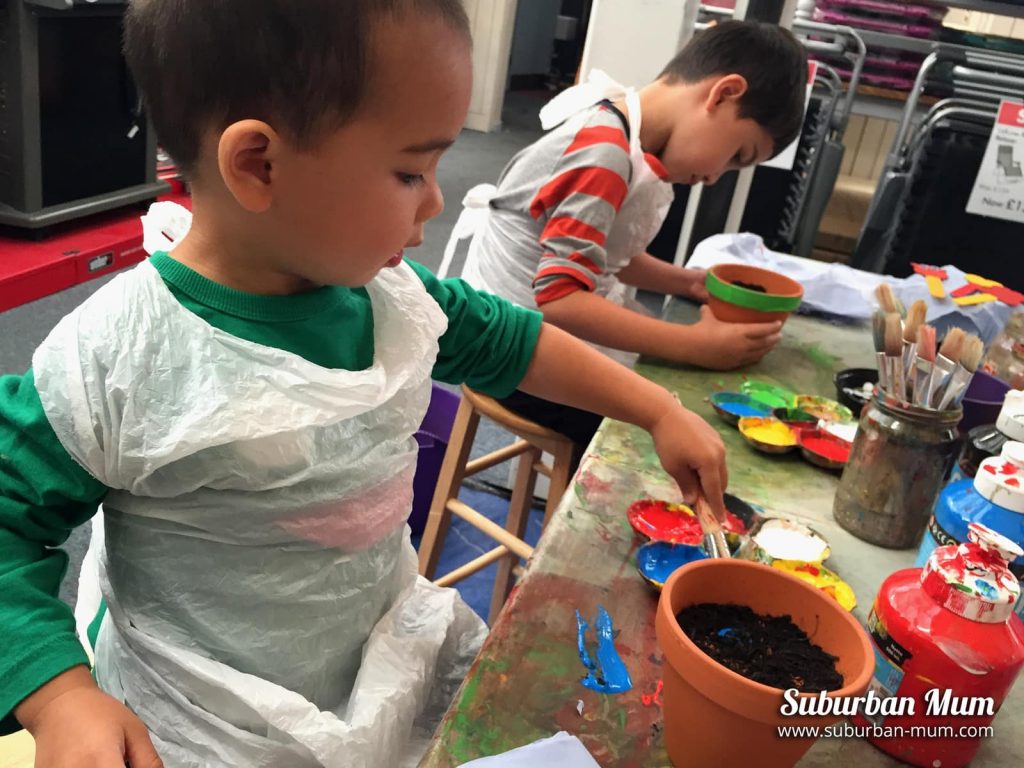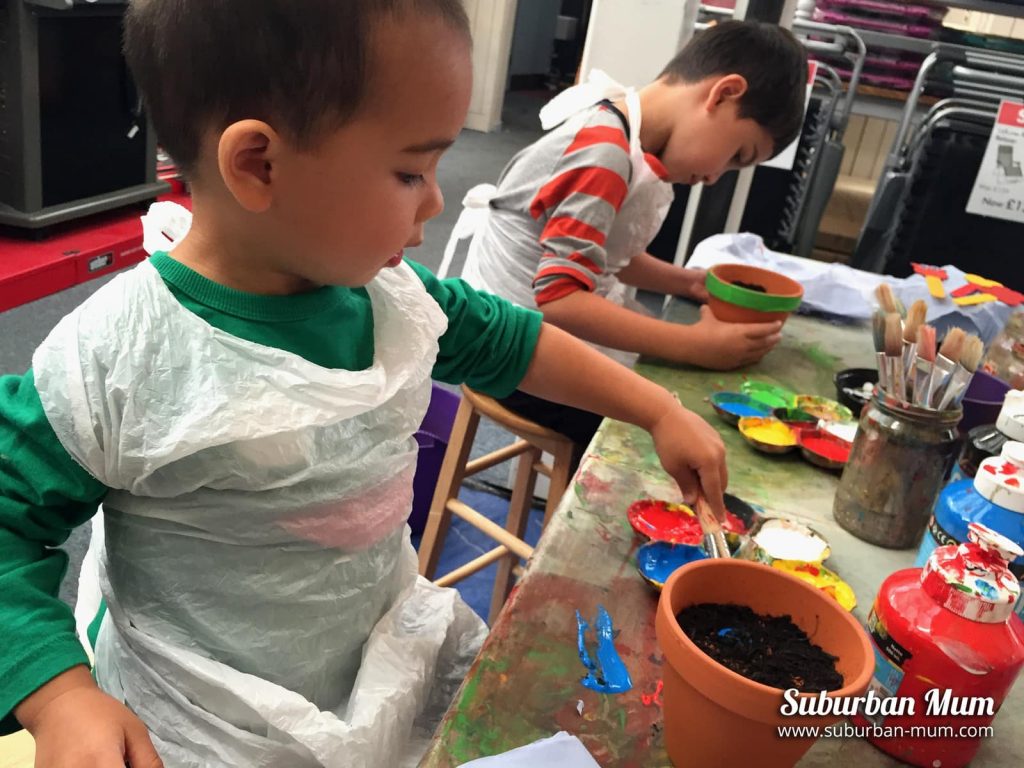 Water Features
In the Summer months, the boys love looking at the water feature displays and can't help themselves and have to put their hands in. Mr H has always talked about getting one for our garden but that is having to wait until all our other DIY jobs are completed first.
Pets & Aquatics
This is one of the boys favourite places to visit in our garden centre. They really enjoy looking at the different types of fishes as well as bunnies, hamsters snakes and lizards. We have decided to get an aquarium at some point too so doubt we will be spending more time here working out what equipment we need to buy!
On-site show centres
I have a feeling we will be spending some of our garden centre time here this year here. We really want to maximise space in our house and rather than an extension we want to put a conservatory on the back of the house. Places like SEH BAC would give us more of an idea of the different types of conservatories that are available and the different price tiers. Further down the line, we'd like to have a cabin at the bottom of our garden to use as an office space too. The boys like to role play whilst we are browsing in the conservatories and cabins. More often than not they will pretend they have moved into a new house, it's really sweet to watch!
Do you have a local garden centre that offers these child-friendly things to do too?
*Collaborative post