It's not long until the summer holidays – my boys are counting down the days until they break up for school. We've already got a few days out planned, but they will no doubt be spending a lot of their time in the garden playing games.
We were recently sent the Gel Blaster SURGE to review, and before we even received it, I already knew it would be right up the boy's street.
What is the Gel Blaster SURGE?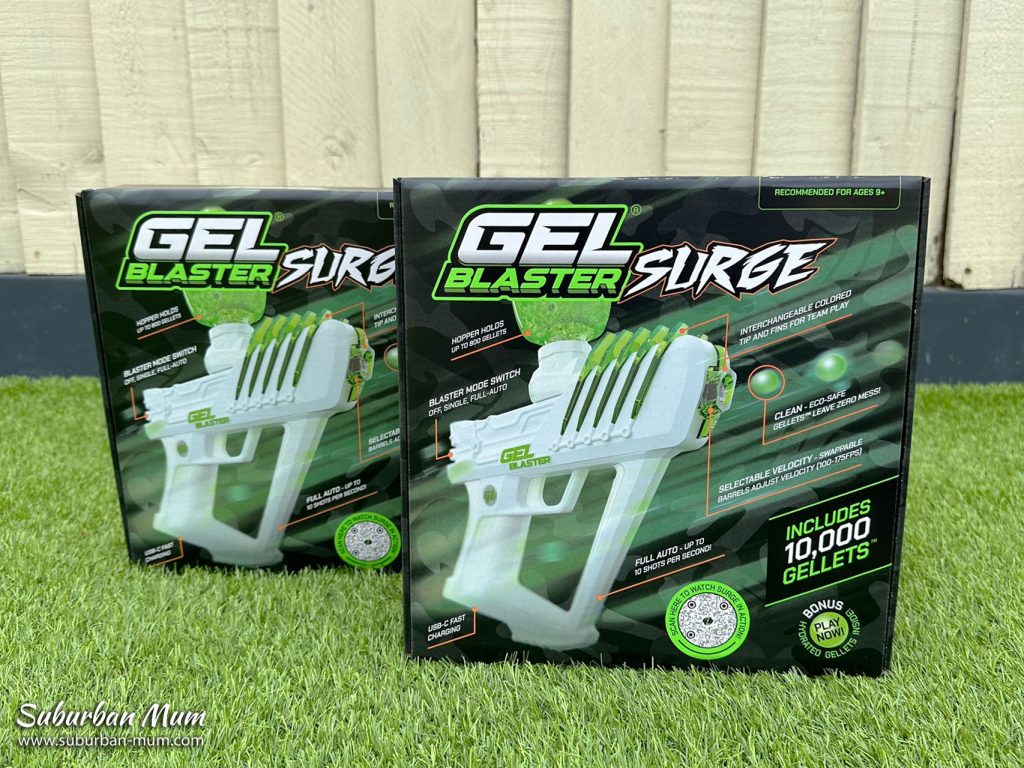 Gel Blaster SURGE is a rechargeable mess-free blaster that blasts out eco-friendly, water-based ammo called Gellets. The Gellets are non-toxic and break down once blasted, leaving no mess or stains on your clothes. (this is a big plus for parents who don't want to deal with the usual mess after a battle)
What's in the box?
The Gel Blaster SURGE contains everything you need to be battle ready. The blaster is fully charged, ready to go with a pre-loaded gravity-fed hopper with 800 Gellets.
Gel Blaster SURGE
Interchangeable Barrels + Tool
Feedneck and Hopper (comes with 800 hydrated Gellets)
Electric Green Tip & Fins
Safety Glasses
Bag of 10,000 Gellets
USB-C charging cable
Quick Start Guide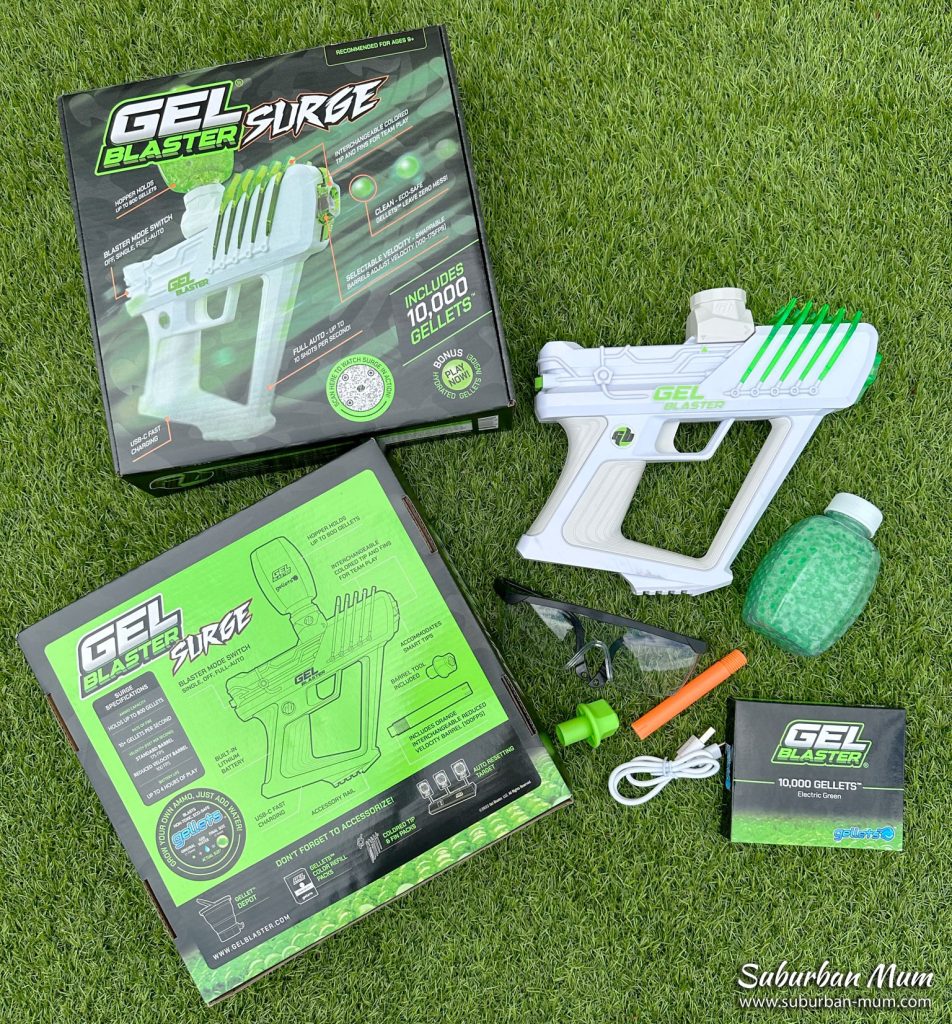 How does the Gel Blaster SURGE work?
The Gel Blaster has two blast modes: semi-automatic (1 Gellet per trigger pull) or full automatic (8 Gellets per second when holding down the trigger), and when fully charged, allows up to 4 hours of play.
Our thoughts on the Gel Blaster SURGE
In short, the boys absolutely loved them. We took them to our local woods so they had a bit more space to set up opposing camps to prepare for battle. The gellets feel like a quick sting when you've been hit with them, but it's not enough to hurt and affect your gameplay. The boys happily roamed the woods, trying to outdo each other.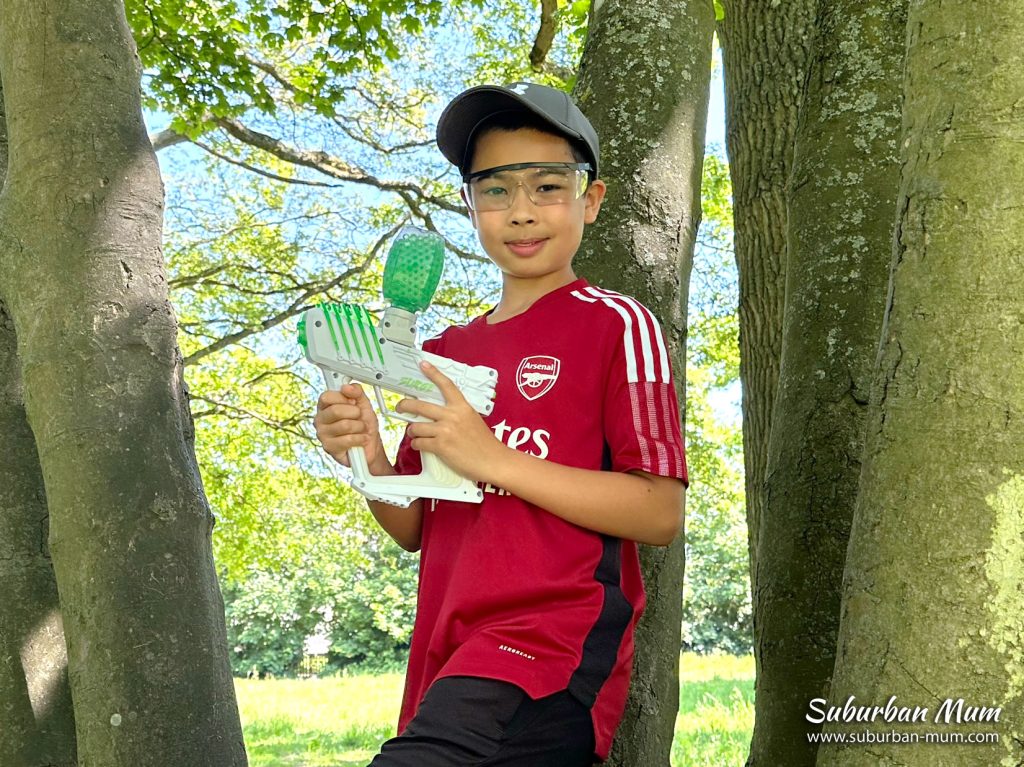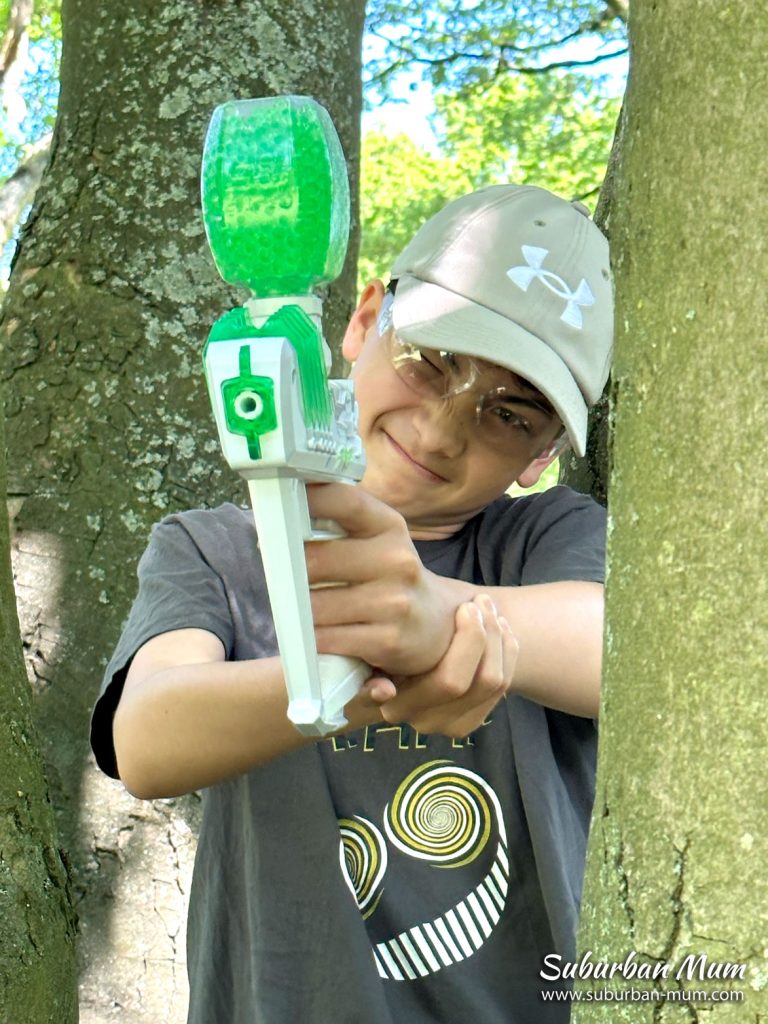 We found that the Gel Blasters are sturdy and well-designed, and they're light enough to run around easily. The hopper with 800 gellets lasted around 15-20 minutes, so if you want to play longer, ensure you have hydrated some of the gellets (included in the pack) in advance so you can refill easily to continue play.
Where to buy
The Gel Blaster SURGE is recommended for age 14+, retails at £60 and is available to purchase from Toy Town Stores.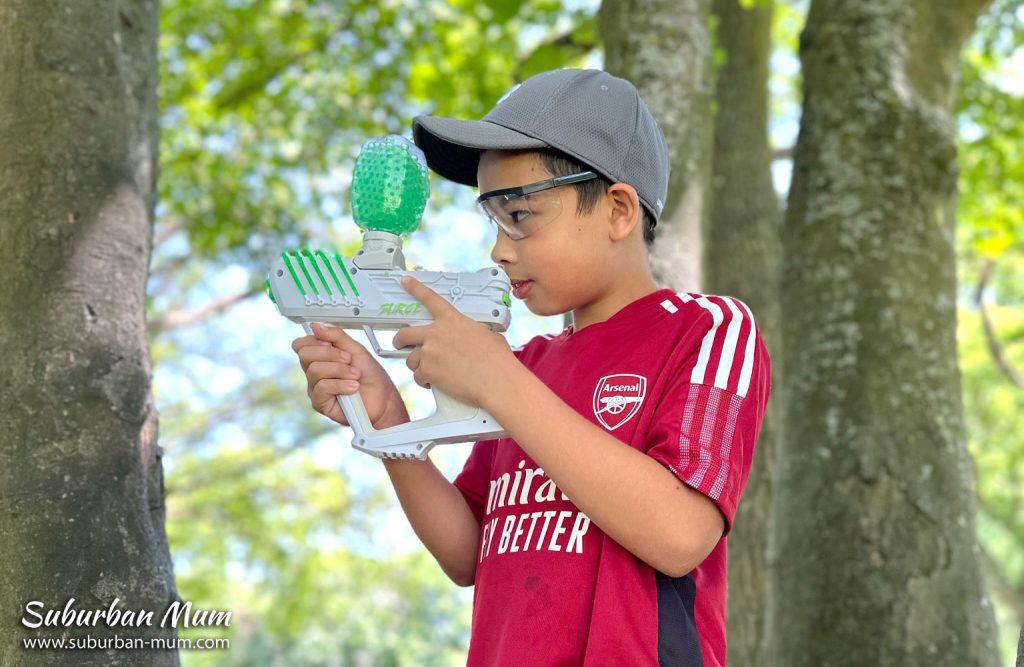 You might also like: