It's become a tradition that The Rose Theatre shows a Roald Dahl production over the Easter break and this year was no different. With The Witches and The Twits already under their belts, this year it was the turn of one of my favourite Roald Dahl books – George's Marvellous Medicine.
George lives with his parents and one day, his grandma comes to stay. George's grandma isn't your usual doting grandparent – she's nasty and mean and likes to boss poor George around.
One day, George is pushed to his limit and has had enough. He decides to get his own back by giving his grandma a taste of her own medicine. He replaces her usual medicine with his own home-made potion to get back at her. What he doesn't realise is that it's the start of something rather marvellous.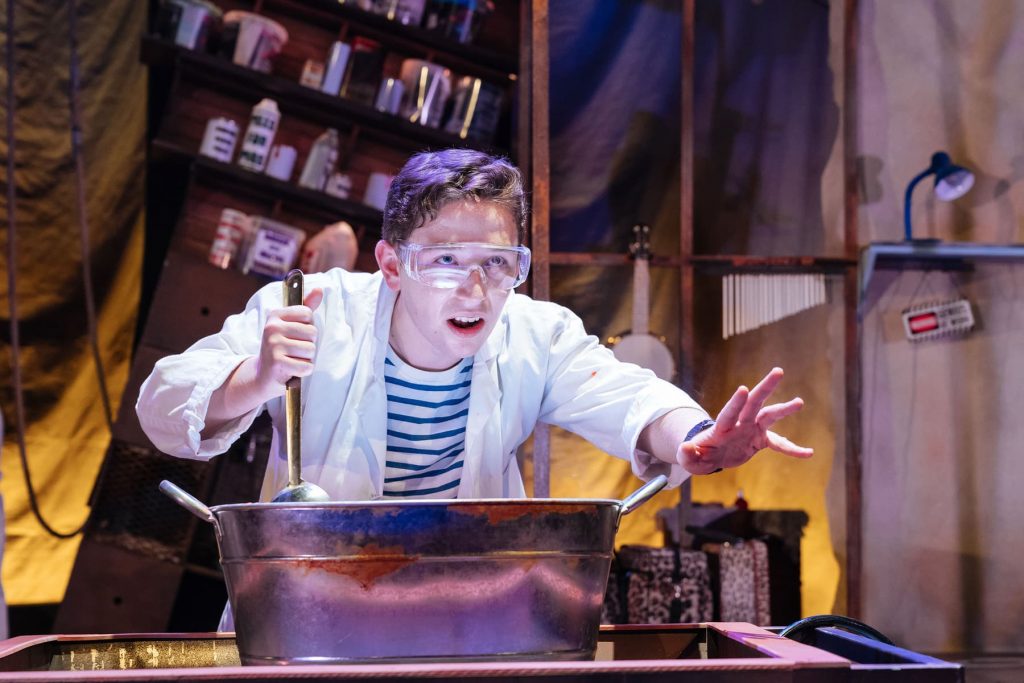 The show was an instant hit for the boys – they loved seeing Grandma dancing and dabbing. She'd been updated for the modern day complete with mobility scooter, velour tracksuit and mobile phone. They even enjoyed helping George along with his medicine creation.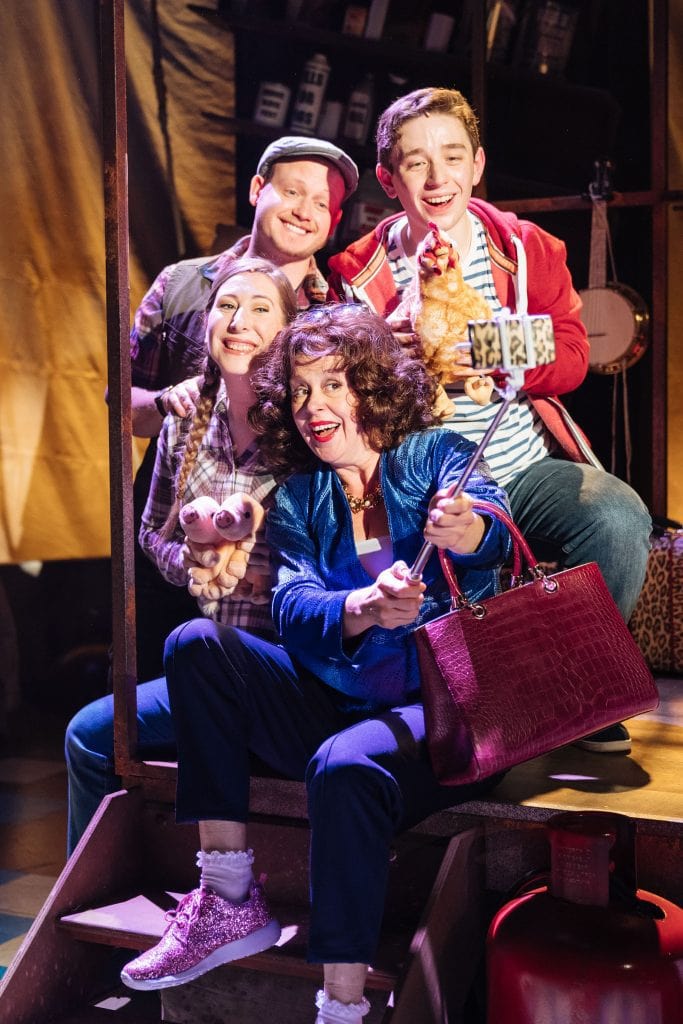 As you can imagine, what happens after grandma takes the medicine is not what George had planned. No spoilers from me but let's just say that the show is a lot of fun and had the audience laughing out loud.
George's Marvellous Medicine is on at The Rose Theatre until 7 April and is suitable for children aged 5+. It's a great family show that 's a perfect watch over the Easter holidays.
*We received complimentary tickets to George's Marvellous Medicine for the purpose of this review.