When it comes to death, everyone has different ideas about what they want to happen. Some people want to be cremated and have their ashes scattered in a favourite spot. Others want to be buried in a traditional cemetery plot. And still, others want something a little more unique, like a private mausoleum. If you're thinking of investing in one of these structures, there are some things you need to consider first.
Materials
If you're investing in something like this, you want it to be there for years to come. It's essential that you choose durable materials when building custom memorials in order to ensure their longevity. Do your homework on the materials beforehand. Talk to experts, get recommendations, and compare prices. Only then should you make your decision.
With the right materials, you can rest assured knowing that your private mausoleum will last for generations. For example, people often use granite for their mausoleums because it is an incredibly durable material. However, granite can be quite expensive. If you are on a budget, there are other materials that you can use that will still give you a high-quality mausoleum. Talk to a professional about what materials would work best for your needs and budget.
Floors
The flooring inside and around a mausoleum is an important consideration for a number of reasons. For one, the floors must be level in order to accommodate caskets and vaults. In addition, the floors must be durable enough to withstand heavy traffic and the elements.
There are a variety of flooring materials that can be used in a mausoleum, but not all of them are created equal. For example, marble floors are beautiful, but they can be slippery when wet, and they require regular maintenance. Concrete floors are more durable, but they can be cold and unforgiving.
When choosing floors for a mausoleum, it is important to consider both form and function. The ideal material will be both aesthetically pleasing and practical. For example, granite floors are both beautiful and durable.
No matter what material is chosen, it is important to make sure that the floors are level and in good repair. This will ensure that the mausoleum is safe for visitors and will last many years.
Landscaping
It's also important to choose the right flowers and plants for landscaping. You'll want to make sure the landscaping is beautiful but also that it doesn't block the view of the mausoleum for visitors. There are many options to choose from, so take your time selecting the right plants.
For example, you may want to consider roses. Roses are a classic choice for landscaping, and they come in a variety of colours. You'll need to make sure the roses you choose are appropriate for the climate in which the mausoleum is located. If you're not sure what kind of roses would be best, talk to a local florist or nursery.
The types available
There are various types of mausoleums to choose from. The most popular choices are the following:
Above-ground mausoleums: These are structures that are built above the ground.
Below-ground mausoleums: Also known as crypts, these are mausoleums that are built below ground level.
Private family mausoleums: These are mausoleums that are designed for a single family.
Community mausoleums: These are mausoleums that are designed for multiple families.
When choosing a private mausoleum, it is important to consider the types of mausoleums that are available. Each type has its own advantages and disadvantages. Make sure to learn a little about all of them to make the right choice.
Maintenance
These mausoleums will also need to be cared for, which can be costly. Consider maintenance when making your decision to buy a private mausoleum.
Many people think that maintenance is something that only applies to homes and yards, but it also applies to mausoleums. If you are considering purchasing a private mausoleum, maintenance should be one of your top considerations.
A mausoleum will need to be cleaned regularly, both inside and out. The interior will need to be vacuumed and dusted, and the exterior will need to be power washed. In addition, the marble or granite will need to be polished on a regular basis.
Your budget
It's also important to assess how much money you can afford to spend on a private mausoleum. Building a mausoleum is a significant investment, and the costs can quickly add up. You'll need to factor in the cost of the land, the materials, the construction, and any other associated fees.
If you're unsure about how much you can afford to spend, it's a good idea to consult with a financial advisor. They can help you create a budget and make sure that you're comfortable with the amount of money you're spending on your mausoleum.
Location
The location is one of the most important aspects of planning a funeral, so think twice as hard when deciding to invest in a private mausoleum. It may be more expensive and time-consuming than you think to keep up with the upkeep, especially if it's not located near where you live. If you do choose to go this route, be sure to have a solid plan in place for who will take care of it when you're gone.
Mausoleums can be beautiful places to visit and reflect on the life of a loved one, but they're also significant investments. Before making any decisions, be sure to do your research and consider all your options carefully. location is an important factor that shouldn't be overlooked.
Benefits
Consider all the great benefits of owning your own private mausoleum before making your final decision. This way, you can be sure that you're making the best possible choice for yourself and your family.
You'll have a say in how it's designed and built, allowing you to make it as simple or as lavish as you'd like, and you can be sure that it will meet all of your specifications. A private mausoleum is also a great way to ensure that your final resting place is truly unique. It will be a reflection of your individual personality and taste, and it will be a lasting tribute to your life.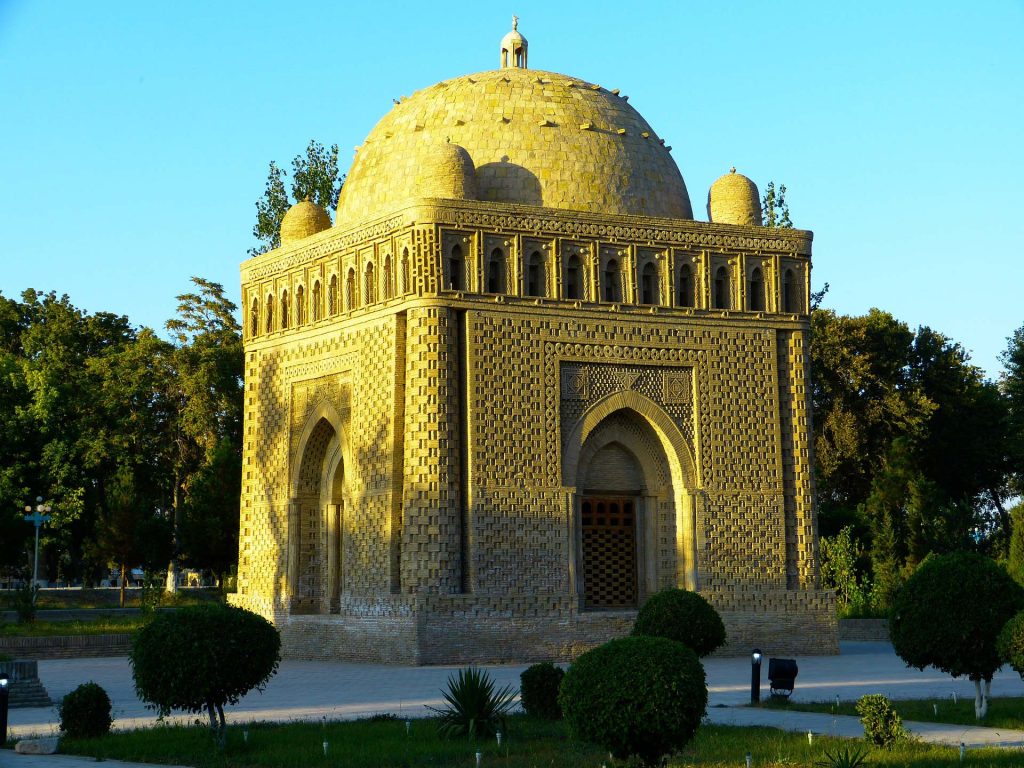 Having a private mausoleum is one of the best investments you can have, it'll honour you, and your family after you're gone. For starters, think about the materials for the walls and the flooring, and also what kind of plants you'll put around it. Research all the available types of mausoleums and how you'll maintain it. Of course, this planning cannot go over without some financial planning as well. Finally, find the right location and assess the benefits you'll get!