We're fortunate that we live so close to London. We regularly hop on the train of a weekend for a day out (any excuse for my boys to go on London Transport!) yet there is still so much of the city we've not yet seen.
GoBoat is the only self-drive, powered boating experience in central London
Just before the Easter holidays, we were invited along to try GoBoat, a self-drive, powered boating experience based at Paddington Basin. I instantly knew this would be an adventure the boys would be excited about. They love all forms of transport. Although we've been on boat trips before, this was the first time we'd be powering a self-drive boat along the London canals.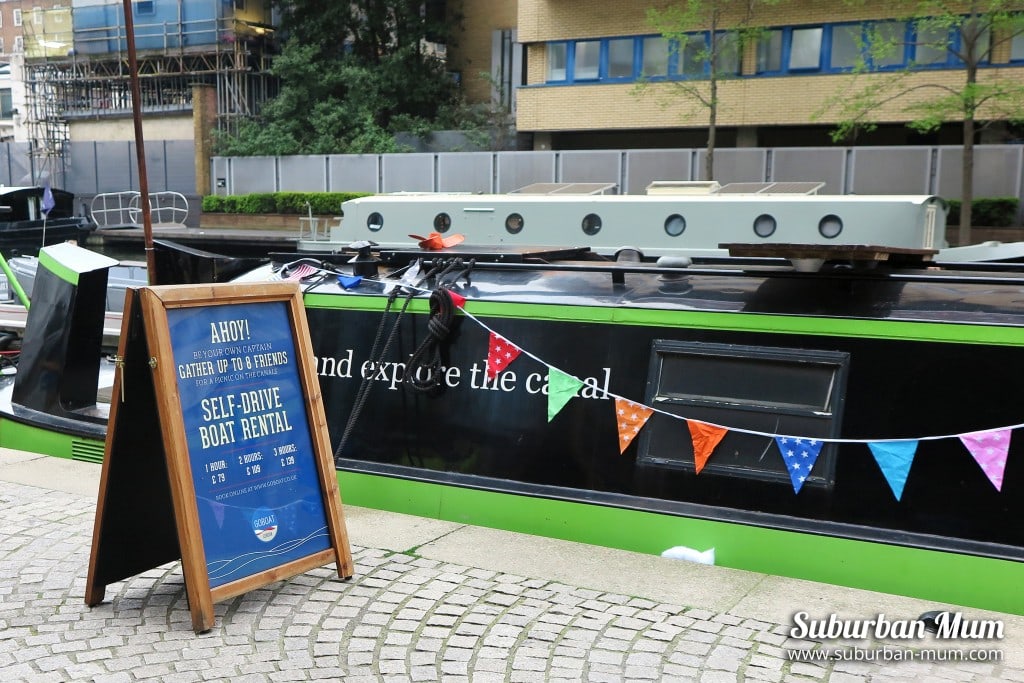 GoBoat, London is located a short walk from Paddington Station in Merchant Square and was easy enough for us to find. We had a 2.30pm timeslot and needed to arrive and check-in 15 minutes beforehand so we had time to go through the safety procedures. No prior boating experience is needed as you are shown how to control the boat. Lifejackets were provided for the boys and we were also given a map showing us the route to follow along the canals. This had timings on it so you can plan your trip to ensure you are back within your allotted time slot.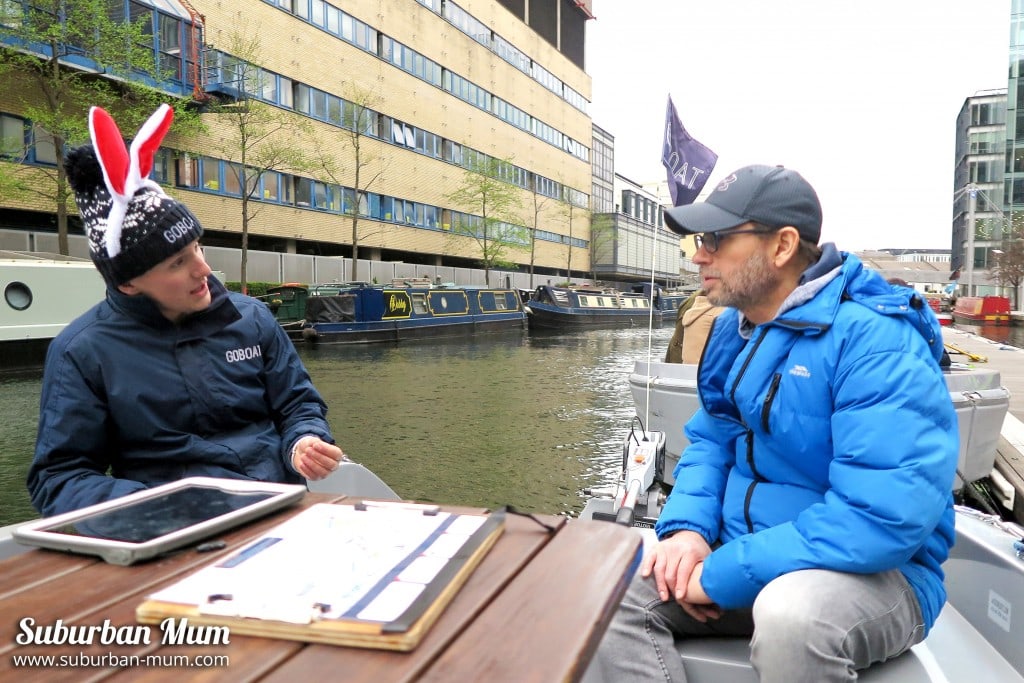 Once our briefing was over it was time for us to take to the water by ourselves and start exploring. Mr H was the designated Captain and he had two little helpers. One of the first things we noticed is just how quiet the boats are. They are run off electric engines so our journey was a peaceful and relaxing one without the noise of a motor whirring.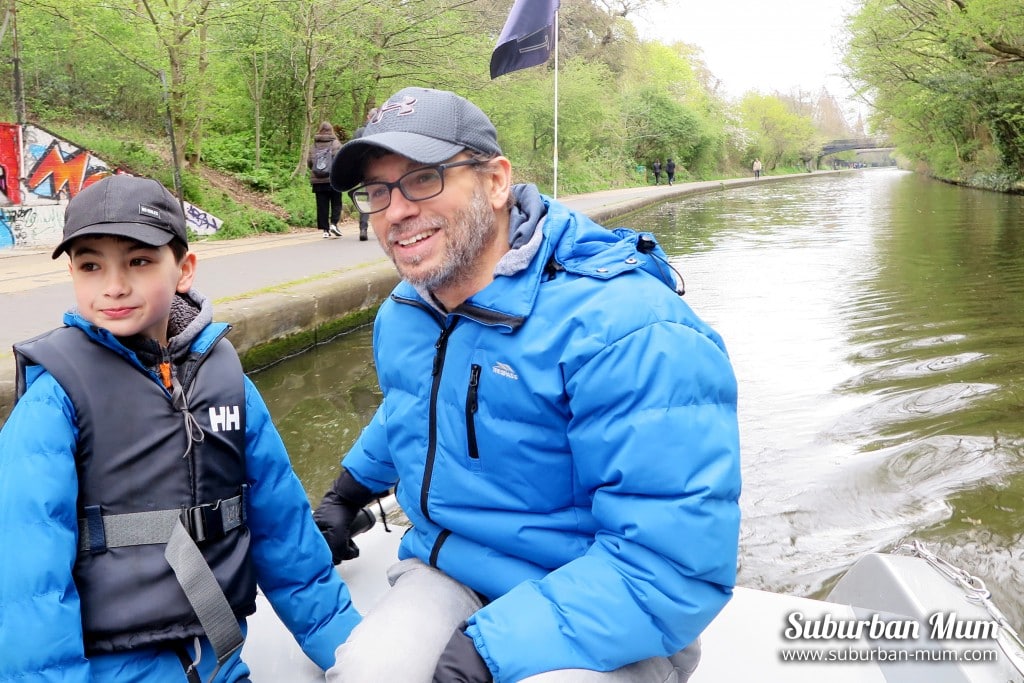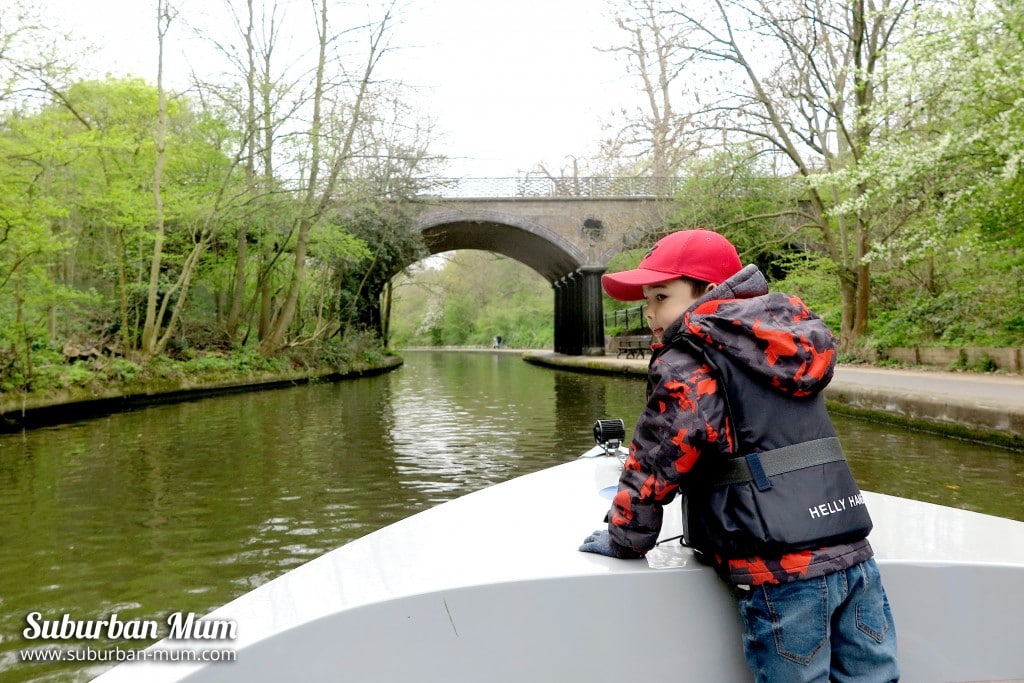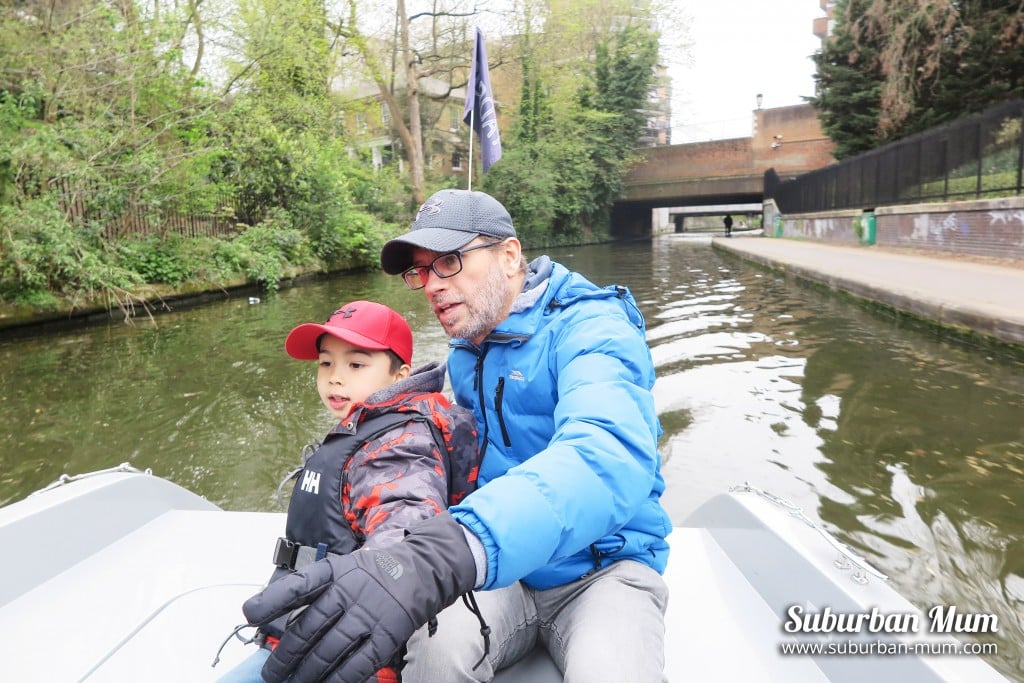 There are some historical sights to take in along the London canals, we went past Little Venice, London Zoo and Camden Lock. There's something quite relaxing sailing along the water people watching. The boys had great fun waving at passersby and when we passed a fellow GoBoat we gave them a wave also. It was also really interesting to see all the houseboats along the canals too. Some of them had some really quirky decorations and knick-knacks and ornaments on their boats. We even sailed past a floating Chinese restaurant which we want to go back and visit at some point.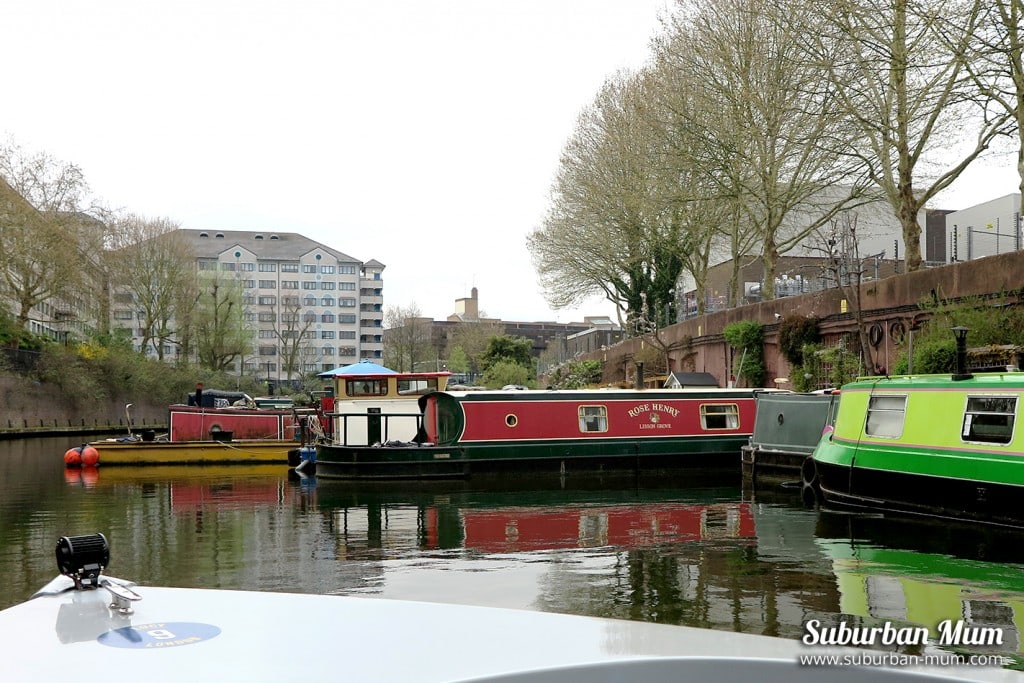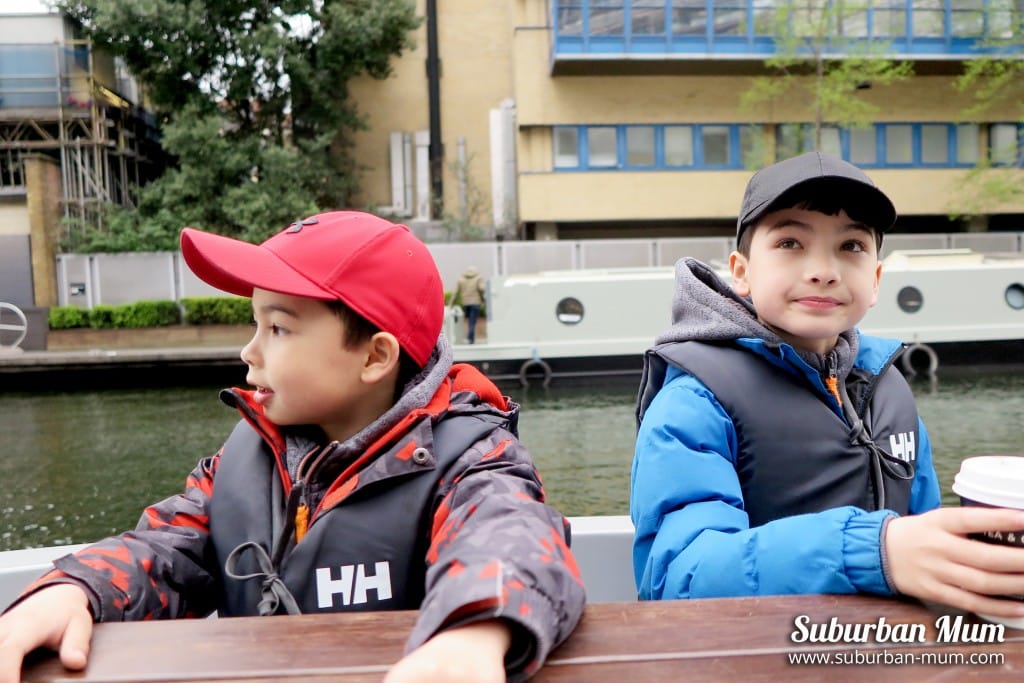 As our visit coincided with the start of the Easter holidays GoBoat was hosting an Easter Egg Hunt so the boys were busy spotting Easter Eggs on our journey. We had to take a photo of each one we found and at the end, the boys both received some chocolate which I thought was a lovely added extra.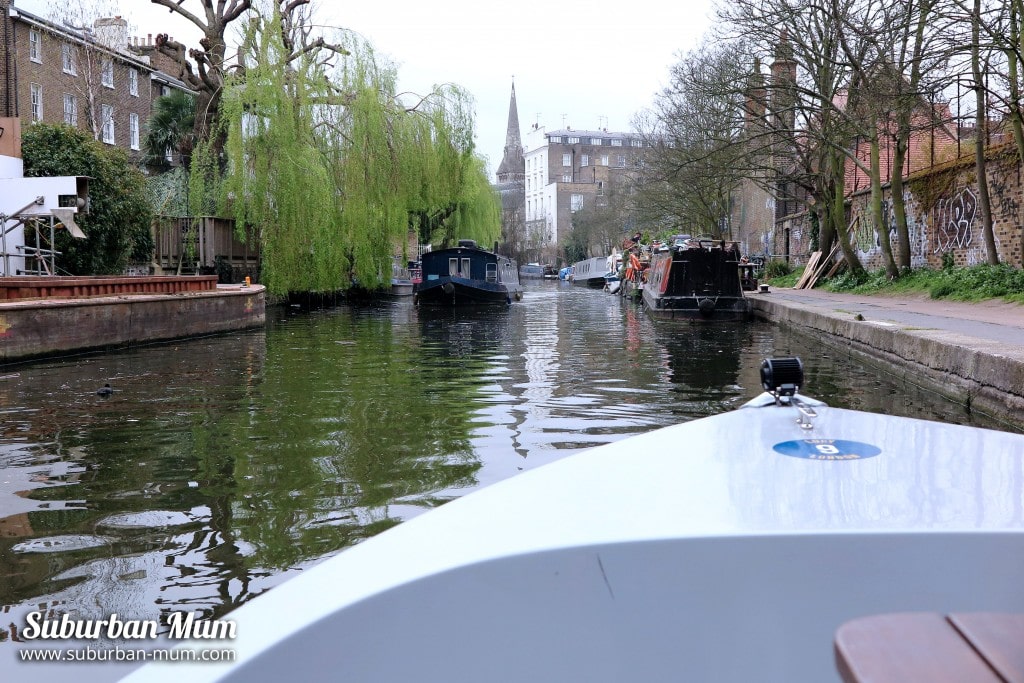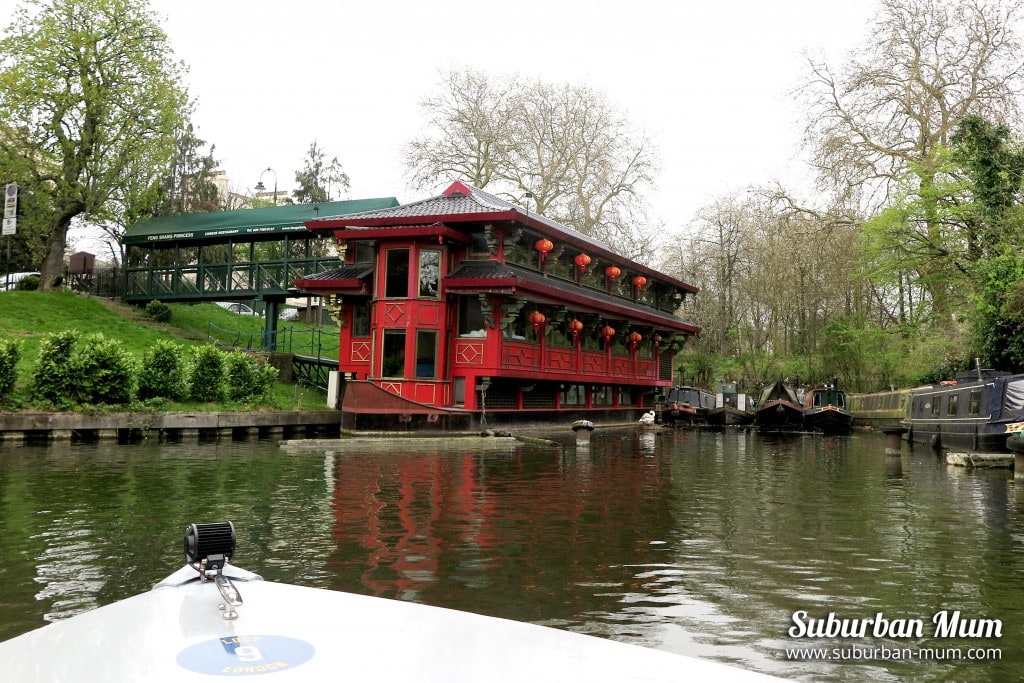 GoBoat, London – what you need to know
As mentioned above, the boats are run off electric engines and are eco-friendly as they are made of 80% recycled plastic bottles. The top speed of the boat is around 4mph so the pace is a leisurely one and you needn't worry about it being too fast for young children.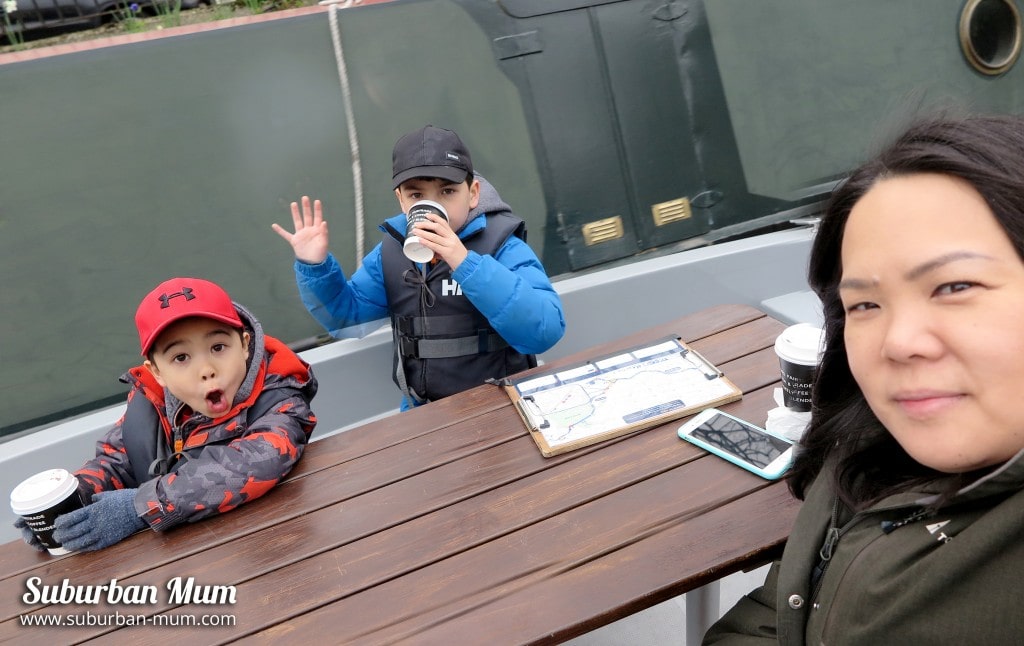 Each boat can comfortably seat 8 people and there is a table in the middle making it perfect for picnics and drinks which you are welcome to bring along with you. Dogs are also allowed onboard.
You can hire a boat for either 1, 2 or 3 hours and prices (per boat) start from £59 during the week and from £79 over the weekend. We had a two-hour time slot which we thought was just the right amount of time. We didn't feel rushed and managed to go along the whole route and easily made it back in time. It may sound a little pricey but if you have a group of 8 of you go together and split the cost between you it works out less than the price of a cinema ticket.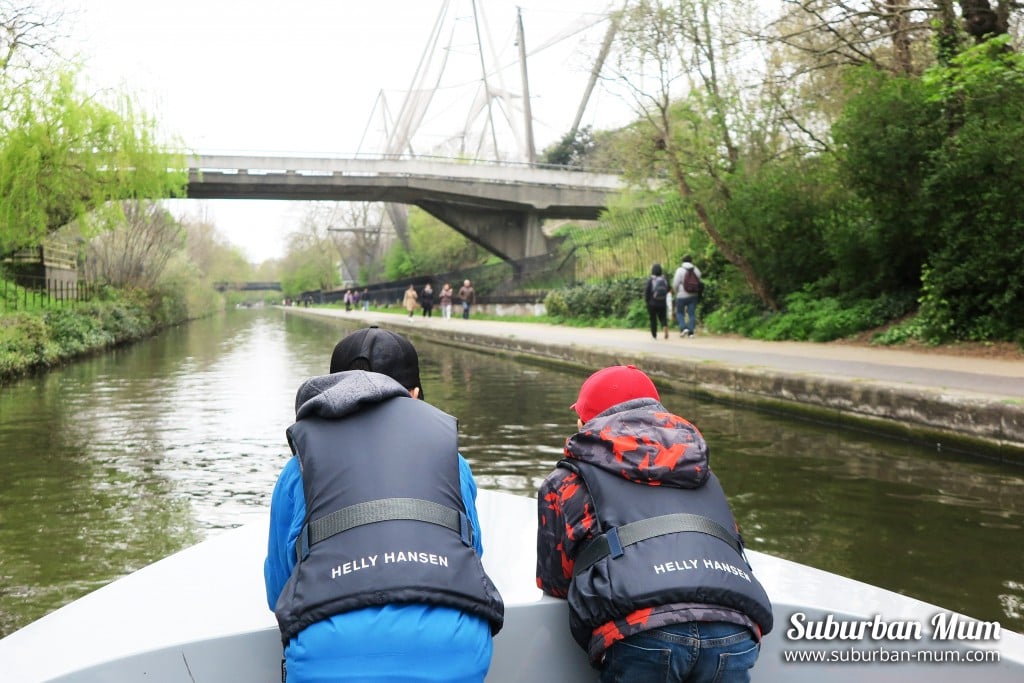 We had a really enjoyable couple of hours along the London canals and I can see it being a popular thing to do in the summer with friends. I would definitely pack a picnic next time although you can pick up sandwiches and drinks in the nearby cafes (there's also an M&S) near the GoBoat reception beforehand too.
GoBoat is a great way to see London from a different view and we enjoyed being able to drive the boat ourselves and explore at our own leisure.
To find out more and to book a trip head over to the GoBoat website.
*We were gifted a trip on GoBoat for the purpose of this review
Pin it for later: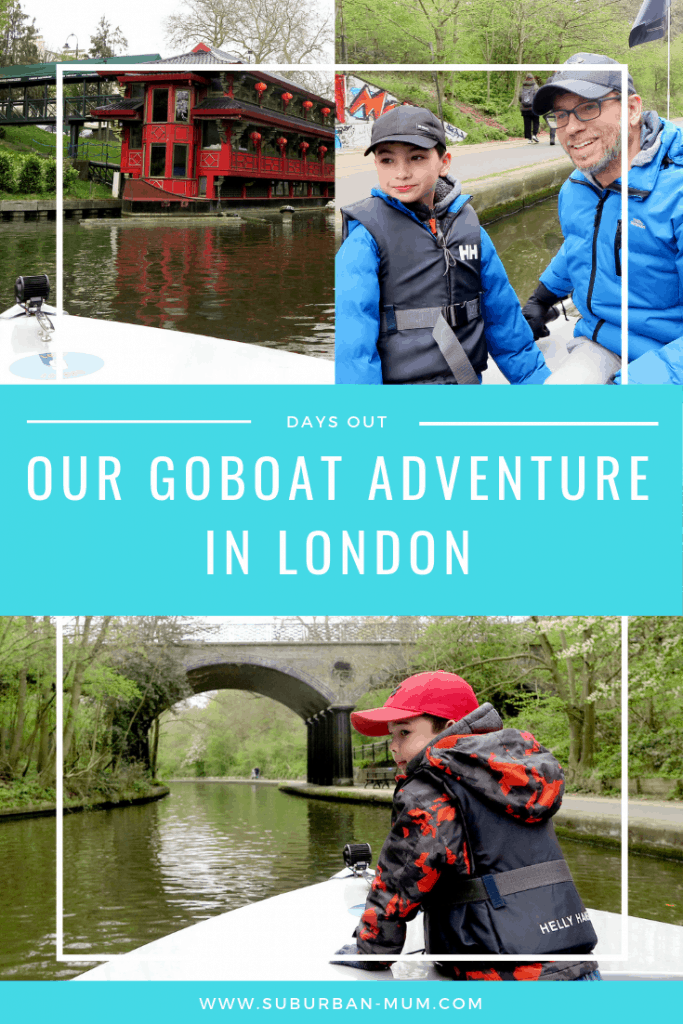 You might also like: