We've been in our house for a decade now – it sounds like such a long long time! In some ways, it doesn't feel like we have been living here that long at all but if you look close enough you will start to see that we are well overdue a new lick of paint here and there.
Over the years, as we've had the boys we've slowly but surely acquired more and more things with less and less space to store everything. Moving house isn't a viable option for us at present,  so we have grand plans to expand our home to fit in with our family living.
Conservatory
Adding a conservatory to the back of our house would give us some much-needed extra living space downstairs. Our downstairs currently consists of a small living room, dining room and a galley kitchen and they are all bursting at the seams.
Over the years, we have put off doing any major work to the house due to finances, maternity leave etc. We have been meaning to make an appointment to see our bank for a while now, to work out how much we could remortgage. The downside to this, though is the sheer amount of time it will take. Having to sit there and go through all our incoming and outgoings is not my idea of fun.
Having researched a little more into conservatories, I came across a local company called Albion Windows. I see that it is possible to buy now from Albion Windows and pay later which could be a great alternative to remortgaging. It would give us a little flexibility and would mean that instead of going through our finances in detail we'd just be approved subject to a credit check.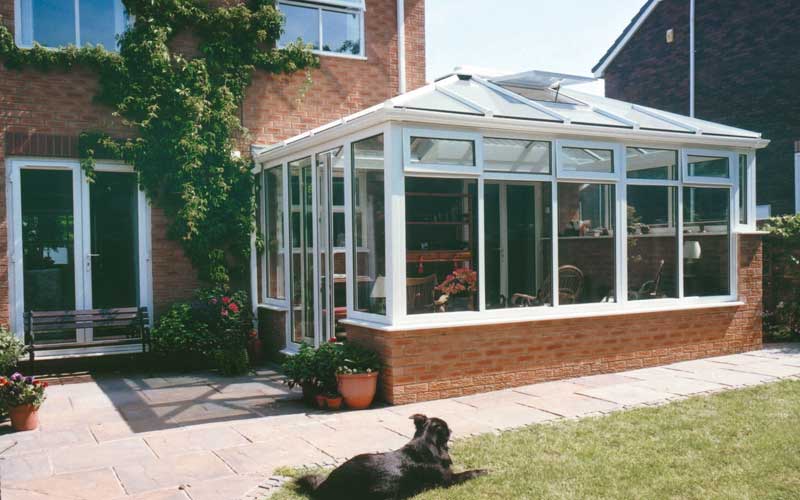 Having a conservatory would enable the boys to have a space of their own. It would be a playroom that would store all their toys and mean we'd be able to declutter our living and dining room. I can imagine the joy of being able to just close the door to their room stuffed full of toys! Bliss!
I have also been looking at their uPVC front doors too. The letterbox on our front door is almost falling off and it is a non-standard size so we would love to be able to replace this at some point.
Garden
We've had a new fence put in which has instantly made the garden brighter. Our next step is to look into putting down some artificial grass as it'll be hardwearing and easier for us to maintain.
You'll see from the photo above that we have a few trees in our garden which means come Autumn time, there are a lot of leaves on the ground that need clearing away. I've been thinking about investing in an electric leaf blower like the ones from SGS Engineering as this would help me do the job in next to no time!
Kitchen
Our kitchen is tiny – you can't fit more than one person at a time in it – two at a push. It's a galley kitchen which means it's narrow and long. Except, it's not really that long either. I think the previous owners enjoyed the minimalist look in their kitchen because there are hardly any cupboards. As someone who loves storage, and is good at tidying up by "hiding" things, the lack of cupboard space is a nightmare.
We'd like to knock the wall down between the kitchen and the dining room to open the living space and redesign the existing kitchen so that it's more functional with more kitchen units (to hide my mess). Most of all, though? I'd love to be able to have a dishwasher and to be able to have a clear worktop.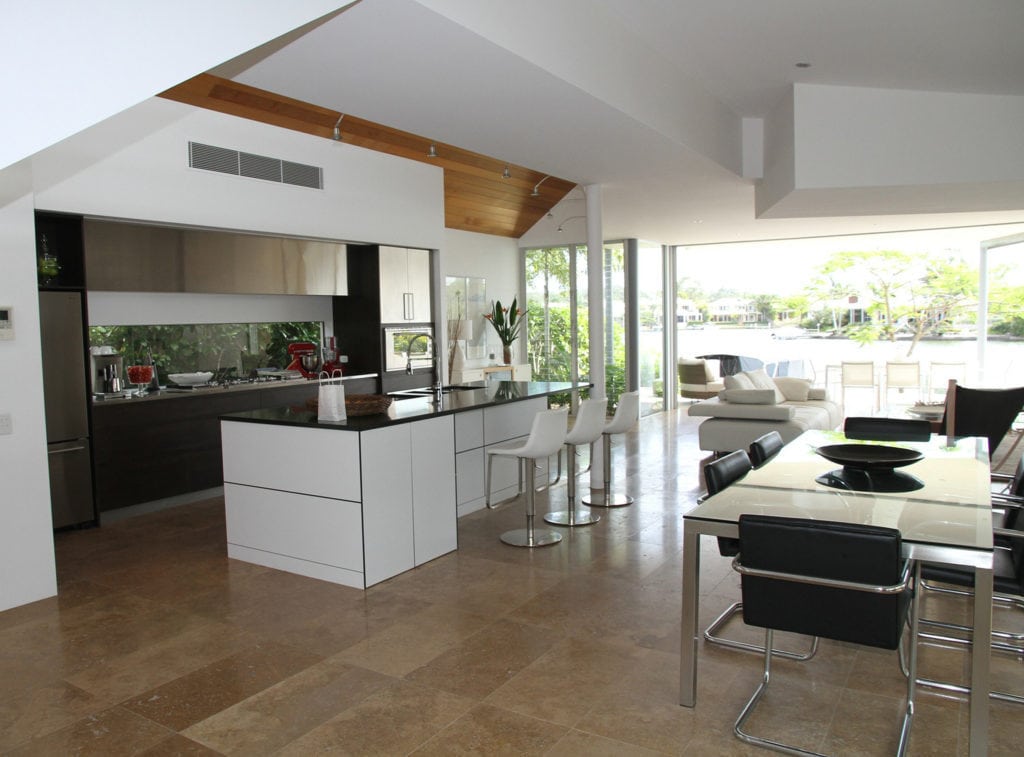 A new bedroom
Finally, in our grand plans. We'd love to convert our loft into a bedroom. Although the boys are going to happy sharing a room for a good few years yet. We know that eventually, the time will come where they will want to have their own rooms. We have two double rooms and a box room in our house so it would mean that one of them would draw the short straw with a tiny box room. Converting the loft would mean that Mr H and I would move up into the convert loft space. Leaving a double bedroom each for the boys and the box room to use as a study/guest room.
*This is a collaborative post
You might also like: