"It's the most wonderful time of the year!"
It's December – we are officially on the countdown to Christmas and what better way to kick-off the festivities than an ice skating session against the beautiful backdrop of Hampton Court Palace?
We were invited down to enjoy a family ice-skating session at Hampton Court Palace Ice Rink recently and we had so much fun!
Onsite Cafe
We were booked onto a 2pm session on Saturday afternoon but arrived a little earlier so we could grab a bite to eat in the cafe.
The cafe had a good selection of hot and cold drinks, including mulled wine as well as cakes, brownies and mince pies. Hot food wise, there was a choice of either hot dogs or pizza on offer.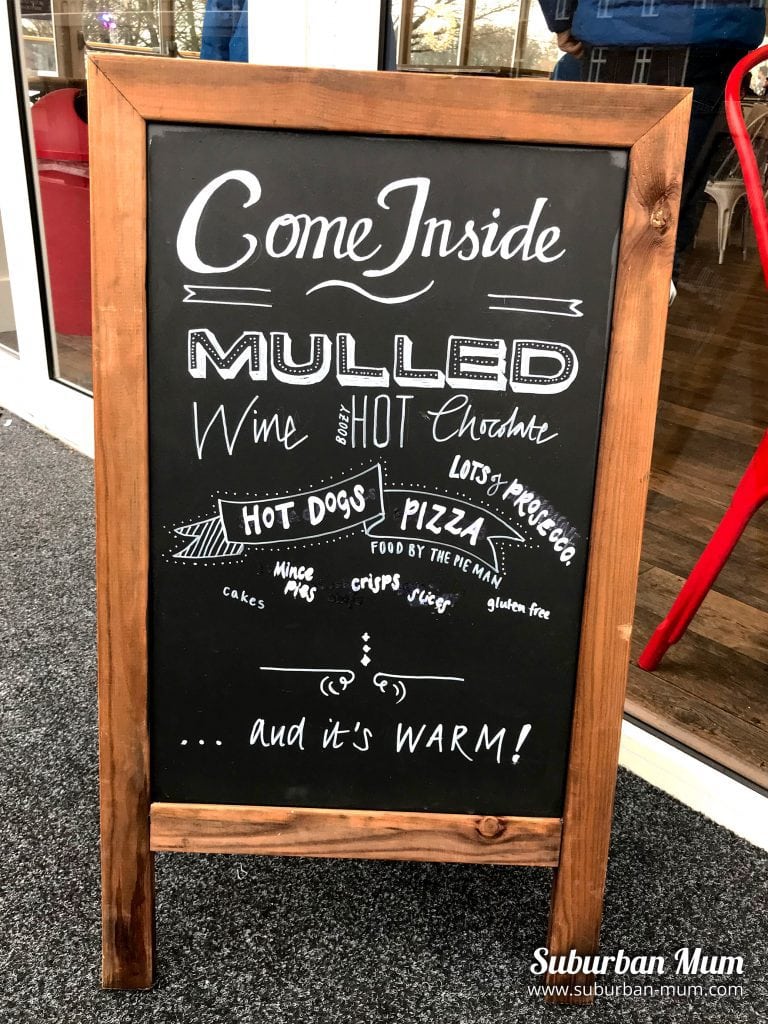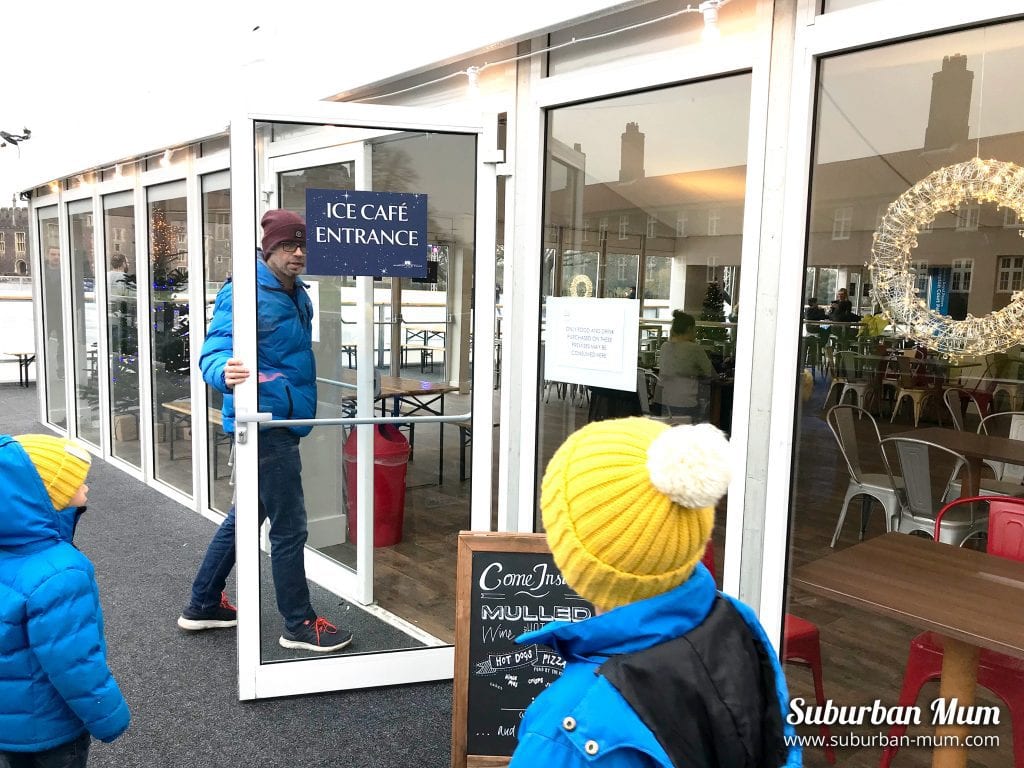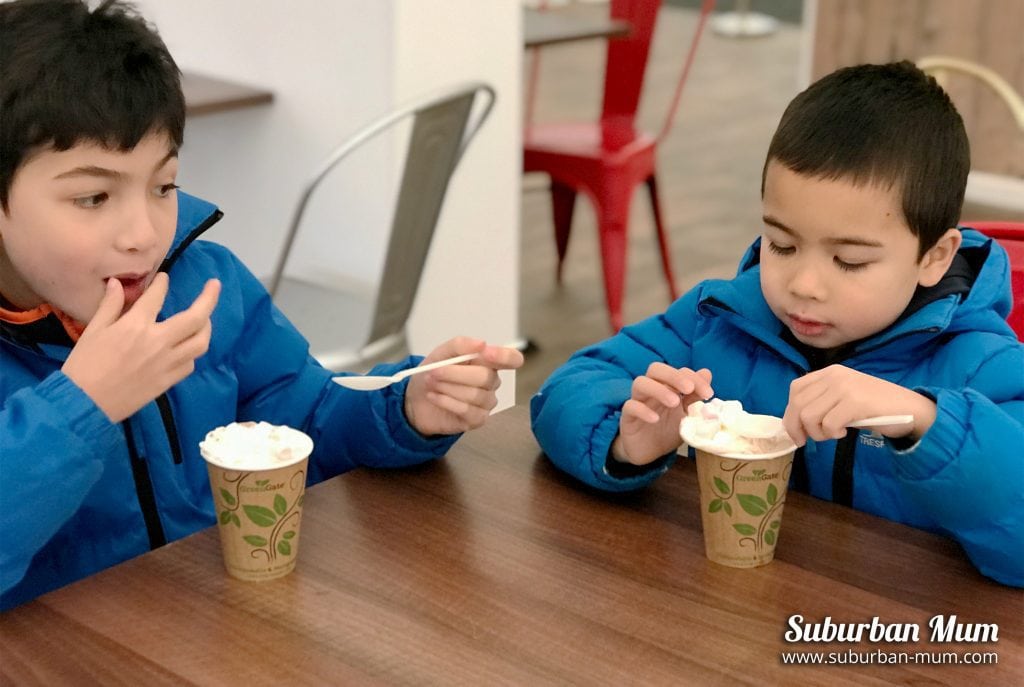 Skate Exchange & Lockers
Once our bellies were full, we headed into the Skate Exchange area to pick up our skates. There are lockers available here to put your valuables in while you are in your skate session. If your children need the help of skate-aid penguins these can be hired on a first-come, first-served basis for £5 (cash only) before you enter the ice rink.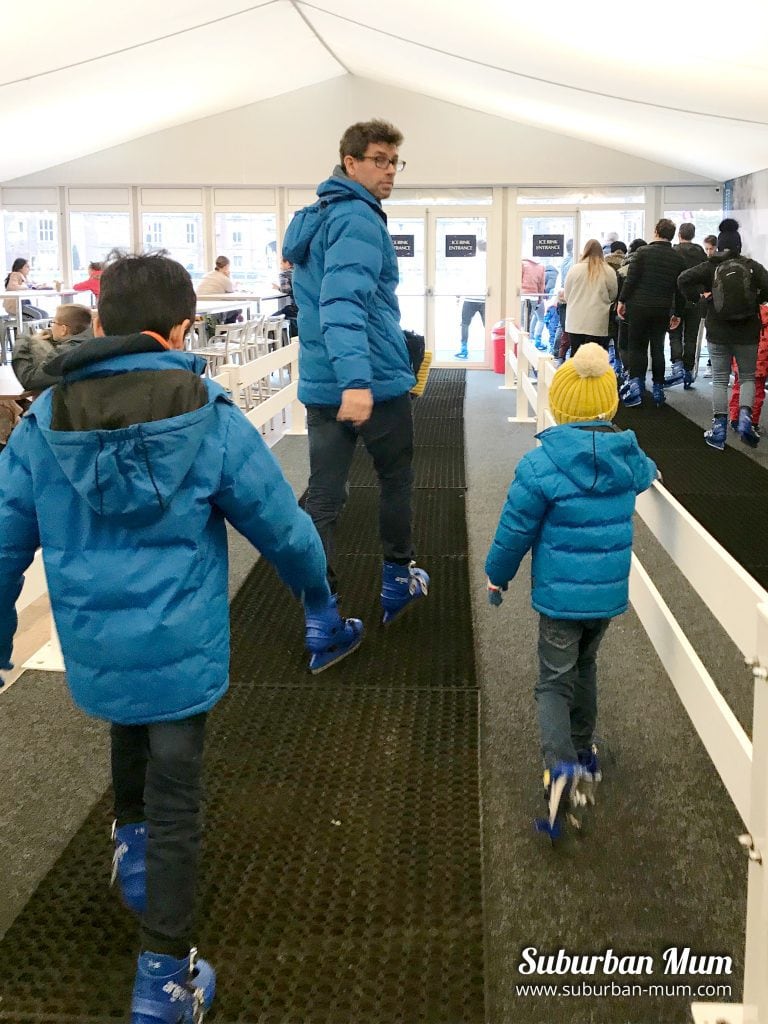 Our skate session
It was M's first ice-skating experience, and as predicted, this child who has no fear loved every second of being on the ice. He had a few minor tumbles, but that didn't put him off from trying to literally run on the ice so he could go fast!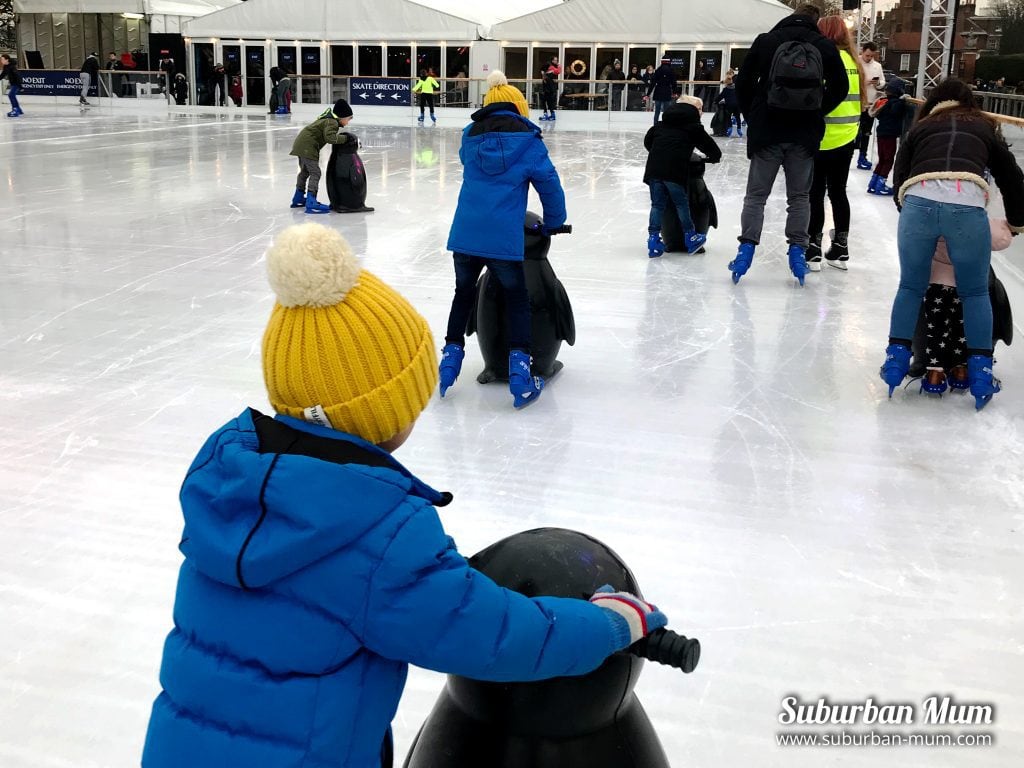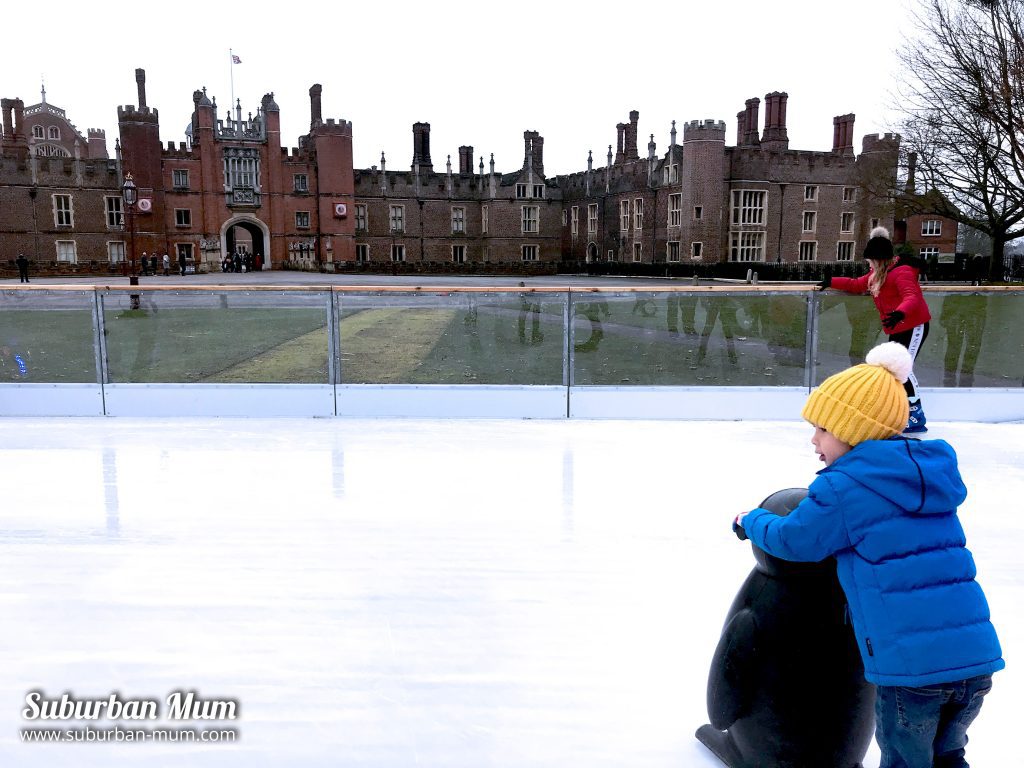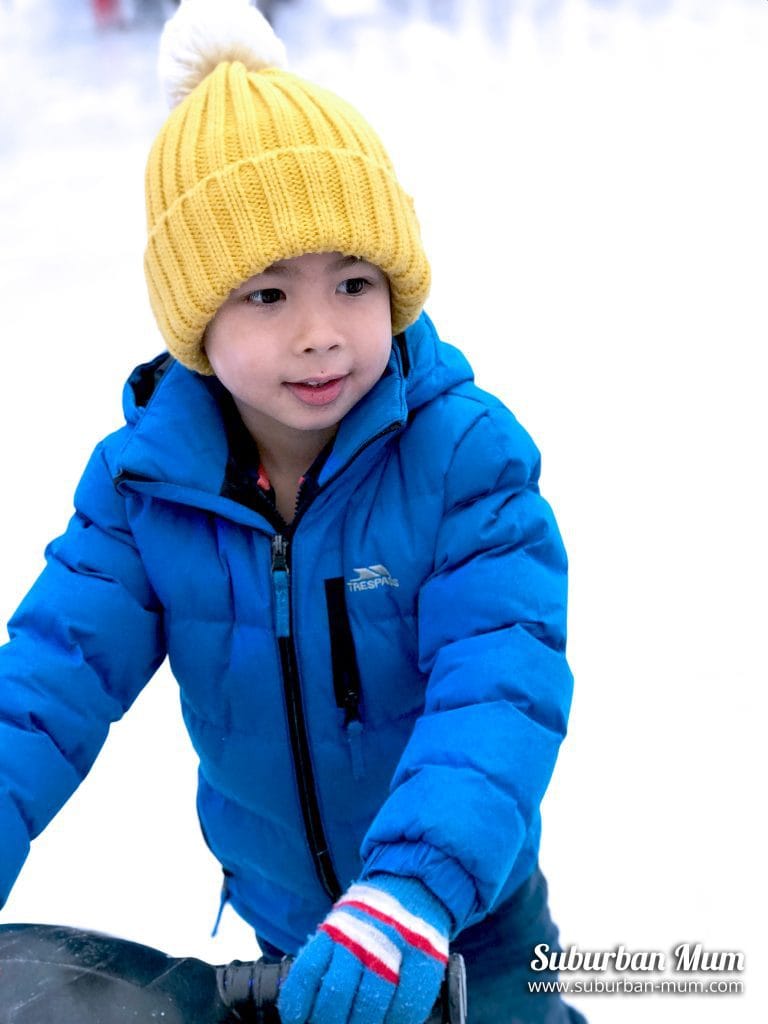 E was around 5/6 when he first braved the ice and was nowhere near as confident as M was. He did brilliantly this time round, and happily skated around the rink with the help of his penguin. He tells me he wants to try without it next time around.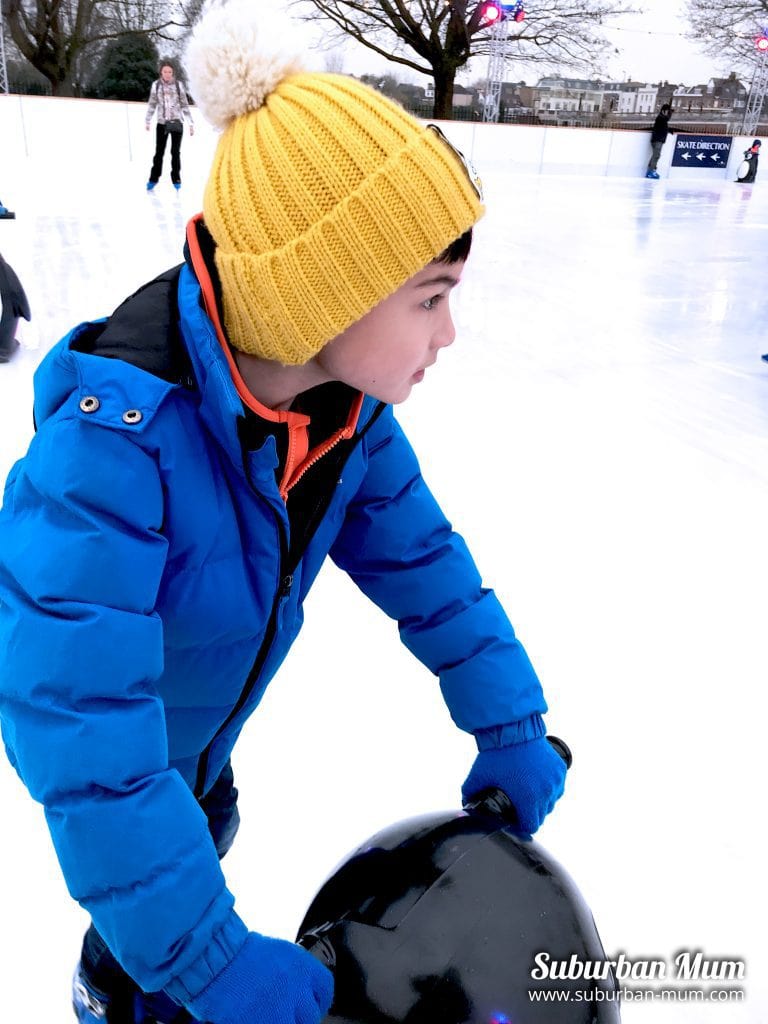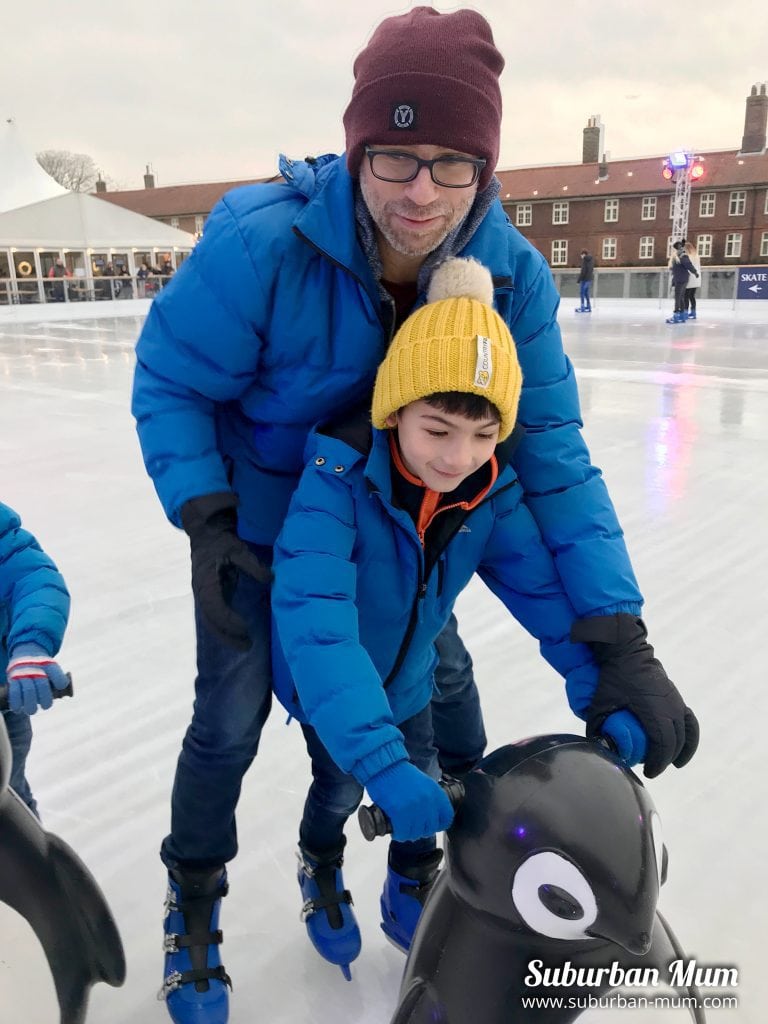 We had a lovely skating session, so much, so the boys didn't want to leave (I honestly don't know where they get their energy from!) I think it may be their new favourite outdoor activity, and we've already talked about going again, although next time, I think we'd choose a later session so that we get to see the palace beautifully lit up at night.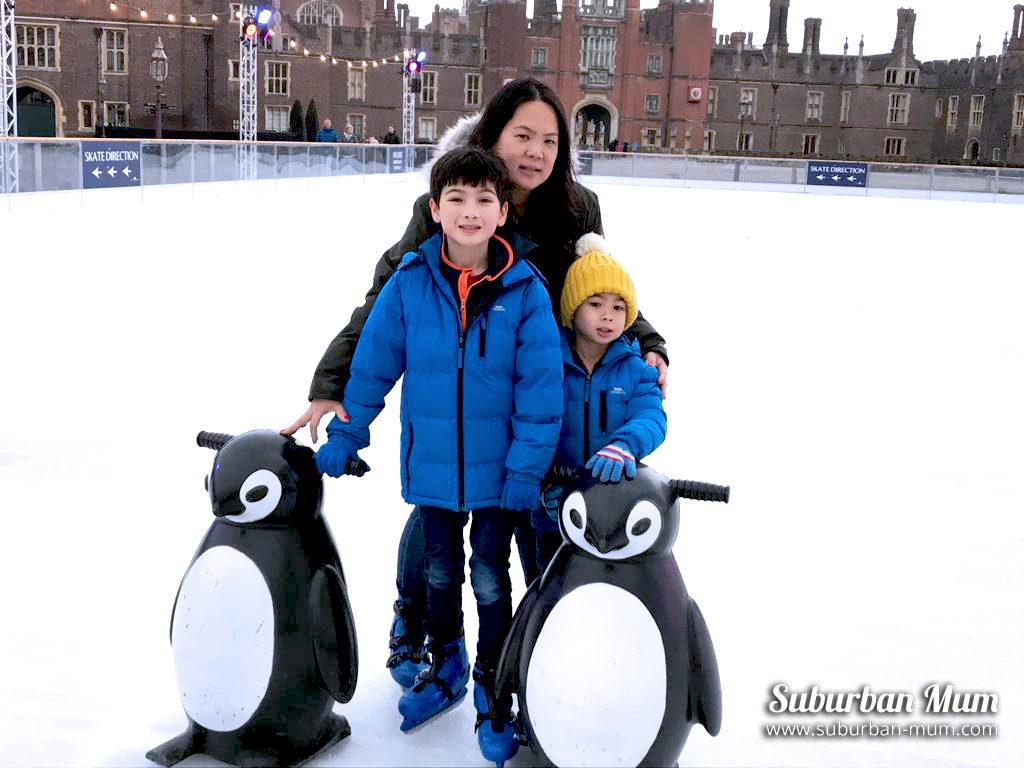 I'd highly recommend a visit over the festive period. Hampton Court Palace Ice Rink is open daily until 6 January and you can book your tickets online here.
You could also make a full day of it by purchasing tickets separately to explore the palace and gardens before ending it with a skating session.
Useful information
Arrive at least half an hour before your skate session to allow time to pick up your skates.
Skating sessions are 45 minutes long.
Parking at the Palace is £1.60 an hour and may well be busy on the day of your visit. If you are planning to drive, make sure you allow for traffic. There is alternative parking nearby which is around £6 for the day.
If you are travelling by train Hampton Court Station is just a few minutes walk from the Palace.
You will need a £2 coin to use the lockers to store your valuables whilst you are in your skate session. Make sure you have everything you need before you lock the door. They are one-time use only, so if you do forget anything, you'll need to put another £2 coin in to lock the door again.
Go up a shoe size when choosing your skates. Both Mr H and I had to change ours within the first 10-15 minutes as we found them too tight and uncomfortable to skate in.
It's a bit of a trek to head to the toilets from the Cafe/Ice rink area as they are near the main entrance into the palace. So make sure children go before your skate session.
*We were gifted entrance to the attraction. All opinions, words and images are my own.
Pin it for later: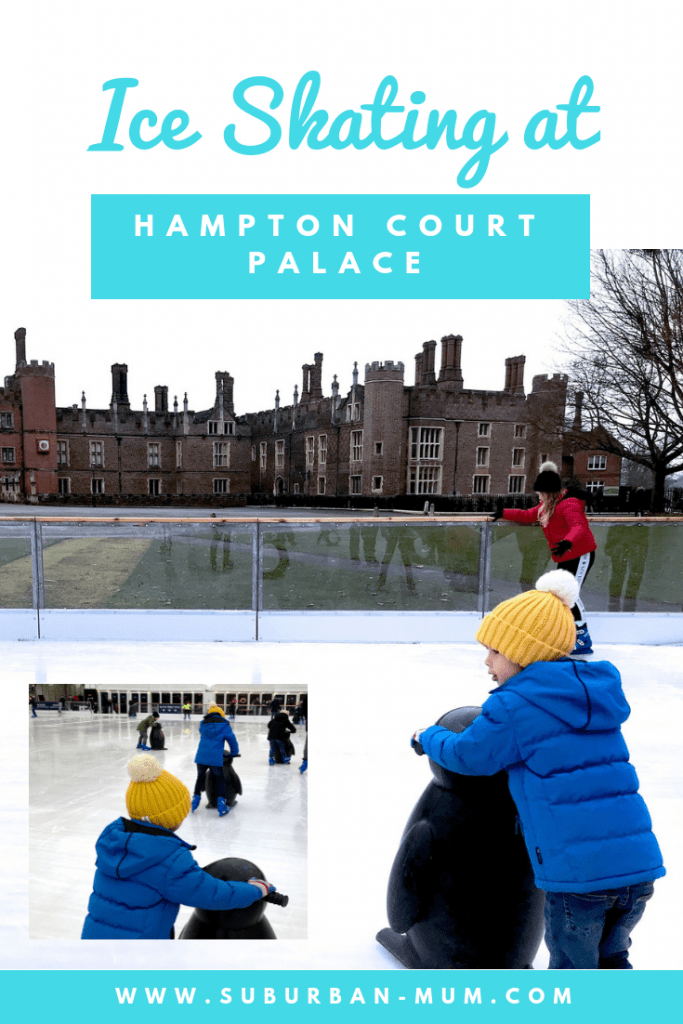 You might also like: