We're super excited to be chosen to be Stay Active Ambassadors alongside Olympic Champion Greg Rutherford. Over the summer months, we will be tasked with reviewing some products from Character Toys' Stay Active range.
My boys love spending time outdoors playing sports, but they are also easily immersed in gaming. It can be tricky to get them out of their gaming zone, but once they are, they are happily back to spending their time playing football and cricket.
Character Toys' Stay Active range
It can be hard to find a good balance between staying active and screentime, but the Stay Active range from Character Toys aims to help with improving your child's mental health, social skills, self-esteem and confidence! The products also help enhance their coordination, balance and reaction time.
Stay Active Hip Hoppa review
For the month of July, we were sent the Stay Active Hip Hoppa. The boys have a ridiculous amount of footballs, but they've never had anything like the Hip Hoppa before.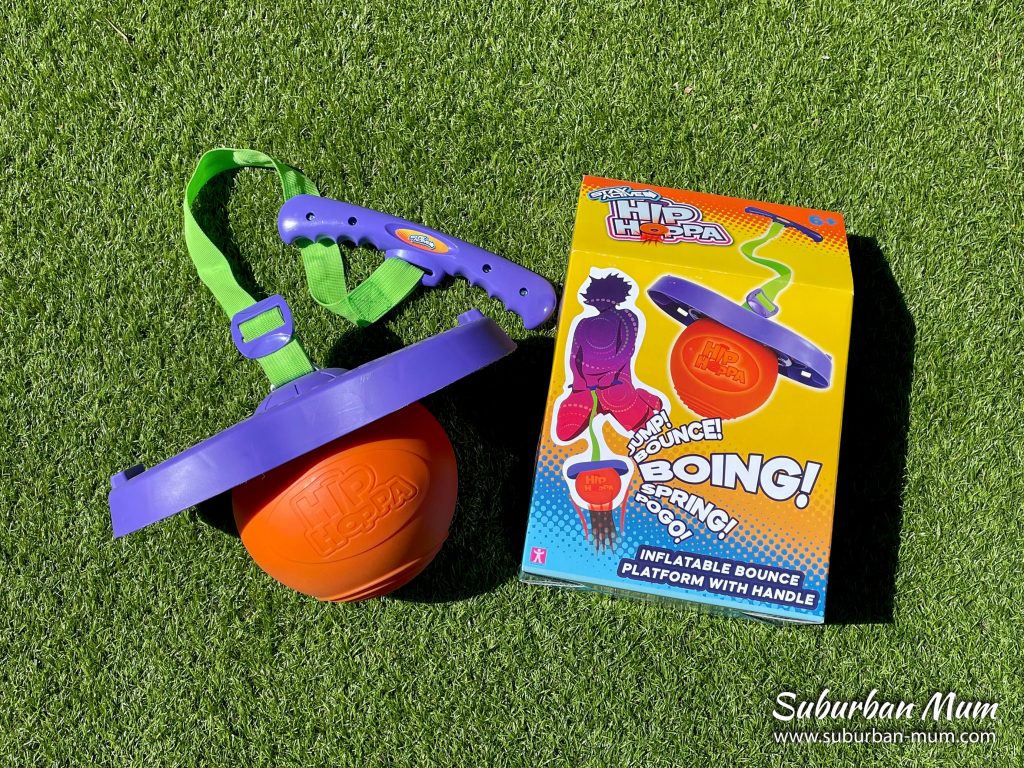 Suitable for children aged 6+, the Hip Hoppa can be used both indoors and outdoors and is a fun bouncing game that helps with improving your balance and coordination as well as building your core strength, fitness and stamina. It comes ready assembled in the box, but you do need a pump to inflate the ball before you can play.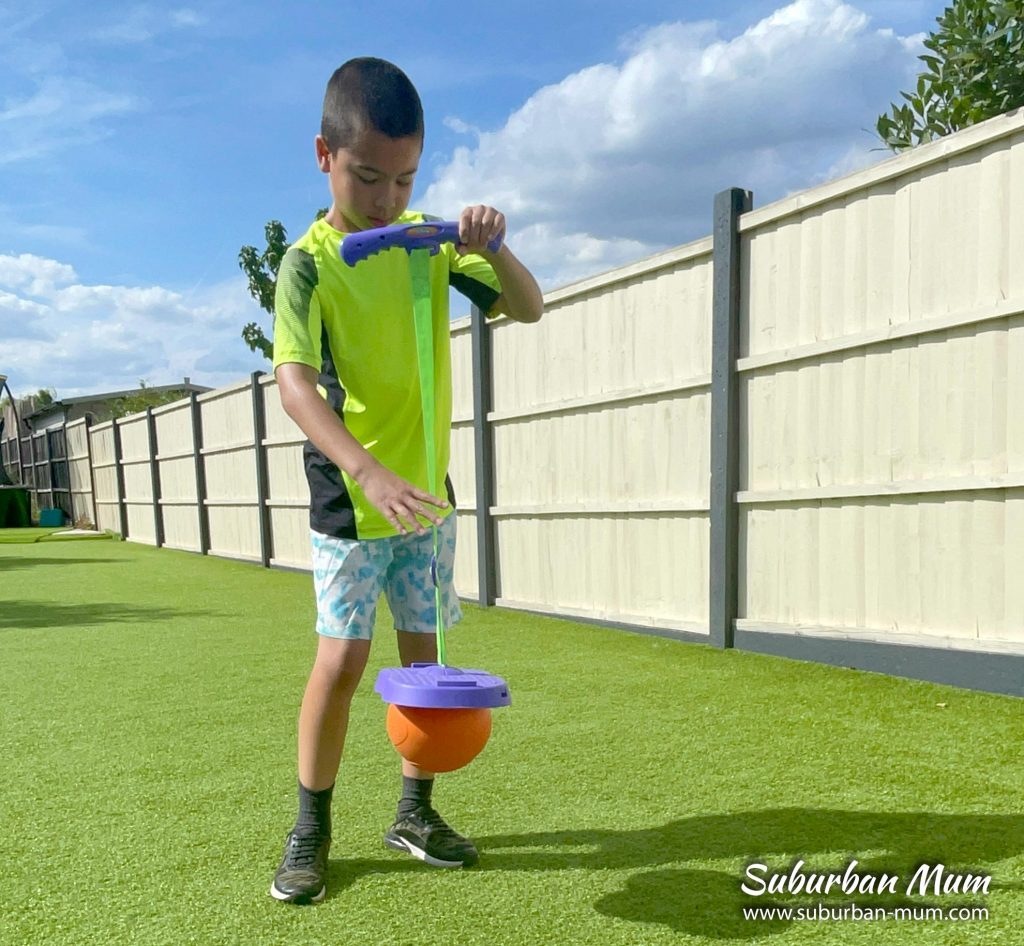 The handle is height adjustable with a buckle, so you can shorten or lengthen it to suit your child's height. It's also recommended that you wear shoes and not to use the Hip Hoppa with bare feet.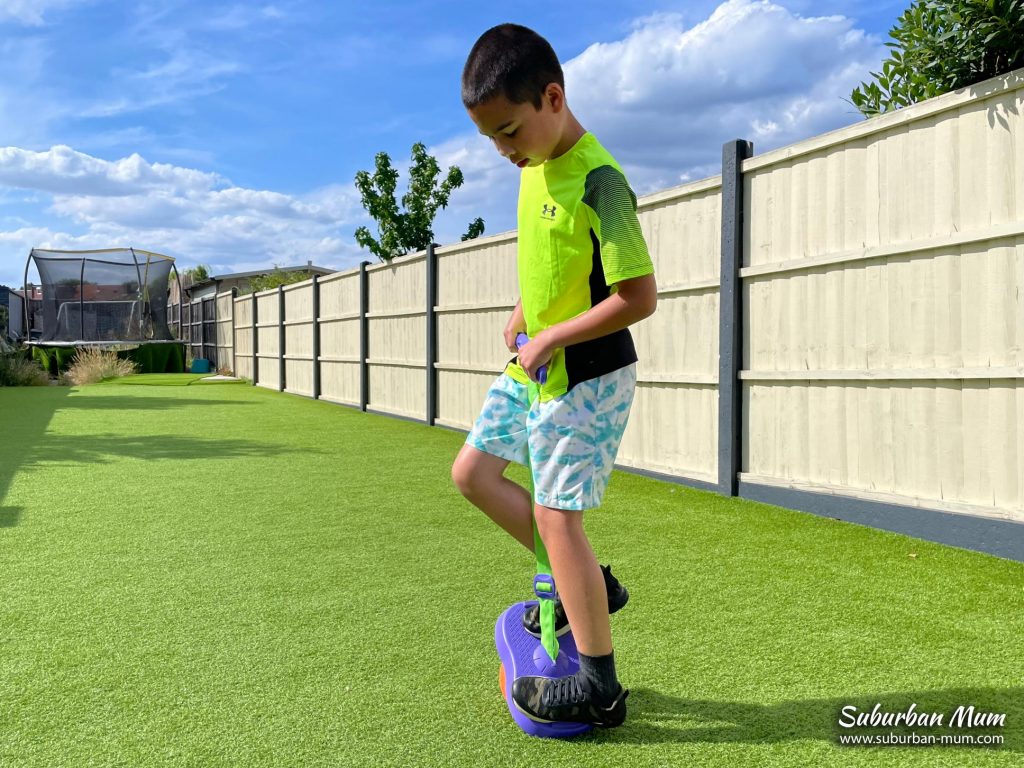 It took the boys a while to get used to mounting the Hip Hoppa. M presumed he could just get on it and start hopping away! I had to explain that it takes a bit of time and patience to learn how to master it. It didn't take him too long before he was bouncing away.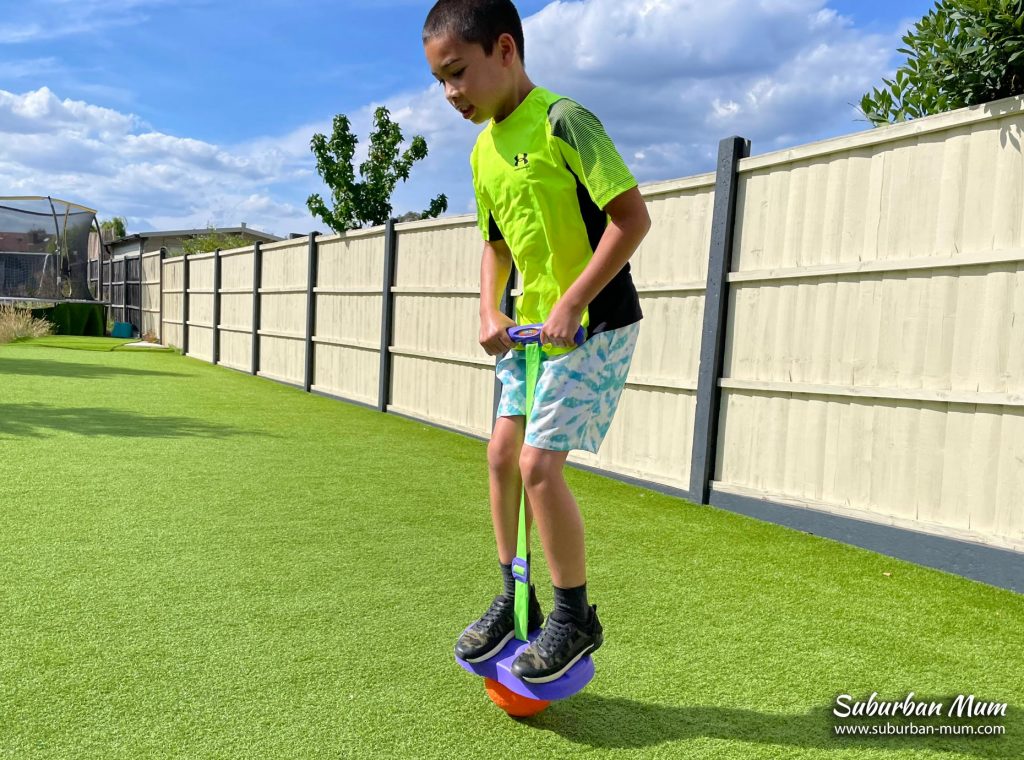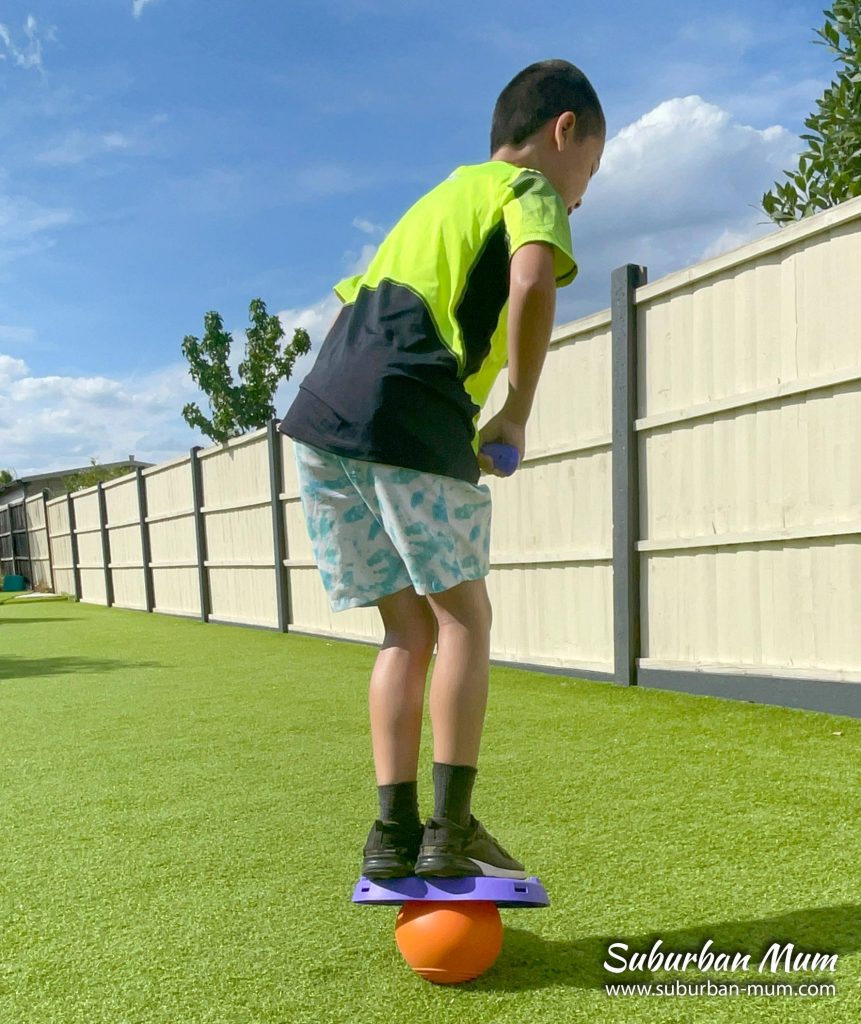 It became a challenge between the boys to see who could stay on the Hip Hoppa the longest, and I have a feeling they will be using this a lot over the summer holidays.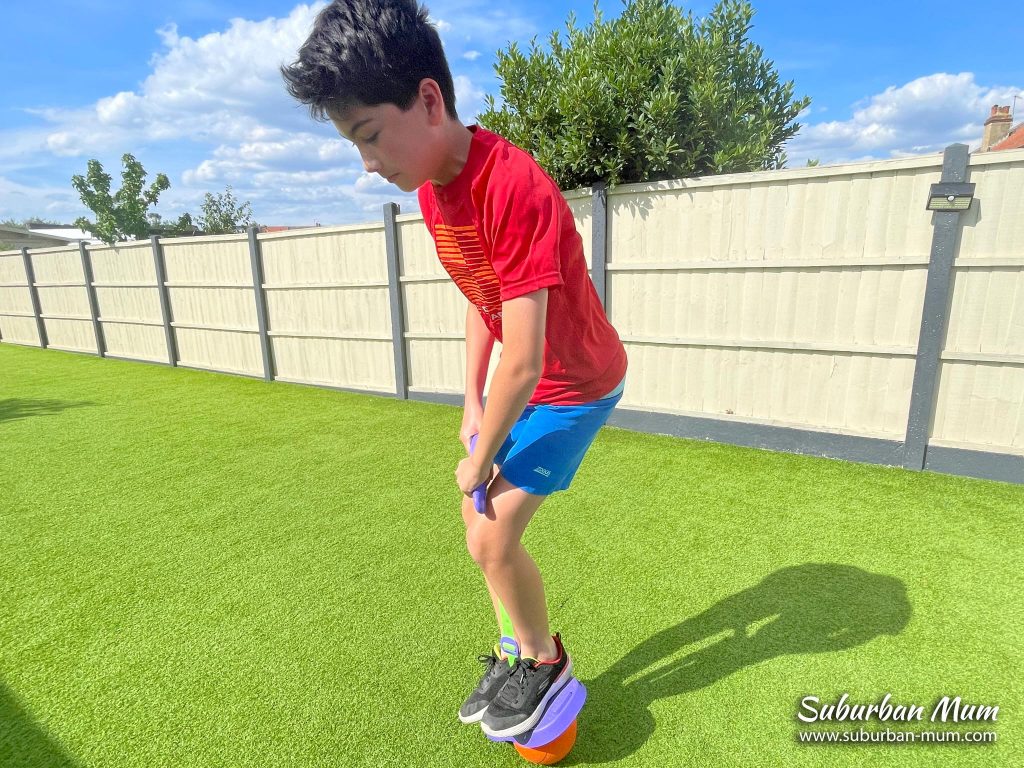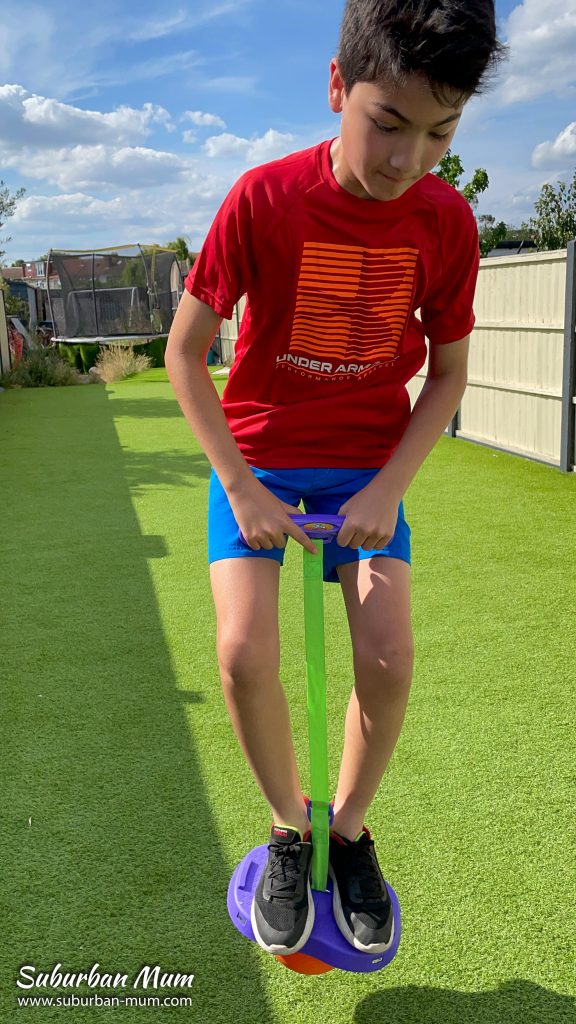 The Stay Active Hip Hoppa is available to buy on Very, Amazon and in-store at Supermarkets.
You might also like: