With the summer holidays now underway, many of us are looking for things to do with the kids. This time last year when we were all cooped up at home so it's great that we're now able to organise and plan activities again and return to some semblance of "normal".
A couple of weekends ago, we were invited along to experience a boat tour on the Thames – but with a difference.
Horrible Histories Thames Tour
The boys are big Horrible Histories fans so they were rather excited to find out that we would be boarding a newly refurbished boat along Tower Bridge Quay to learn about the horrible history of the Thames.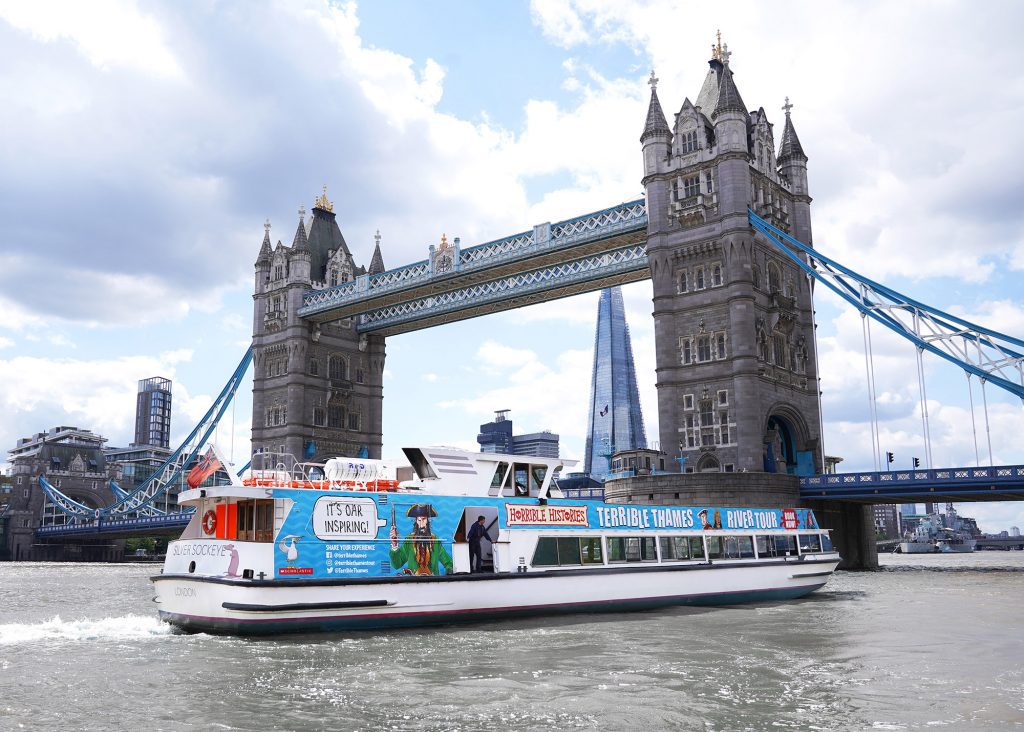 Take a dive with Horrible Histories into the stories of King Henry VIII, Anne Boleyn, Julius Caesar, the Duke of Wellington, Queen Boudicca, Jack the Ripper and Captain Kidd, in this history of the Thames with the nasty bits left in!
The Horrible Histories Thames Tour lasts around 40-45 minutes and is led by two actors as teacher and pupil who tell us stories and give us fun facts as the boat sails along the Thames. It's worth noting here that, unlike the Horrible Histories stage show, they do not dress up as historical figures to tell the stories. There were lots of belly laughs from M as there was talk of poo and wee and he remembered a lot of the facts he learnt.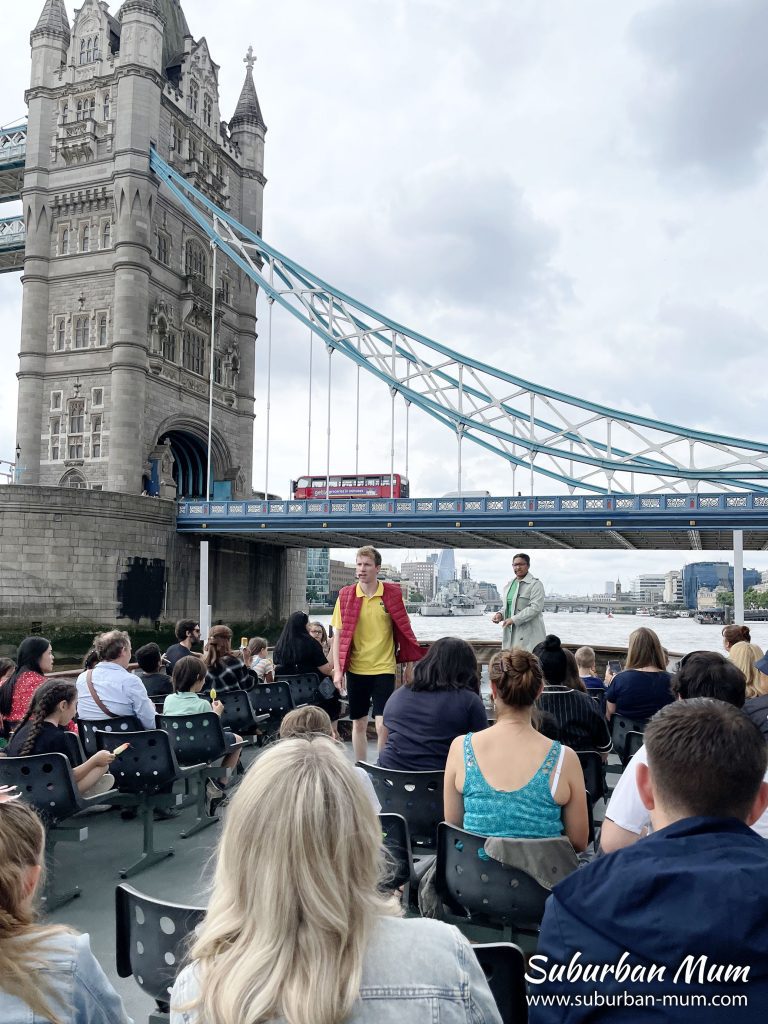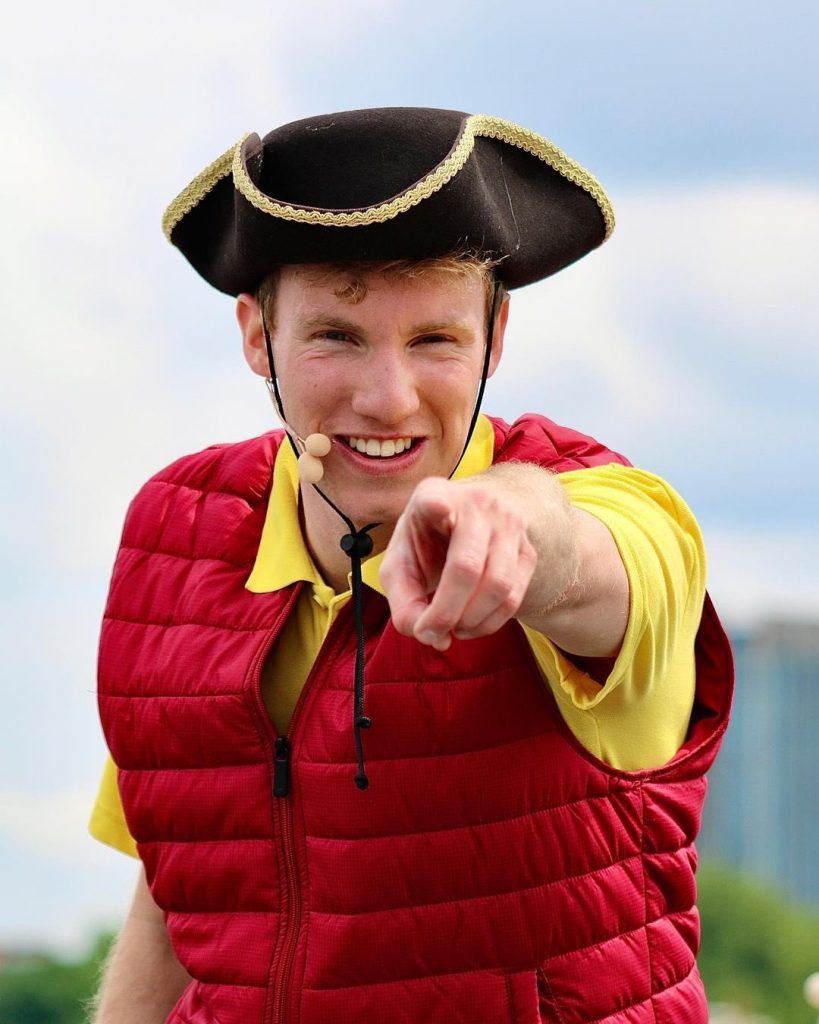 As you sail along the Thames you'll see HMS Belfast, Monument, London Bridge, The Globe and Westminster and many more and you learn lots of fun facts about many of these world-famous London sights.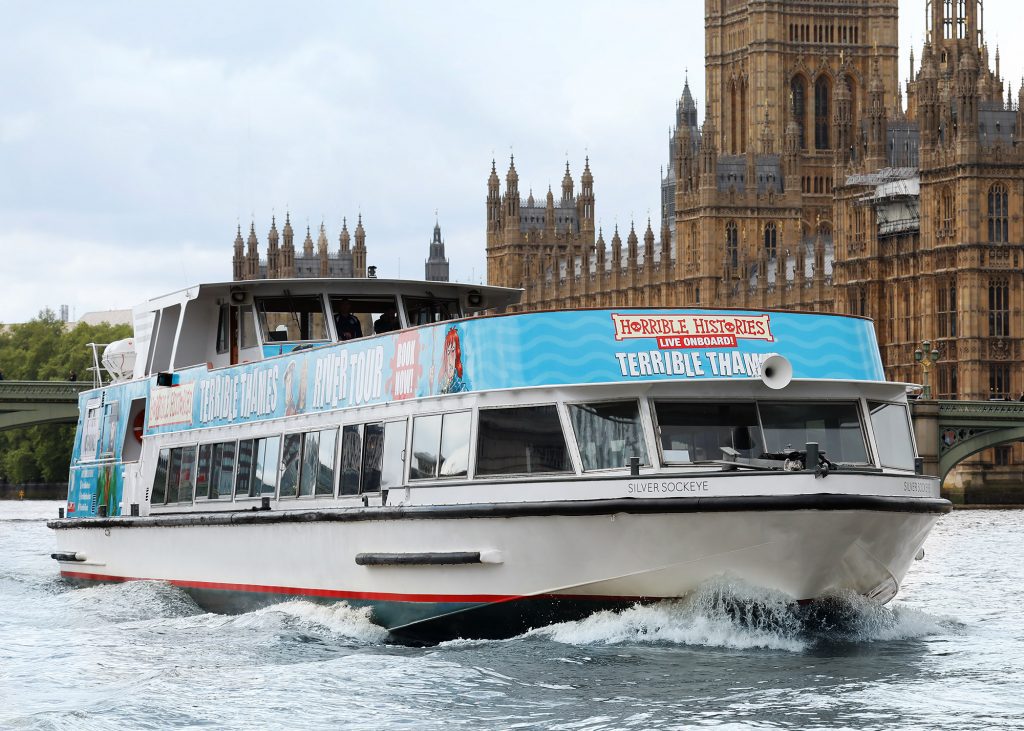 All ages are welcome aboard The Terrible Thames tour but they say it's probably best suited for children aged 5 and above. My boys are 8 and 11 and they thoroughly enjoyed it. The actors will have you clapping and singing by the end of it.
All in all, we enjoyed the experience, learning new facts about London and taking in the sights at the same time – what's not to love?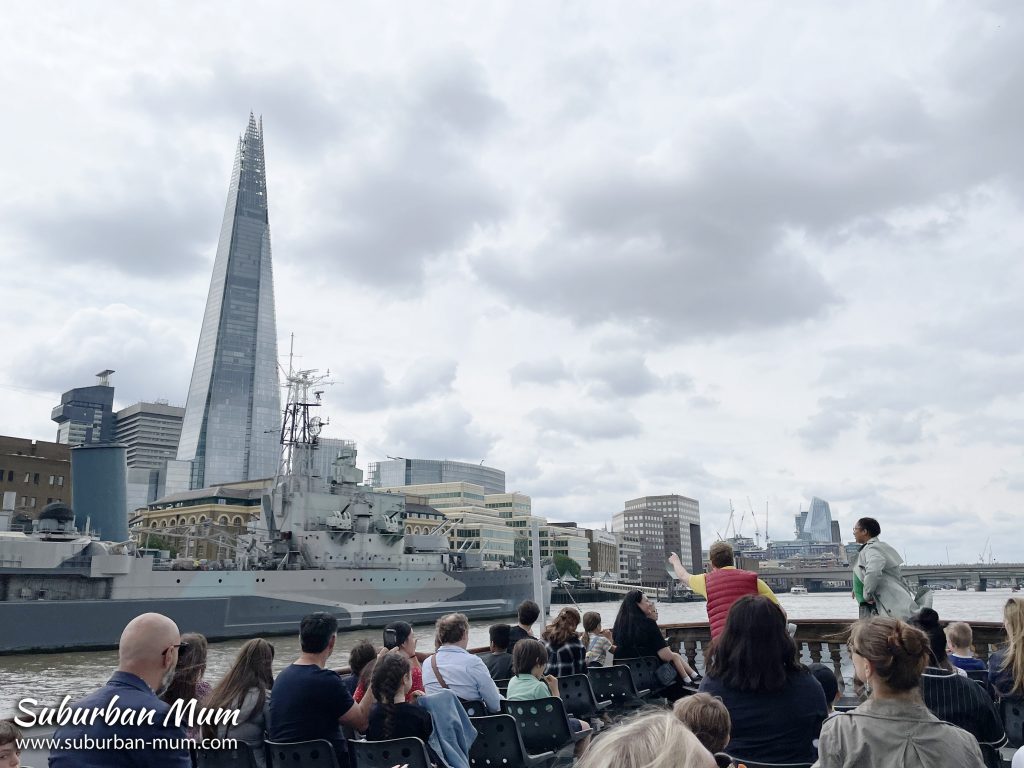 If you want to make a day of it you could head to the Tower of London before or after your boat tour as it's very close by.
Things to know before your visit
Tour lasts around 40-45 minutes
Departs from Tower Bridge Quay (not to be confused with Tower Pier) Follow signs to St Katherine's Docks.
There's some audience participation (singing and clapping)
Hand sanitisers on both upper and lower decks
COVID-19 secure with enhanced cleaning measures in place
Toilet facilities are available on the lower deck
Head to St Katherine's Dock if you fancy grabbing a bite to eat as there are plenty of restaurants and cafes to choose from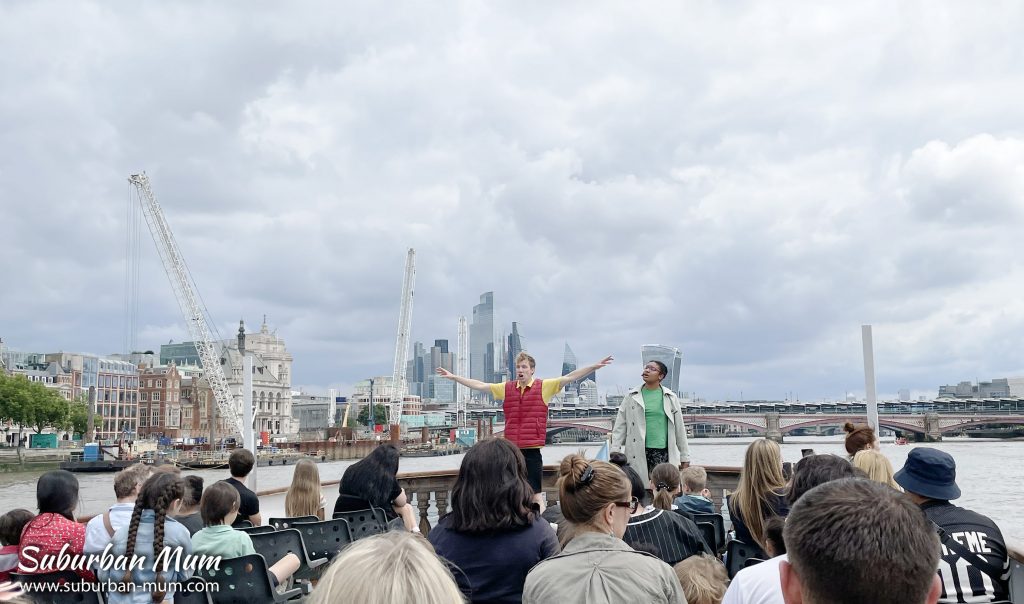 Booking Tickets
Horrible Histories Thames Tour will have daily sailings from 17th July. Tickets start from £22 (Adult) £14 (Child), under 3's are free. Family packages are also available.
Head over to the website to book and find out more www.terriblethames.com
You might also like: