If you're a regular reader of this blog, you will already know what we are theme-park loving family. We've been to many of the UK's theme parks over the years and have also visited others in Germany and Hong Kong too. We decided to head to PortAventura, one of the biggest theme park resorts in the South of Europe for our summer holiday this year.
Booking a package deal
We deliberated over where to stay for a while before we booked our trip. Staying in a hotel outside of the park worked out a lot cheaper but, it meant we would be further away from the park and also that we would then have to purchase tickets to visit the park separately. In the end, after weighing it all up, we decided to look for a hotel on-site. There were package deals on offer that included our flights, hotel and also tickets to the park for the whole duration of our stay. We knew that our thrill-seeking boys would want to spend as much time in the park as possible so this option just made sense for us.
We found places like Easyjet, Jet2, TUI and Last Minute offered PortAventura packages that included flights and hotel. We ended up booking through Last Minute as they worked out the cheapest for us.
Hotel Gold River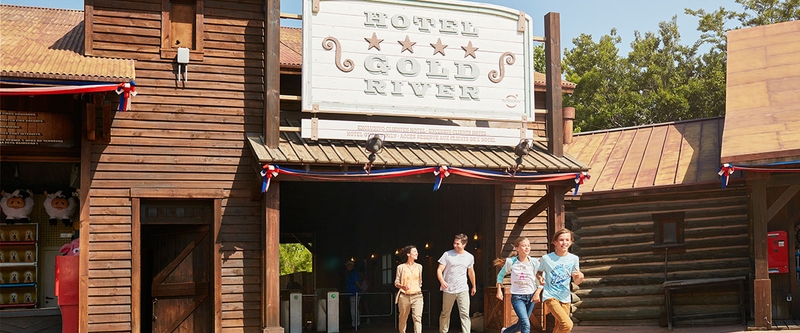 PortAventura has six on-site hotels, all varying in price. We read a lot of TripAdvisor reviews before choosing Hotel Gold River. We felt that it generally had positive reviews and it fit within our budget.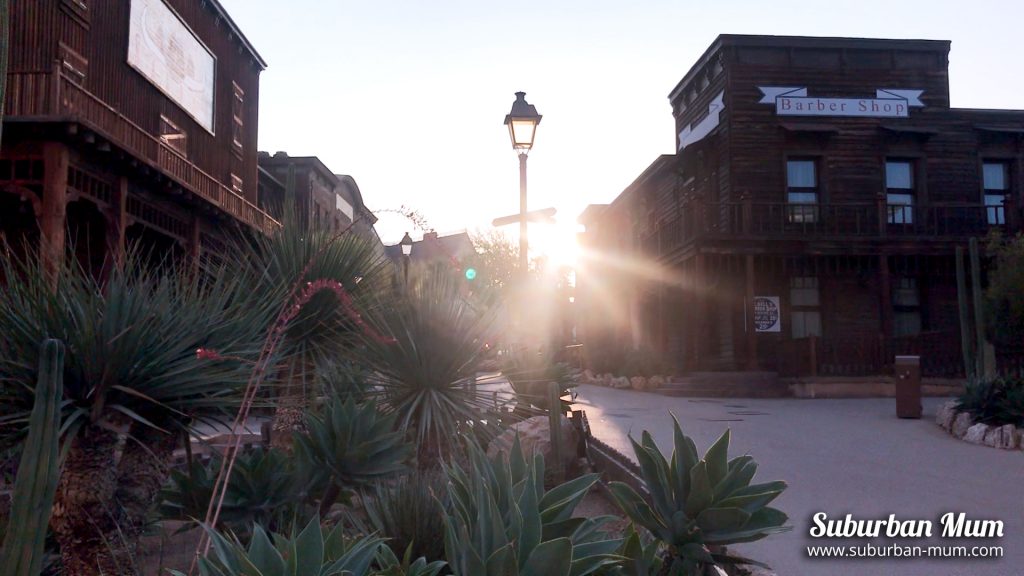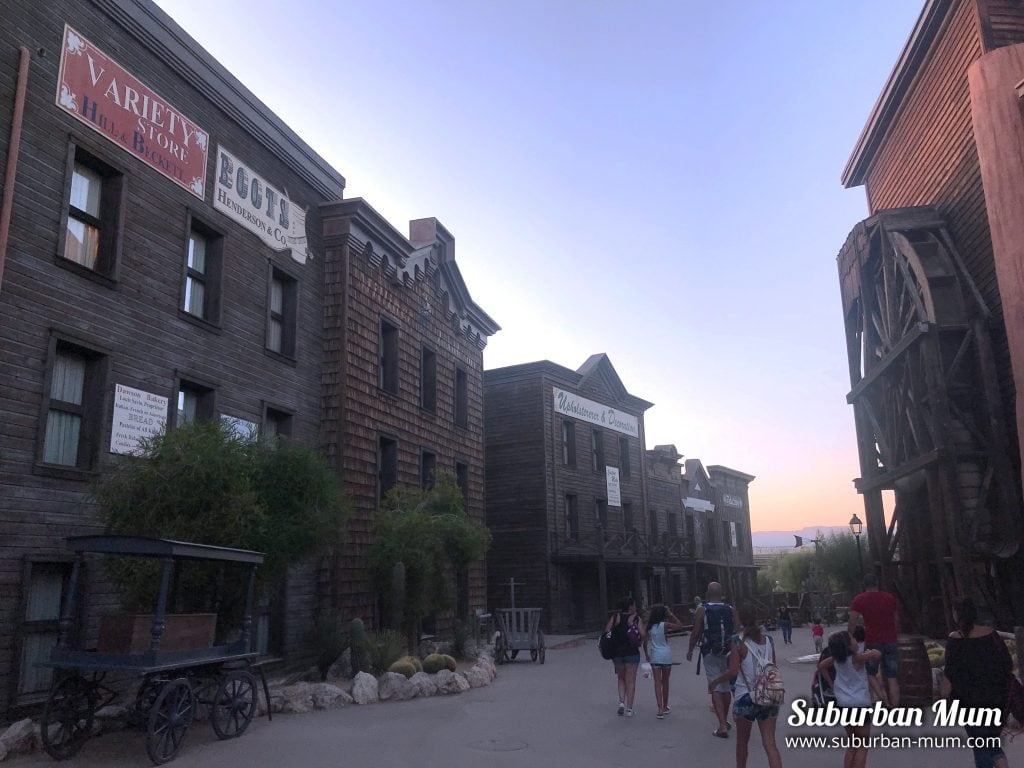 Hotel Gold River is located in the Far West area of PortAventura park and is a Wild West-themed hotel. The hotel is probably one of the biggest hotels we've stayed at, and the rooms are not only based in the main building but also in buildings that form part of the Wild West-themed town Sullivan City.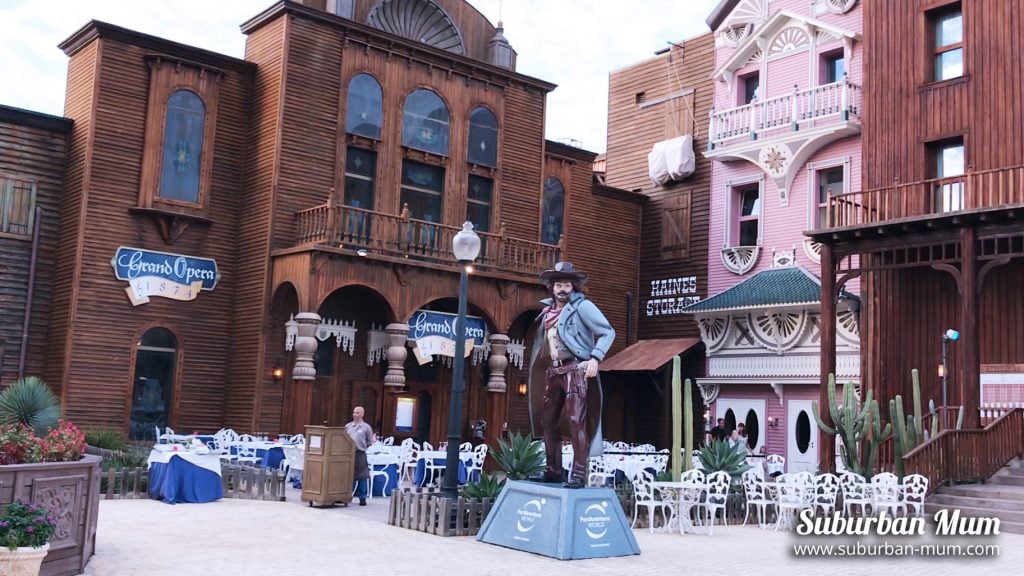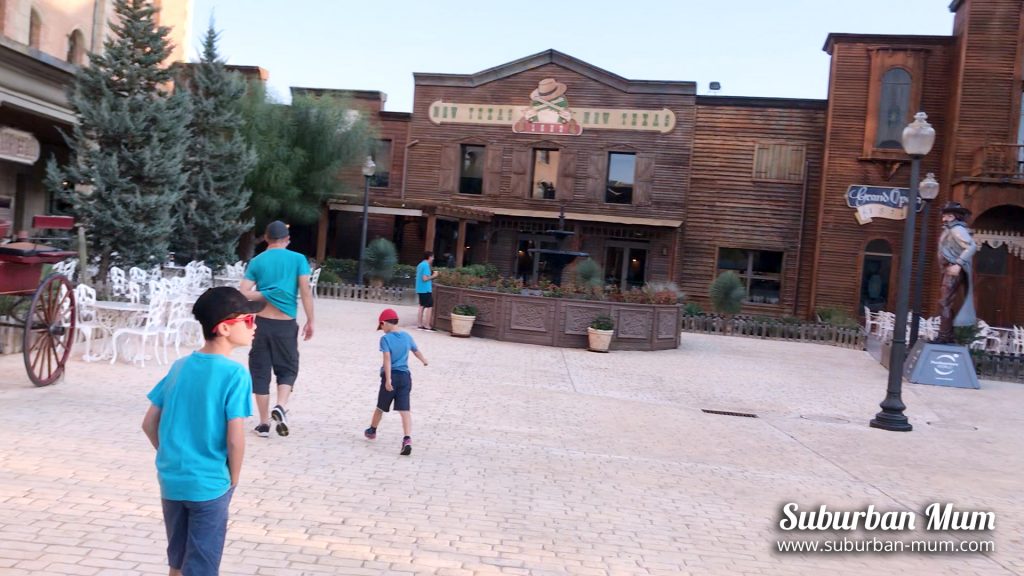 Checking in
We arrived on a Thursday evening around 6.30 pm after driving our rental car from Barcelona, which is just an hour away. Parking is free if you are guests at the hotel and we had no problem finding a space before checking in at reception.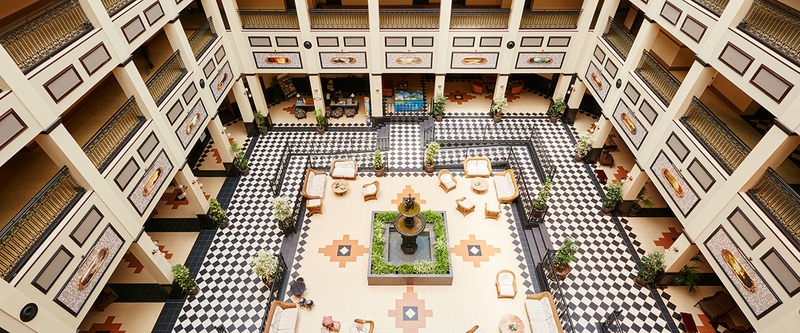 The hotel has a modern reception design that looks rather grand as you enter, and the check-in desks are to the right. We'd read that checking in at the hotel can be slow, but we didn't find this to be the case at all. It may be down to the fact that we arrived early evening when it was quiet, or because we were not with a tour group. We were checked in and given access cards to our room that also doubled up as our entry passes to the park for the week, and the whole process took around 15 minutes.
Our room
We had booked a standard room, and it was set in one of the buildings outside of the main hotel, just a few minutes walk from reception. Our room had a double bed and a single bed that had a pull out bed underneath. We also had a small kitchenette area with a dining table and a full-sized fridge which was handy as it meant we could keep bottles of water cold.
The room was a good size for a family of four. We had wardrobes that divided the room into two, so the boys had their own sleeping area. We didn't feel like we were all on top of each other during our stay and there was enough room to store our clothes for the week in the wardrobes as well as space for us to store our suitcases.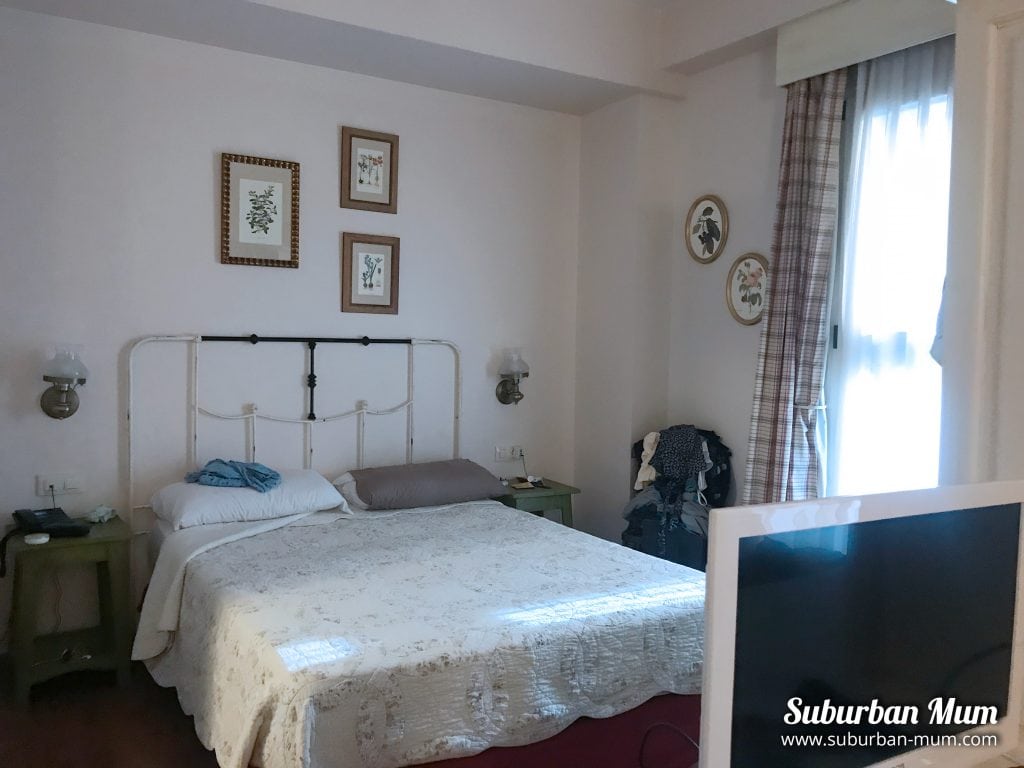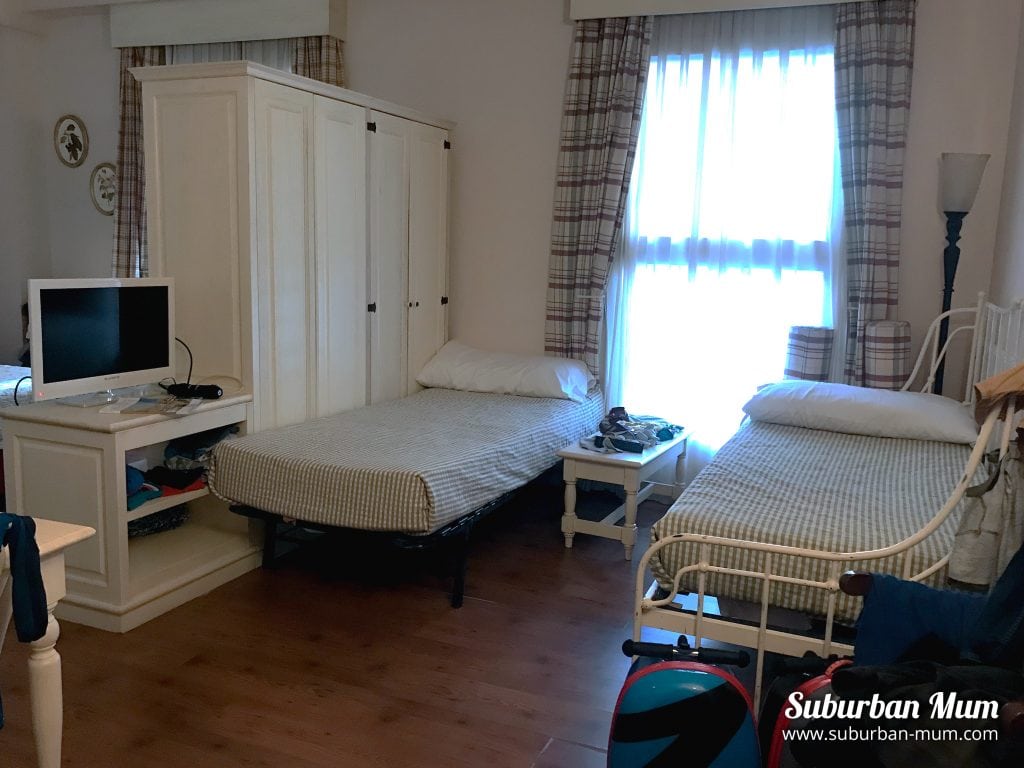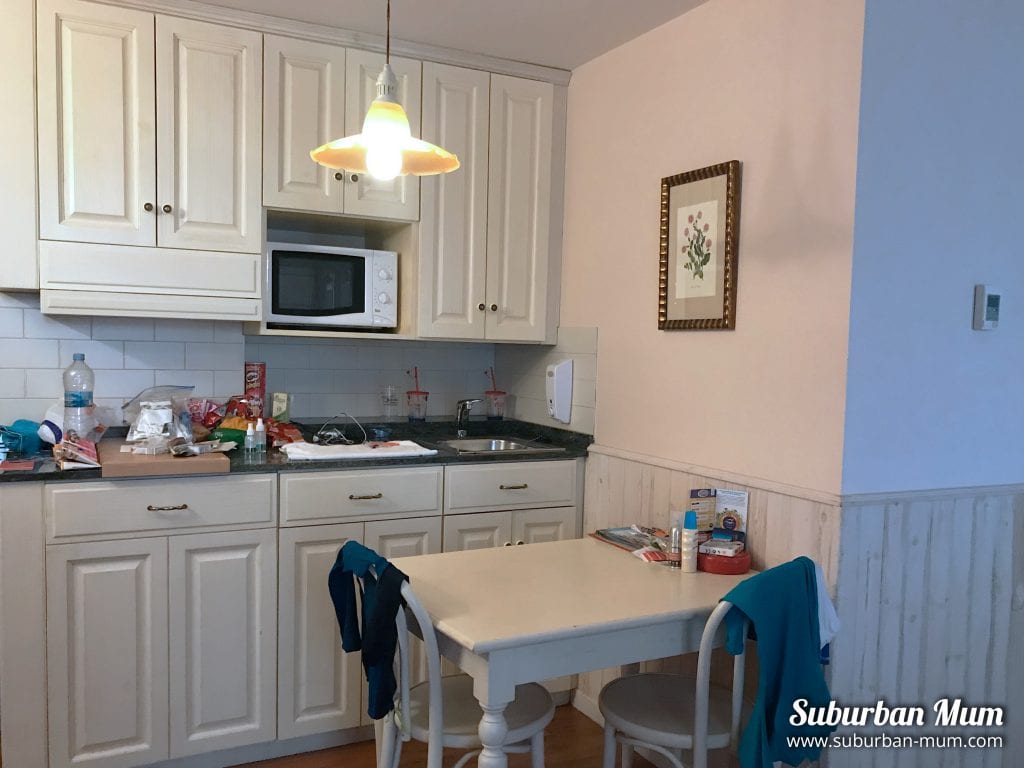 Some things to note
Although the room is a good size, we did struggle to dry our swimming gear and towels. There is a washing line that you can pull out over the bath, but it wasn't adequate for a family of four. We ended up draping our towels over the chairs in the kitchenette area and hanging towels off the kitchen units.
The air conditioning also took a while to get going when we first arrived, and you aren't able to lower the setting to any less than 23 degrees. We initially thought it was broken and called reception who advised us to wait a little longer, but it was fine after that.
Hotel Facilities
Swimming pool
There are two swimming pools and kids paddling pool on the grounds of the hotel. Towels can be collected from the reception desk by putting down a deposit, but we took our own. There were plenty of sun loungers available whenever we visited. They did have some rules that needed to be followed when using the pool. For example, you aren't allowed to wear sunglasses while you are in the pool, children are not allowed to use any pool toys (floats to aid swimming were fine), and you aren't allowed any food by the pool area.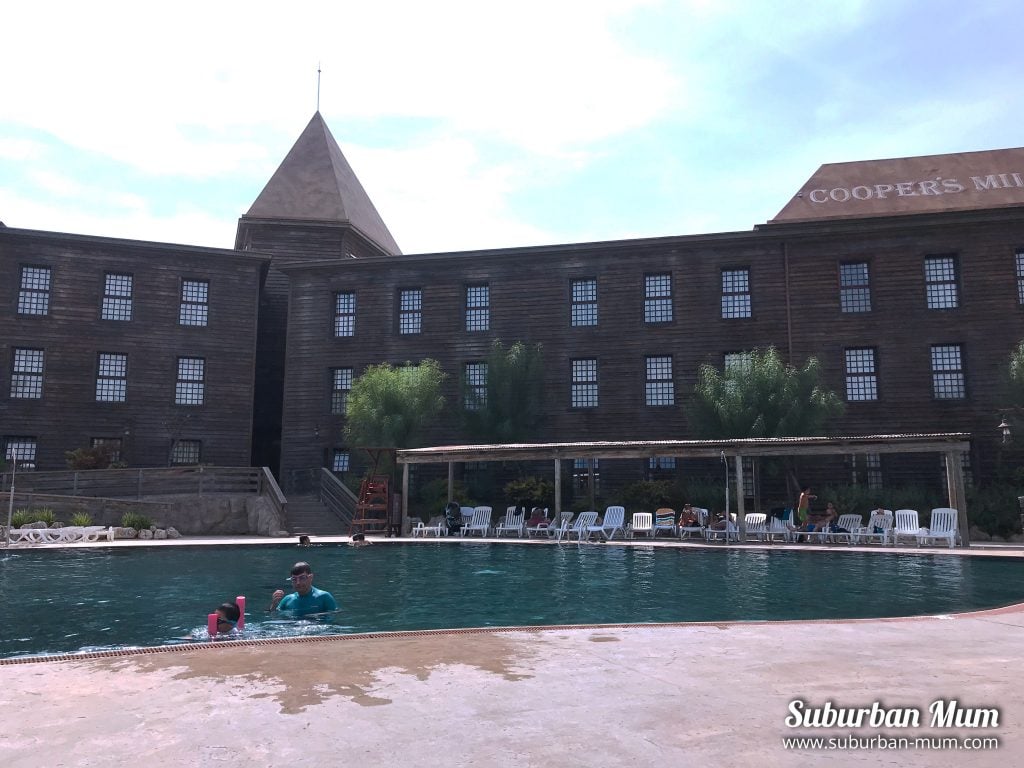 Our favourite time to visit the pool was in the afternoon around 2-3pm. We found it was the best way to cool off after a busy morning at the park. The pool area was generally quiet around this time and would start to get a little busier around 4ish.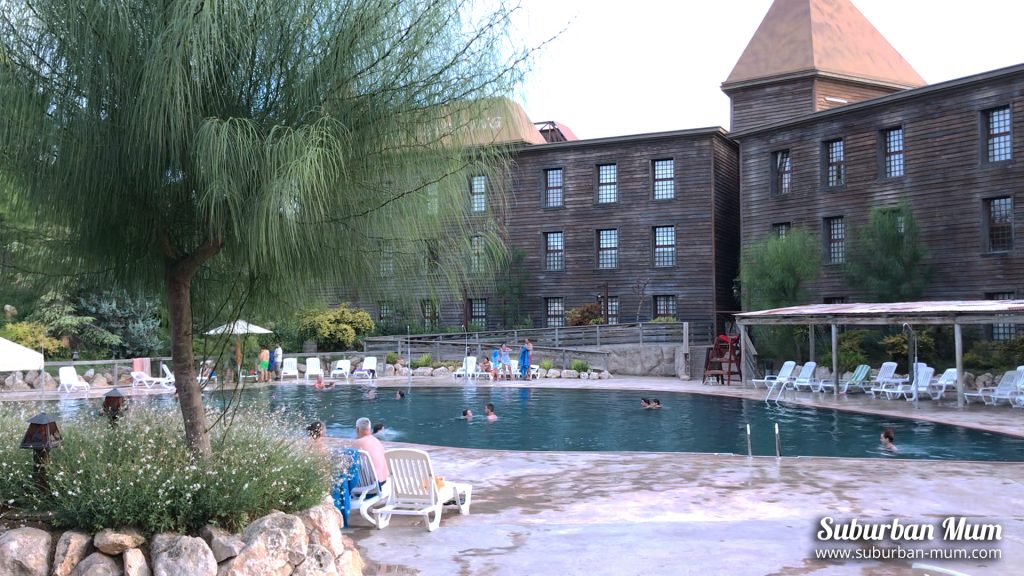 Food
There are three main restaurants available at Hotel Gold River. I have written a separate post about the food which you can read here.
Other services
Entertainment program
Laundry service
Souvenir shop
Currency exchange service
Car hire service
Access to Hotel Caribe's Wellness Center that includes Gym, Jacuzzi, Sauna and Massage)
Overall, we really enjoyed our stay at Hotel Gold River. Staying at a PortAventura hotel meant that we could easily access the park whenever we wanted and could come and go as we pleased. We found the staff to be helpful and friendly and Wild West Theme of the hotel was done really well. We would happily choose to stay at Hotel Gold River again.
Pin it for later: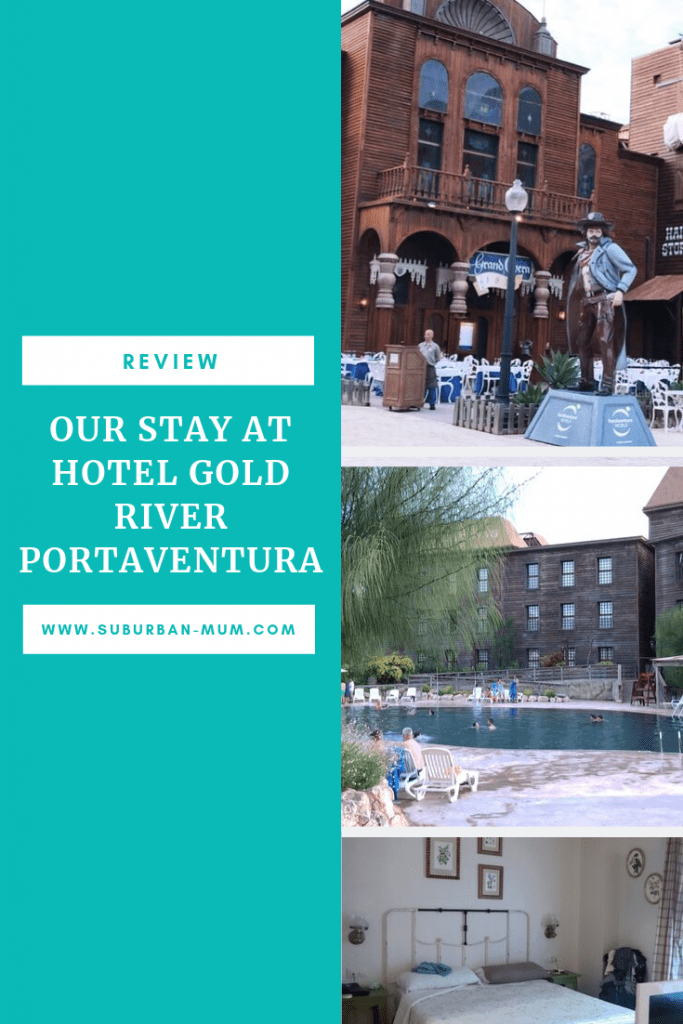 Read my other PortAventura posts