Many of us cannot wait to be able to travel again, it's definitely something I am itching to be able to do, especially having spent so much time at home over the last year.
Now that the UK has left the European Union, what does this mean for travel? Here we take a look at how Brexit has changed the way we drive in the EU.

How Brexit will change how you drive in the EU
Driving in Europe with a hire or leased car
If you are looking to drive to Europe in a hire or leased car from the UK, you will now need to carry a VE103 certificate with you. You can get one of these for £8 + postage from the RAC website.
Driving licence
UK driving licences are still valid in the EU, however, those who still have a paper licence or have licences from Jersey, Guernsey or the Isle of Man might need an International Driving Permit (IDP). You will need to check the embassy of the country to which you are travelling to see if you need one as this will depend on which country you are staying in, as well as how long you plan to stay.
Car Insurance
Most car insurance policies will offer an extension of cover for travel to Europe during the transition period. This may either be free or cost. However, if you are wanting more comprehensive cover, you may want to consider getting short term european car insurance instead as extension cover may only extend as far as third-party cover. You may also need a Green Card from your insurer, these are currently free but you will need to check with your insurer and get this in advance as it can take up to 6 weeks to be issued.
What travel kit do you need?
You need to make sure you have the right car kit when travelling to the EU. This includes things like a warning triangle, reflective jacket, breathalyser and GB sticker. Travel kits with everything you need can be purchased online from places like Halfords for around £40.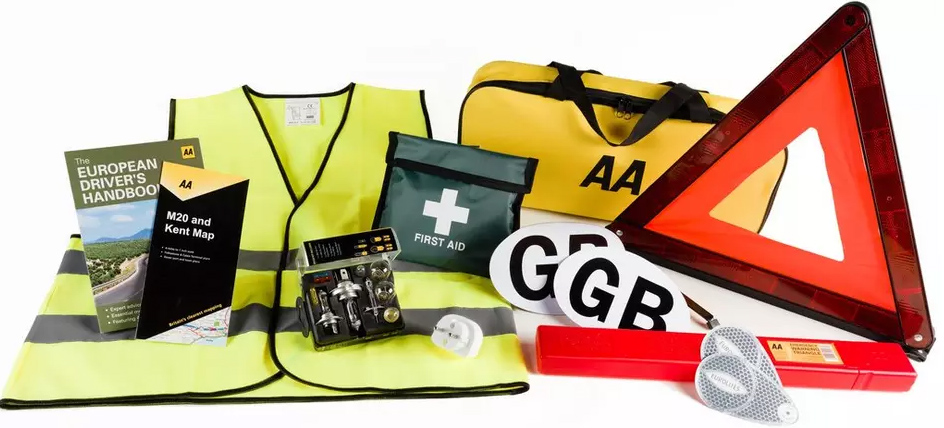 Travel Insurance
When we were part of the EU, Brits were entitled to medical treatment with the use of the European Health Insurance Card (EHIC). This card will still be valid until it expires. After that, you will need to apply for a UK Global Health Insurance Card (GHIC). This card is available for free for those that live in the UK and will allow holders to receive free emergency treatment. However, the government still advises that you purchase travel insurance and healthcare cover for your trip abroad.
Hiring a car
If you are hiring a car in Europe, you may need a digital version of your licence. You can get a free licence check code from the DVLA website which is valid for 21 days. EU hire cars will not need green cards.
I hope you found this post useful, remember to always check with your insurers for the most up to date information.