There's almost nothing that forces interior designers to be more creative and economical with their decisions than decorating a small space. It's easy to fill a large space, or easier at least, because you don't have to worry about it feeling cluttered the more you place in there.
In a small space, however, utility and design are hand in hand and should ideally be matched exactly with one another. It might be that you're facing this challenge yourself at home because now that you've split the master bedroom into two rooms for your children, or perhaps you've renovated that small home office into an extra bedroom, you're asking these questions right now.
While we can't give you exact and purposeful direction based on the specific dimensions of your room, we can offer some worthwhile principles to help you design that bedroom space more evenly so that space is maximised and utility is assured. This way, at least, you can feel less boxed in and compressed.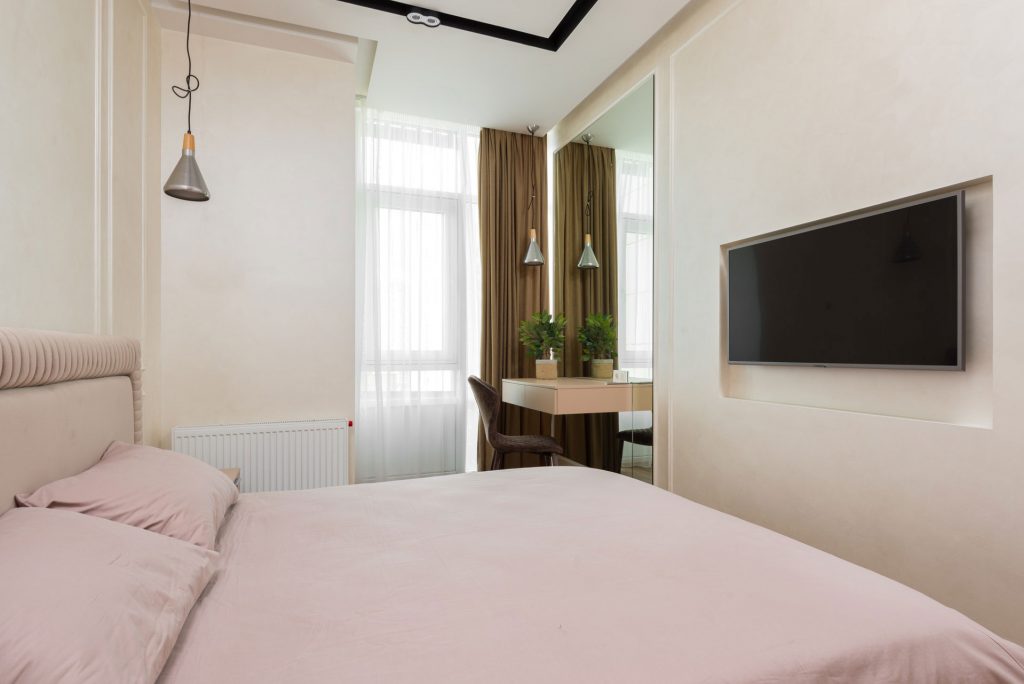 Without further ado, let's consider:
Limiting the furniture
It's good to limit the bulky furniture you may have in the space to free up room. For instance, instead of a bookshelf or storage unit, place chest storage drawers underneath the bed for an easy means of pulling them out and accessing your socks, underwear, and other foldable garments. Instead of a wardrobe, we'd recommend installing an industrial clothes rail that can hang all your coats and shirts and look great. When you limit the furniture you not only free up the bulk in the space but allow the natural light more room to play, helping the space feel more open. This can be aided with utilities that won't take up much space, like a mirror.
Orienting the space
It's important to orient your furniture appropriately around the room. Ideally, you still need to be able to open the door to the space all of the way. If you can't do this, fire safety is a problem. Additionally, it's good to orient the furniture so that nothing blocks the window so that all of the natural light can come in and help the space feel larger. In many cases, it's the bed and any desk you have that will limit the space, so make sure they're placed parallel, are foldable units, or at least so that the maximum amount of navigable floor space is presented.
Consider the essentials
It's good to consider each room's essentials and what may be needed. As we've mentioned, a coat rail can take the essential function of the wardrobe. Wall-mounted televisions and lights can prevent the need to take up floor space. The same goes for smaller areas like a laptop stand for the chair or bed rather than a full desk. On top of that, ensuring that shelving units are placed appropriately for some decoration, like your book collection or houseplants, can add some character. This way, the space remains minimal but livable.
With this advice, you're certain to design your smaller bedroom space in the best possible way.