For anyone who's interested in building a mini greenhouse (also called a small greenhouse), we want to give a helping hand in figuring out what kinds of things need to be taken care of, as well as which things to avoid.
Do you need a mini greenhouse?
For those who want to build a smaller greenhouse, there can certainly be benefits, especially for those with kids. For example, smaller structures allow more room for playing in the garden, which could be helpful if you're looking to keep some space for whatever you want your greenhouse to be without taking away the joy of having a garden. Whether you want to grow flowers or have a little place to relax outdoors, this gives plenty of room for everyone.
Of course, some people choose to build a greenhouse to be the perfect outdoor play area for their kids and there are some mini greenhouse kits that can be a great option for these requirements too. All you need is a little time and research, and there's a good chance that you'll find something that's suitable for what you want.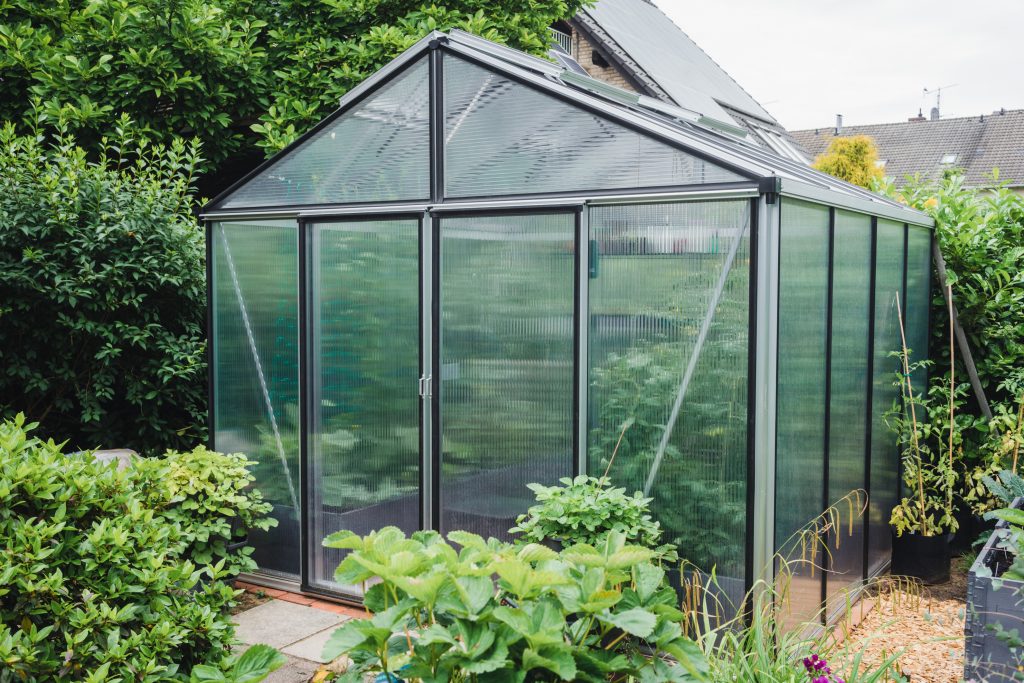 What do you need to be careful of when building a kid-friendly greenhouse?
For many of those who do want to build a greenhouse, safety is an important factor, but this can become even more essential when kids are involved. There are often a couple of things to take into consideration with this. When building a greenhouse or buying a kit, you need to ask if the glass can survive the impact of a football being kicked into it, for example, or if the structure is going to be stable enough to withstand anything that an energetic kid can throw at it.
With this in mind, you need to be considerate of the materials used and the stability of the greenhouse. Tempered glass can be okay, but there are other options to consider too. Building a base can often be a good idea for larger greenhouses – although it's worth noting that some smaller ones may not need it, which can help to make them more convenient for a lot of homeowners. Either way, it's always a good idea to look into your options.