Teens are notoriously hard to please (well, mine is, anyway!) It was his teen birthday back in May, and we didn't know what to buy him. When asking what he'd like, we were met with the usual "I don't know…" or given some random items that he liked the look of but didn't actually have a use for. Like most teens, he's an avid gamer. He loves playing Minecraft, Roblox etc – regularly yelling at his laptop because it's crashed or is super slow. To be fair, the laptop was bought in a hurry at the height of covid a few years ago because he needed to do his schoolwork, so we didn't look much beyond those requirements.
We decided that it would be a good time to upgrade and get him a laptop that would work better for him for both schoolwork and gaming as his main birthday present, only this time, we'd do our research properly.
How to choose the best laptop for teens
Finding the perfect laptop for your teenager can feel like an overwhelming task. There's a sea of specifications, brands and features to navigate through, with each choice promising the best experience. As a parent, you're looking for more than just a gadget. You need a reliable tool that supports your teen's educational pursuits, fuels their creativity and stands up to the rigours of teenage life. The question is, how do you select a laptop that's not just slick and powerful but also resonates with your teenager's needs? Here are some ideas on how you can choose the best laptop for teens.
A teen's laptop serves multiple purposes – their school desk, entertainment hub and creative outlet. Therefore, it's crucial that the laptop you choose can meet all these needs seamlessly. It's also important to consider their interests and hobbies. For instance, a teen who loves gaming will need a laptop with a high-end graphics card, while one interested in graphic design or video editing might require a device with a powerful processor and ample storage space. If your teen primarily uses their laptop for schoolwork, online research and video streaming, then a laptop with moderate specifications should work just fine.
You may also need to consider their lifestyle and how long you expect the laptop will last. If they're always on the go and regularly take their laptop with them, a lightweight, compact laptop with good battery life would be suitable. On the other hand, if they mostly use the laptop at home, a slightly heavier model with a larger screen might not be a problem.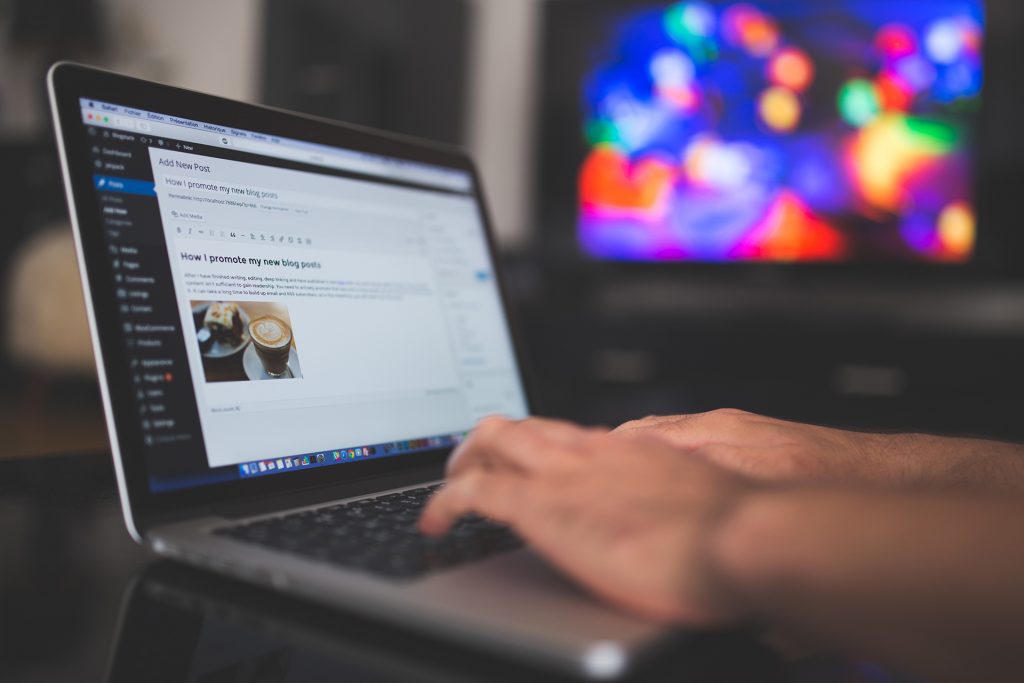 Essential features to consider when buying a laptop for teens
Now that you have a fair understanding of what your teen needs, let's delve into the essential features to look for when buying a laptop. First and foremost, consider the laptop's performance. This largely depends on the processor, RAM, and storage space. A laptop with a powerful processor and ample RAM ensures smooth, lag-free performance, whether your teen is working on a school project, playing a game or streaming their favourite series.
Next, consider the display. A laptop with a high-resolution display ensures a better viewing experience, particularly if your teenager enjoys watching movies or gaming. Also, models with eye-care technology can help reduce eye strain for teens who spend long hours on their laptops.
Connectivity options are another essential feature. Look for a laptop with multiple USB ports, an HDMI port and a card reader. Wi-Fi and Bluetooth are standard features, but checking the laptop's compatibility with the latest versions is good for faster, more reliable connections. Finally, don't forget to check the laptop's battery life. The longer it lasts, the less often your teen will have to scramble for a charger.
Top laptop models for teens
An impressive array of laptops is available on the market, each with its own specifications and features. Some of the popular choices among teenagers include the MacBook Air, Dell XPS 13, and HP Envy x360. With its sleek design, excellent performance, and retina display, the MacBook Air is perfect for teens who prioritise aesthetics and power. The Dell XPS 13, with its compact design, impressive battery life, and powerful specification, is great for teens who are always on the move. The HP Envy x360, with its convertible design and touchscreen feature, is ideal for teens who love versatility.
Other noteworthy mentions include Acer Aspire 5 for budget-conscious families, Lenovo Yoga C740 for teens who need a laptop and tablet in one and ASUS TUF Gaming FX505 for teen gamers. Remember, the best laptop for your teen depends on their needs and preferences.
Operating System: Windows, Mac, or Chrome?
The operating system plays a significant role in your laptop's functionality. Windows, Mac (OS X), and Chrome OS are the three main options. Windows offers the most flexibility and compatibility with software and is suitable for a wide range of tasks. Mac is often preferred by those in creative fields, although that's not necessarily the case these days. Chrome OS, primarily used in Chromebooks, provides a simple, cloud-based system that's perfect for basic tasks like browsing the web, editing documents, and streaming media.
Each operating system has its strengths and weaknesses, and the choice largely depends on your teenager's needs, preferences, and your budget. Macs are usually at the higher of the pricing scale, with Windows having more of a wider range of price points depending on the specification you require, and Chromebooks aim at the more budget-friendly end. Discuss with your teen what they plan to use the laptop for. This will help you determine the type of laptop and operating system that is most suitable for them.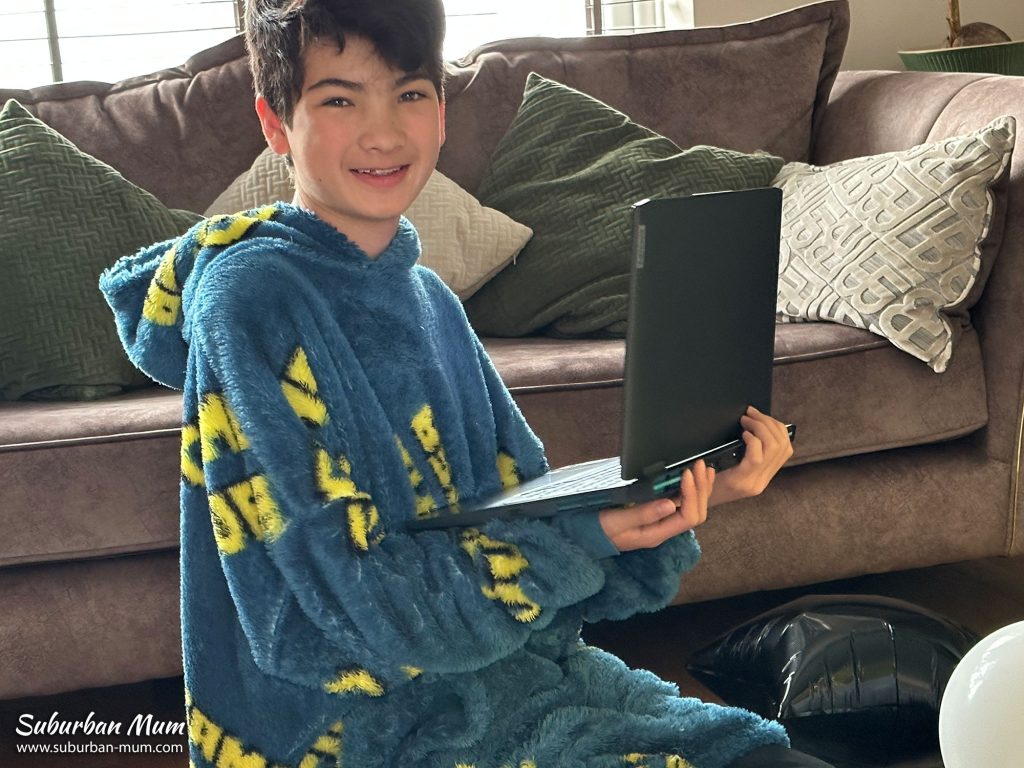 Choosing our teen's laptop
For our teen, we knew instantly that he would benefit from a gaming laptop that he could also use for his school work. We ruled out Mac and Chrome and did our research for a Windows-based gaming laptop. As he doesn't travel around with his laptop, so we didn't need to worry too much about the size and weight of the machine. Instead, we focused on finding something that had a powerful enough processor and graphics card for his gaming needs.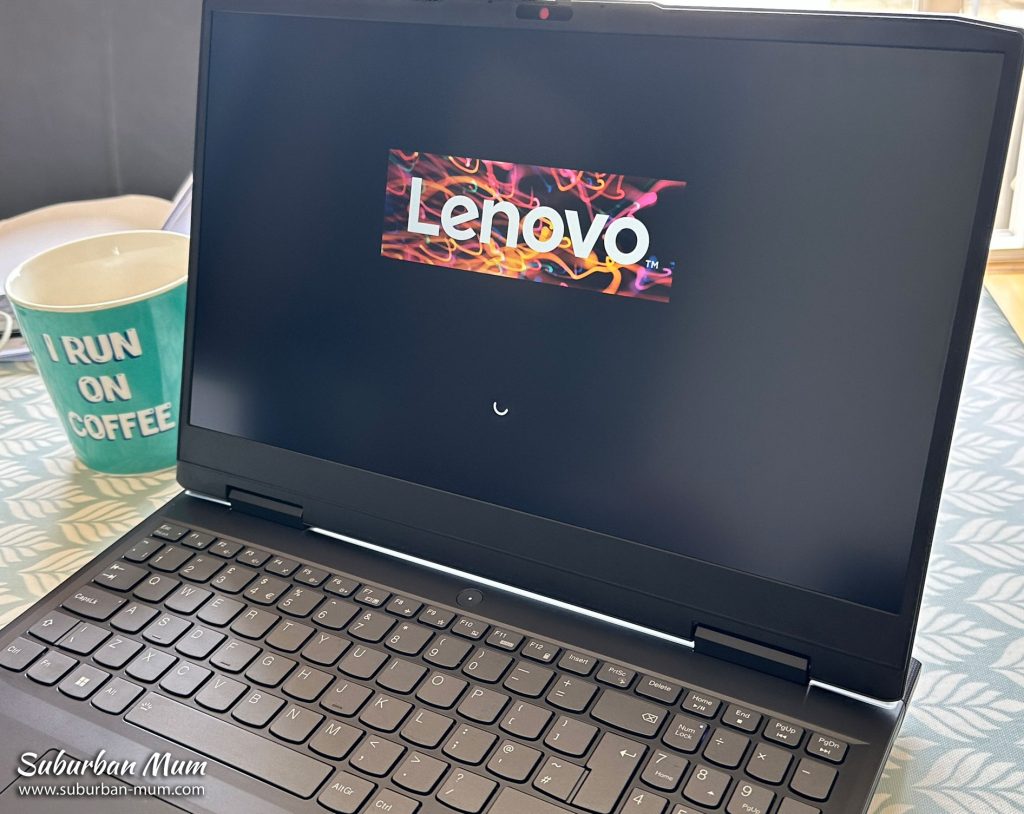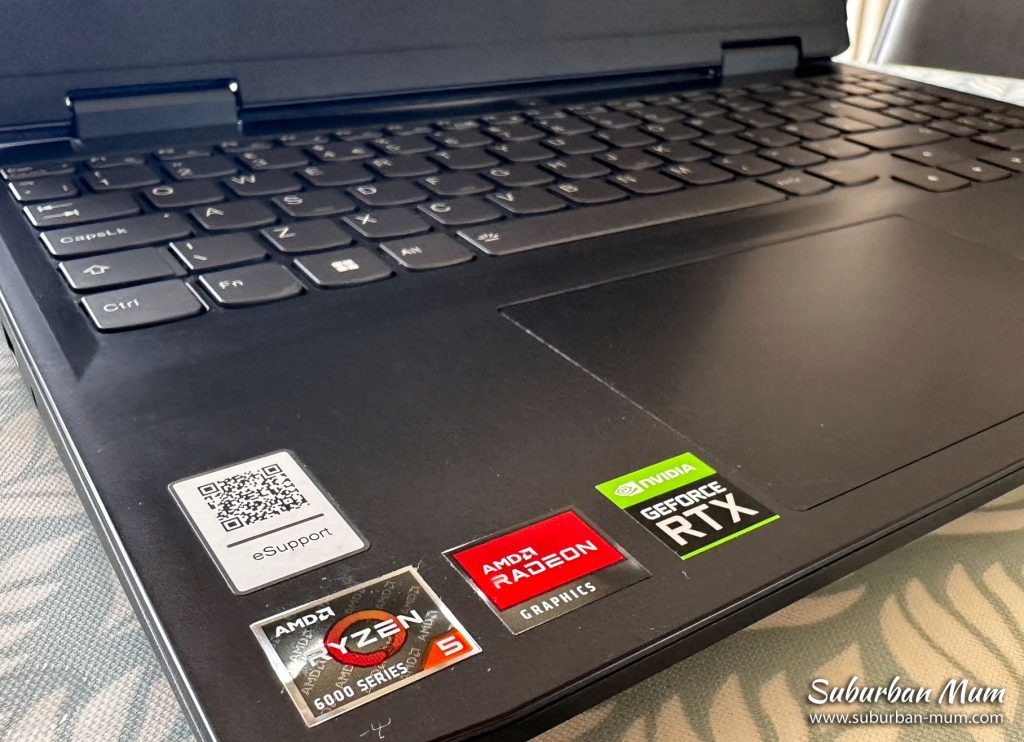 We opted to go for the Lenovo IdeaPad Gaming 3 laptop  from Very that has the following specification:
AMD Ryzen 5 6600 H processor
NVIDIA GeForce graphics
8GB RAM
512GB SSD storage
15.6" display
Battery life of up to 13.1 hours
Weight: 2.315kg
He is absolutely delighted with his new laptop and is impressed with how much faster it is compared to his old one. We still hear him yelling when he's gaming, although now it's more to do with being frustrated at losing a game rather than the machine lagging or crashing!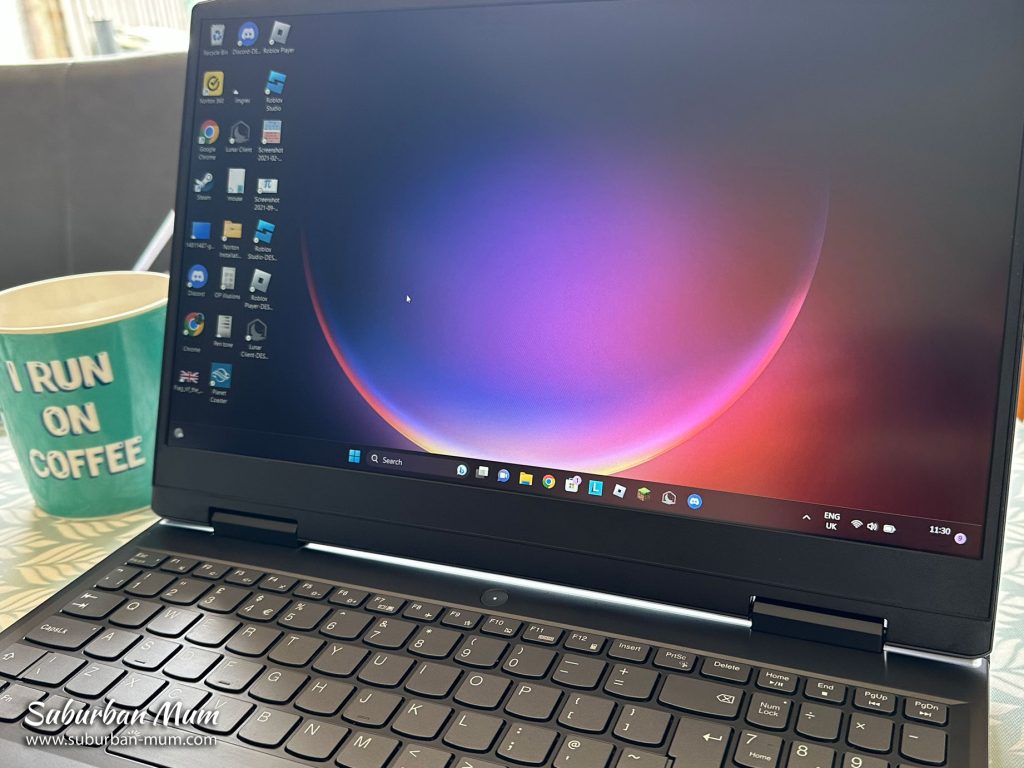 You might also like: