I don't know about you, but my boys absolutely love spending time in the garden. We're very lucky that we have a long garden – over 100 ft so they have a huge space to play in.
No matter what size your garden, you can make it a great place that children will enjoy playing in.
Here are just some ideas on how you can create a fun garden for children.
Add a Rope Swing
If your garden has a tree, why not consider adding in a rope swing? They are relatively easy to install and won't cost the earth. You'll need to find some rope for sale, as well as a plank of wood that you can use for the seat. Read this step-by-step guide to find out how.
Mud Kitchen
Kids love getting their hands dirty and a Mud kitchen will be sure to provide hours of fun, giving them the freedom to explore and experience sensory, emotional and imaginative play. If you're a dab hand at DIY you could build your own using old pallets. Otherwise, you can buy a ready-made one.
Water Table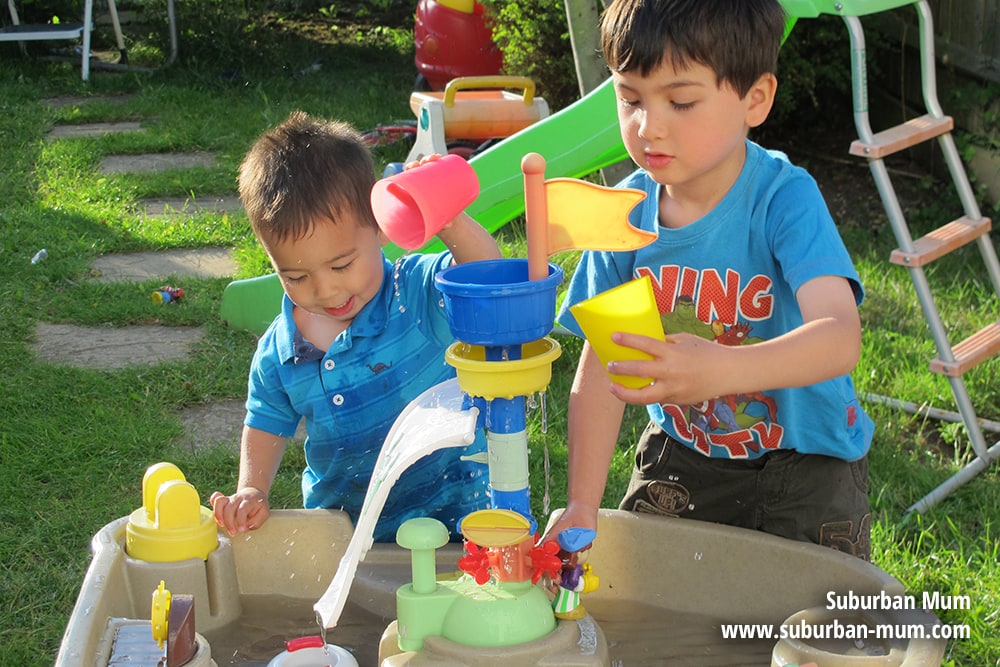 Perfect for when the weather's hot, a water table would be great for little ones to play with in the garden. It's a great opportunity for kids to develop their fine and gross motor skills. They will learn how to pour and squirt water as well as having fun splashing!
Gardening
Cordon off an area in your garden and encourage your kids to grow their own plants, flowers or even vegetables. This will teach them about the life cycle of plants as well as learning how to nurture them. You can also get them involved in helping to de-weed the grass and pick up leaves too.
Football Goal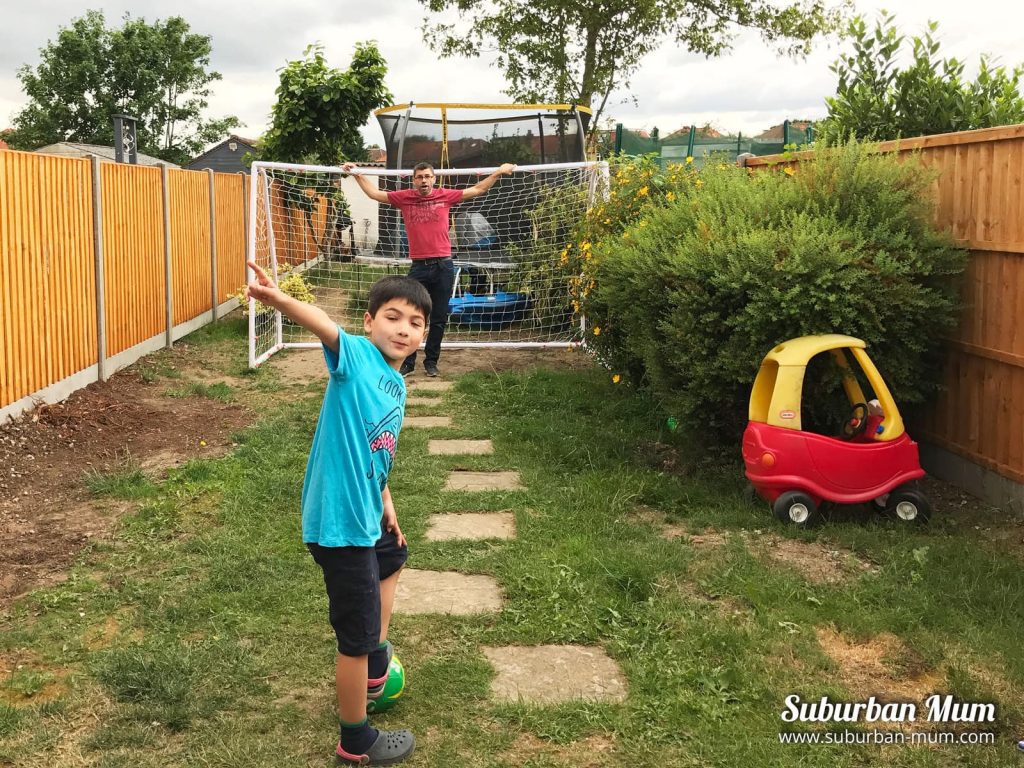 A football post is guaranteed to provide hours of entertainment. My boys spend a lot of time practising their footy and goalkeeping skills. They also make up all sorts of games that involve a ball and the goal. This is an inexpensive way to provide children with lots of fun. Best of all, football goalposts are inexpensive, come in all different shapes and sizes so you can easily find one to suit your garden size.
Trampoline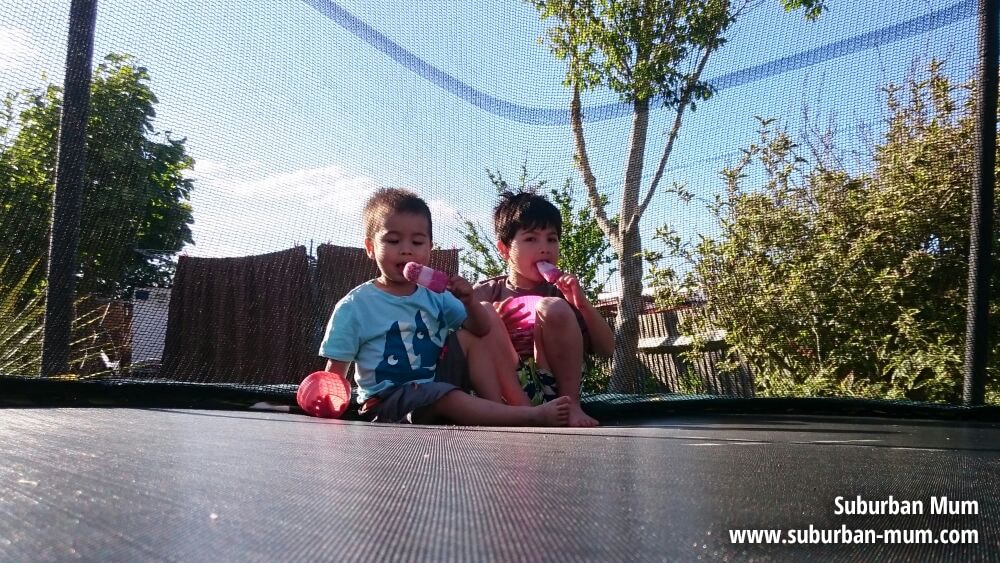 If you have space, a trampoline would be a great addition to the garden. It's a great way to keep them fit and healthy and is also a great way of enhancing children's muscle development by strengthening bones and reinforcing joints.
These are just some idea of how you can create a fun garden for your children. If you have any other ideas to add, please let me know!