With summer quickly approaching, setting up a kitchen outside might be on your mind. But how can you create one on a budget after what has been a tough year financially for many people? Look no further; here are plenty of ideas to get you started.
Plan ahead
Planning is essential to prevent you from spending more money than you've put aside for your outdoor kitchen. Think about why you want to install it and what you'd like to use it to cook. You might be into barbecues with the neighbours, pizza parties with the kids, or something a little different with friends like a teppanyaki feast! Ensure you figure out the most economical area to place everything too – such as near the house if you want to connect utilities, or somewhere that works with larger elements you want to add like a canopy to keep the children shielded from the sun.
Appliances galore
Appliances are often the most expensive part of outdoor kitchens, so tread carefully. Grills are a great option, but consider gas over charcoal as running them on propane is generally cheaper. You can get hold of many smaller barbecue models, including portable ones! Why not save on an outdoor fridge by using an ice bucket for drinks, or sourcing a camping sink or a garden sink that hooks up to a hose for the washing up? Also, for any pizza lovers, there are miniature pizza ovens that can be placed over a barbecue so you can keep costs low.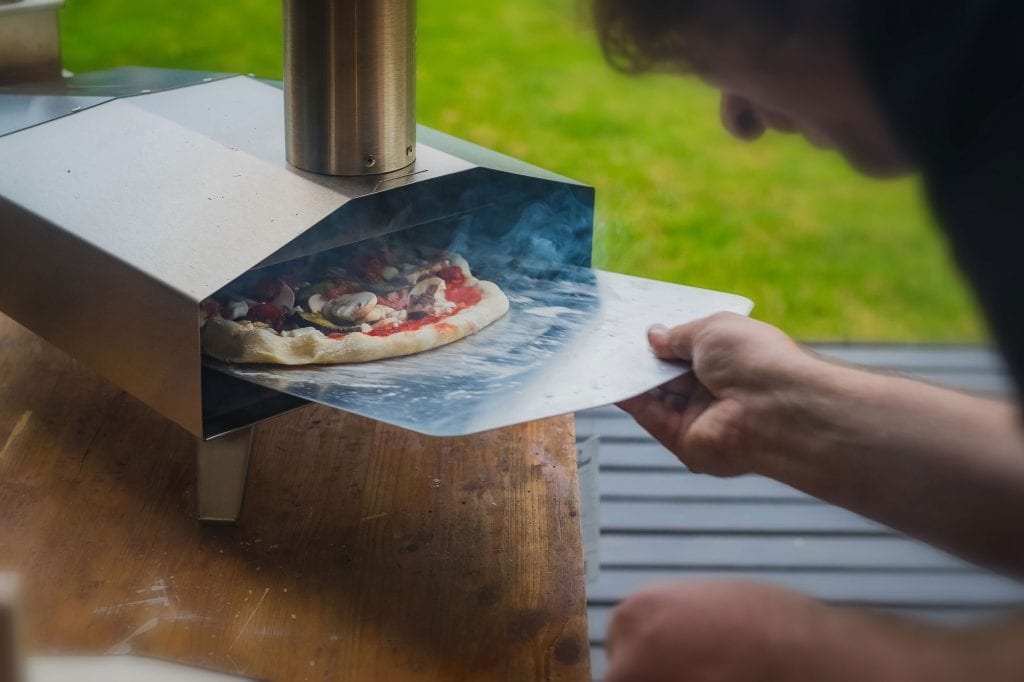 Preparation is key
Any kitchen needs storage and preparation space, and for one outside you can easily be creative. Repurpose items like workbenches, pallets, tables and worktops that you have at home or find in online marketplaces or second-hand stores. As long as they can withstand being outside, many things can be turned into counters and cabinets! Plus, use your DIY skills to avoid the expense of employing contractors. You could make a bench with a lift-up seat for storage, create shelves out of old crates, or set up a trellis to hang your cooking utensils.
Maximise your use of the area
Ensure you get the most out of your new outdoor kitchen by making it accessible throughout the year. Invest in an inexpensive freestanding gas heater for the winter months, and an affordable canopy like a shade sail to keep guests cool in the sun and keep appliances dry in the rain.
Decorate with plants
Make the area look complete and more inviting by decorating thoughtfully instead of splurging. Collecting plants with edible produce is a wonderful way to do this that also adds to the functionality of your kitchen and reduces your shopping bill, as they provide ingredients in a flash! You could place some citrus trees in your garden for fresh zest and juice, or pot up some herbs to add more flavour to your dishes.
Dine in style
No outdoor kitchen is complete without somewhere comfortable to enjoy your meals. Create a budget-friendly dining or seating area by searching in charity shops or car boot sales for a few bargains. Don't be afraid of not having a set – embrace the charm of mismatched furniture! You could also upcycle tired chairs or tables to freshen them up and put your stamp on them. What's more, a retractable canopy can complete a dining space and adapt to your needs, creating a statement so family and friends will love to spend time eating outside when you're hosting. A&S Landscape has a wonderful canopies uk range that includes a shelter to suit anyone's garden and finances.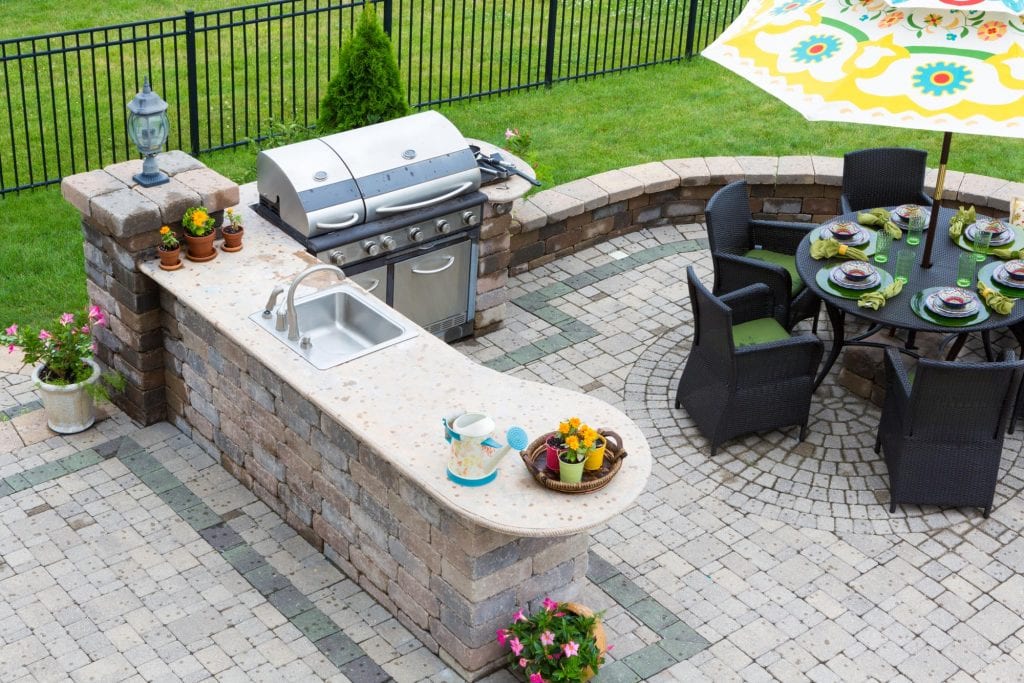 Keep safety in mind
You don't have to compromise on quality or safety when working with a budget. Consider screening off or enclosing your outdoor kitchen to keep your children away from the appliances. You could use a simple screen, fence, or even shrubs, which will also add to the décor. Make sure that the new facility is set back from play or sports areas for activities like football and padel; you don't want any balls flying into the kitchen! It's important to distance it from items related to other hobbies as well, such as outdoor gym equipment, for safety as well as ambience. And, don't forget to buy appliances from reputable dealers!
No matter your budget, there's a perfect outdoor kitchen out there for every household. Whether you're a DIY fan or a bargain lover, you can use your skills and creativity to keep costs low and the end result high-quality. Don't forget to come back to these tips if you need more help and good luck with your project!