Have you ever thought of spending some time in Sicily? If you're not the ordinary tourist checking-in in hotels, you've landed on the relevant article. The best approach to learn the ancient mysteries of Sicily and indulge in the breathtaking nature and culture of this ancient land, while being able to unwind fully is to rent a villa.
Check out the most beautiful villas in Sicily. Renting a villa is a more exclusive and a comfortable alternative to staying in a hotel. Private and intimate settings are attractive to travellers. In fact, in a villa, there are services which you usually find in a hotel. A villa offers breakfast and cleaning services, without the uneasy feeling that you are a guest. 
The Ideal Family Holiday
An open-minded fascination with places, people and cultures begin with kids' impressionable minds in family holidays. Sicily is the biggest island in the Mediterranean, and it has been home to the greatest civilisations, including the Greeks, the Romans, the Arabs, and the Normans. That is why Sicily is such a desirable destination for family vacations. To fully take advantage of the culture and landscapes that Sicily offers, it's vital to stay in a cosy place, especially if you're coming over with your family.
Villas are excellent vacation opportunities for families because of their comfort and independent character. Staying in a villa, it certainly gives you that impression of 'living' rather than 'passing by'. It's a complete immersion experience in the Sicilian life and customs, with the warmth of home, either if you stay in a modern and minimalist villa, or a more traditional one. And you will be amazed (and relieved) at how much space you can all have for yourselves when finding the ideal villa in Sicily.
The most beautiful vacation villas in Sicily are often within easy reach of centres. They include a diverse range of amenities and services including pools, tennis courts and children playgrounds. You can find the most spectacular villas in the heart of the Sicilian countryside where peace is king, history is authentic, and nature is undamaged.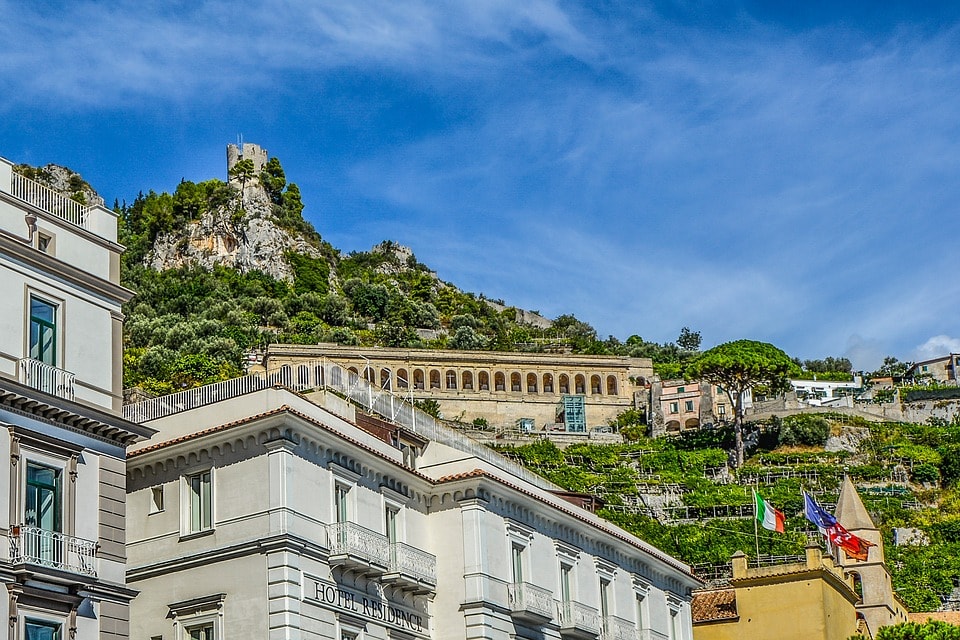 Sicily: Land of Sun
Throughout history, Sicily has been a crossroads of cultures and trades, which left significant traces in food, architecture, and language typical of this island. Sicily is renowned for its Greek temples, the splendid Baroque churches, opera houses, and food. You won't get enough of the famous cannoli or arancini, to name a couple.
Ancient ruins are a lot more than sightseeing opportunities; the Greek theatre of Syracuse, for example, still hosts shows available to the general public. We also know the island for its breathtaking nature: it's stunningly beautiful coastline and sandy beaches. Many lovely smaller islands and volcanos also surround Sicily. Etna is the tallest active volcano in Europe, and its spectacular eruptions are often visible from many miles away. Despite being active, Etna home to many people living in its surroundings and it can be visited.

How to Find Your Perfect Holiday Villa
Your vacation time is precious, so you want to make sure to find the perfect villa for your needs. That is why it's of decisive interest to solicit help from rental services that know and love the region. These companies should have an extensive collection of properties that range from the romantic staying to the family vacation. Again, they must have a stable relationship with villa owners and agents so that they can ensure that you get the lowest and fairest price for your rental.
A good agency will hold your hand, suit your needs, advise you, and carry out the process as smooth and entertaining as possible. Because let's face it, once you're set up and off to your Sicilian experience, you can finally genuinely unwind.
Can you picture yourself having breakfast on the terrace while watching the coast? Look at your children running around the garden, picking up wildflowers? This is just what the beginning of your morning would look like. Can you picture the rest of your day?
Book your villa in Sicily and discover what else you weren't able to imagine just yet.
*Collaborative post