It's safe to say that the world is a little strange right now. With the current COVID-19 pandemic we're all having to stay safe at home with an enforced lockdown in place. It's certainly not how we would have imagined life to be as we entered into a New Year back in January but, needs must. In order to fight this pandemic and to save lives, we all have to do our part.
This means many of us are having to work from home and indeed homeschool our children. Older students are having to take virtual classes to complete their courses. Those that are currently in their final year would have been looking forward to graduation. While they're not able to celebrate the usual way, thanks to modern technology, they can do the next best thing and celebrate virtually with family and friends.
Announce your graduation!
First and foremost, you want to let your nearest and dearest know that you have graduated – its a huge achievement, so you want to shout it from the rooftops! There are cheap graduation announcements available online from places like Basic Invite where you can choose from a vast range of designs and customise them. They offer infinite colour combinations with instant previews so you can get the exact look and feel you are after. 
Planning a virtual graduation party
Next – the fun part, organising your graduation party. Set a date for all your guests to join you virtually via Zoom to celebrate. Then you can spend some time creating a graduation open house invitation. The beauty of using a service such as Basic Invite means they can even take care of mailing out your invitations for you. Receiving happy mail in times like these is definitely something to look forward to.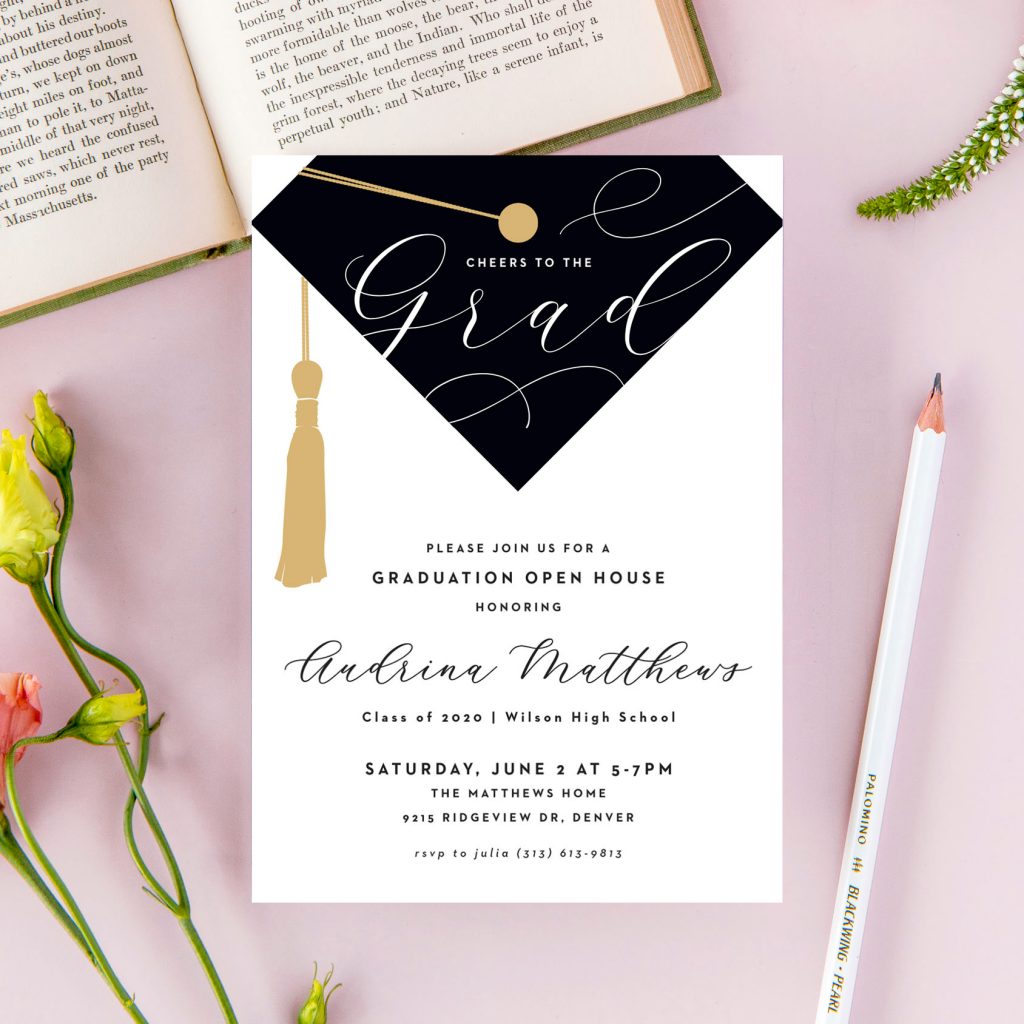 Once your invitations are complete, you can then focus on the finer details of the big day. You could look to create a special graduation playlist, decorate your house with bunting and maybe even organise some games to play virtually with your guests. Don't forget the nibbles and party hats too!
Graduation Thank you cards
Hopefully, you won't wake up with too much of a sore heard once the party is over. Now celebrations have been had – don't forget to thank your guests. A great way to do this is to send out graduation thank you cards. If you aren't sure what do you say in a graduation thank you card, have a look online for inspiration but most importantly, make the note personal to show how much you appreciate your guests making the effort to celebrate with you.