When it comes to preparing for the unexpected, is there really much you can do? After all, isn't the whole premise of something being unexpected that you are unprepared for it?
I have been thinking about this now that Mr H and I are self-employed and work from home. While the freedom of working for ourselves is perfect for us right now, not having the stability of a regular income as I did when I was working full time is daunting at times.
What would happen if neither of us could work and had no money coming in? Who would pay the mortgage or the bills? How would we survive?
Being self-employed, it is even more important that you protect your income and finances from taking a serious hit in the event you cannot work, don't you think?
Did you know that in the Uk, nearly 40% of the population is one paycheck from homelessness? It's a sobering thought, and with the cost of living rising and the uncertainty about the future right now, it makes even more sense to ensure you are prepared for any hiccups in your current arrangement and financial situations.
This post examines how you can cover your finances and prepare yourself for the unexpected.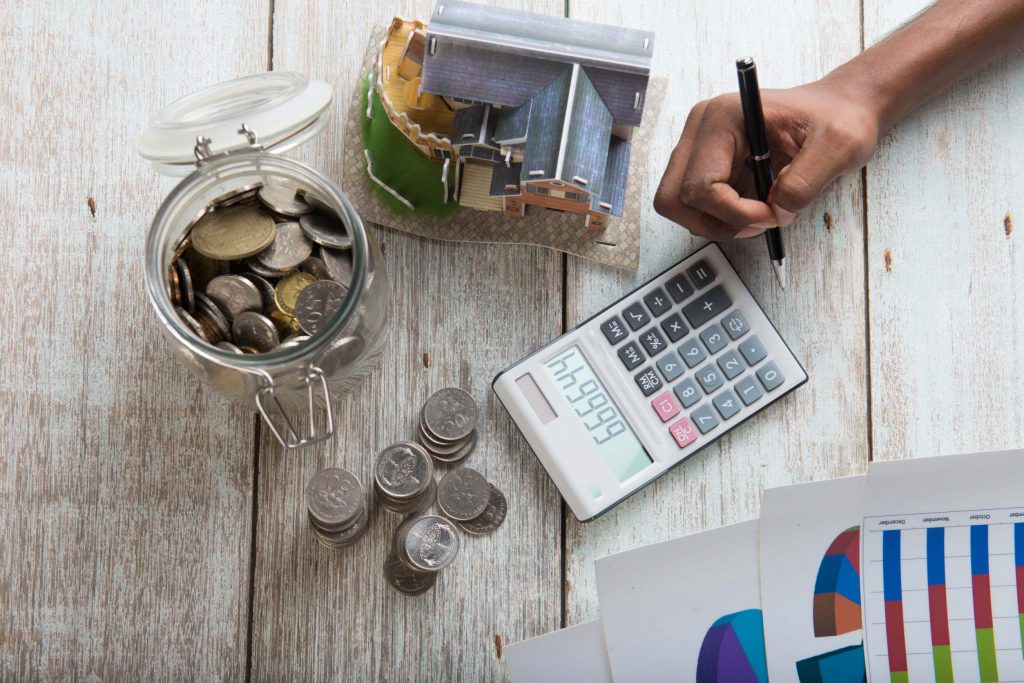 Income Protection
When looking for income protection or to future proof your finances, you need to be confident you are covered to enable you to live your life worry-free. If you cannot cope with losing your income even for a month, then protecting it in the event of an accident, illness, or injury is vital. Especially if you are self-employed and have no company sick pay to support you even for a little while.
From life insurance to critical illness cover and dedicated income protection insurance, it is a good idea to look at the options available to ensure you take out the appropriate cover for your situation.
Sinking Funds
Sinking funds are types of savings accounts dedicated for specific purposes meaning if you need to use them for that purpose, you can. There are dedicated apps such as Plum that are available for you to connect your bank and automatically transfer a set amount from your current account to your sinking fund. The best part is, you can set up as many as you think you might need and top them up with manageable amounts instead of or as well as your main sabins account.
Good examples of sinking funds are;
Car repairs/MOT
Replacement appliances
Holidays
Christmas
School Uniforms
1/2 months rent r mortgage or more
Winter energy bills ahead of the planned price hikes
Diversify your Income
As a blogger, I know how many ways I can reach out to make money. As a graphic designer, I can take on freelance clients to do design work, write posts and sponsored content for clients, take pictures and share social media posts for brands, etc.
There are countless ways I can use my skills as a blogger and designer to provide additional income streams. Still, when it comes to diversifying your income, there are many ways you can go about this to help you top up your income in those rainy-day or sinking funds.
National Insurance
This isn't something many people need to worry about if they are employed, as your contributions will automatically come out of your wages. However, if you are self-employed, it is worth hiking your contributions are up to date if you have any gaps; it might stop you from claiming any benefits you are otherwise entitled to if you are unable to work.
You just need to head to Gov.UK to check your national insurance history and make any top-up payments required to ensure you are eligible if you need to claim.
Pay Down Debt
Lastly, it is worth taking steps to pay down as much debt as possible to help reduce your spending and outgoings now and ensure you have less to pay out should the worst happen.
Many great money bloggers can help you decide the best way to pay down your debt, and charitable organisations such as The Citizens Advice Bureau work with the public to help them organise their finances and improve their financial situation.
Hopefully, these tips have given you something to think about when it comes to preparing for the unexpected financially. If you have any other ideas, please let me know.