With dramatic landscapes and beautiful nature, Iceland is known for being the "Land of Fire and Ice" Winter days are filled with only a few hours of daylight. In stark contrast, you'll experience long Summer days with up to 24 hours of sunshine. This gives you time to experience all that Iceland has to offer.
Iceland may not be on your radar to visit with kids but it is in fact very family-friendly.
The country's capital of Reykjavik is safe and clean. It's easily navigatable on foot and there are lots of open spaces/playgrounds for children. You may wish to rent a car in Iceland to be able to explore further afield and make the most of your stay.
Here are just some of the family-friendly things you can do and places you can go.
One of Iceland's most famous attractions, The Blue Lagoon is a geothermal spa known for helping people who suffer from skin conditions like Psoriasis.
Children from aged 2 and over are welcome and enter for free when accompanied by an adult. All children aged 8 and under are required to wear inflatable armbands which are provided.
Kids will love swimming in this huge pool whilst the adults get to enjoy the mud masks and massaging waterfalls.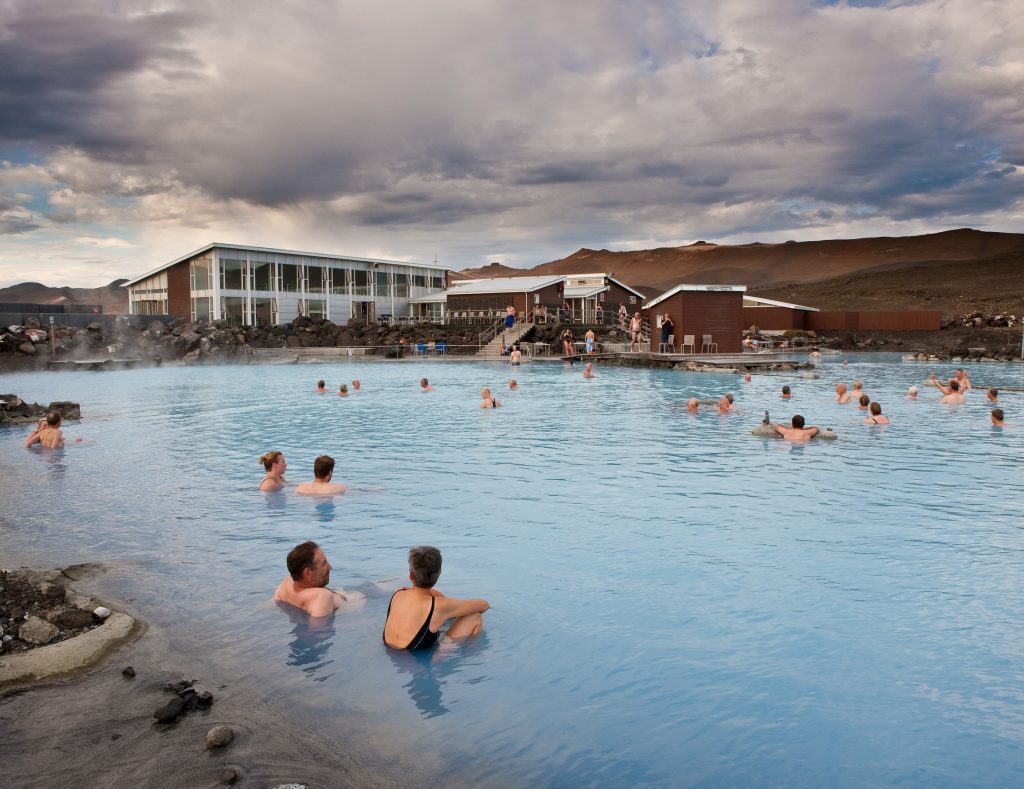 Being able to see these beautiful creatures up close is an amazing thing to be able to do. Summer is the best time of year for Whale Watching and there are specialist family tours available with expert guides. Most tours offer a guarantee so should you be unlucky not to spot any whales you'll get to go again for free. The recommended age for Whale Watching is from aged 7 but this may vary.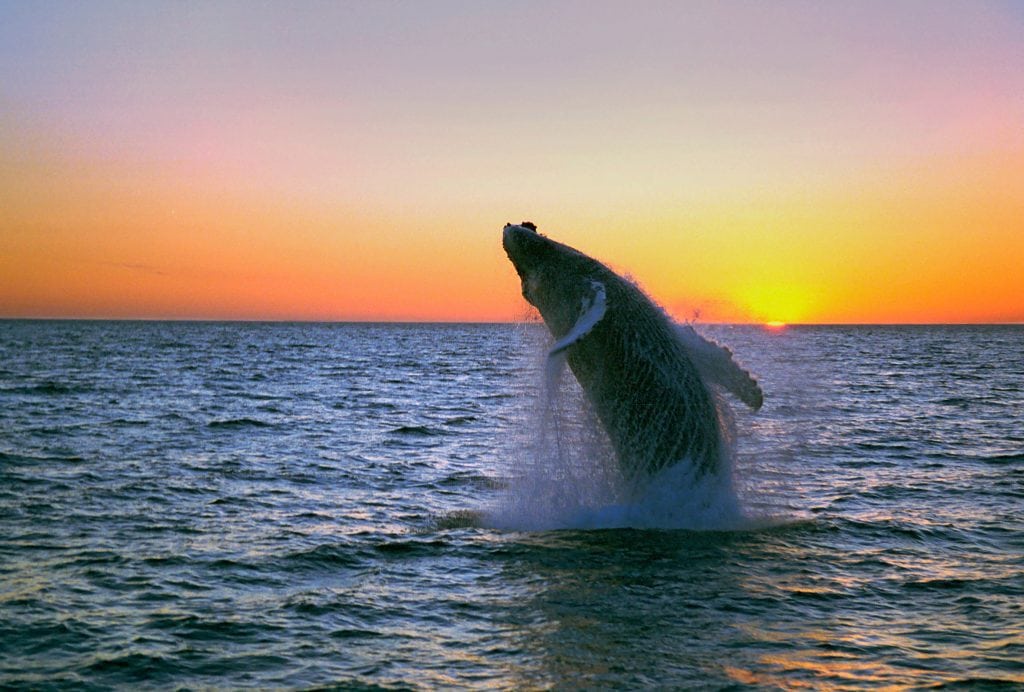 This stunning natural phenomenon is formed in the sky by particles emitted from the sun during solar explosions. When combined with the atmosphere in the earth's magnetic field, energy is released which creates these amazing green streaks across the sky.
Going to Iceland to see the Northern Lights from the UK is probably one of the most convenient and affordable locations. The best time to see the lights in Iceland is from September – mid-April.
Preparation is key when taking kids and you have to, of course, be mindful how they will cope with waiting – especially young children. Older children will probably be more likely to join you in anticipation of seeing this amazing natural light show.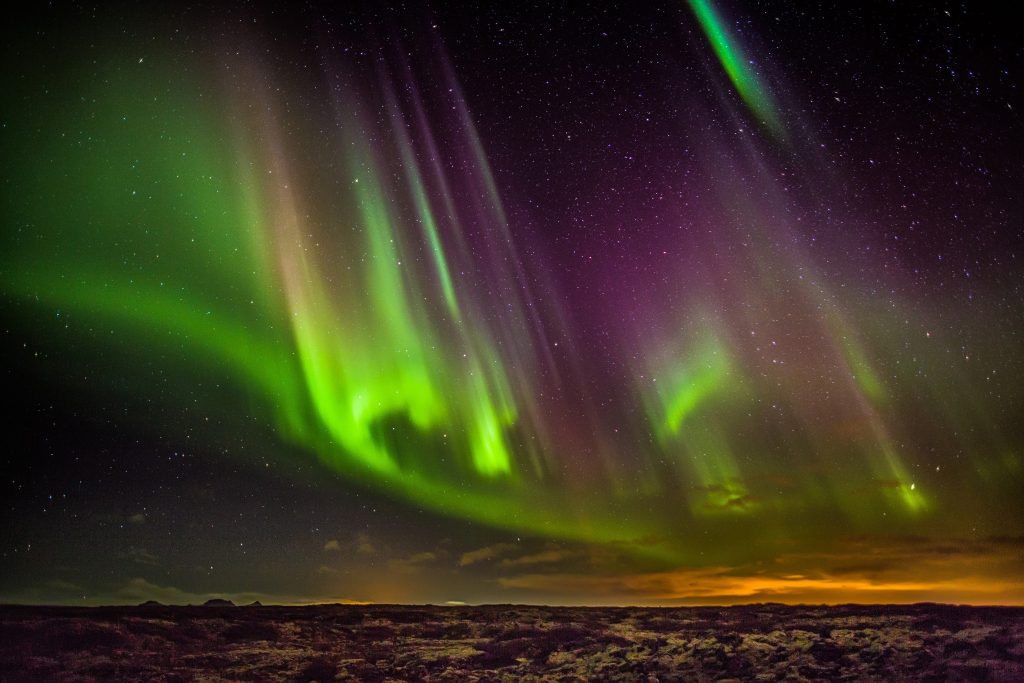 Puffins are nicknamed "clowns of the sea" and Iceland is home to one of the largest puffin colonies in the world. On a tour, you get to see them in their natural habitat. You can buy tickets for your Puffin Tour in Reykjavik harbour.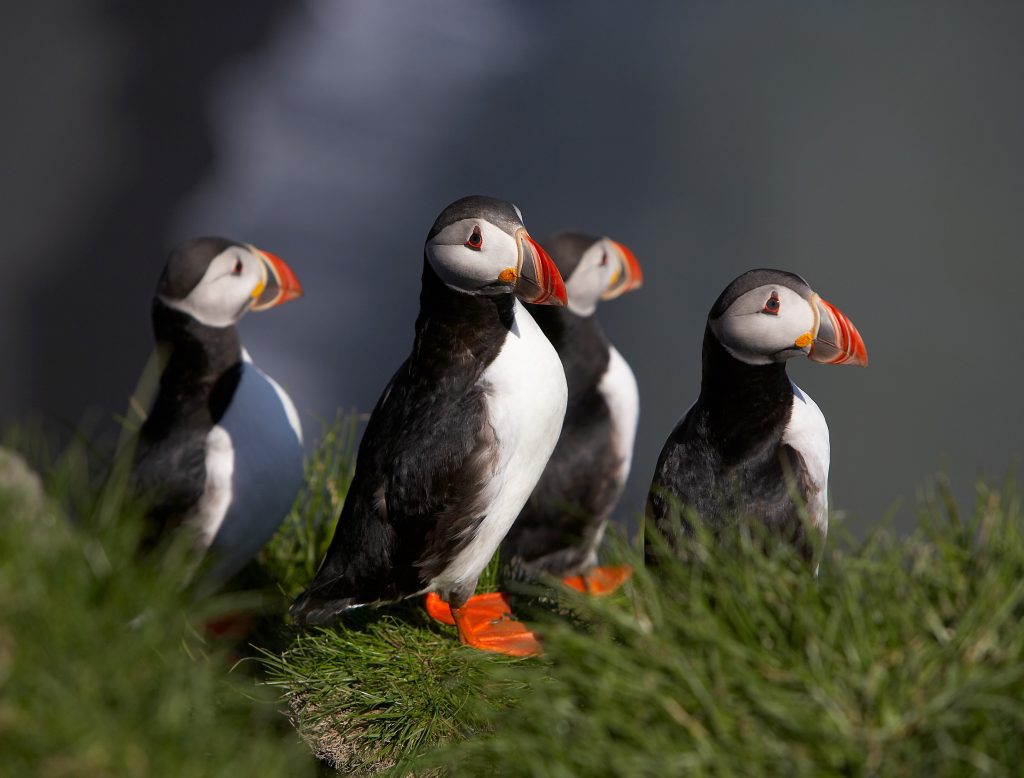 70 miles from Reykjavik in South West Iceland is Gullfoss (meaning Golden Waterfall) – an iconic waterfall of Iceland. It's surrounded by spectacular views of nature. The water plummets in two stages 32 meters deep and is considered to be one of the world's most beautiful waterfall.
If you aren't arriving by car, any Golden Circle bus tour will stop at Gullfoss.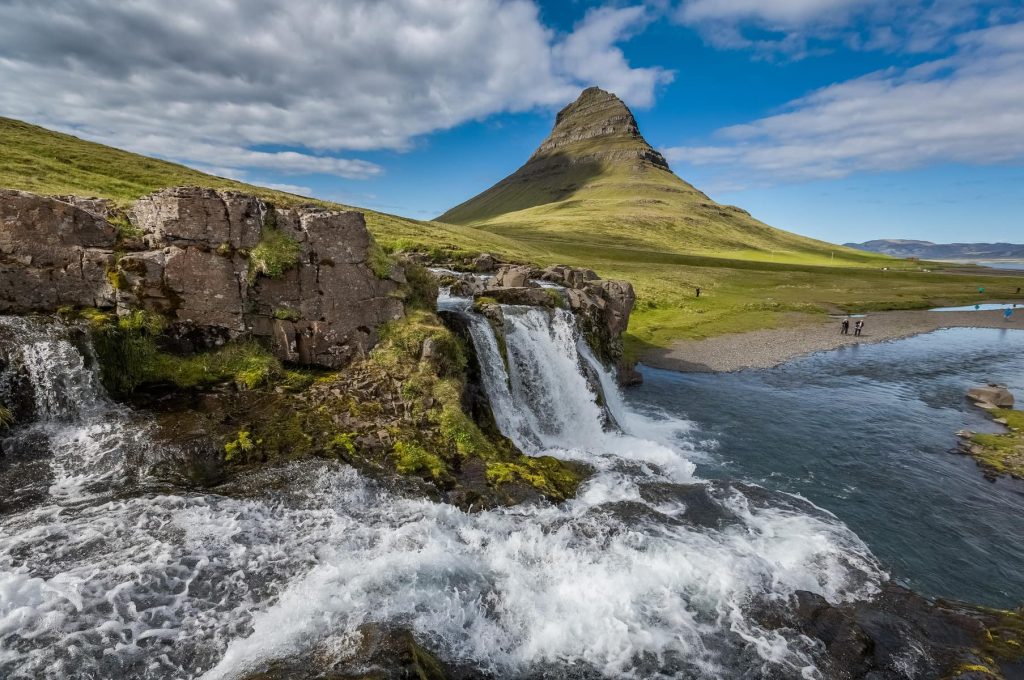 Jökulsárlón is one of the most amazing natural wonders of the world.  It's a large glacial lake in South East Iceland (around 235 miles from Reykjavik) which is now one of the deepest lakes the country, It's also famous for having appeared in numerous movies. Notably, James Bond movies: A View To A Kill and Die Another Day as well as Lara Croft: Tomb Raider.
There are two types of boat trips that go out on the glacier lagoon. If you are travelling with kids under the age of 10 you'll be on the larger boat. For kids 10 or over you have the option of going on a smaller boat which gives you the advantage of having a more personalised experience as well as being able to get closer to the ice.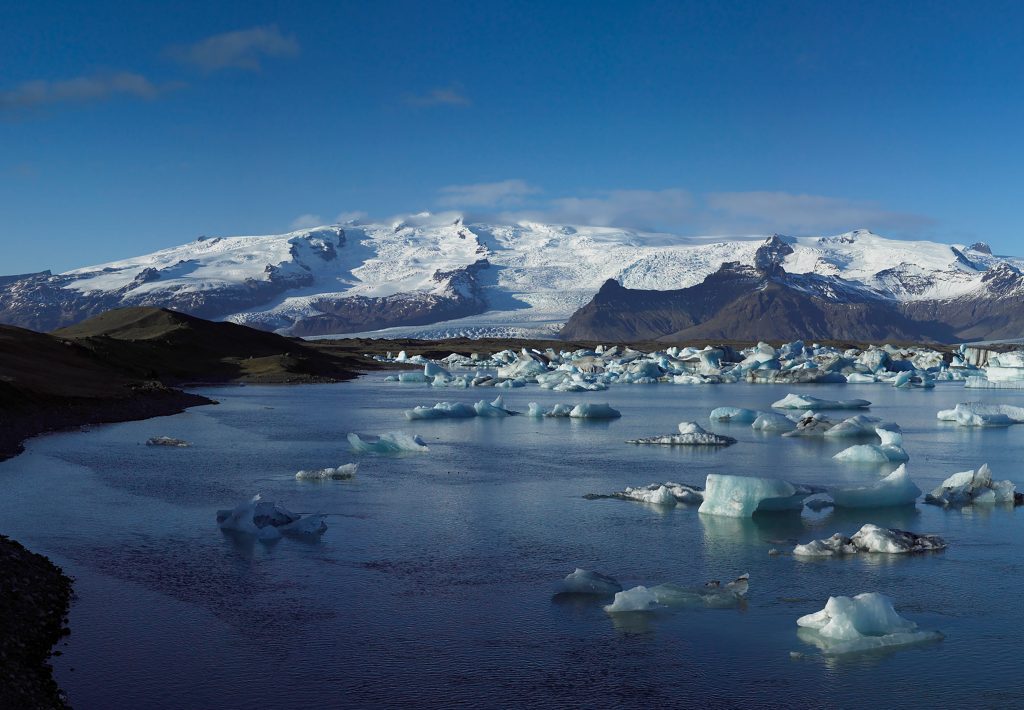 Another favourite attraction from the Golden Circle is this popular hot spring area with boiling mud pits. This geyser was dormant for many years before it re-awoke following an earthquake in 2000. It now erupts irregularly and would be such a cool thing to take your kids to see.
You can get to Geysir either by car, on one of the Golden Circle tours or by bus from Reykjavik.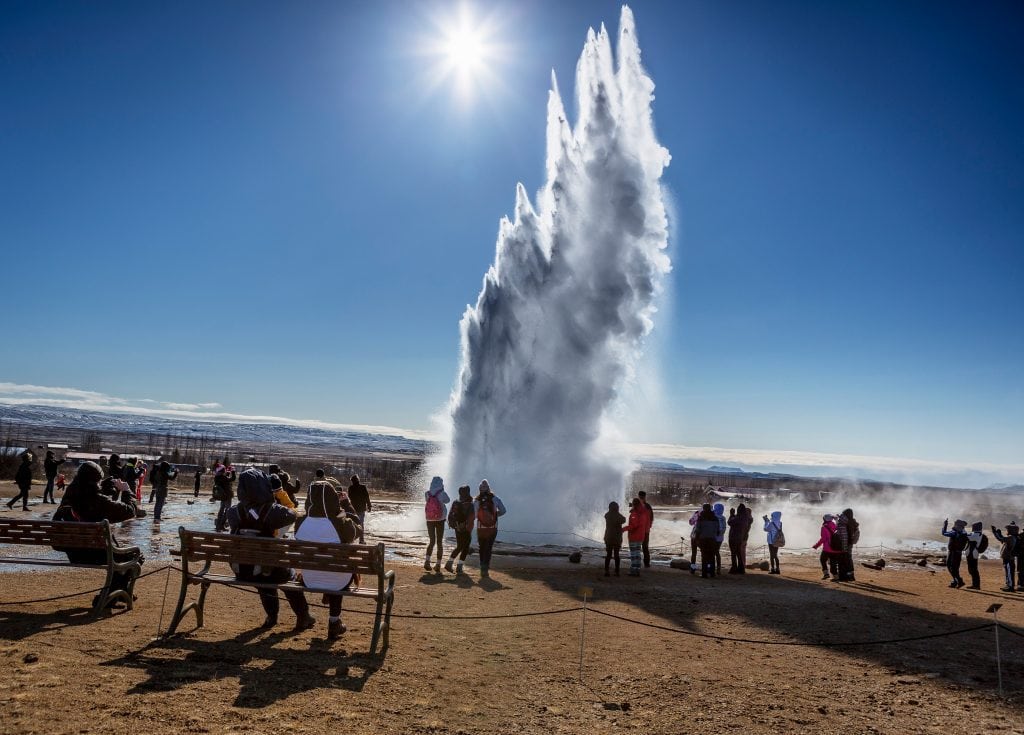 Have you ever been to Iceland before? Where would you recommend as a good place to go with kids?
Pin it for later: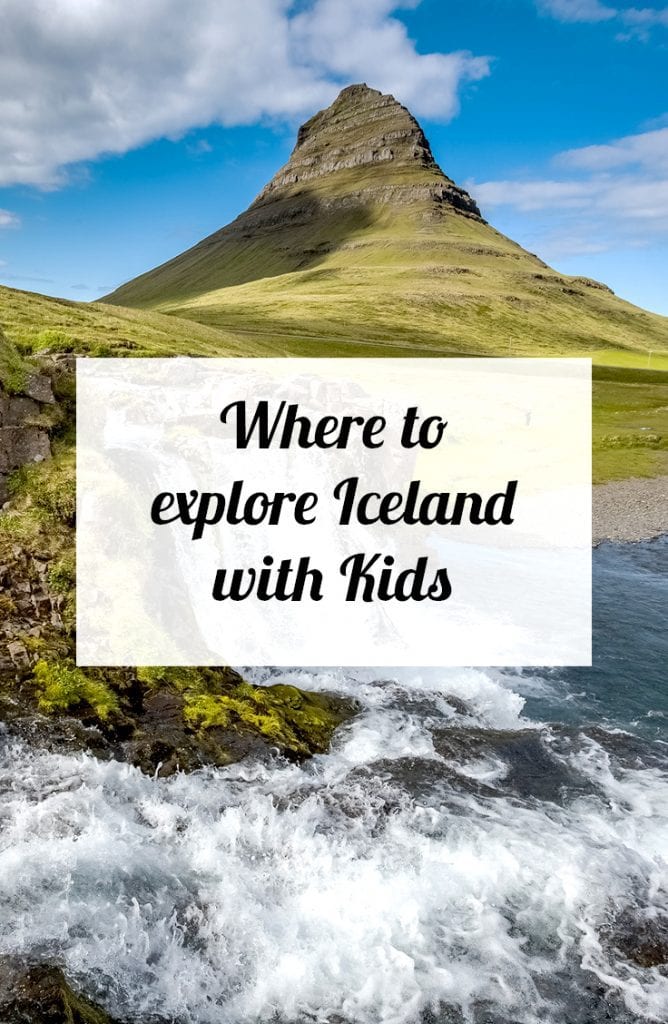 You might also like: