I've organised a fair few birthday parties since having E (he's now 6). Planning a kids birthday party requires lots of meticulous planning to the very last detail – a theme, decorations, party bags and most importantly the party food! There's nothing wrong with a selection of mini sausage rolls and a bowl of sweets (it is a party after all), but these days it's also about being creative with food and making them look fun. It doesn't necessarily mean more effort though, it's about putting a fresh spin on old favourites. From smiley-faced fruit to french fries made interesting, here are a few fun ideas to add to your child's next party menu.
Caterpillar fruit kebabs
These little guys are not only fun to eat, but remarkably easy to make. Caterpillar fruit kebabs are about as simple as it comes, consisting of a handful of grapes popped onto a skewer and topped with a strawberry or cherry tomato. You could even make yours friendlier with a set of icing eyes.
Displaying this cheerful bunch is the best part. You could take the easy route and lay your caterpillars on a plate or in a basket, or go a little further and wedge them into a bit of colourful Styrofoam so they sprout out like fireworks.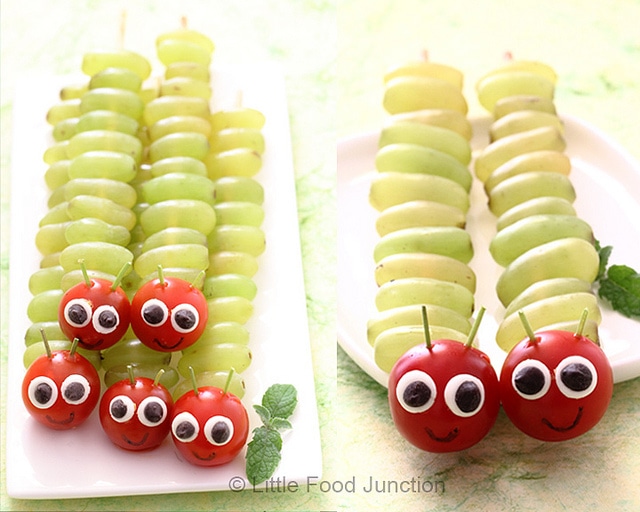 French fry bar
Putting together a french fry bar can be as easy or complicated as you like, as all you really need is a batch of oven fries and a selection of dipping sauces. Something like McCain's Crispy Fries do the trick and won't get soggy at the food table. They also go like peas in a pod with ketchup and mustard.
You could even make the french fry bar into a science experiment by adding a little food colouring to the various sauces, having the kids guess what they're digging into.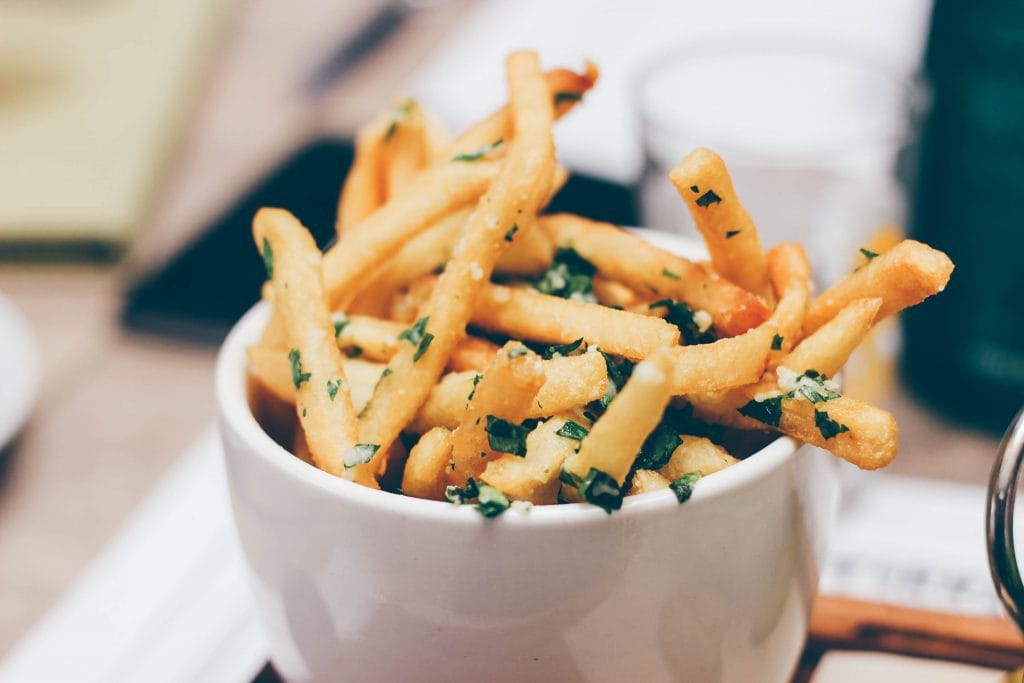 Yoghurt pops
We said that the other party foods were simple, but we really mean it with this one. Consider it a whole new spin on your classic pot of yoghurt. All you have to do is drop a lollipop stick through the sealed lid of a yoghurt container. Leave it in the freezer to harden, and pull each from their containers come party time. Voila – you've now got your very own frozen yoghurt on a stick – and kids will love trying their favourite yoghurt flavour in a whole new way.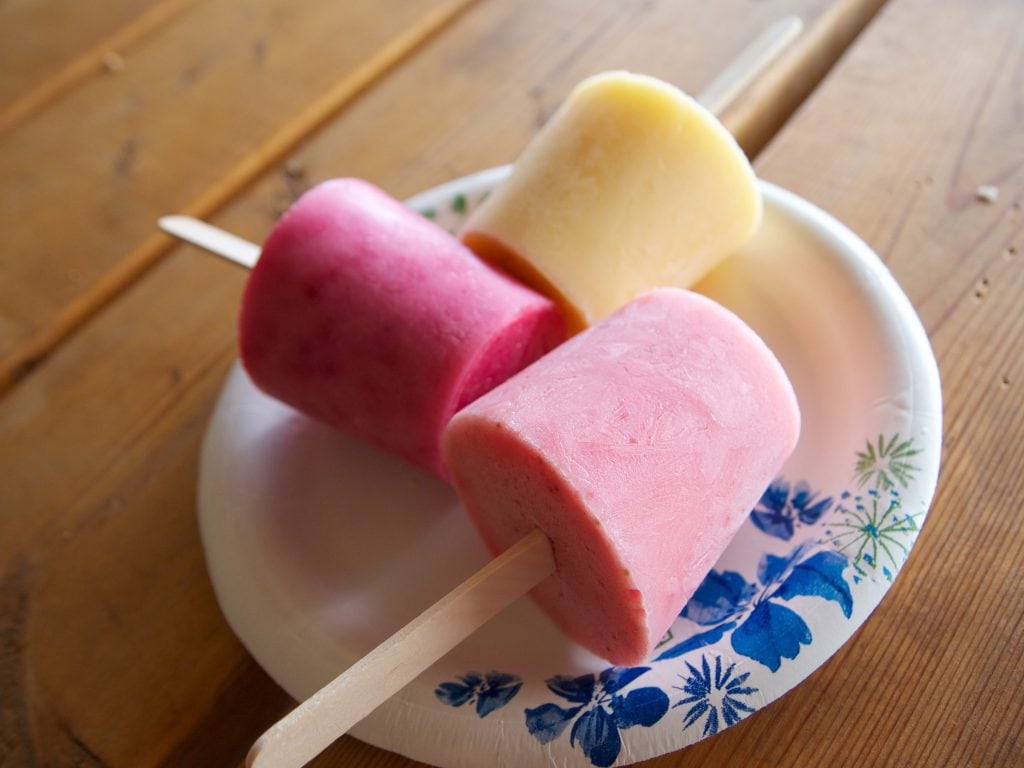 Dirt cups
Kids who love the ick factor will go nuts for this party food, which sounds much stranger than it is. All it takes is a small bowlful of chocolate pudding for the 'mud'. Separate into individual cups, add some Oreos to make the crust and finish a few gummy worms hiding underneath. You can really go to town with this one – and they're sure to incite a few 'eww's' from your partygoers.
Marshmallow bouquets
Kids go bananas for anything dipped in chocolate or sauces, so adding marshmallows to this list shouldn't be a surprise. Marshmallows bouquets are simply marshmallows on skewers dipped in fun sauces like chocolate, white chocolate, Nutella or peanut butter.
If you have time to add a few cookie crumbles or sprinkles, all the better. Or if you don't have time for decorating, why not turn it into a fun party activity? Kids will love having a go at marshmallow fondue, just make sure you've laid out a mat for any chocolatey drips.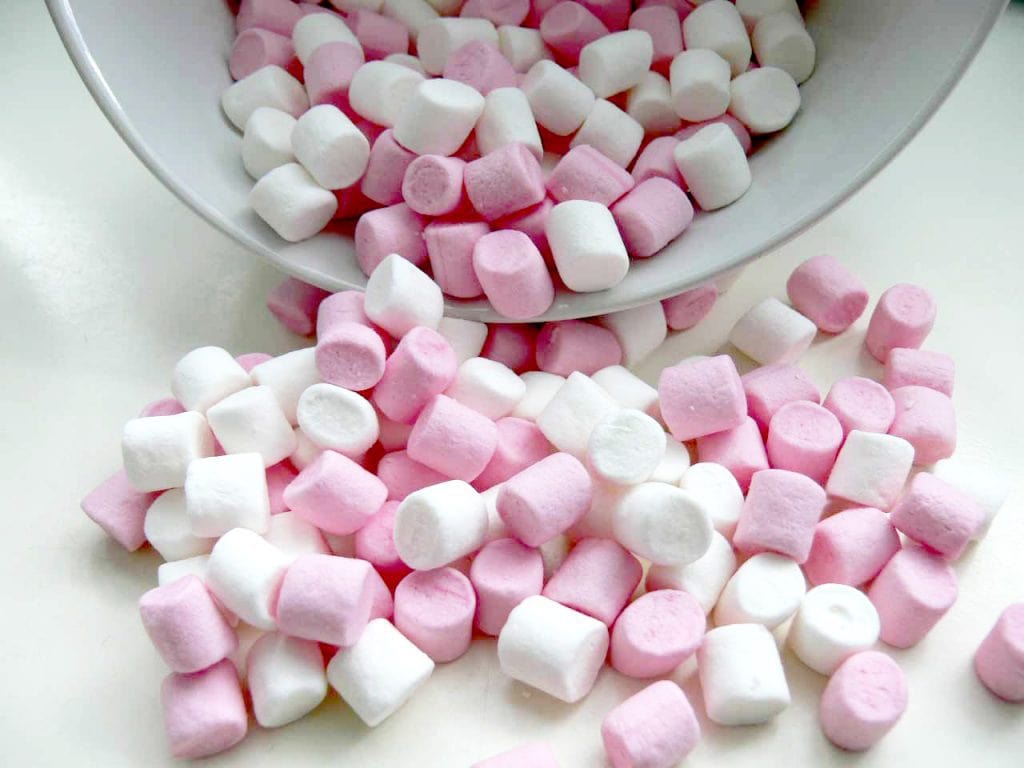 Pin it for later: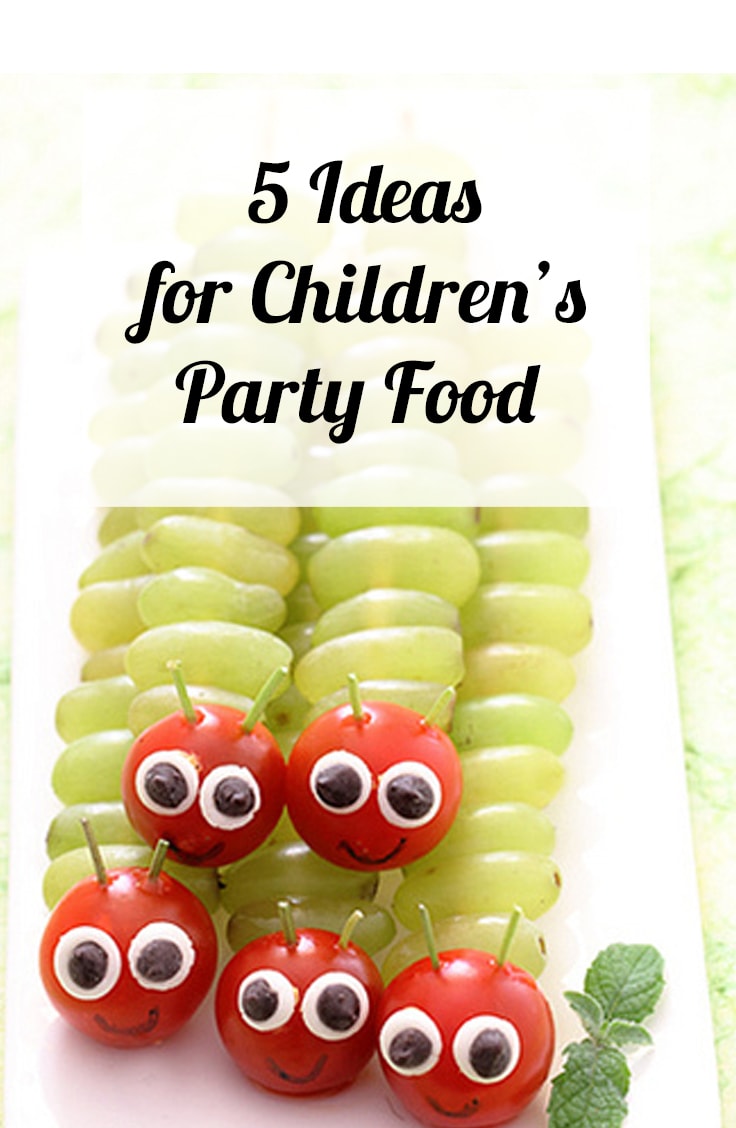 *Collaborative post