You may remember that the boys were chosen to be Stay Active Ambassadors over the summer alongside Olympic Champion Greg Rutherford. They have been tasked with reviewing products from Character Toy's Stay Active range. This month we are looking at Jump-It Wipeout.
Character Toys Stay Active Jump-It Wipeout
The boys were really excited to be testing out Jump-It Wipeout – it's right up their street. They love the larger-scale version of this at our local trampoline park, so being able to have their own version is a dream come true.
The Stay Active Jump-it Wipeout is a musical jump challenge where you try to beat the rotating soft foam jump bar. The aim is to either jump until the time is up or until you Wipeout! Great for competing with family and friends of all ages, Jump-It Wipeout will test your timing, reactions, agility and fitness.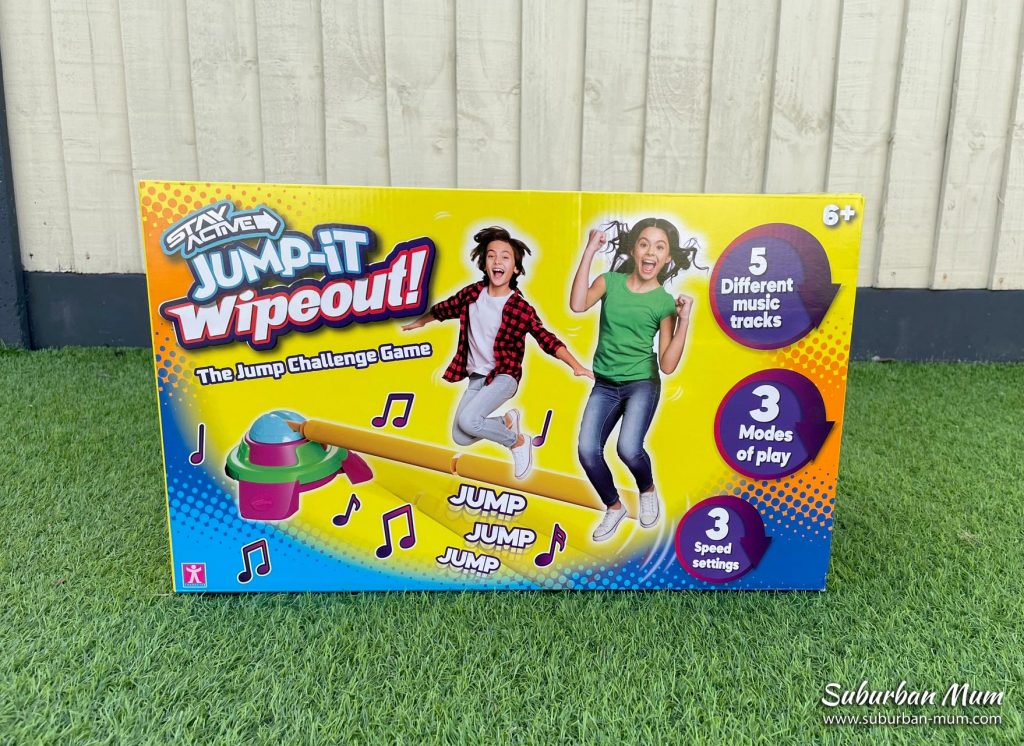 What's in the box?
The box comes with the main Wipeout unit, rubber feet and the two-piece foam bar. It's super easy to put together and set up, although you do need 6 x D batteries to play, which is not included.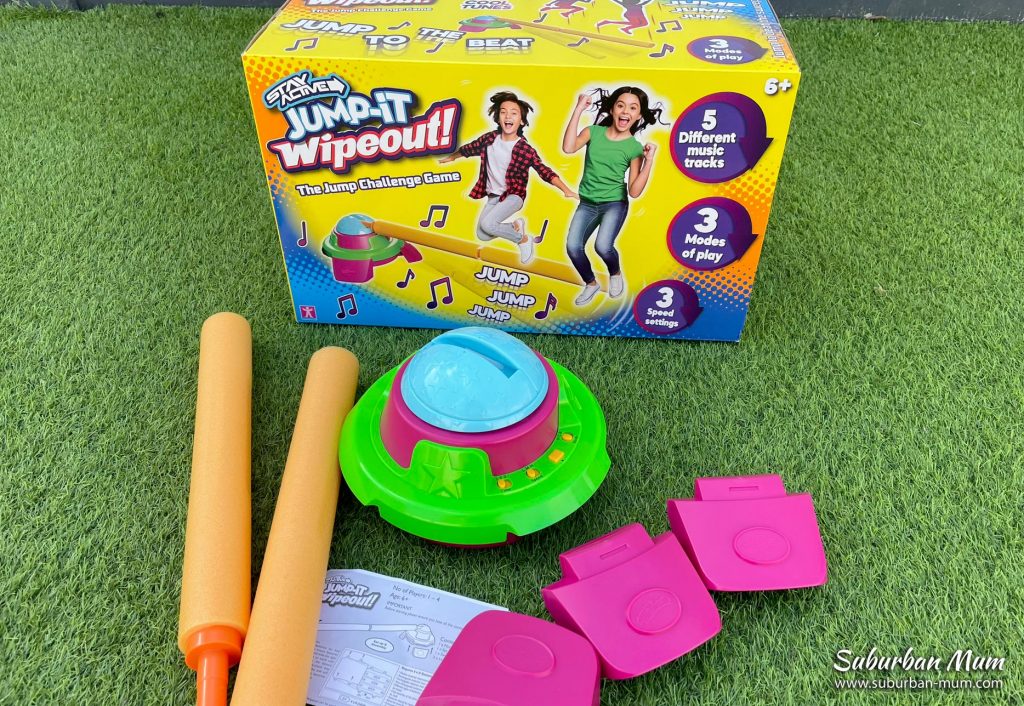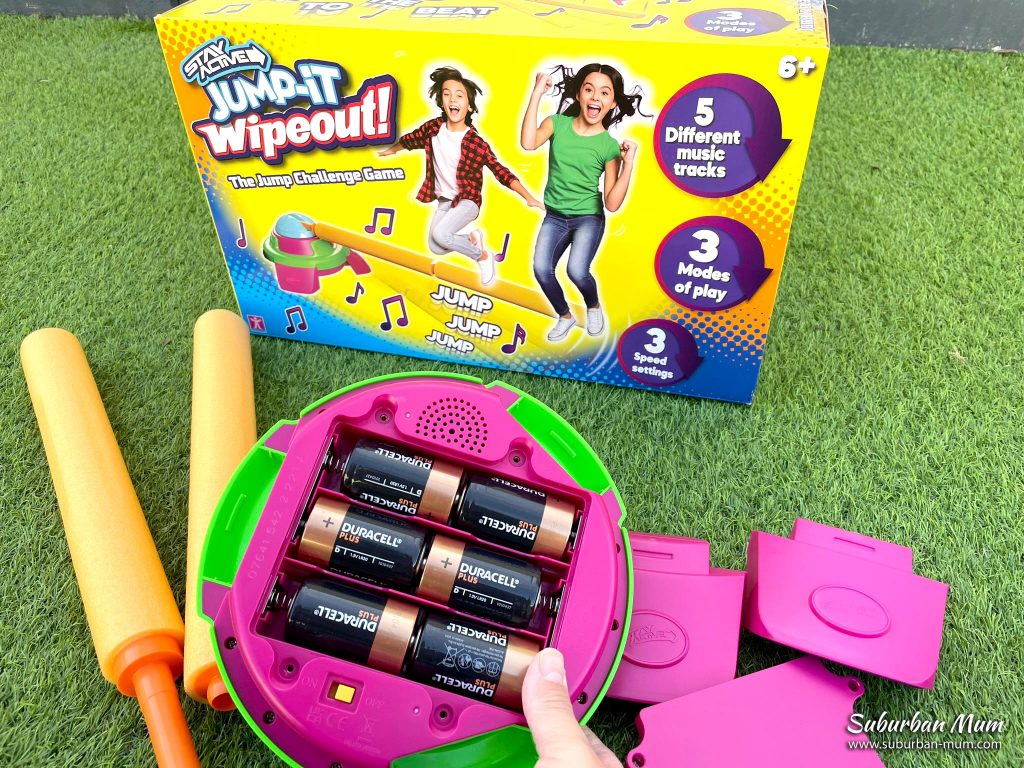 Set up
Simply attach the rubber feet to the base of the Wipeout unit and insert the batteries (you will need a Philips screwdriver) You will then need to click together the two-piece foam bar and insert this firmly into the top of the unit.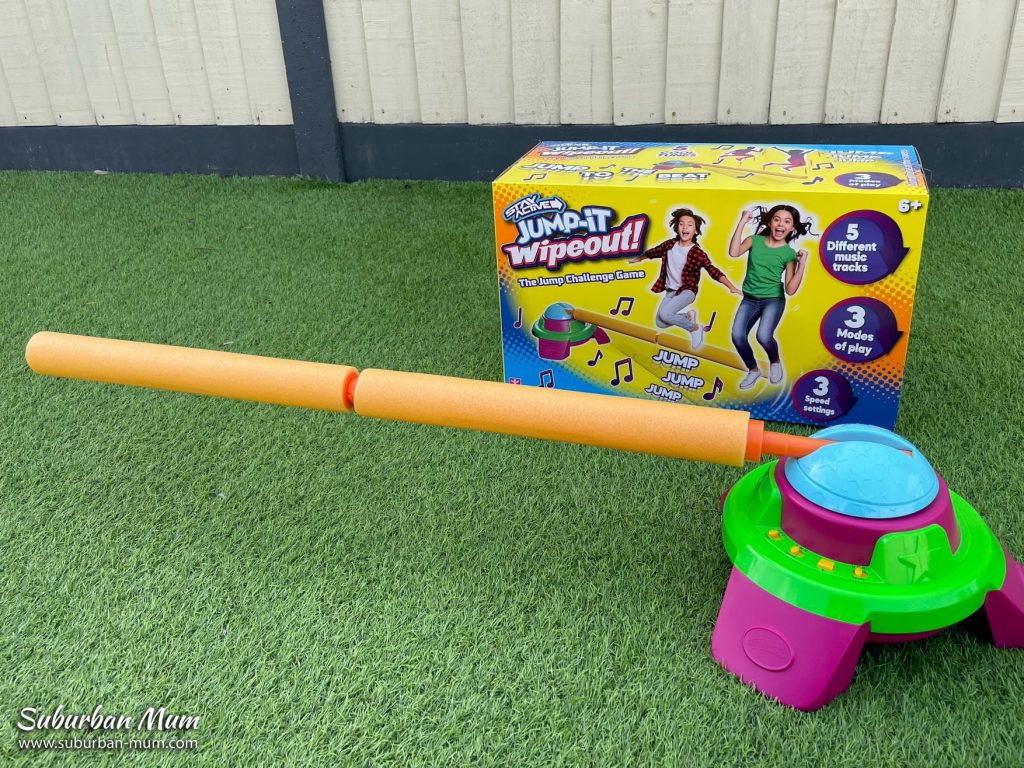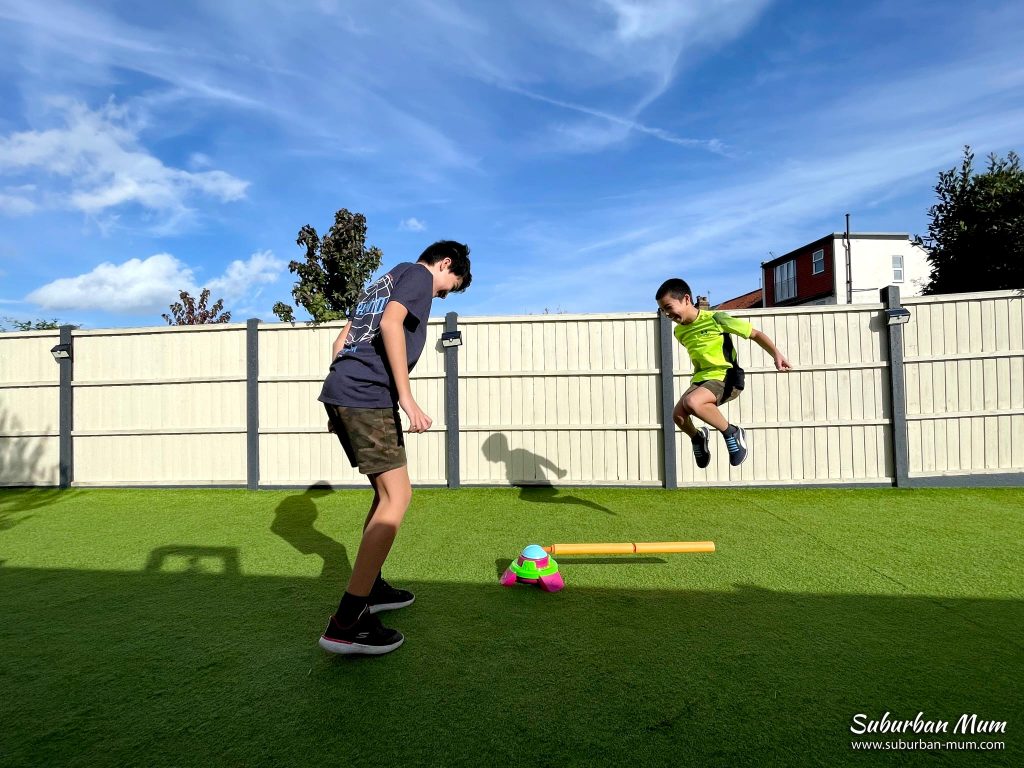 Settings and modes of play
The unit has a number of buttons for different settings and modes of play.
Timer: set this to 1,2 or 3 minutes
Speed: choose from Low, Medium or High
Mode: choose from Normal where you jump against the clock for a set time and speed. Challenge where the speed increases as you jump and Reverse where the jump bar will randomly change direction, keeping you on your toes, testing your timing, reaction and agility
Jump-It Wipeout also has five different music tracks to choose from.
Character Toys Stay Active Jump-It Wipeout – our review
Jump-It Wipeout is a great game that has provided so much fun for the boys and their friends. They have both loved competing to see who can outjump the foam bar. It's kept them away from screens over half-term, which is always a good thing.
The different settings and modes mean you can adjust this for younger kids to play or ramp it for older kids who really want a challenge. It can be used both indoors and outdoors, you just need a big enough indoor area for them to use while jumping. Although we've had very mild weather for October, the game is a good way to keep them busy active when it's wet and miserable outside.
The Stay Active Jump-It Wipeout is suitable for children aged 6+  and is available from Smyths for £59.99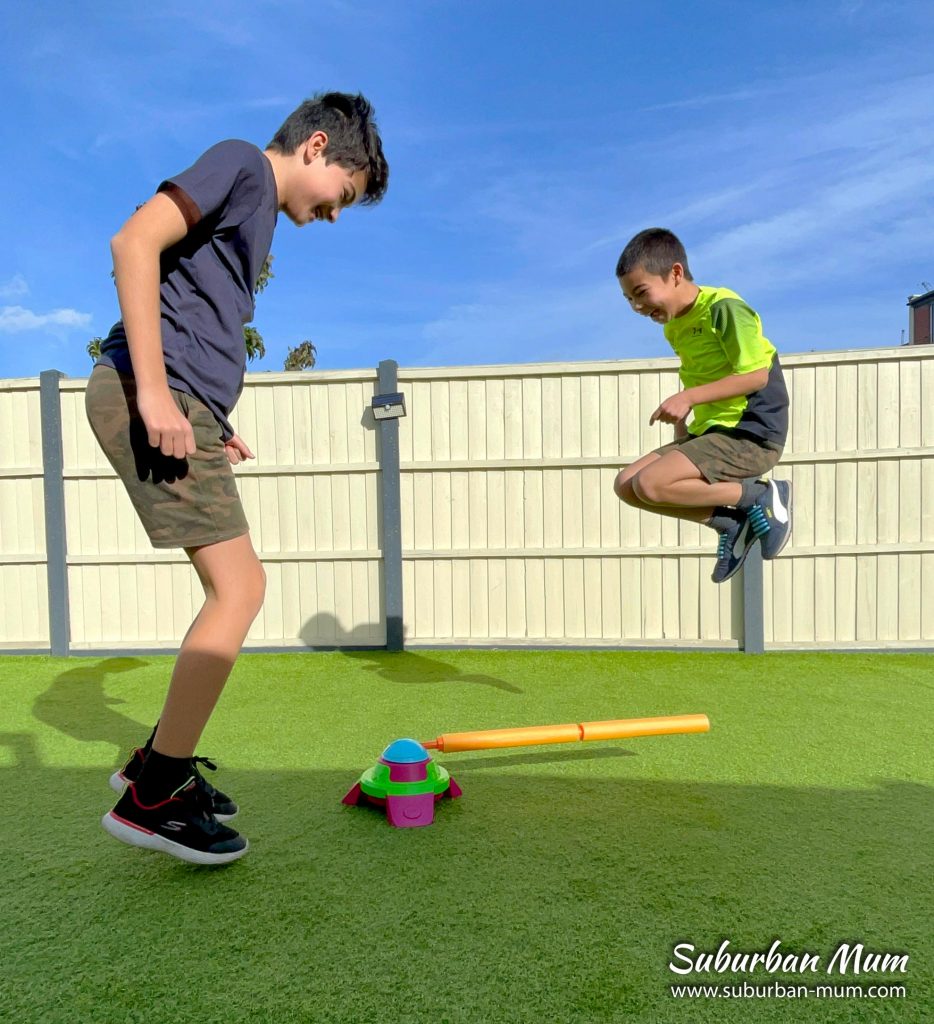 About the stay active range
Stay Active is a range of family-inclusive toys that can be played inside, outside whilst having great active fun.
It's Character Option's response to:
Assisting in reducing childhood obesity and mental health issues
Parents wanting to reduce screen time and get kids active
Increasing demand for family-inclusive activities and toys
Benefits of the Stay Active range include:
Increased mental wellbeing
Improved movement, balance, coordination, and reaction time
Read our other Stay Active reviews: