One of the perks of blogging is that my boys get very spoilt with being invited to special events. Over the weekend, we headed into London to see a very special screening of Kazoops a new animated series that is soon to be aired on CBeebies.
Kazoops follows the adventures of a 6-year-old boy called Monty and his best friend Jimmy Jones the family pet pig.
Together they challenge preconceptions about life and they show us that it's ok to question the world around us and encourage children to see things differently.
On arrival to the event, we had our photo taken with Monty and Jimmy Jones before being led into a room with some activities for the children.
Mr H and I were very grateful for the various breakfast sandwiches and pastries available as well as some much-needed tea and coffee (it was an early start to the weekend for us!)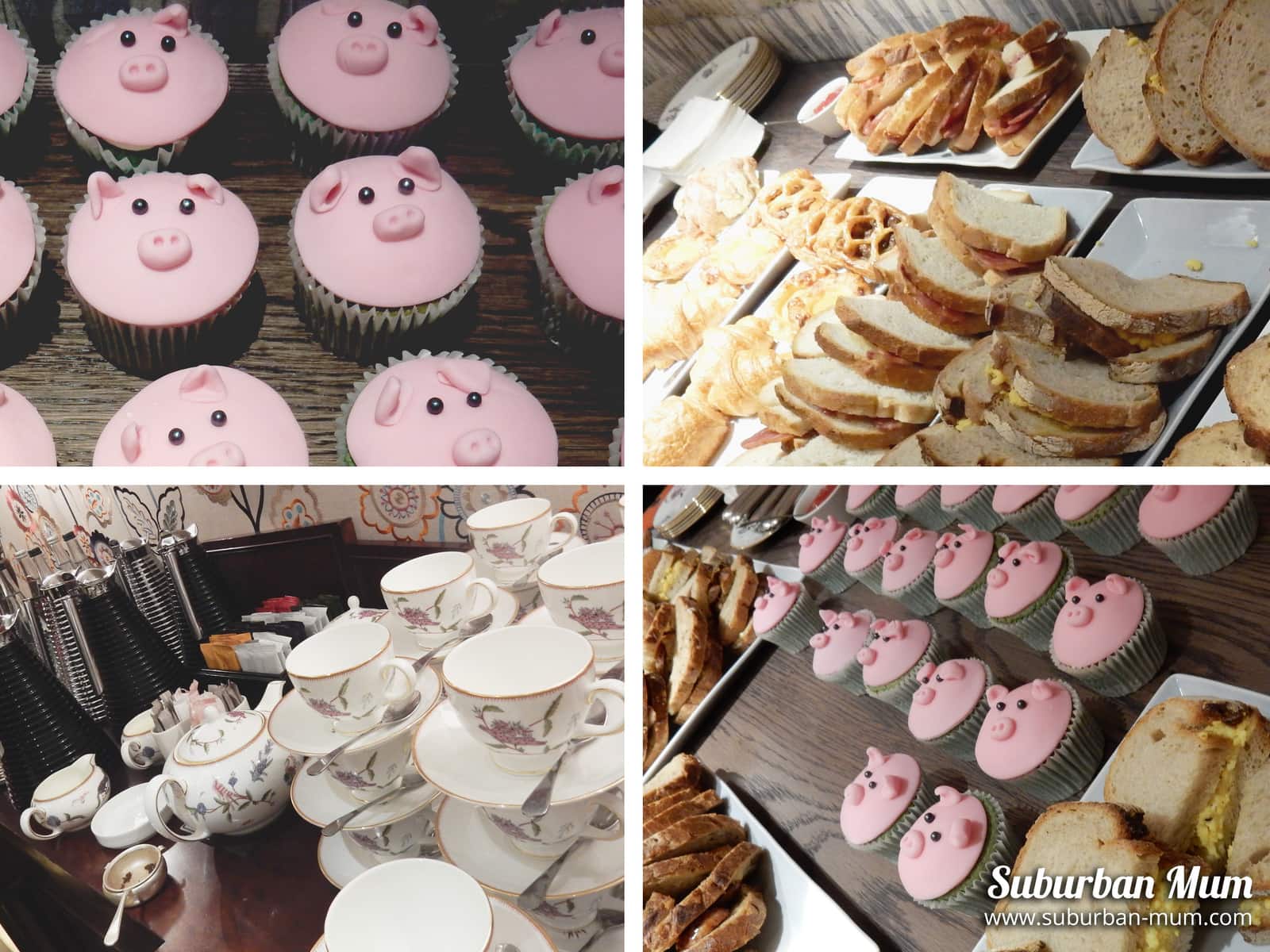 Whilst we were stuffing our faces the boys got stuck in with colouring and even attempted to create their own version of Jimmy Jones from plasticine.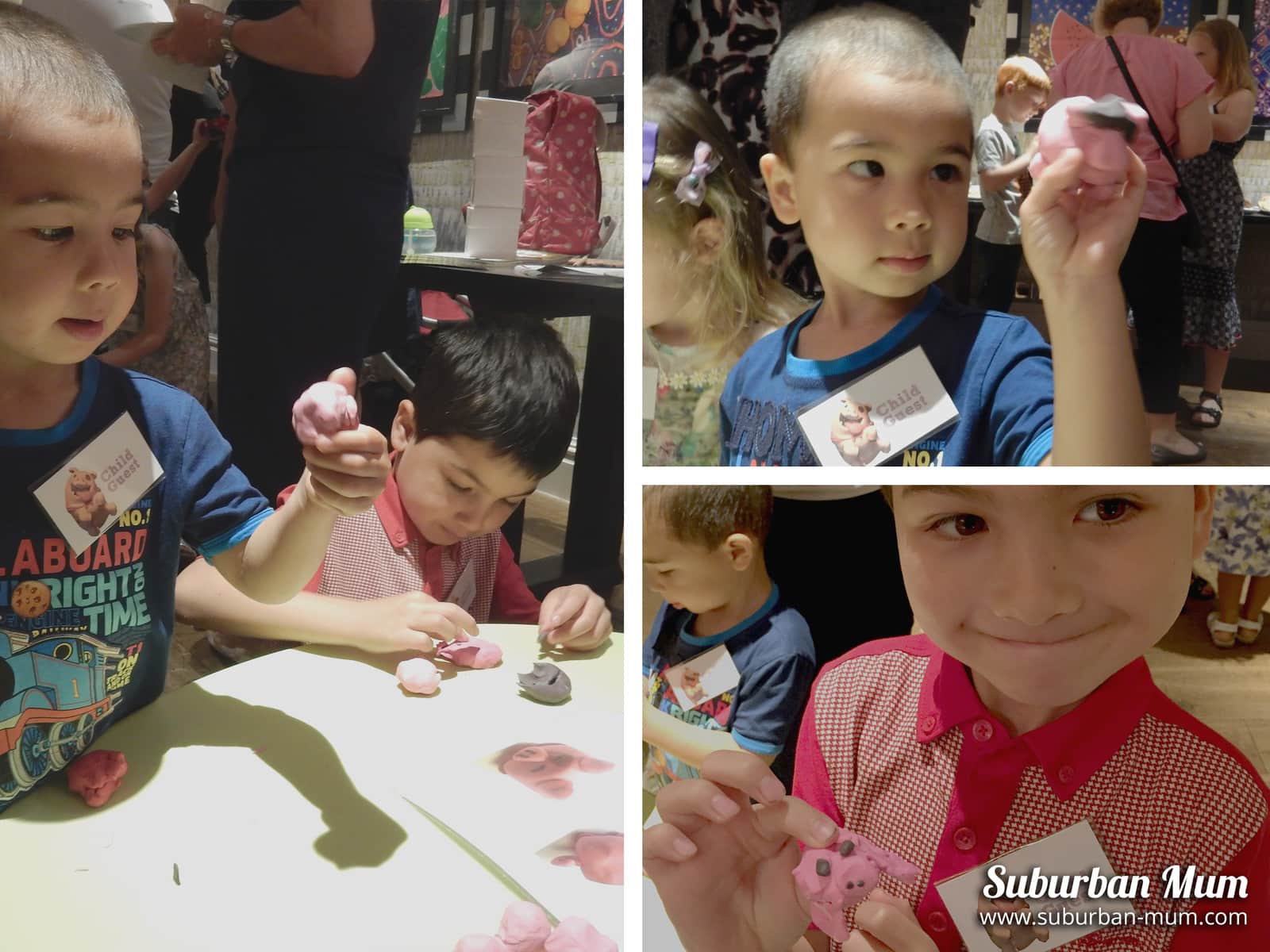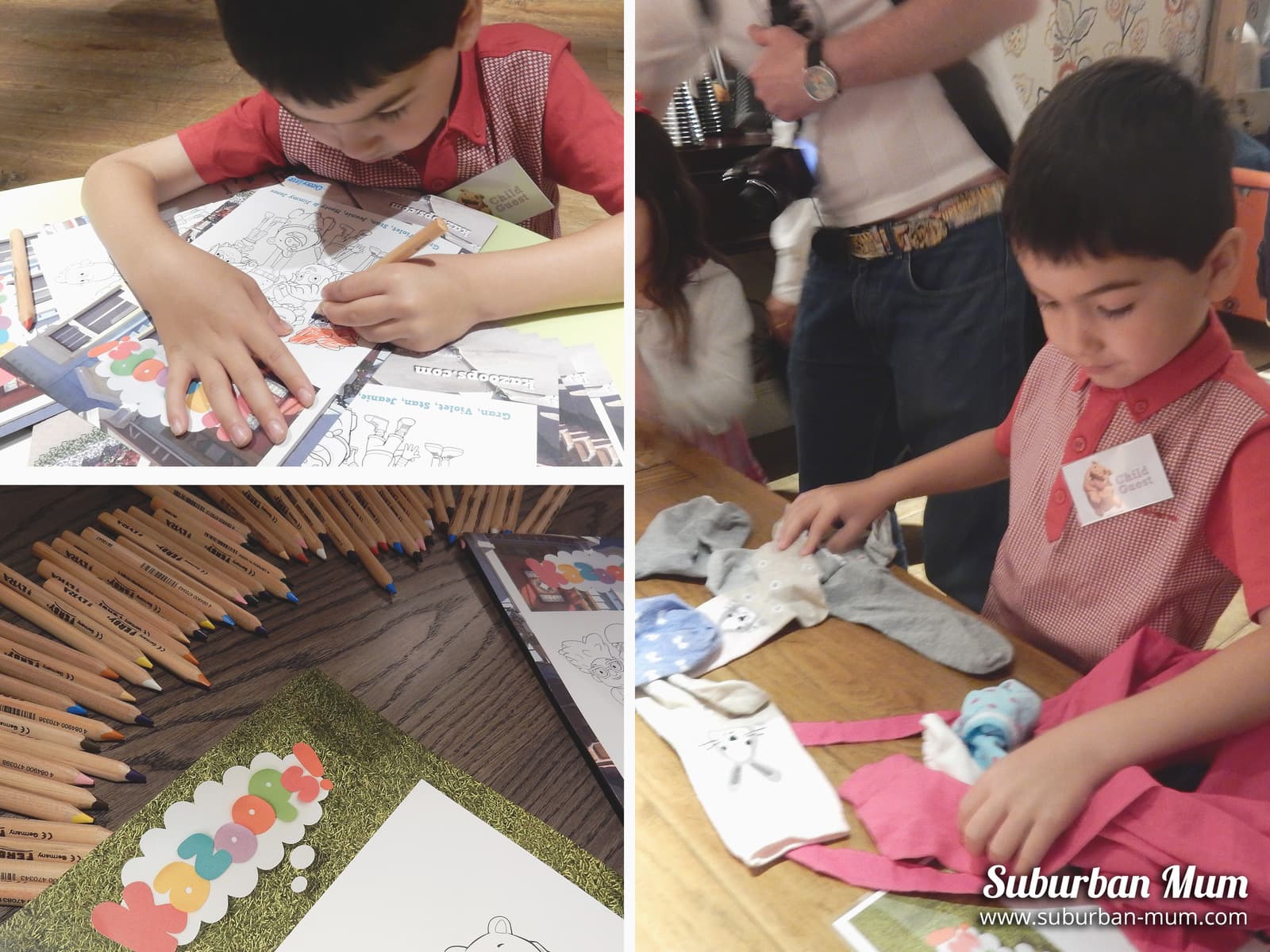 E had fun matching odd socks and but before we knew it, it was time to grab some popcorn and settle down to watch three episodes of the show.
The boys were engrossed from start to finish and when I asked them what they really enjoyed about the show they said they liked Jimmy Jones!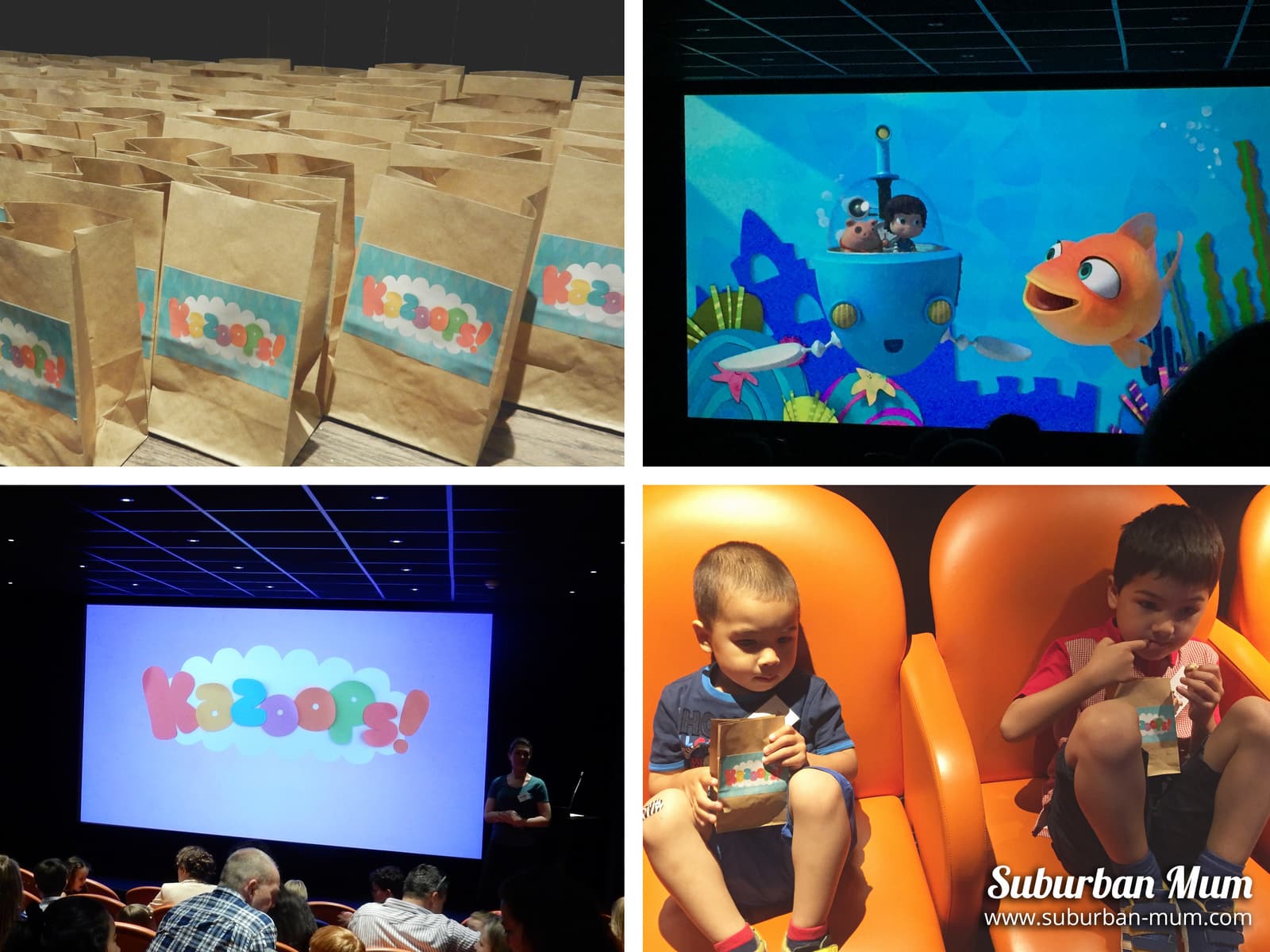 I was impressed with the animation which was bright and colourful – perfect for capturing children's attention. Each episode has a "just imagine…" section in the format of a catchy song and there were lots of funny moments too which made me laugh out loud.
E has already asked me if it's on TV yet so I think Kazoops is onto a winner!
The first episode of Kazoops will be on CBeebies at 4.20pm on Monday 20th June – be sure to tune in!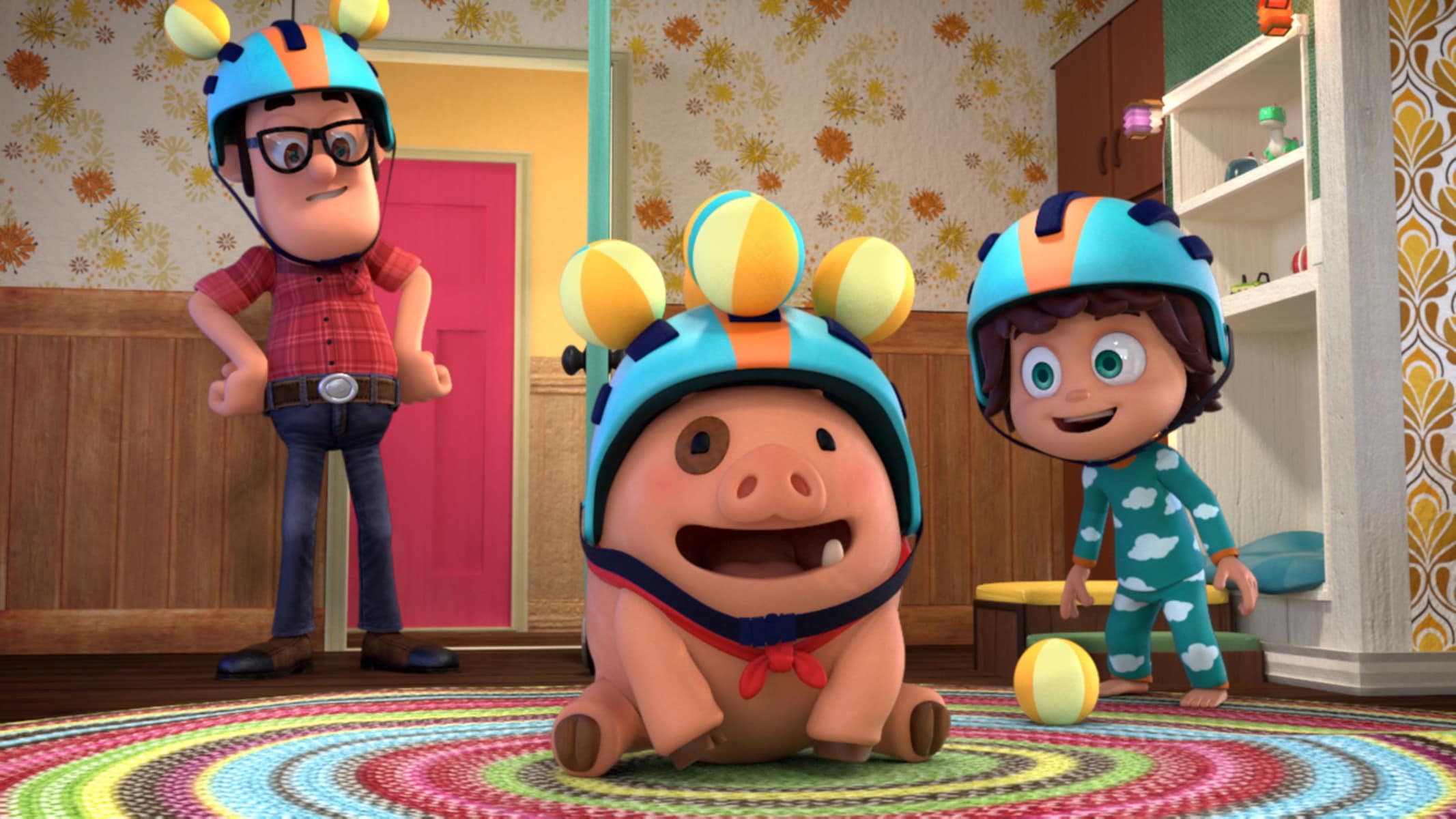 You can find more information about the series by visiting their Twitter and Facebook pages.
*We were invited to a VIP screening of Kazoops and reimbursed for travel in exchange for this post