Travelling with kids abroad can be a real chore – there is so much to try and remember to pack and although this does get easier as they get older they still need things to entertain them on the flight.
I have only one rule when we are flying – pretty much anything goes as long as the boys know to behave and respect other people's personal space and to be mindful of their noise level. I let them have free reign on snacks and the tablet. Because let's face it – having to sit still for a good few hours is pretty boring for an adult – let alone a child!
Stress levels (for me) are at their highest before we go away because inevitably there is so much I have to remember to pack. I always like to pack some treats for the flight and usually pick up small toys and magazines in preparation beforehand. However, when you are still working on the day you are flying and have been manically trying to whizz through a mountain of work just so you can have a holiday, it leaves no time to put together any sort of package.
Thankfully a new company called Keep Em Quiet came to the rescue and sent the boys a gift pack each which meant I had one less thing to have to worry about.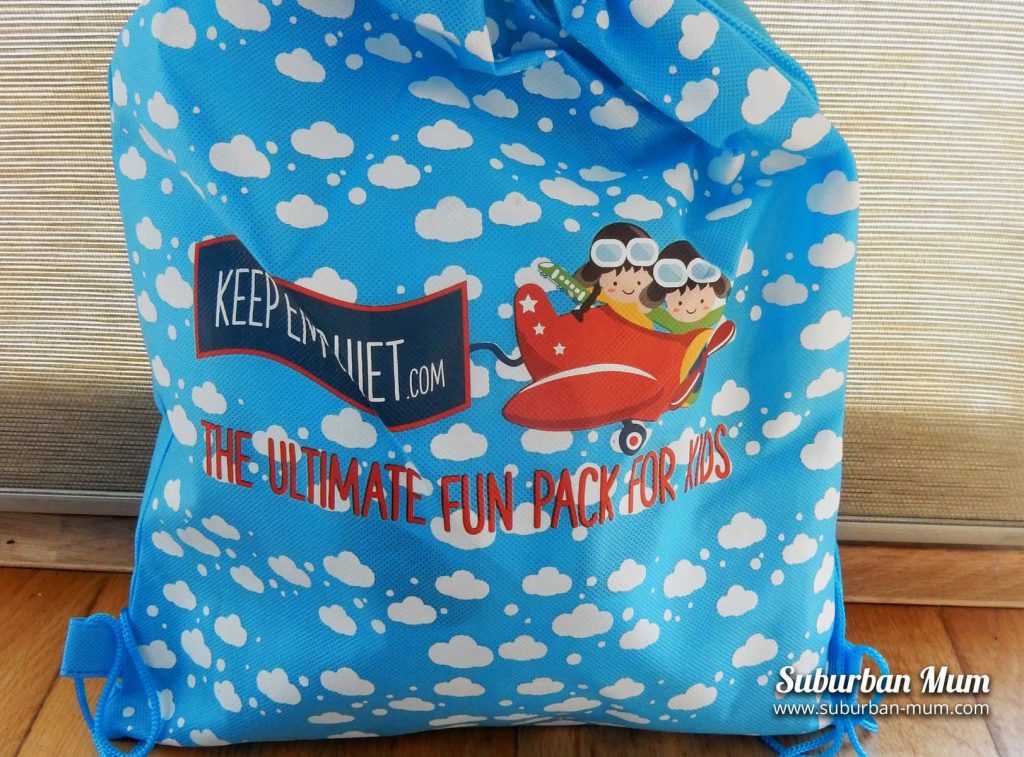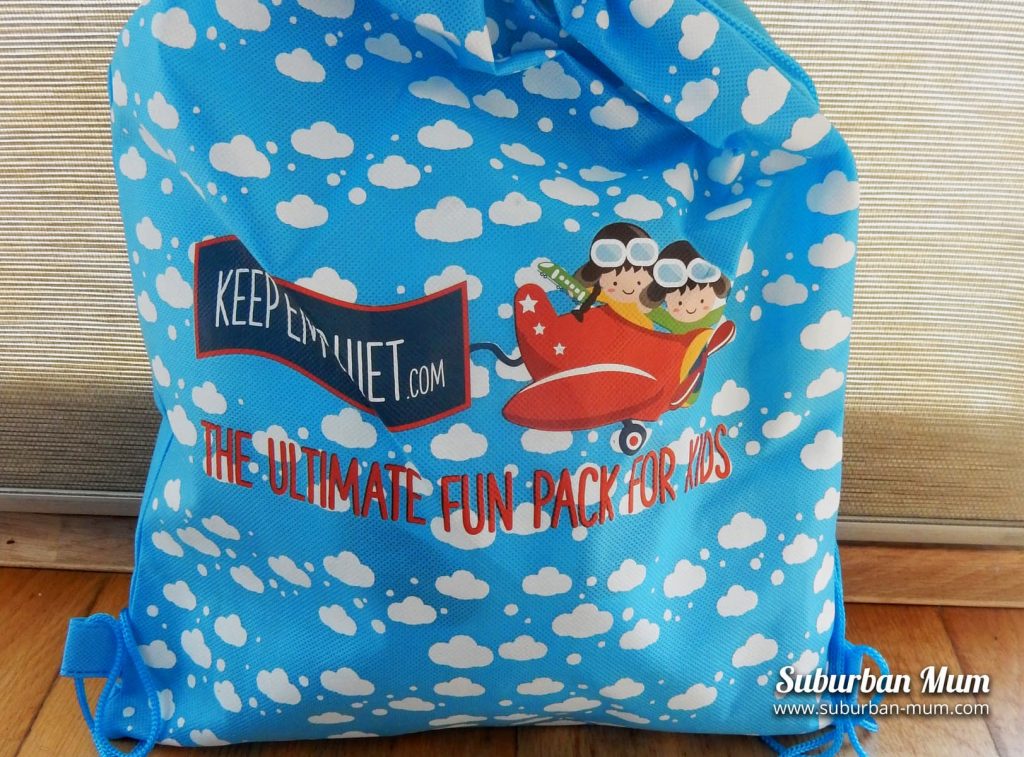 Keep Em Quiet are cute little gift packs filled with small toys, magazines and snacks to entertain them on their journey. They come in a really useful drawstring bag which is easy for kids to carry.
You can choose packs based on the duration of your trip (short, medium or long) as well as by gender and age. We received two short-haul packs and they were filled with lots of activities which would keep the boys occupied on the flight. I actually kept these hidden in our hand luggage before whipping them out before boarding so that the boys had something to look forward to opening once that had settled in their seats.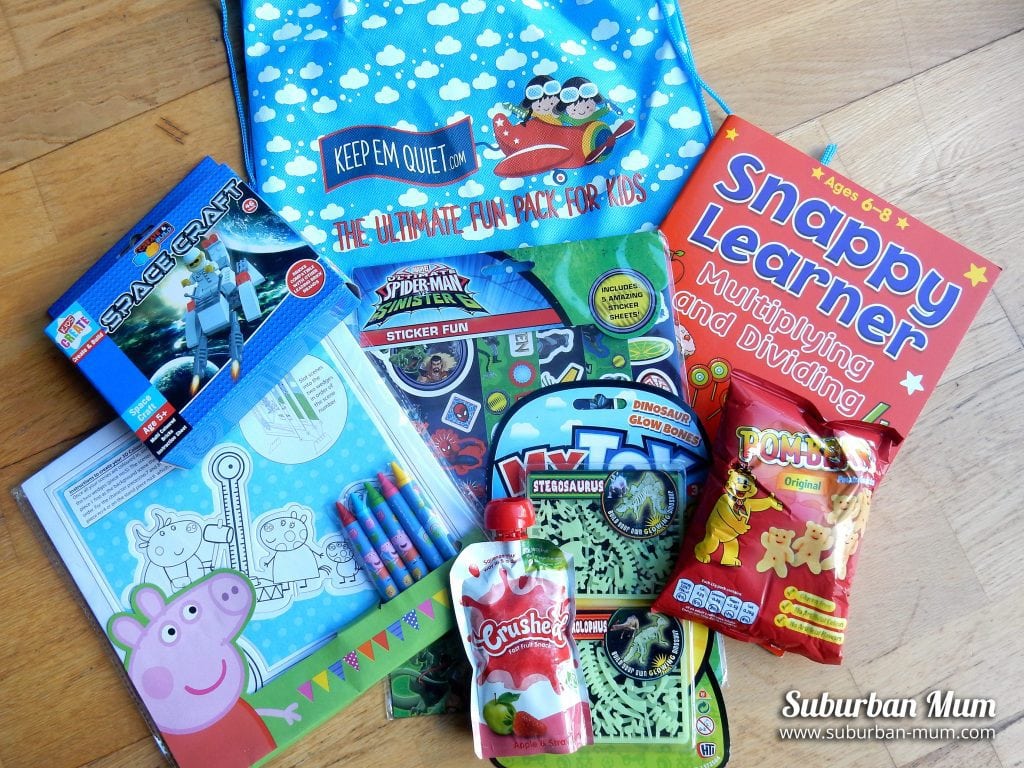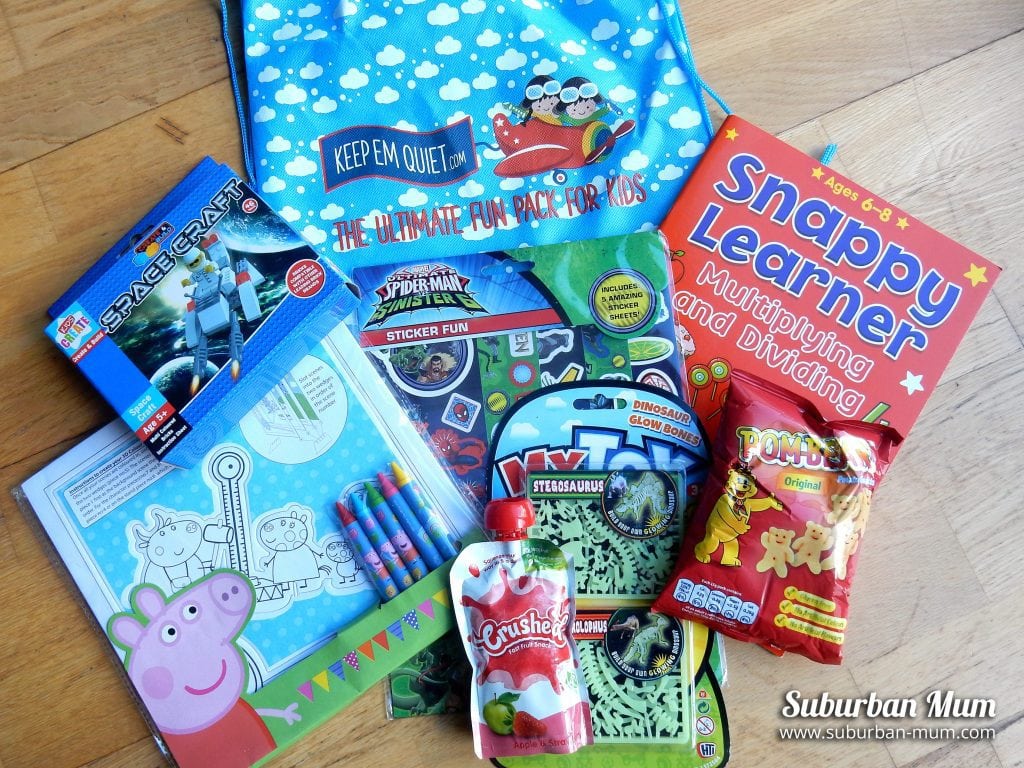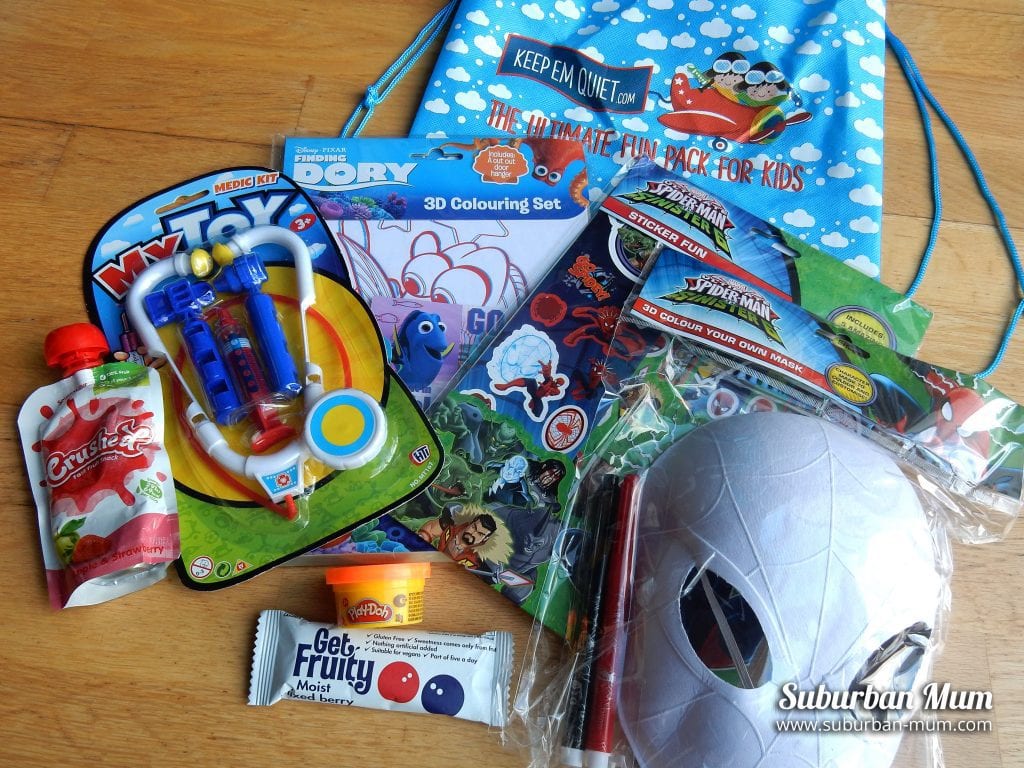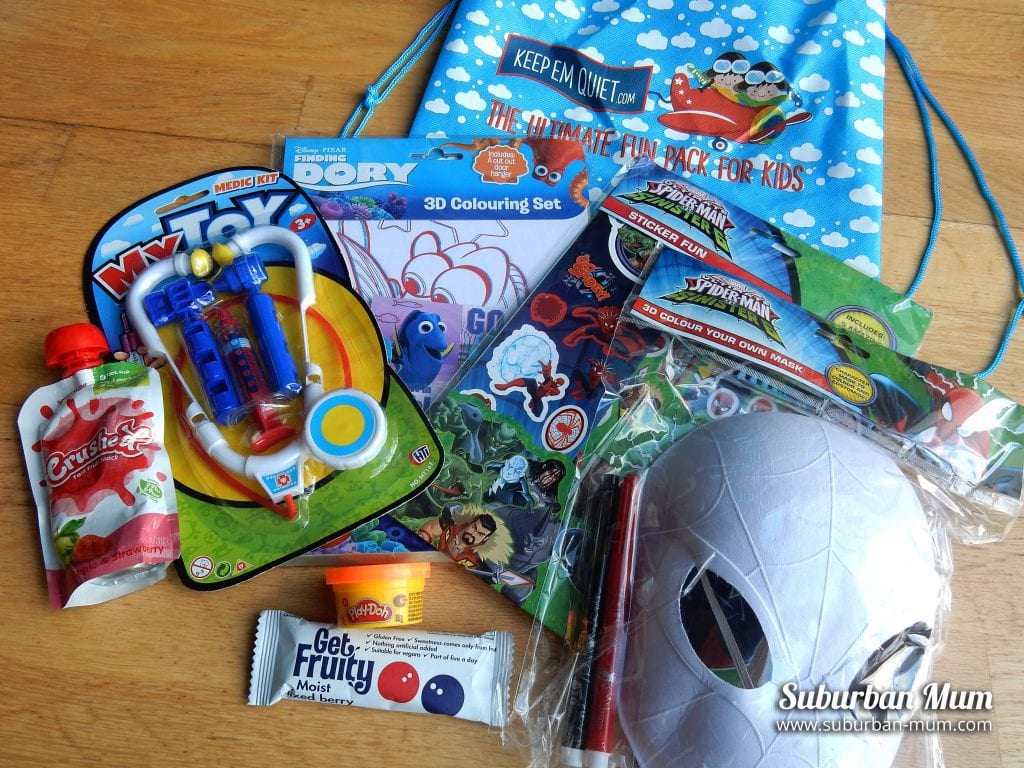 I was impressed with the contents of the packs, there were a good number of items for the boys to play with. M especially loved the little doctors set which we played with for a good while on the flight and E loved the Lego in his.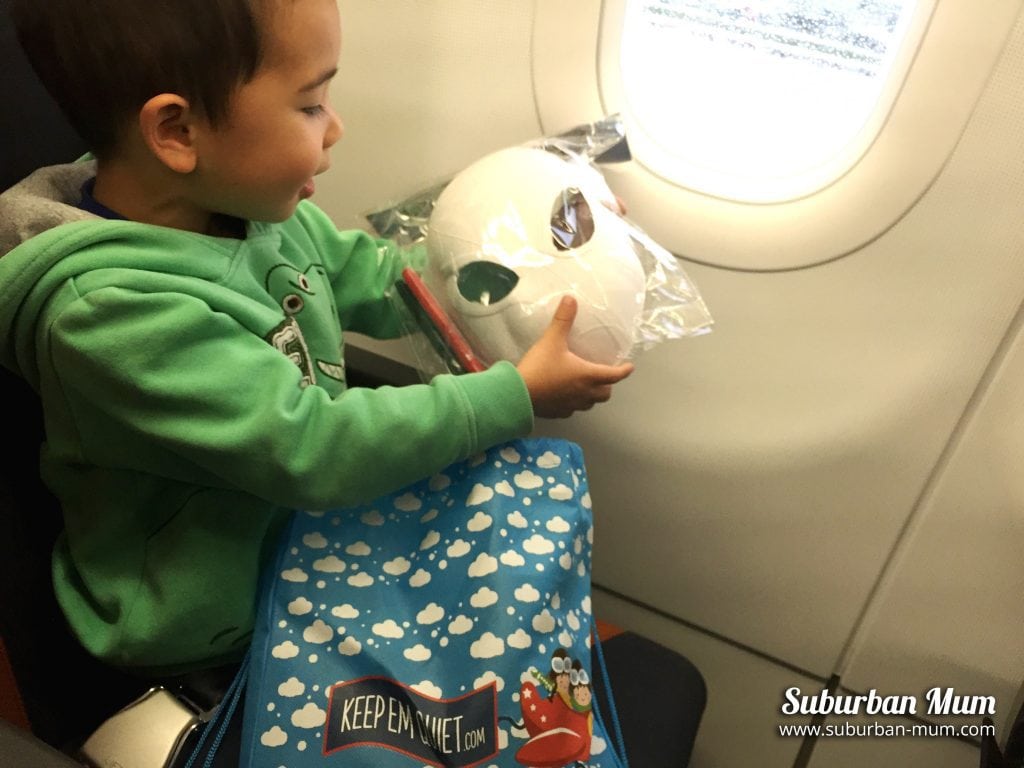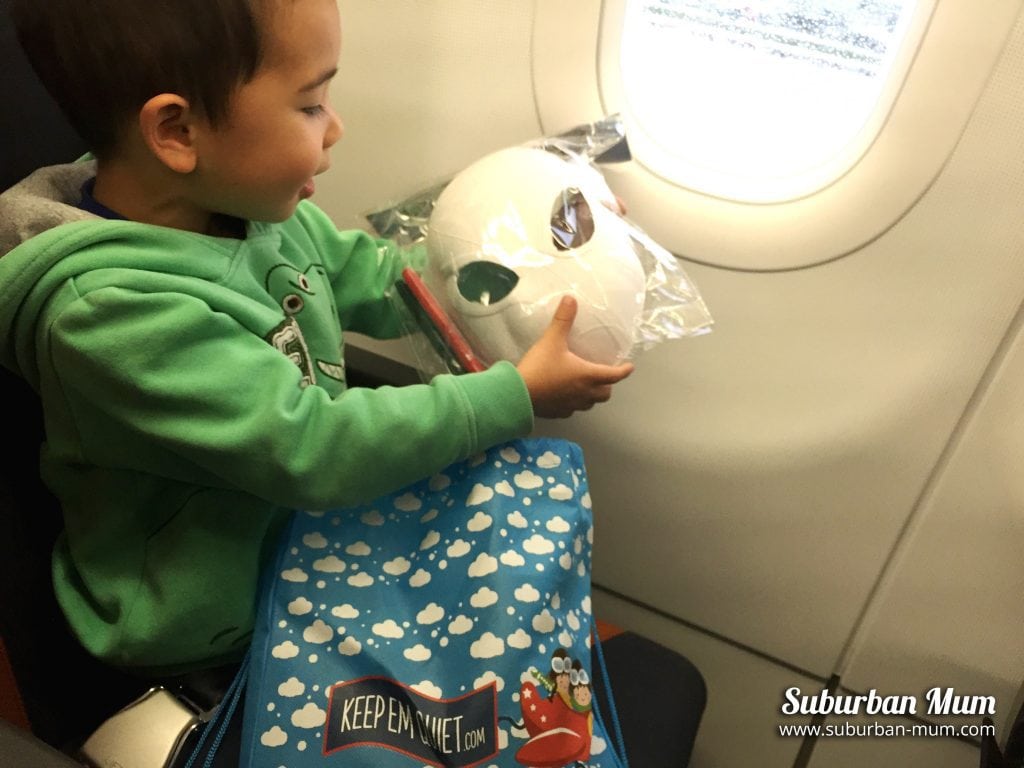 I probably could have found the items a little cheaper elsewhere. However, having the option to just pop online and buy age appropriate packs without me having to madly dash around different shops is a win for me.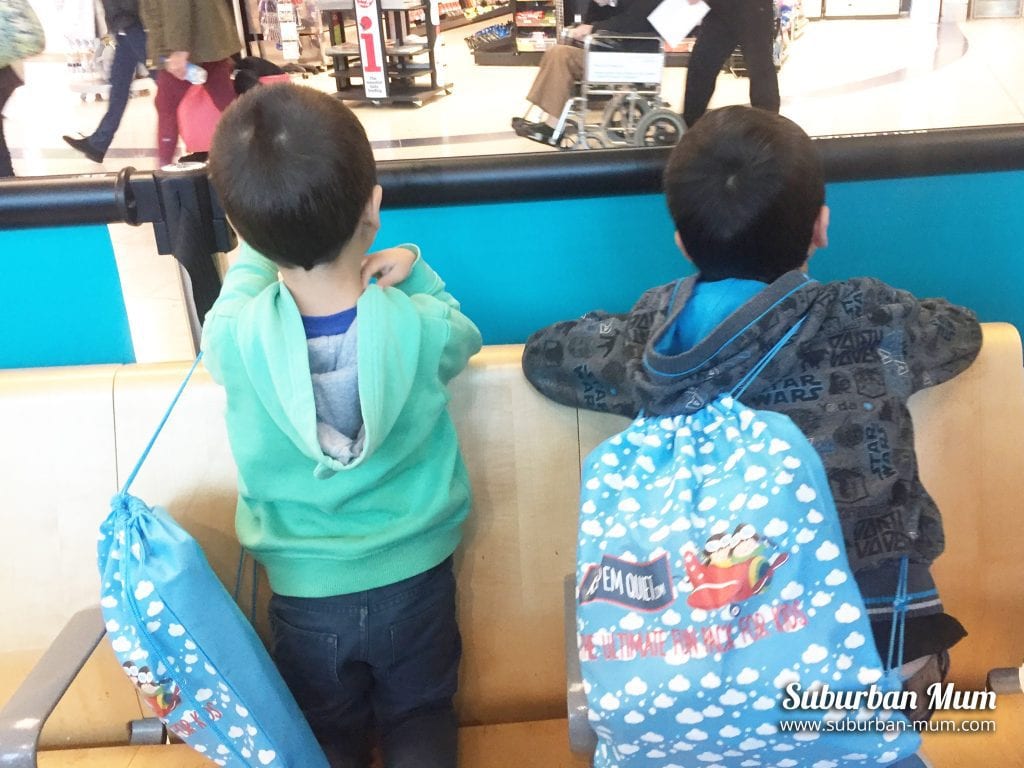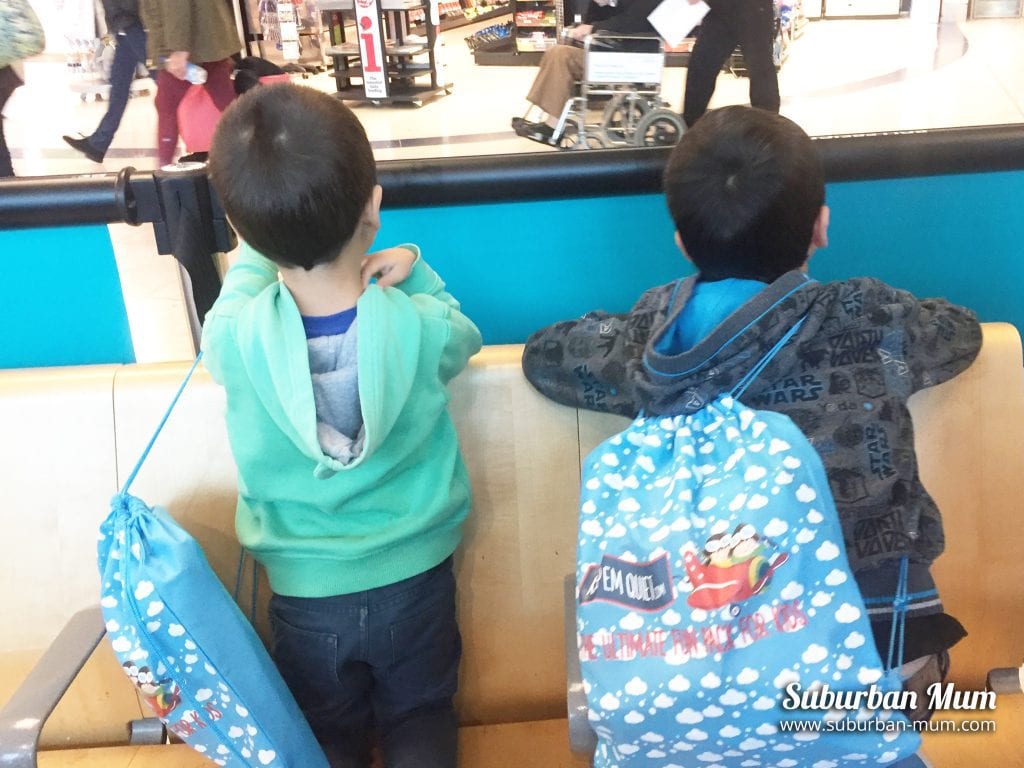 Keep Em Quiet packs start from £9.99 and would be ideal for flights or long car journeys.
You can find out more about them and purchase on their website or follow them on Facebook, Twitter, Instagram and Pinterest.
*We received two Keep Em Quiet packs in exchange for this review. All opinions are honest and my own.