It's half-term which means no school runs for a week! However, it does mean you have to find ways to keep the kids entertained for and their bellies full for the week. Please tell me I'm not the only one whose kids eat them out of house and home? I usually have to make sure I do a special food shop so I have enough snacks to keep them going in the holidays.
School holidays can end up being quite expensive when you've paid for days out and activities. Kids Eat Free at Las Iguanas in the school holidays so you can enjoy a day out with the kids and not have to worry about cooking afterwards.
We were invited along to our local Las Iguanas branch to check out the deal and to see what the boys thought of the food.
We've been to our local Las Iguanas a few times before, it's been a handy place to stop by for lunch as its very close to The Rose Theatre, Kingston.
Mr H and  I shared our starters (Calamares and Nachos) with the boys before our main meals arrived.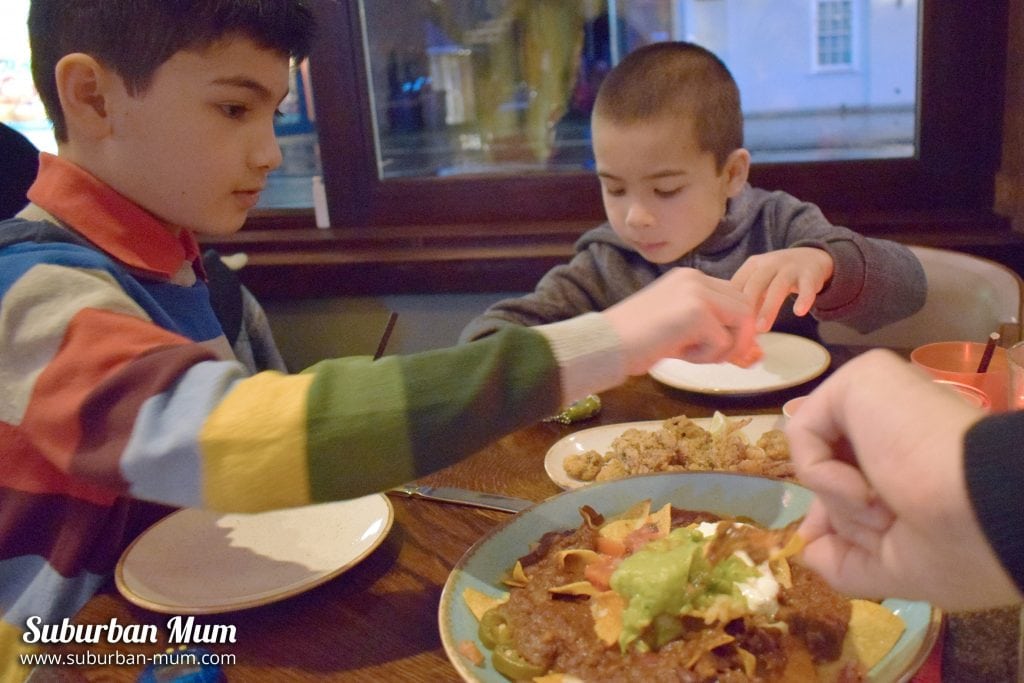 The Kids Eat Free promotion requires each adult to order a main dish from the à la carte menu. Kids can then choose a main with two sides and a dessert for free.
There's a good choice of food available on the kid's menu and its really good to see that they can choose a vegetable side alongside a portion of fries making their meal well-balanced compared to other restaurants that don't offer a vegetable option.
The boys chose to have a cheeseburger and fish fingers, alongside a portion of fries and peas.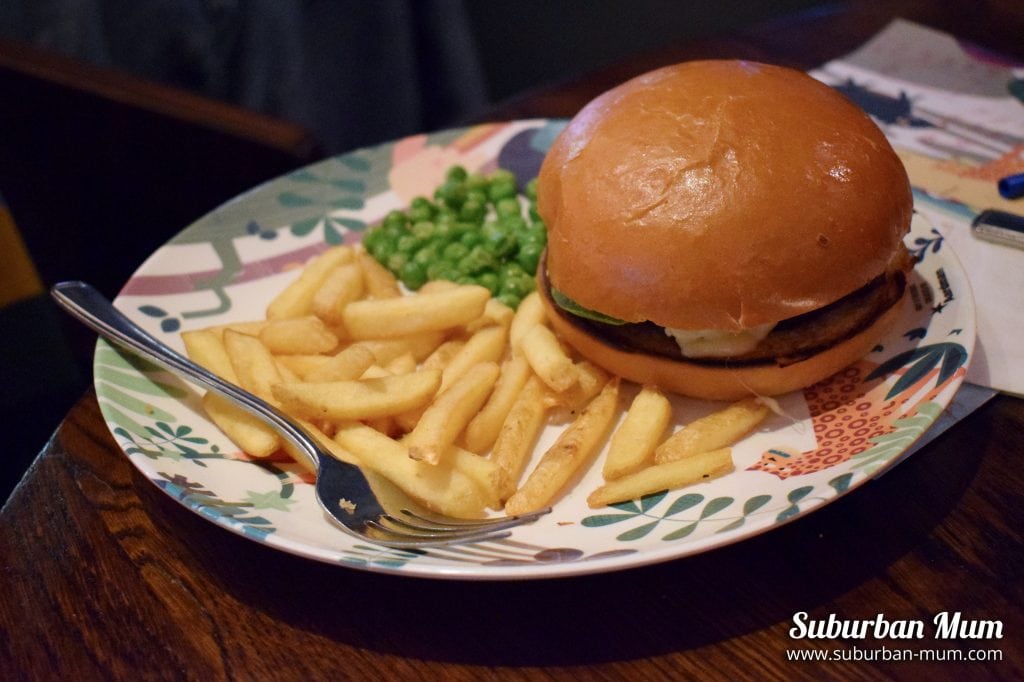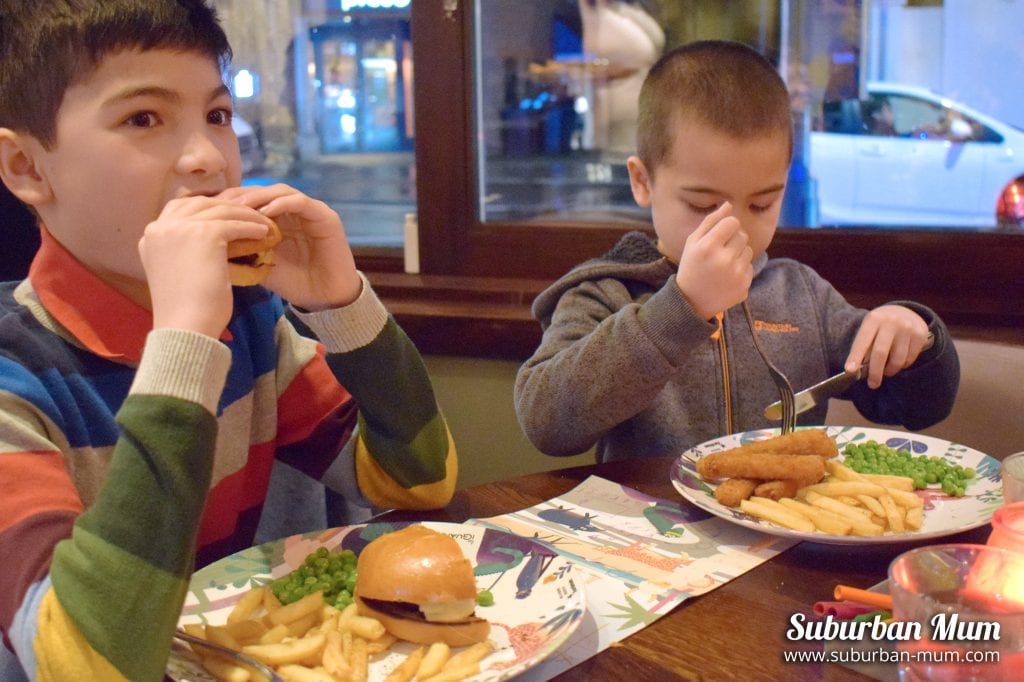 The portions were just right for them both and they finished off the meal with their favourite Las Iguanas dessert – Churros!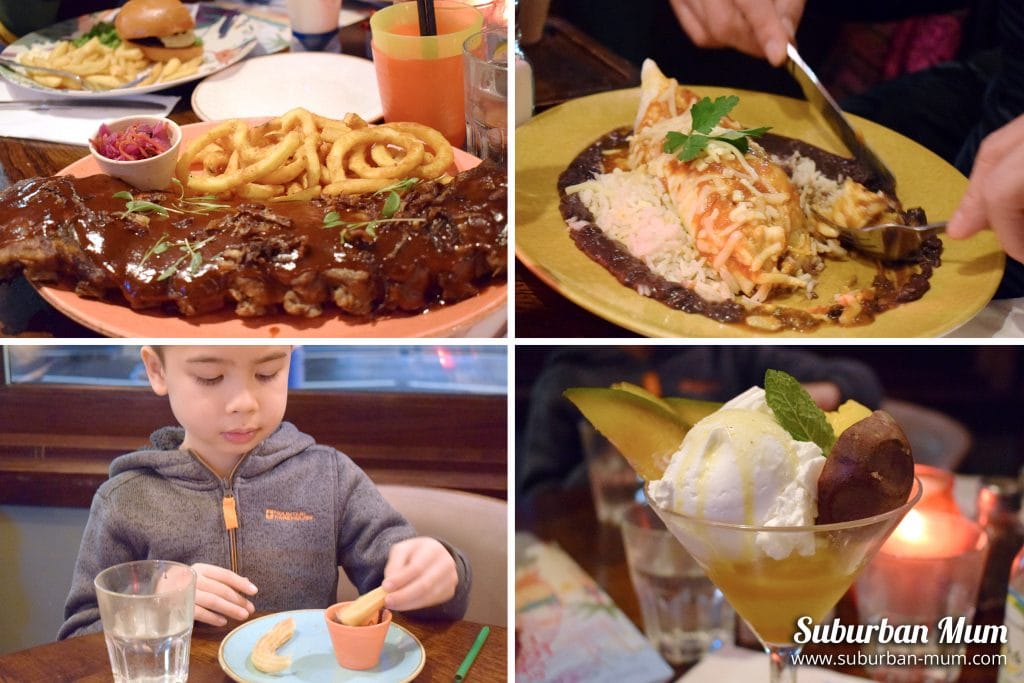 The Las Iguanas Kids Eat Free promotion is available in the school holidays, to take advantage of this offer find your nearest branch here.
They are also giving away two new limited edition books which you can collect when you visit. The books follow Iggy and his friend on their adventures.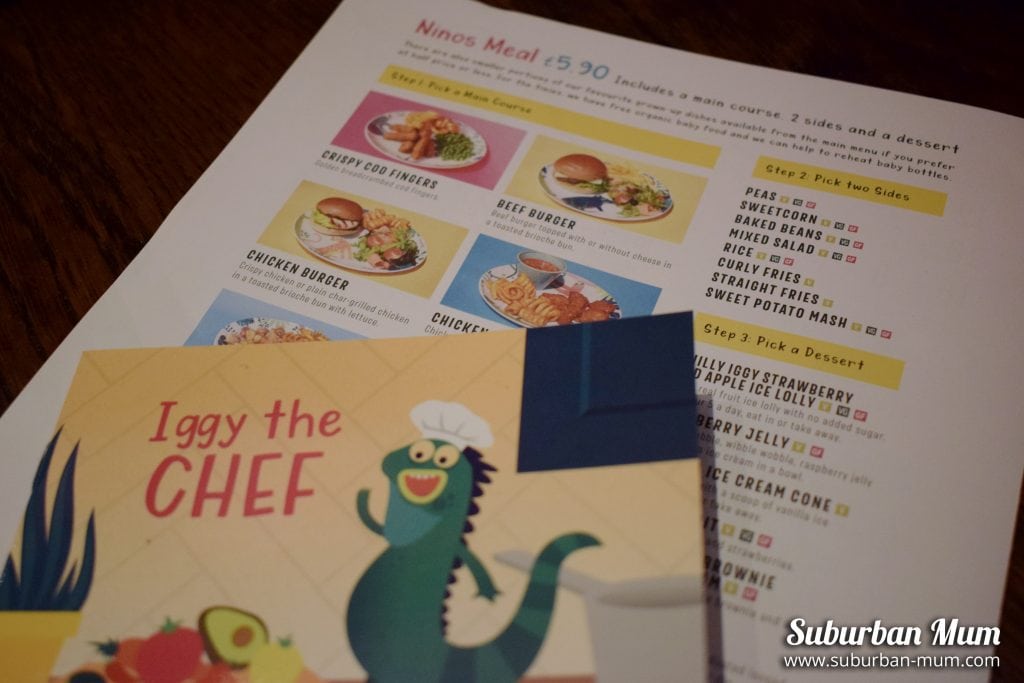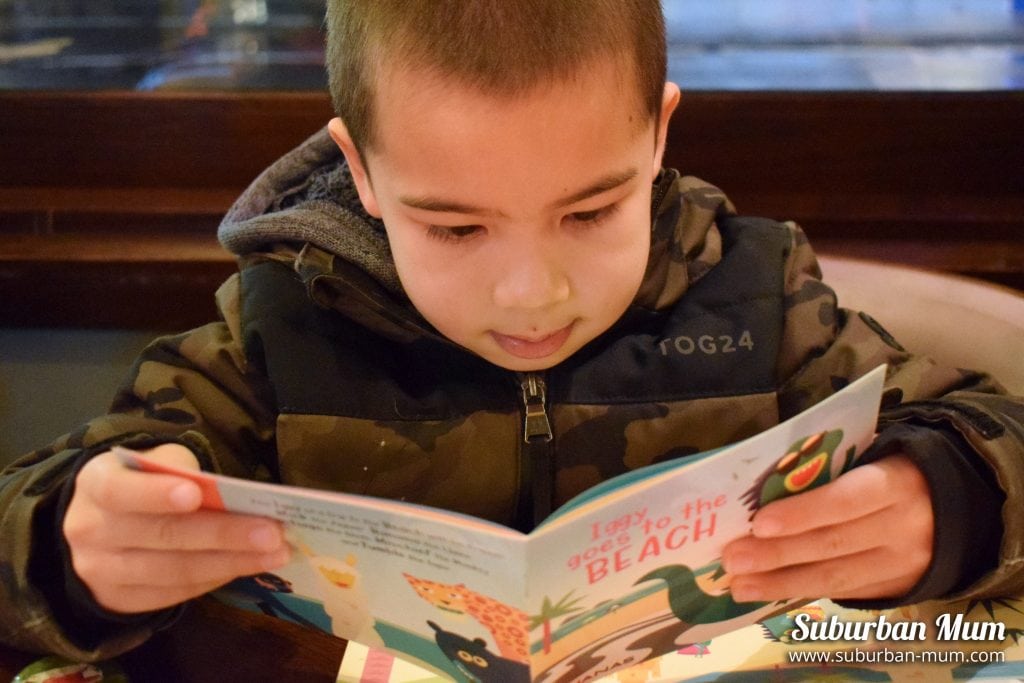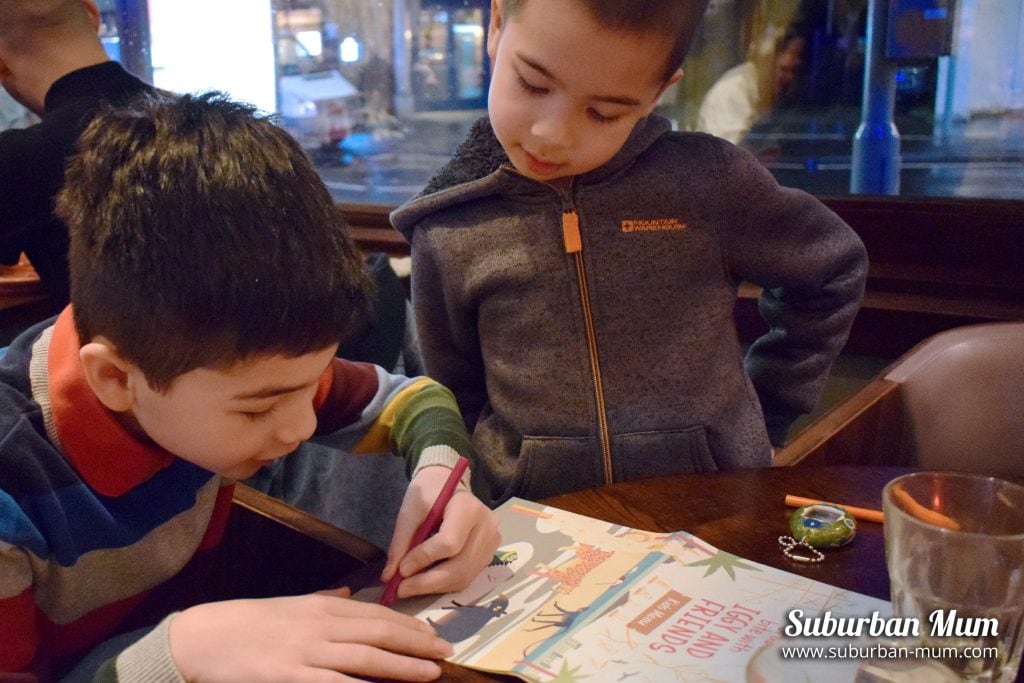 Lastly, there's a nationwide colouring competition this February half-term where you have the chance to win one of three meals of for four people up to the value of £75. Pictures will be provided to colour in during your meal and submissions will be taken online by submitting a photograph of their finished piece on Las Iguanas website.
You might also like: